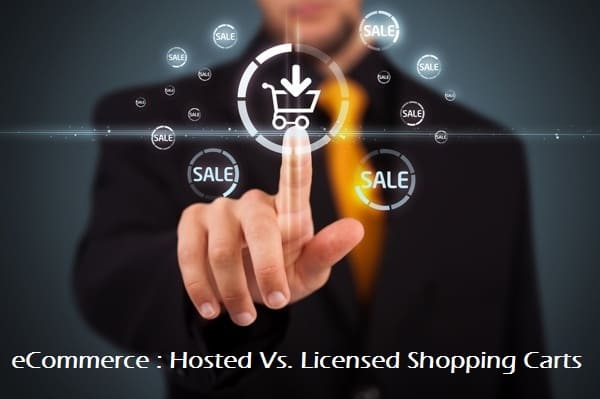 If you plan to set up an eCommerce website, the most important thing that you will need to decide is whether you should go for a licensed or hosted shopping cart solution.  While making a choice between the two options, important factors that you will need to consider are the time you have to manage the store and the programming knowledge you have.  If you have a lot of time on hand and have a decent bit of programming knowledge, then you might just prefer licensed eCommerce solutions but there are many other things that might affect your decision. Therefore, we bring to you a comparison between hosted and licensed shopping cart solutions. Read on to know more…
Hosting And Maintenance: The maintenance cost can greatly differ or vary between hosted shopping carts and licensed ecommerce solutions. Thus it is upto you how much you are willing to invest as with licensed shopping cart solutions, more investment will be needed. But on the other hand, the advantage of a hosted shopping cart is that you will have to do little to start it, run it and maintain it. This is due to the fact that hosted shopping cart providers handle the maintenance including bug fixes and security updates for you.
Security: While choosing between licensed and hosting centric shopping cart solutions, Security is another factor you will need to think about.  In the case of a hosted shopping cart solution, security matters are taken care of by your cart provider but in case of licensed solutions, you may have to do this by yourself. This is the main reason why online store owners prefer hosted eCommerce solutions like Magento hosting, Joomla hosting, Prestashop hosting etc. Security is important because no customer will be willing to buy from you unless they feel secure on your website and know that their transactions are protected.Thus ensure that you choose licensed ecommerce software that comes with security, protection and updates, in case you think licensed solution is more suitable for you.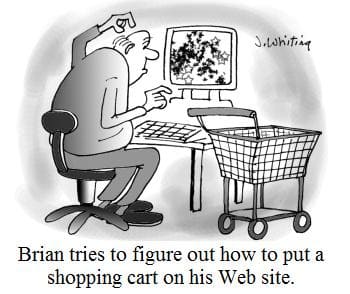 Features And Support: On one hand, in case of a licensed shopping cart portal, you will have to upgrade and update your cart yourself; whereas, in case of a hosted shopping cart, all the features will be upgraded automatically. Hosted shopping carts also offer the support and technical expertise whereas this is not the case with licensed providers.
Suggested reading : 5 Of The Most Popular eCommerce Hosted Scripts
Costs: Cost is another important aspect that you will need to consider while comparing the two options. Hosted shopping carts may ask you to pay a monthly fee. On the other hand, licensed ecommerce software solutions require you to pay a one-time fee but each solution is different and may have different cost specifications. So depending upon how much you can invest or spend, you can take the decision between the two.Where on one hand, some solutions offer you free upgrades for life; others may require you to pay for the various upgrades after your first year of usage of the shopping cart option. After paying the upfront cost of license purchase, you will have to search for your own web host.  Here, you will be paying a monthly fee as well.
Conclusion:
Many factors need to be considered and counted while choosing ecommerce hosting solutions. The final decision is totally upto you, your requirements, your budget, your level of expertise etc. There is no one correct or right option between hosted shopping carts and licensed ones, but the points mentioned in this article will be able to help you in terms of figuring out the suitable solution for you.