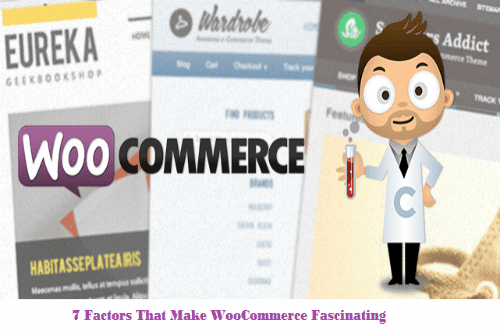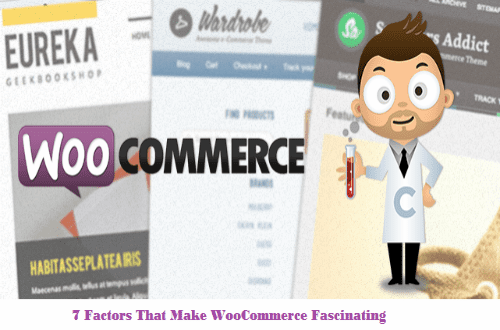 WooCommerce is one of the most popular and crucial WordPress eCommerce platforms. It is simple, feature-rich, flexible and a leading eCommerce platform that is capable of matching level with the best known eCommerce solutions. Even though WooCommerce is a plugin, when it is combined with WordPress features and capabilities, it creates an amazing eCommerce platform. The WooCommerce platform is worthy of being compared to Magento, Shopify, Volusion, PrestaShop and other similar software applications.
There are 7 vital factors that make WooCommerce a fascinating and powerful eCommerce platform. They are mentioned below:
WordPress
WooCommerce has a unique relationship and dependence on WordPress and this is its greatest strength. Undoubtedly, WordPress is one of the greatest publishing solutions. WooCommerce has a foundation of WordPress and thereby it inherits all the qualities of WordPress. For example, many online store owners understand that video content like product demonstration videos have the capacity of boosting the conversion rates. However, many eCommerce platforms do not support the management of eCommerce videos. The current versions of WordPress, have this feature in them. This makes WooCommerce a desirable platform.
If you would like to add a YouTube video to WooCommerce products, all you have to do is place the URL of the video in the product description and it will be automatically be displayed in the post. What's more, there are a wide range of built-in themes for making the video responsive so that it adapts to the mobile devices.
This feature not just works for embedding the YouTube videos; however, it also works for embedding the rich media from websites like Instagram, Vimeo, Viddler, Spotify, Flickr, SlideShare, Twitter etc. This is possible with the recent versions of WordPress.
This feature is present in WooCommerce because of the relationship it has with WordPress. You will come across a wide range of examples that support this point including the way in which WordPress manages version control, media and other similar stuff.
Content Marketing
Content marketing is the process of creating and publishing informative and valuable content for establishing relationships with people who might become loyal customers eventually. Content marketing is also one of the most powerful factors that online store owners have for setting up a successful business in the long run. WooCommerce is created around a major publishing platform (WordPress) therefore it can be closely combined with the content marketing strategies. With WooCommerce you don't have a store and a blog separately, instead you have a store consisting of a built-in blog.
Shortcodes
WooCommerce comprises of various shortcodes that can be used for adding products and other eCommerce related content to the pages and posts. Shortcodes are small parts of text hat can be added to a post or a page. A function is invoked with these shortcodes that adds the content. For instance, if a marketer wants to add products to a special web page, it might just be a matter of adding little bracketed text.
WooCommerce shortcodes can also be utilized for inserting order tracking information, user account information, password change information, edit the user accounts, display the recent / featured products or display individual products. Just imagine how this feature might be useful for creating landing pages for email or for social media campaigns.
Simplicity
WooCommerce is known for providing ease of use. WooCommerce and WordPress both are exceedingly user-friendly platforms. They can be easily installed and operated in a time span of ten minutes or less. Adding products is also a simple process, as simple as filling out an online form.
Almost everything in WooCommerce simply works the way you want it to!
Great Flexibility
A common issue even with the best eCommerce platforms because of some reasons is that they are not flexible when it comes to design and functionality. Some platforms are inflexible as they are proprietary and have limitations on what the online store owners can or cannot modify and control. Some of the platforms are flexible. If you are able to master the technically complex database schemas and theme structures than you can utilize these platforms according to your preferences.
In contrast to that, WooCommerce and WordPress provide with supreme flexibility. Developers get complete control over the WooCommerce functions and features. Almost anything that you can imagine is possible with WooCommerce. The designers get control over the page layout, style and responsiveness. Moreover, thanks to the wide range of WooCommerce themes, even a person having no technical experience can easily create an impressive WooCommerce-powered website.
Extensibility
WooCommerce along with WordPress also shares a feature – extensibility, this means its functions can be extended. There are a wide range of plugins available for WordPress and there are also many plugins for WooCommerce that are created for extending the functionality. For example, WooThemes' Product CSV Import Suite enables the merchants to upload products in bulk. The WooCommerce Instagram plugin utilizes hash tags to search and display the Instagram images of your products. Extensions are also available for many payment processing services so that you can accept payments through your favorite processor or gateway.
Many WooCommerce plugins are available for updating the existing features and functions. Thanks to WordPress, creating customized plugins is also easy.
Community
WooCommerce is a part of the WordPress community and the WordPress community is extended worldwide. This goes on to say that there are thousands of other users who share your experiences, ask questions and work together to improve the WooCommerce platform.
The merchants who select WooCommerce are benefited from the shared experience. As an example, search for 'WooCommerce selling streaming video' either on Google or on Bing. This keyword will provide approximately 1.7 million results including all the extensions and a link to a digital tutorial that can be downloaded through YouTube. Also search for 'WooCommerce order processing', this will provide you links to WooCommerce documentation, YouTube videos that feature basic WooCommerce order processing and many other links that provide solutions to the issues that the other users experience.
This information is readily available to any WooCommerce users because of a large community.
Conclusion:
If you own an online store or if you wish to own an online store, you must invest time for selecting the right eCommerce platform for your business. But now you also know that WooCommerce is one of the best eCommerce solutions that deserves your attention and consideration.
Looking for hosting your WooCommerce online store? Check our WooCommerce hosting plans.