So, what can we expect post-COVID-19 lockdown? The future remains uncertain for the retail market. It has entered the new "abnormal" that the COVID-19 lockdown has brought. Shopping malls, cafes, theatres, restaurants, gyms used to be common before the pandemic. But, all of them came to standstill because of the new stay-at-home norm to prevent the spread.
As states have slowly begun to lose the lockdown restrictions now both- the retailers and consumers have started to adjust the new way of life. In recent months, the pattern of shopping has changed drastically from luxury to necessity. At the same time, retailers are struggling with operating in touchless business practices to safeguard both- their staff and customers.
To sustain the post-COVID-19, retailers will have to consider reinventing their stores in a way that follows all the hygiene methods and additionally some latest technology to transform into a contactless and hassle-free purchase.
Here are some enlightening ideas that you can implement as a retailer for your online and offline business.
1. Change in Shopper Preferences
Before the COVID-19 pandemic, some retail stores like beauty used to have physical contact with their consumers because of their ability for the try-on products. Yet another example is of the clothing store, where people took trial for their clothes and purchased only those that fits/suits them well.
The common use of these products is more prone to the spread of disease. As no-human-contact is still the only way to prevent the spread of disease, your consumers may not want to visit your store and put themselves at risk. Implementing digital strategies to engage with your customers can be lucrative.
Building an online presence should be your top priority as the way people shop has changed. Other businesses have already started to take their brand online. People are moving from the common trend of shopping at malls/stores to e-commerce for their day-to-day essentials.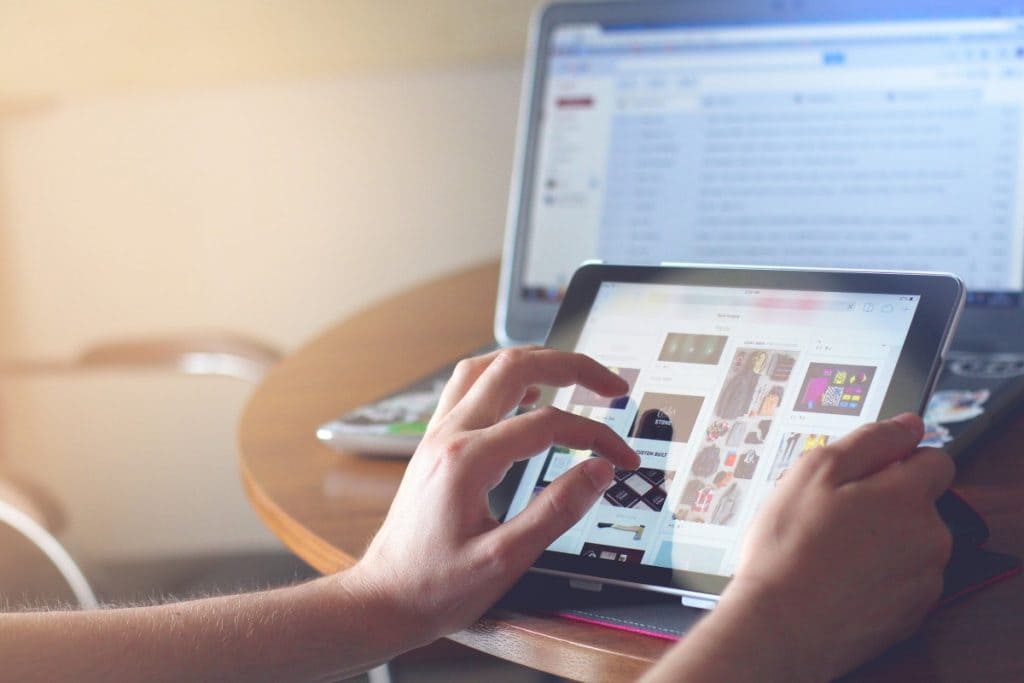 You might already know the online food and grocery stores like BigBasket and Grofers experienced a huge spike in their sales during the lockdown and are predicted to remain like throughout this year. Additionally, coupon websites are providing some great discount coupons to help customers through these difficult times.
Still selling the products the same old way?
Transform your offline retail to an online store.
Select your web hosting plan and get going!
2. Contactless In-Store Experience:
It's a big challenge for the retail owners to sell the products without allowing users to try them on. Therefore, they need to discover new ways to convey product information to their customers. Apart from building e-commerce, AR can fill this gap too. Incorporating an Augmented Reality mirror in retail stores gives your customer ease and convenience in terms of sampling different products.
Customers can see how a specific shade of lip color will look on their skin or how a certain outfit will appear on their bodies without actually trying them on.
Here are some stores that have already started using AR in their stores:
Sephora– The multinational chain of beauty store integrated augmented reality for both in-store and in-app makeup trials.
Topshop – A British multinational fashion retailer of women's clothing and other apparel.
#3 Extended Reality
Although virtual and augmented reality is booming in the retail industry. The next big thing which is being used by many retailers on today's date is extended reality.
Some retailers have already leveraged XR technology to improve their products and overall retail experience.
The Swedish home goods giant- IKEA place launched an app that helps you decide whether the piece of furniture that you've chosen will fit into that space of your home, how it will look, etc.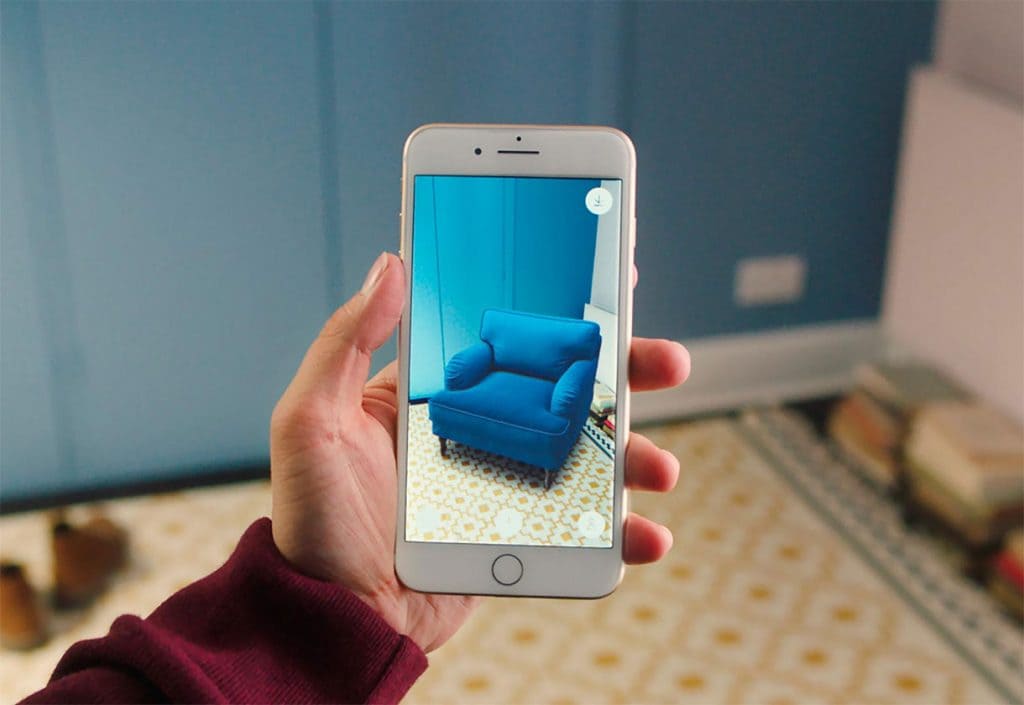 Once the app is downloaded, using your device camera, you can take a picture of the space where you want to place the furniture after which, you can browse the app and make a selection with your choice of furniture. It will show a visual of how that object will look in that specific area.
#4 Voice Assistants
Another touchless technology such as voice assistant control is yet another exciting direction for the retail industry to grow.
This technology will make it possible for a safer and contact-less shopping experience using a digital interface and allowing users to interact in the same way as they normally do physically at the store.
Flipkart introduced the Voice Assistant in their grocery store, 'Supermart'. It allows you to search and purchase products with the help of a voice that can understand variations in languages in both English and Hindi.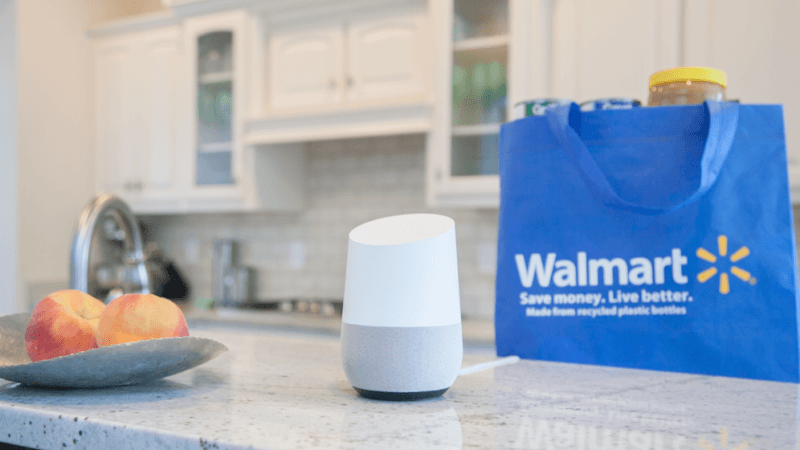 By simply talking to the assistant, you can create your grocery basket, the way you talk to the shopkeeper.
Related: Why Do Businesses Need to Optimize Content for Voice Search Optimization?

#5 Contactless Payments
Not only the way consumers shop has changed but also the way they purchase has transformed. Contactless payment is the newbie in the market for the smooth payment process during shopping. Be it tap-to-pay or no-touch payments, people are adapting the electronic funds transfer method during the purchase. The two most widely used payment technologies that saw a great rise during the pandemic are Quick Response (QR) code and near-field communication (NFC).
The QR code payment does not need any traditional mediums like cards, merchant account, payment networks, etc. While the NFC is a set of short-range wireless technologies that allows two devices placed within a few centimeters of each other to connect and exchange the data. Examples of NFC based systems are Apple pay and Samsung Pay.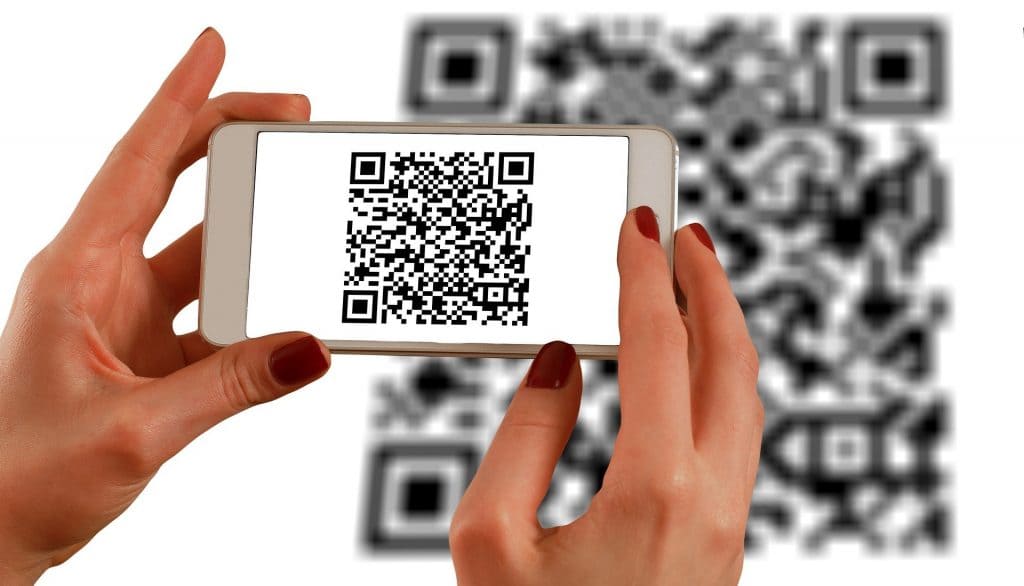 Because of the global adoption of no-contact technologies amid COVID-19, touchless payments will become common shortly and also, meet any security challenges faced with the existing methods.
Future Scope
The aforementioned touchless digital technologies and omnichannel ways in the post-pandemic world will become crucial at the product search and evaluation stages as well as during the whole in-store journey of your customer. That encompasses the shopping as well as the payment process as well.
Such kind of touchless digital interfaces and omnichannel solutions in the post-pandemic era will not only be essential at the product search and evaluation stages but throughout the entire in-store customer journey, including the moments of payment and obtaining purchased products as well, filling the gaps between offline and online retail.
Push your focus towards the experiential elements of the retail experience that would further add value to consumer returns to the shop.
Attractive visuals and mappings of the projection can demonstrate the clear and cultivated advantages of physical retail while deeply engaging environments help create emotional or playful relationships with clients. Post lockdown, such experiences will help address the increased need for connectivity and social stimuli for customers without putting their safety at risk and eventually building strong and long-term relationships with them.
Related: Artificial Intelligence Will Dominate The Future Of The Market