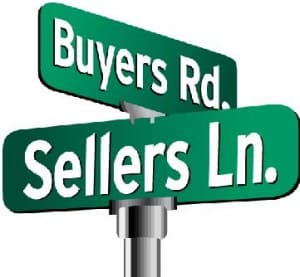 Sometime ago there was a sizable number of web users who were not very sure about buying online. The main reason behind this apprehension was security. As the eCommerce stores have not been around for a long time, many internet users were reluctant in terms of entering their card or bank details. There is also an aspect of the card details being stolen. Also at times the buyers worry about the items not being delivered on time. In case any of these things were to come true, it might be a nightmare!
These apprehensions are legitimate; after all it's only fair to get complete value for money and ensure data security. If these aspects are there in your mind as well, you don't have to worry at all. The information mentioned below comprises of some parameters for selecting an easy and convenient online store. The points mentioned below work for both the online buyers and the online store owners as well; for the buyers in terms of making sure that they are buying from a reliable online store and for the eCommerce website owners in terms of making sure that their offerings are perfect.
Utilizing proper SSL encryption or a reliable payment gateway
This might be obvious to some people as SSL encryption is a crucial thing for securing the credit and debit card details and it is commonly used by the online store websites. However its important to know how SSL works for you.
SSL encrypts the card specifications between your website and your merchant payment account. This is a necessity for any eCommerce website unless you are utilizing a payment gateway. Having an SSL installed on your website helps in improving the buyer confidence in the website. With an SSL, it is indicated that your website is fully secured. Many modern browsers also incorporate features that detect the perfect security and lets the user know that the website is secure.
SSL certificates usually come at an affordable price, the price depends on the eCommerce hosting package that you select. Preferably you can also include a small text on your website stating that all the transactions are encrypted and completely secured. This gives a lot of confidence to the novice online buyers. In case you don't prefer making the card transactions through the website, there are some existing payment gateways that can accept payments through their own secured systems and then they will forward the money to you. PayPal is a perfect example of such service.
Covering other areas of eCommerce security
It's not all about SSL encryption. Taking care of some other factors is also equally important if you would like to provide with the most secured buying platform to the customers. They include the following:
Web hosting : A reputable web hosting company will take care of the infrastructure on which your website is hosted and keep it updated so that in case there are any vulnerabilities, they can be avoided.
Updates and patches : In case you are using an eCommerce platform, installing the latest security updates is important so that the website is kept secured at all times.
Creating backups : Create various, regular backups, so in case any exploitation is found it is possible to restore your website quickly to a position that is free of vulnerabilities.
User security : If your website enables the buyers to create accounts, place a note on the website to encourage the users to select a complex password that is difficult to guess. Many eCommerce websites also have limitations to the passwords so that the users can be prevented from selecting a password that is easy.
Login policies : Many eCommerce stores provide with limitations when it comes to logging into the eCommerce platforms for avoiding hacking attempts. For instance when a user enters the wrong password many times, they might be automatically banned from the website for a pre-defined length of time.
User data storage : Always follow the best practices of the eCommerce industry along with the data protection laws while storing the customer information or any other data.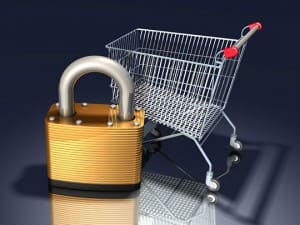 Owner Security
In case you are the owner or admin of the eCommerce website, you might be having the login details of the FTP server and the eCommerce admin area. For this reason, make sure that your personal security is kept up to the mark with the latest firewalls and virus detectors.
Incorporate proper business and contact details
In case the web user is making a large order with your business, it's obvious that they would like to know more about you and your location as well. At times, this is also for being confident that you are a real and respectable business.
For these reasons, including a proper business address and contact details is crucial.
On-site Reviews
If you offer a place for the buyers for submitting the reviews of the product, it facilitates user confidence as the reviews serve as an evidence that other people have purchased from your website and the transactions have been done successfully and the products have been delivered on time.
It must be taken into consideration that providing a space for reviews is like a double edged sword, because in case there are no reviews, the users might feel that there were no buyers at all. This is the main reason why you must encourage for placing the reviews, this might also include discounts or next orders. Incorporating reviews and customer testimonials on the website will make it stand strong.
The above mentioned points cover everything you need to know from the buying and the selling aspect. If you are thinking of being a part of the ever evolving eCommerce, the points mentioned above will help you in taking the right decision. Invest right and get the best of eCommerce industry.