Softaculous is a great script resource and the best friend of a webmaster. With over 150 script installations, you can bank on Softaculous for making your work easier when it comes to designing the perfect website. You can set up any type of website quickly and easily through Softaculous.
Here are a few of the most popular and important Softaculous scripts that will help you to create your dream website:
Content Management Systems: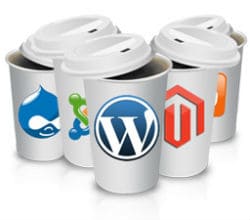 WordPress : Let's begin with one of the most powerful application scripts in the world. WordPress is a user-friendly publishing platform that not just works great for experienced developers but it works great with novice users as well. This open-source free platform is the largest self-hosted blogging platform in the world.
A wide range of WordPress plugins are available that are capable of turning your website into a powerful machine. There are plugins that combat spam, optimize SEO, import files, view, images, build firewalls and much more. Basically WordPress has a plugin for everything you can think of. There are impressive free and paid themes as well that can make your website look beautiful without investing a lot of time and money. WordPress is simply brilliant!
Joomla : Joomla is a free and open source content management system that enables you to create your website as per your preference. The highlighting features of Joomla include page caching, printable page versions, RSS feeds, blogs, news flashes, search, polls and support for various languages.
Drupal : If WordPress and Joomla are not suitable for you and if you are looking for more functionality and flexibility, you can consider Drupal. Drupal is a developer friendly platform and developers can create their own solutions through Drupal. Ideally, Drupal should be used for popular and large data intensive websites that receive a huge amount of traffic.
Magento : Magento is one of the most efficient eCommerce solutions that you can customize according to your needs. Magento is an open source platform that is used for powering online stores and eCommerce websites. You can modify the core code and add features and functionalities according to your preferences.
Recommended Softaculous Hosting Provider : https://www.milesweb.co.uk/apps/softaculous-hosting
Image Galleries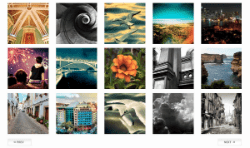 Piwigo : Piwigo is a photo gallery software for the web. It was created by an active community of developers and users. This app has a wide range of features and there are constant updates which means that your will be able to manage your images in a better way.
Zenphoto : Zenphoto is suitable CMS for personal websites that belong to designers, filmmakers, photographers, illustrators, musicians and other artists. Zenphoto works great because of its usability, simplicity and its simple yet intuitive interface.
Customer Support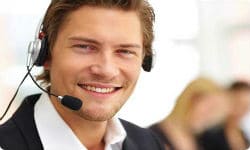 Open Web Messenger : This is an open source live support application that enables real time, one-on-one chat assistance directly through your website. Incorporate a chat button in your website for your visitors to click on if they need something. This customer service app works in Firefox, Chrome, Safari and Internet Explorer.
osTicket : osTicket is a great alternative to high-priced and complex customer support systems. It is light weight, simple, trustworthy, easy to setup and use, open source and the best thing about it is that it is available for free. If you would like to customize it according to your website, you need to have some knowledge about PHP programming.
eCommerce
WHMCS : Apart from the Cashie Commerce WordPress plugin mentioned above, there are a lot of Softaculous installs for online store shopping carts. WHMCS is a tool that facilitates client management and billing. It is a support software that has teamed up with cPanel in order to provide integrated solutions to the web hosting companies. As a result of WHMCS, being a hosting reseller is easy.
OpenCart : OpenCart is one of the most efficient and popular eCommerce solutions. It is extremely easy to use and search engine friendly. Features like PayPal payment and merchant account integration enable you to set up your online store in no time. OpenCart also features a wide range of customizable themes that you can use for your online store if you have good knowledge of CSS.
PrestaShop : PrestaShop is also one of the most popular and highly efficient eCommerce shopping cart applications. It is fast, efficient and easy to use. PrestaShop features nearly everything you need for setting up a great online store and maintaining it. Approximately 310 dynamic features are provided that simplify the process of establishing an eCommerce website for the website owner.
Forums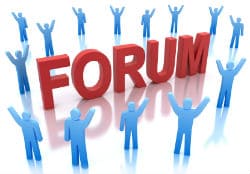 Simple Machines Forum : Simple Machines Forum (SMF) is the next generation forum software. The powerful custom templates in SMF provide you with complete control over the message board layout and functions. It can be seamlessly incorporated in any type of website you have. The best thing about this software is that it has minimal impact on the server resources unlike the other forum software applications.
phpBB : phpBB is a recommended software for all your bulletin board needs. Novice users find it easy to setup and run phpBB while love the customization and flexibility features.
File Management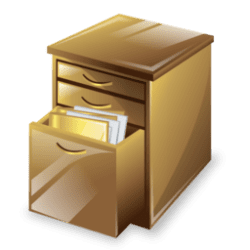 ownCloud : As the name suggests, ownCloud is your own personal cloud that runs on your hosting server. As a result of this, you get complete control over your files. This powerful FTP client incorporates features like syncing, accessing, encryption, sharing your data, drag and drop uploading and much more.
ProjectSend : ProjectSend provides with simple and secure multi-file uploading along with unlimited file size on any server including shared hosting. As a result of the ability to upload in 'chunks', unlimited file size uploading is possible.
Social Networking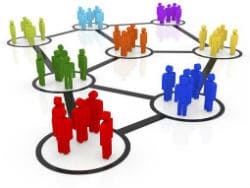 Dolphin : Dolphin enables the users to use amazing features like groups, video chats, mailboxes, events and much more. This application is easily scalable. The plugins provided by Dolphin allow you to customize and grow your network to suit your preferences. However, it has some issues with multiple queries and you must have some knowledge about coding in order to unleash the true potential of Dolphin.
Oxwall : Are you in the industry of building a social network? If yes, then Oxwall is the ideal script for you. It is utilized for a wide range of projects ranging from custom social networks and family websites to enterprise community solutions and collaboration tools. In case you encounter any problem, Oxwall has a great support team in order to help you.
JCow : JCow is a powerful and popular social networking script that is worth mentioning. This social software is written in the PHP language. It enables you to create a social networking website, helps the members of your website to build social relationships with the people who share similar interests. It is easy to install and use and multy-level privacy control is provided making it an ideal social networking software.
Frameworks
Bootstrap : Bootstrap has played an important role in boosting web development. As a result of Bootstrap, web development has become faster and easier. Website development done through Bootstrap not just looks good in the desktop browsers, but it looks good in a laptop and tablet as well because of responsive CSS.
Codelgniter : This application is specially made for the PHP coders. Codelgniter consists of a strong framework that has a very small footprint; it is perfect for the shared hosting accounts. Just like Bootstrap, the novice users can also use Codelgniter easily.
Other
SEO Panel : Once you have setup your dream website, you will have to track the website performance. SEO Panel is a great SEO tool kit that comprises of the latest SEO tools for managing and enhancing your search engine performance. The tool set includes keyword position checker, automatic directory submission tool, site auditor, search engine saturation checker and much more.
YOURLS : Add a new touch to your website with custom short URLs. YOURLS enables you to operate your own URL shortening service that you can use publically or privately.
Gain more information on using Softaculous in the right way : Visit : What Is Softaculous? And How Do You Use It?
There are over 150 Softaculous scripts out there! If you use Softaculous scripts in the right way, you won't have any problem in setting up the type of website you want.
Looking for Cloud Hosting Providers? Look no further than MilesWeb Hosting!