If you are tired of your regular job and want to do something different and creative, you should read this article!
Here I am talking about an exciting and popular job that can help you earn money.
Lifestyle blogging! yes, you read it right. A blog is just writing and updating new articles on a website at a consistent pace. One can write blogs in both formal and informal language. The main aim is to attract readers and impress them with your writing.
What Is A Lifestyle Blog? 
A lifestyle blog is a website where a writer expresses his/her daily life activities, interests, and other fun activities. They create a fun element in their writing for the reader to connect and stick to it. One can write about anything and everything in a lifestyle blog. You don't need to restrict yourself to a particular content type.
As the famous saying goes, "A quality content is the best kind of advertising."
Who Can Start A Lifestyle Blog?
Anyone who has an interest in writing something creative for their audience can start writing lifestyle blogs. One doesn't need any experience in this field. Just be yourself and connect with the readers while sharing your experiences. However, you have to be patient and determined about your blog as everything comes with time.
How To Start A Lifestyle Blog?
First Step – Choose Your Niche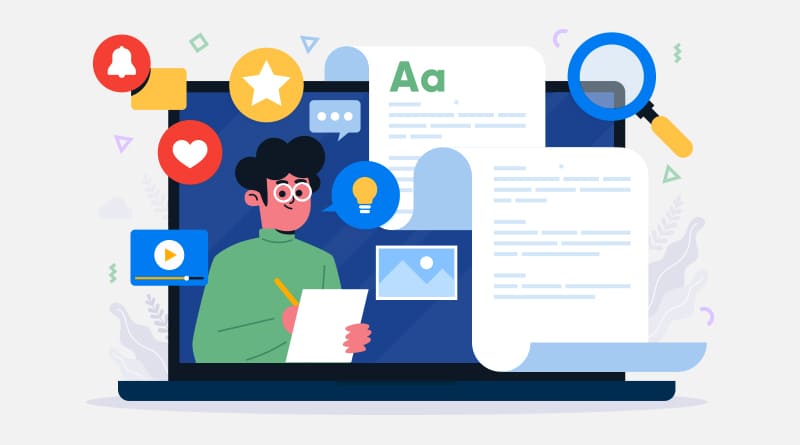 Before starting writing a blog, one needs to select a topic for their blog.
You have to decide the topic you want to write about on your page.
It can be about travel, cooking, parenthood, fashion, life hacks, etc.
Just be unique and authentic to your audience while sharing your interests and stories with a personal touch in them.
As a beginner, write something that can help people fix their problems and grab their attention to grow more.
Second Step – Choose The Blogging Platform & Domain Name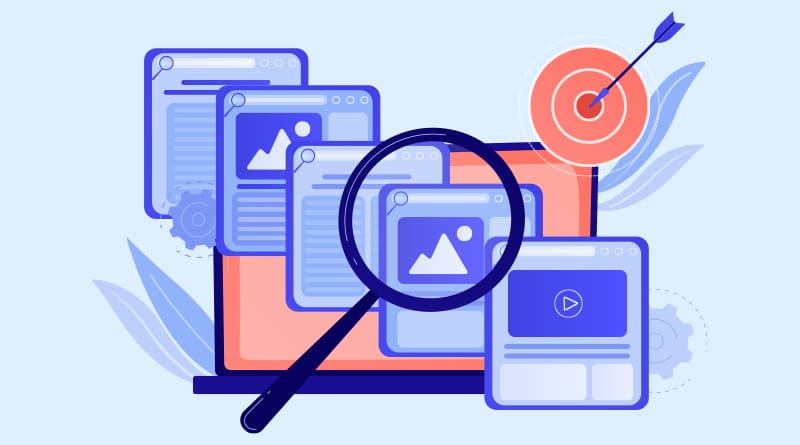 This step is about the technical stuff.
Keep it simple, memorable, and easy to catch.
Decide on a name that can represent your content in the best way. Use catchy phrases, words, and other common trending words.
Try to use a .com domain name to reach out to an international audience. You can register your.com domain name with MilesWeb as they are offering it at just ₹99.
You can also use tools available at google to generate a domain name.
Think of more than one name for your blog because you will have to look for the available domain name.
A blogging platform is a software used to publish your writing. One needs to purchase Web hosting on a blogging platform to start earning money. There are many blogging platforms available, for example:
WordPress.com is a free site to use. However, it doesn't allow you to make money.
WordPress.org is the same software, but you need to install it on your web host. Also, you have to pay for your domain name and hosting.
Wix
Weebly
Squarespace
Medium
It is best to register your own domain name, set up your blog, and get complete control over your blog. You can design it and customize it according to your preferences.
Third Step – Host Your Blog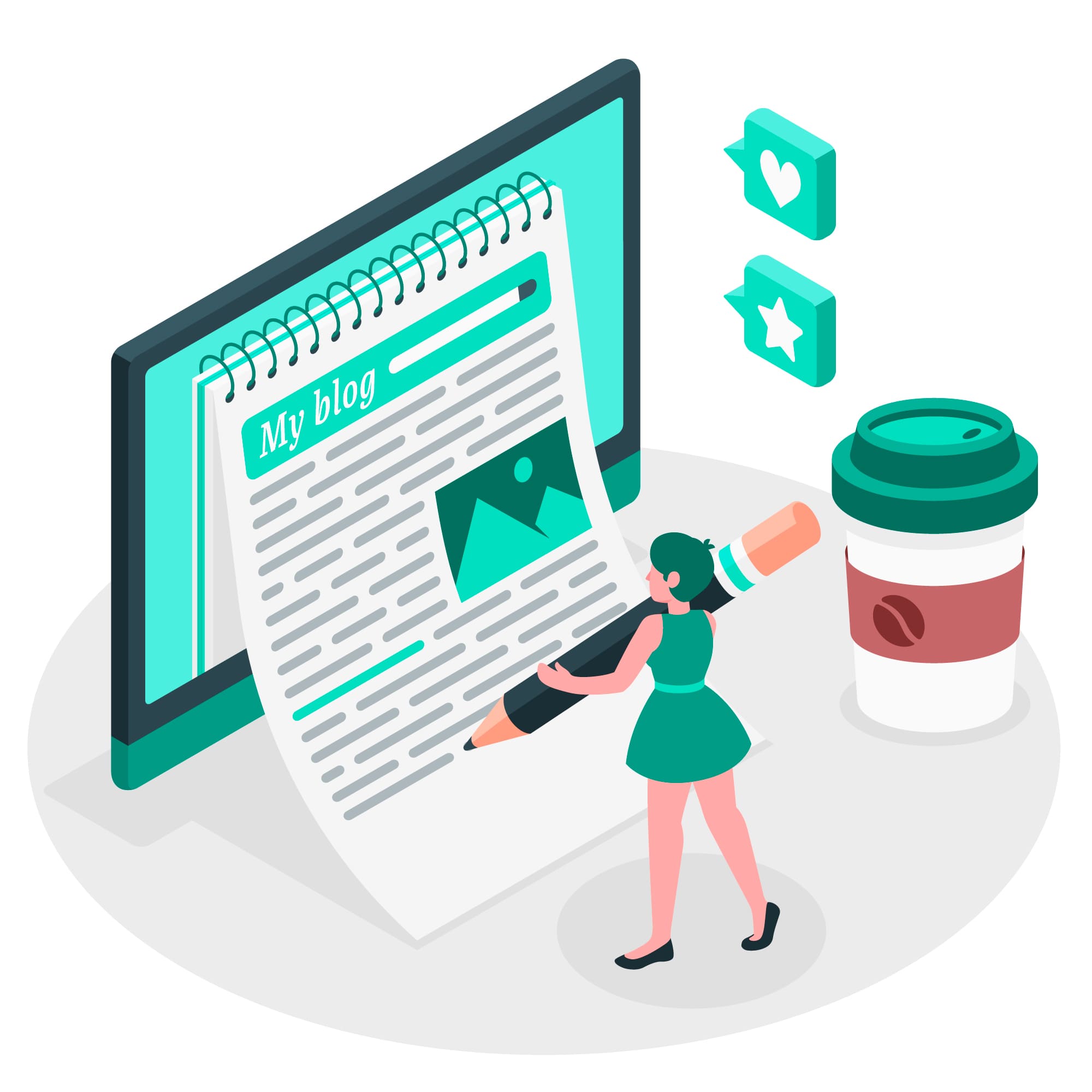 You need to get a Secured Hosting service. Preferably, if you intend to set up a blog, you can opt for WordPress hosting as WordPress is one of the most popular and user-friendly platforms to work with. A secured hosting service will protect your content from potential hackers. Also, it allows you to keep your data in a safe and secure place.
You can sign up for secured WordPress hosting with MilesWeb at just ₹40/Month.
Make sure that you opt for a web hosting company that you can rely on.
Choose the one with good customer service, and hosting speed.
Create your account, choose your package and register your domain name.
Connect your WordPress site with your chosen web host company. 
Fourth Step – Choose A Theme For Your Blog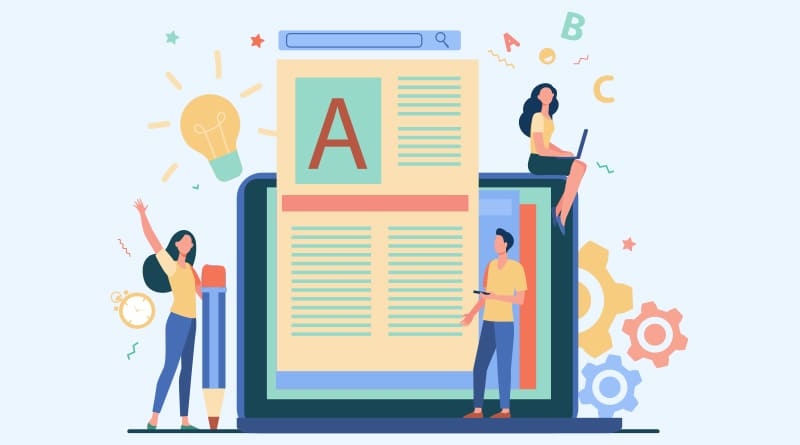 One can choose from the free themes or premium themes options available.
An excellent appearance theme can help your blog look good and grow faster, as it will attract more views.
It is recommended to opt for a simple, SEO-friendly, and responsive theme for your blog site.
For Example, Astra, OceanWP, SimplyPro, Refined, etc., are some classic themes. Select a professional theme to represent your work gracefully.
Apply the theme by going to Appearance> theme> Add new.
Fifth Step – Create Essential Pages & Logo 
This is the most crucial step as your website pages and your logo is what people will look at. And as it is said, "The first impression is the last impression".
The three essential pages are About Page, Contact Page, and Privacy Policy Page to work on from day one.
Go to the WordPress dashboard, click Pages> Add new> Publish.
The About page will showcase your audience about how it is going to help them. A lifestyle blog about page can include personal experiences, interests, and upcoming projects on the site.
Contact Page will showcase your contact information. It will help your audience to contact and connect with you quickly. At the same time, people interested in brand collaboration can also promptly contact you.
Privacy Policy Page informs users about the data your site collects. Disclaimer and terms and conditions are the other two critical legal pages to create.
You must also carefully create the category pages on your Lifestyle blog.
It is also crucial to create a captivating yet elegant logo for your Lifestyle blog page. Your logo will be marked as a patent for your content.
Sixth Step – Install The Essential Plugins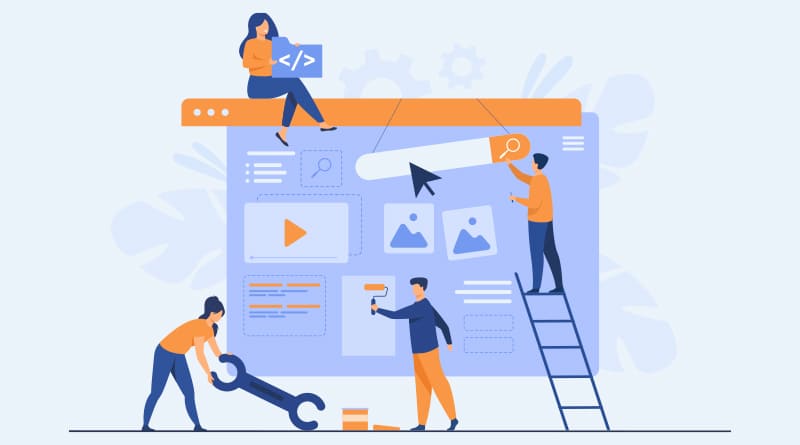 You can choose from 60,000 plugins available on WordPress to install.
The plugins help SEO development, google analytics, security, speed, etc., for your content. 

Some useful plugins are Nofollow, WP Open Comments, Yoast SEO, Google Analytics, Jetpack.
Seventh Step – Create Your First Blog Post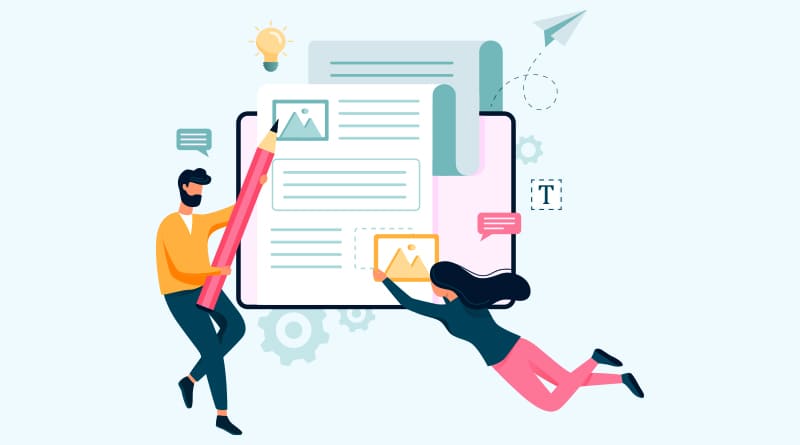 Start with the niche that you have chosen for your blogs. Go to Dashboard> Posts> Add new. 
Create your content on travel, food, fashion, finance, meditation, life hacks, etc. 

Attract the right audience through your content.

Refer to trending Lifestyle blog creators, take some ideas, or brainstorm about a particular topic. 

Use sites like Quora, Pinterest, and Reddit to get content topic inspiration.

Research well on the chosen topic and write a quality yet informative blog for your audience.

Add keywords, strong headlines to your content to rank it on google.
Eighth Step – Promote Your Lifestyle Content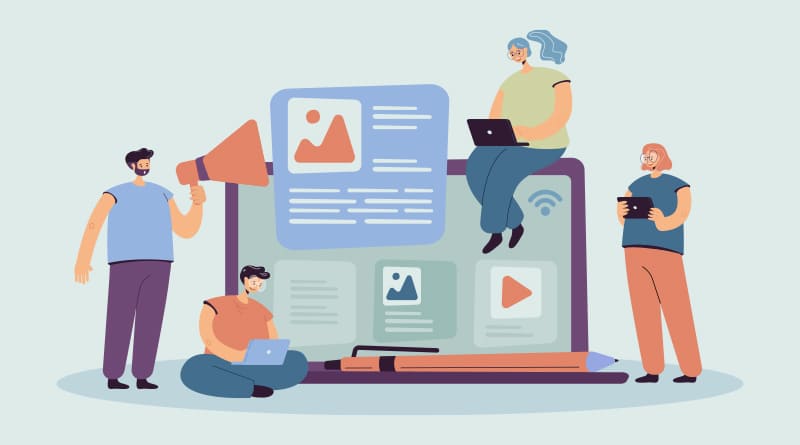 There are various methods through which you can promote your content.
  

Share it on social media

: Social media can create magic. Promote your lifestyle blog on 

Twitter, Facebook, Pinterest, Instagram, Linkedin, and Youtube

. Most lifestyle bloggers can increase the traffic to the blog by promoting it on social media websites. 

  Share with your family and friends: Networking with various people can help you gain traffic. Ask your family, friends, and colleagues to promote your blog for the best results.
  Guest Posting: When you collaborate with other bloggers and post your content on their site, you get a backlink and you get more traffic as well.
  Use Email Marketing: Build a business-driven email list and share your content through email to others. 
After Successfully building a site for your content, writing content, and promoting it, you are ready to monetize your work with the proper techniques. 
Ninth Step – Start Making Money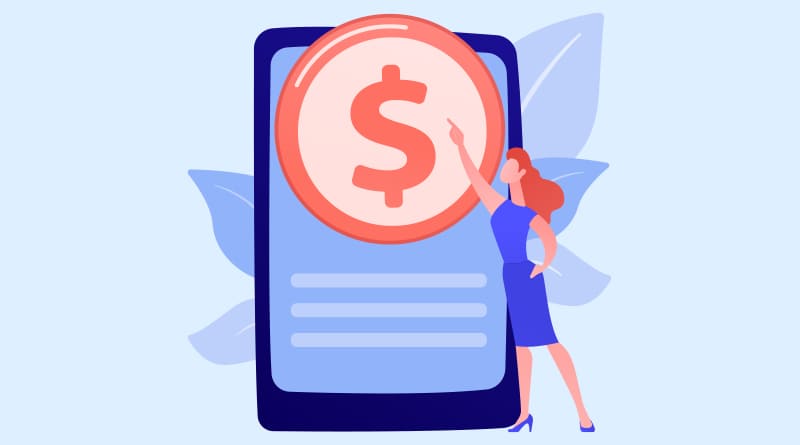 Now you can start monetizing your lifestyle blog. There are multiple ways in which you can make money through traffic, like: 
  Sponsored Posts: A post you create on a particular topic, post on your blog, and a brand pay you for that. The brand does it to promote itself. Sometimes brands give you a specific case or they ask you to write a review and publish it on your blog.
  Google Adsense: Once you start getting a good amount of traffic on your blogs. You can easily set up and maintain google Adsense. Google Adsense posts ads on your blog and you can earn as you get clicks and impressions on your blog. You can choose the type of ads that are shown on your blog.
  Affiliate Marketing: With an engaged audience, you can join an affiliate program for earning money. Promote products and add their links on your page for your audience. Promote products or services through your blog posts and make sure that your blog posts are engaging and they provide the right information for getting maximum clicks on your affiliate links.
  Offer freelance services: you can also write for other content creators while offering them your expert services—for example, proofreading, writing, design, virtual assistance, and SEO.
  Sell your products: Since you have a lifestyle blog, you can also sell your products through your site—for example, recipes, shoes, bags, pictures, e-books, etc.
Over to you…
You don't need to be an expert to start a lifestyle blog and to start earning from it. All you need is the right resources and the right strategies to monetize your blog. With the steps given in this article, you will be able to create a successful business within a short period. You should share your knowledge and experiences with the world and explore with the right resources and tools. You can work at your comfort level by having a blog. There is no denying the fact that you will come across some glitches while setting up and monetizing your blog but there is nothing very difficult when it comes to blogging, you will get solutions and information about any issue that you are facing online. 
If you have been thinking about setting up a beautiful lifestyle blog, your time is now!