Do you love to buy products from a sale? Yes, of course we all love a sale as it offers us a great discount, we invest plenty of time in browsing new deals to avail the best discounts.
Similarly, you as an eCommerce website owner too know this. So, you must be thinking to create an effective sale with an aim to get both new and existing customers on your website.
If you're running a WooCommerce platform then it will become easy for you to run a sale. This easy – to – use plugin allows you to develop multiple types of sales without any nuisance. Still, you have to plan your strategy for a successful sale. Here, you'll learn how you can make money via WooCommerce sale just by implementing these 6 effective tips.
Important Factors That You Should Consider Before Launching Your WooCommerce Sale
To make a successful and unforgettable sale, you need a proper plan for sale campaign. The first step is to set the length and date of your sale.
Well, if I asked you which period is best to run a sale, then, I know you'll say holiday period is the best period to run a sale. Yes, it's the best idea to run a sale close to big holidays.
But, you can also target the year ending period or mix up the duration of every discount. For instance, you can run a short term sale which will last for one or two days and after that, focus on a complete week event.
The exact time to run a sale is based on the type of promotion that you are targeting. Therefore, it's necessary to consider the purpose of your sale by keeping ready your product list. For example, the above highlighted short term sale is suitable to target products that cost high on a normal day. However, this will help you to build your brand loyalty among customers.
Next is to promote your sale both offline and online on your website. Again, you need a proper plan for promotion purpose. You have to do strong marketing of your sale, so that, it will give you worth output.
You can highlight it on your website homepage and deals page. Plus, you can add an article on this too or create a separate sale page for that period only.
The WooCommerce plugin allows you to expand your sales with the use of extensions and other plugins. It would be more interesting, if you add a countdown timer to deals or design coupons that visitors can use to get a special discount.
Related: 10 Free WooCommerce Extensions For Ecommerce Website Startups
Benefits of WooCommerce
It is an extension of WordPress.
It is free.
It offers 100% security.
It gives more flexibility.
WooCommerce offers various analytical tools for monitoring purpose.
How to Make Money via WooCommerce With These 6 Tips?
1. Standard Product Discounts
A discount is a major move to attract customers. This works well when you sale a product at a lower price for a short period of time. In WooCommerce, it will look like a regular price will be crossed out with the new sale price next to it.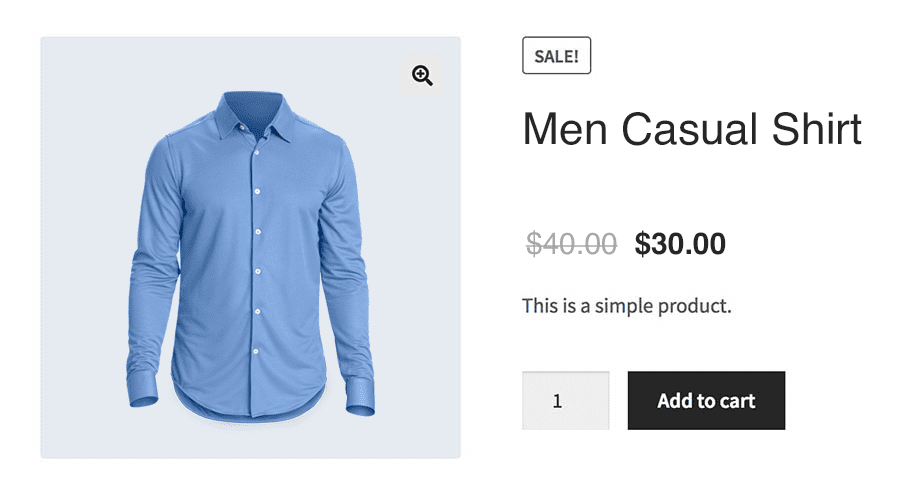 The appearance may get changed as per the chosen WooCommerce theme and this will not affect the basic functionality. While editing the product, you can utilize the Sale price ($) field in the General tab to showcase a new price without influencing the old price.

Further, you can also schedule a sale along with the new date and new price. Also, you'll get a chance to select both start and end dates.

This feature allows you to apply discounts in advance and can promote your sale ahead of time. This is suitable for holiday-based sales.
For applying the discount to whole category of products, you can use a plugin known as Woo Product Category Discount.
This plugin helps you to set a percentage or fixed sale price to a particular category or tag. You save a lot of time, especially, if you've got a wide range of products.
2. Coupon Codes
Yet another famous marketing trick to grab a potential customer easily is the coupon code. It is a process where a customer can enter the coupon code while purchasing the product or service.
Your customer will get a set percentage discount on the entire order or a particular product excluding taxes and shipping.
You will get a coupon management feature in WooCommerce and can use them by navigating to WooCommerce > Coupons.
While adding a new coupon, you can identify the code that customers will utilize to avail the deal. To get the coupon, you can configure the discount and it can be the combination of fixed or percentage reduction.
Feasibly the crucial settings are the Usage restrictions and Usage limits that indicate how and when the coupon will be applicable.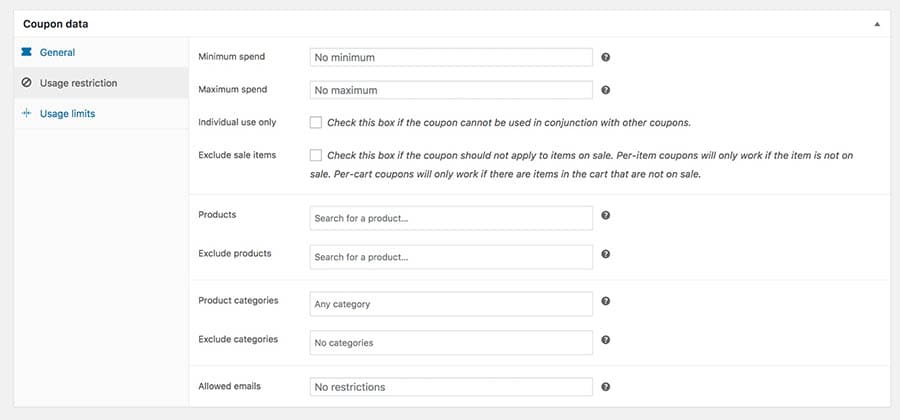 From the above mentioned image, you can choose the options carefully. After following all the steps your coupon will get ready and customers can use it. However, coupon code distribution depends upon the occasion. You can use coupon for a bigger marketing campaign or for special customers.
3. 'Product of the Day' Discount
This is also the most used type of promotional technique in order to highlight particular products. You can also add this technique in your sale by focusing on one specific product.
To implement this technique you have to use an extension called Product of the Day. Using this extension, you can showcase one or more products for a given day that is highlighted on your eCommerce website using a widget.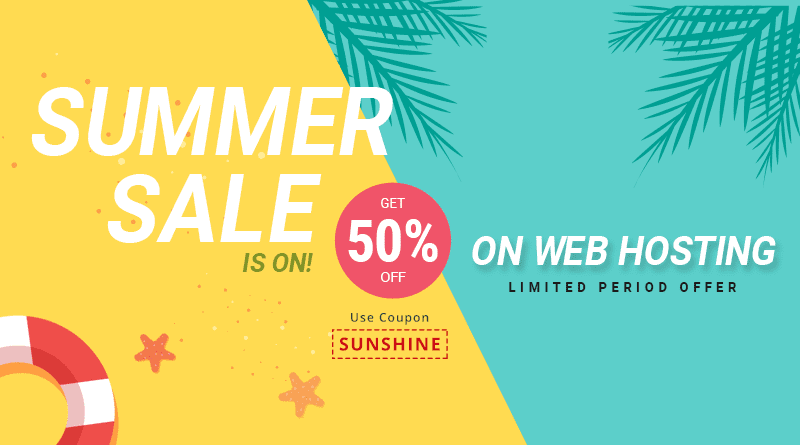 This is the best way to get more potential customers. Further, you can also give a discount on individual items. This will give more visibility to promoted products and also a reason to monitor your website for the best deals.
Also Read: Top 5 Reasons to Use WooCommerce for Your eCommerce Website
4. Buy One, Get One Free Deal
The title itself will tell you about the deal type as it indicates your customer will get one item for free when they buy another product.
It can be implemented in multiple ways, depending on your requirement. You can either offer two similar products for the price of one or add a different product as an extra when a customer buys anything complimentary.
You can also identify unique quantities, such as 'buy two, get one-half price'. In such a case, getting a right extension will help you to get this done easily and can consider Dynamic Pricing, Beeketing or any other extension. You can use this technique on your homepage or product pages as per requirement.
5. Exclusive Members – Only Sales
While designing a sale, you should not only focus on new customers but also on existing customers. I am talking about designing a sale for existing customers only.
This will help you to develop a relationship with your existing customers. Being a web hosting company, we know that a web hosting plan will get renewed after some period of time.
You can't match the renewal period of every customer but you can use these periods for targeting sales that are the year ending, in mid-period or at the beginning of the year.
When we talk about WooCommerce, you get plenty of alternatives to design this type of campaign. For example, you can design a special coupon for existing customers and share it via email newsletter.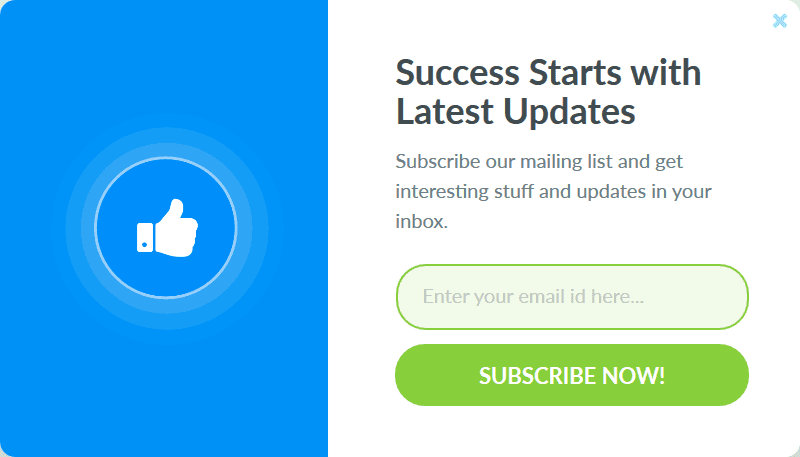 You only need to make sure that the coupon code is not getting misused.
Further, you can also consider these extensions WooCommerce Memberships, Discount Rules for WooCommerce, WooCommerce Bulk extension, etc.
Related: Top Ten WooCommerce WordPress themes for Online Stores
6. Free Shipping
Free shipping is one factor that encourages a buyer to buy something from your website. It's like an incentive for customers.
Shipping cost increases the order's final price especially for the customers who stay far away from your store.
The free shipping is a powerful weapon to attract visitors on the website and convert them into an actual buyer.
WooCommerce helps you to design a free shipping offer in handful ways. To implement free discount, you need to apply coupon code method which is explained above.
You can use free shipping for a particular shipping zone as well.
You can use any of above mentioned methods to implement the free shipping feature on your website.
Steps To Be Taken After The Sale Ends
If you're thinking that after successful completion of sale campaign, you only have the work of counting money that you've earned from the sale campaign.
Then, you must be planning to follow an old promotional strategy which I would suggest not to follow.
It is necessary to study the analytical results of your sale campaigns for future offer planning.
To check the results you can use Google Analytics extension. Google Analytics tool is very effective that will inform you with the detailed information about users' behaviour and buying habits. There are many factors that need to be considered after a sale is over, some of the parameters are mentioned below:
1. Interest and Usage
Monitor users' count to find who have shown interest in your sale campaign. Further, how many of them completed the purchase or left the sale campaign without browsing further? Likewise, work on these types of questions to know better answer about the sale campaign.
2. Time and Duration
Also, study the time of your sale and check the scope of improvement. To know properly, you can compare the latest promotion's results with the past promotion's results which were run at a different time of year.
3. Sale Frequency
If you notice a steady drop in conversions for each promotion then check last sale campaign's frequency and work accordingly.
Closing Line
Well, I would like to end here. It's very well said that making a sale is a very challenging job. You've to work on it rigorously to achieve your business goal. WooCommerce is a very awesome extension that can be used to get huge success online. Follow these tips to make money via WooCommerce and share your experience with us.