There are hundreds of contact form plugins on WordPress and it's difficult to figure out what's best. Many of them can be buggy, hard to use or too plain for your site.
Having a robust and user-friendly form plugin is necessary for any website.
It gives your audience an easy way to reach out to you. You can also use a form to create subscriptions and receive money.
What you don't want is for people on your site to fill out a form to only get an error. They will likely leave in frustration and you'll never see them again.
This is why we've made you a list of top seven form plugins for WordPress. We're going to help you choose the right plugin without wasting time on things that don't work.
Let's go.
What to look for in a good contact form?
When you're looking for a form plugin, you need to make sure that it has everything you need. The following items are necessary for any good contact form.
Great Features: You may be looking for a simple contact form. However, it should also have the ability to take on other activities as your website grows. A good form should have many templates, integration features, and addons.
Ease of Use: Not everyone knows to code. A good form should be easy to make for anyone. We are looking for a contact form that has an intuitive interface and takes user experience into consideration.
Responsiveness: Most online activities take place on a mobile phone. You have to make sure that your contact form is responsive to different devices like mobiles, tablets, and PCs.
Price: A contact form plugin is an important investment. Consider your business goals to figure out how much you need to spend for a functional form plugin.
Support: Good customer care and support matters. If something doesn't work correctly then you should be able to reach out to the plugin developers and get a helpful response.
Documentation: A good form plugin must have extensive documentation. This will help you understand how the plugins work and how you can make the best of it.
Now that you know about the features to look for, here are the top seven contact form plugins for your WordPress site.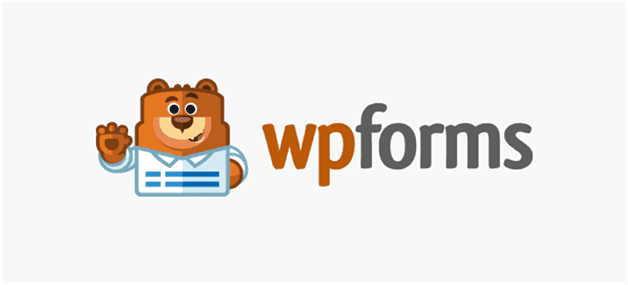 For the best WordPress forms available, look no further than WPForms. WPForms has over 2 million active installs and is very easy to use.
It has a drag and drop builder for every element which makes it easy for anyone to create a form in minutes. You don't need to know any coding to get it up and running.
One of the most helpful features of WPForms is that its design works with any WordPress theme. You never have to worry about making a good looking form with WPForms.
You can also go beyond making a simple contact form. It has features such as conditional logic which allows you to present queries that appear only if users give a particular answer.
WPForms is incredibly smart and you can use more of its functionalities as your business grows. It has payment integrations, registration options, and email marketing integration.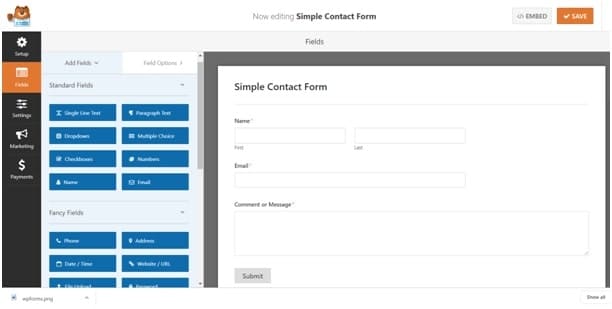 You can do many things with it. It's stunning and easy to use. You can use it to increase your email subscribers. WPForms is the best contact form plugin available for WordPress.
Price: It comes with a Lite Version that is free and its premium pricing ranges from $39 – $499.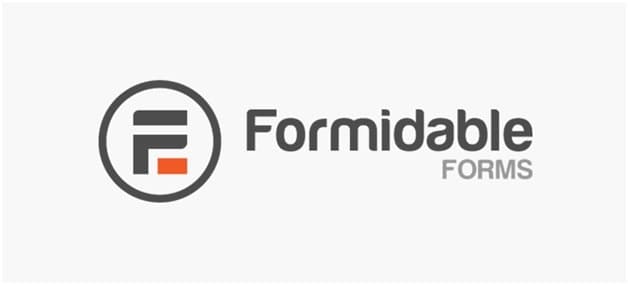 Formidable Forms is the next level when it comes to form plugins. It is a highly advanced plugin that can do more than creating contact forms.
With Formidable Forms, you can collect data users and present it on the front end of your website. You can create your own user-generated content site, job portal, real estate listing and more.
It has a number of advanced features that are not suitable for basic contact form needs. You can build up its functionalities by buying addons separately. It can collect, edit and present data from users without having to download any other plugins.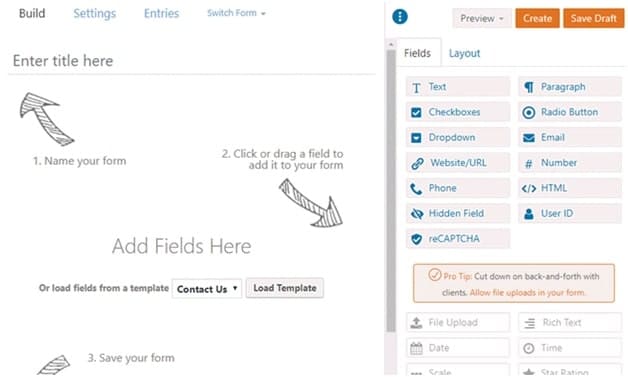 It's great for developers who need more sophisticated functionalities. You can learn more about it by checking out this evaluation on Formidable Forms vs Gravity Forms.
Price: It has a Free/Lite version and the premium version ranges between $49- $399.
Ninja Forms is one of the most popular WordPress contact forms. It has many great features like payment integrations, conditional logic, and file uploads.
You get the core Ninja Forms plugin for free. Like Formidable Forms, you can increase its functionality by purchasing its addons separately.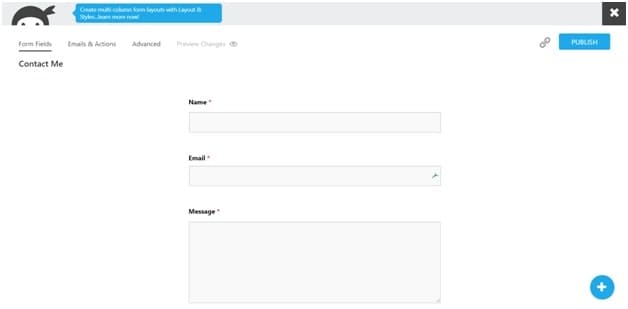 The free version does not have a drag and drop builder like WPForms but it is user-friendly. It is a good contact form builder and has other templates such event registrations, job applications and payment features.
Price: It has a free version with basic functions. Individual addons cost between $29 and $129 each. Premium plans are priced between $99 – $499.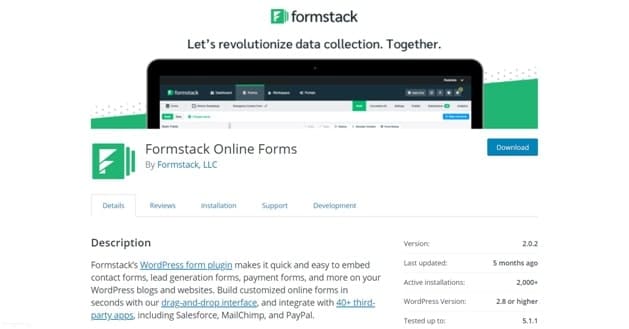 Formstack is a versatile form builder for designing web forms. It works with WordPress but has also been created for multiple platforms. This means that its solutions are not entirely dedicated to the WordPress platform.
It has a drag and drop form builder and great features like payment integration, conditional logic, email marketing and others. You can integrate it with MailChimp and other major email marketing providers.
It can also automate responses based on the choices users make when they fill in a form. Formstack has several functionalities that can help create interactive forms. However, you may find limitations when it comes to using it on WordPress.
Price: It does not have a free plan. Its premium versions range from $19 – $249.

You can consider Contact Form 7 to be a classic. It is extremely popular. It has more than 5 million active
installs and has been around for more than a decade.
It is ideal for anyone who needs a simple form on their WordPress site. If you're looking for more functionality, you will find third-party sites that work with Contact Form 7.
But it is not an easy plugin to use. You need to know basic HTML coding and editing to customize it.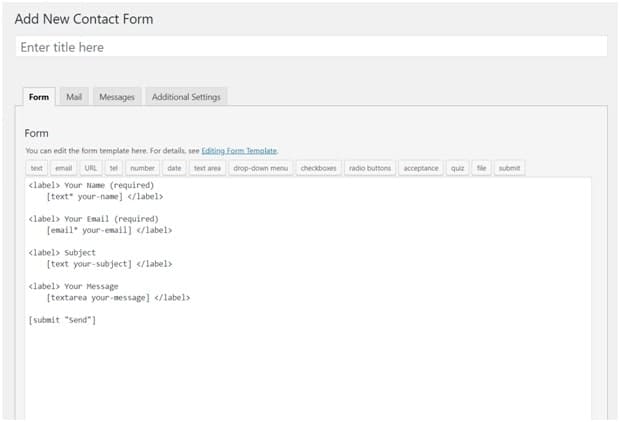 Contact Form 7 is a long-standing favorite for WordPress forms. It may be too limited for many people, especially when there are more intuitive and easy-to-use option.
Price: Contact Form 7 is completely free. It does not have a premium version.

Caldera Forms is a user-friendly form builder for WordPress sites. Its free version offers powerful features such as multi-part forms, file uploads, and conditional logic. You can do a lot with just its free version.
When it comes to building and designing on Caldera, it is very intuitive. It does not offer additional styles which is a positive thing because it will match any theme you use and look good.
It has a drag and drop form builder. It is mobile-responsive and developers can use extensions for more complicated functions.
Price: It has a free version. Its individual addons cost $164.89 – $549.89 each, and the premium plans range between $14.99 – $549.89.
WP Mail SMTP is a WordPress SMTP and PHP Mailer plugin. It comes to you from the same people behind WPForms. It is the best SMTP plugin for WordPress that will help you send emails securely.
It ensures that your mail does not get caught in the Spam filter. It works with your contact form plugin and you can connect with your SMTP provider.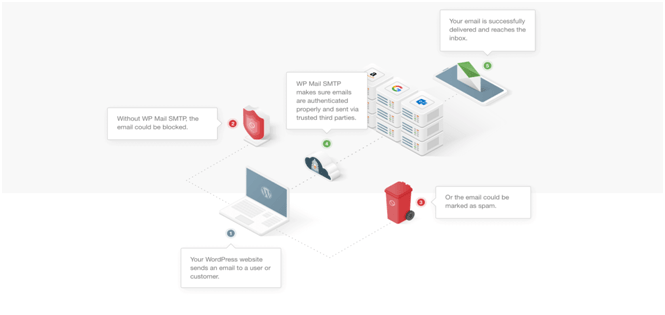 Price: It has a free version available in the WordPress plugin repository. You can get extra functionalities with its premium plans priced from $49 to $99.
Choosing the right contact form plugin for you
There are so many contact form plugins. Many of them are buggy and hard to use. You need to choose the right contact plugin form that visitors will want to fill.
For the best WordPress form that is easy to use and gorgeous, look no further than WPForms. It is the best form plugin for WordPress that you are likely to find.
It's easy to use and doesn't require any coding. Get the perfectly designed form no matter what theme you use. Use WPForms and watch your website grow.