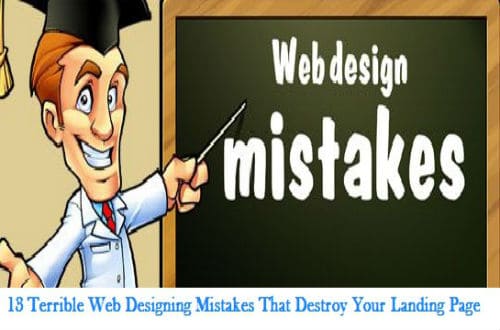 When it comes to digital marketing, there is a lot to learn. However, if you are conducting the business online, it is crucial for you to take a closer look at the landing pages of your website as you might be losing money because of them. Yes, this might be true! Face the truth – A landing page that has nothing interesting or informative in it and is good for nothing is harmful for your business. A very few number of companies actually test the landing pages for improving the website conversion rate. One of the major reasons why companies don't test their landing pages is either because their marketing department is not aware about how to set them up or because they are extremely overloaded.
Sounds familiar?
Here's a good news for you 🙂 : There is no need to get confused or frustrated anymore as there is a practical solution for this! It's just that you cannot use the phrase 'I don't know how' anymore.
This article shows you the ways in which you can avoid the harmful mistakes that many website owners make with their landing pages. This is the best way to improve your landing page experience and your website conversion rate as well. However, before we get to improving the landing pages, lets make sure that we are on the same note!
A landing page is also known as 'lead capture page' at times. This is a web page that has a particular form and exists only for capturing the visitors information through that form. This is the definition of a landing page in a nutshell. A landing page might also be a marketing tool that is designed to create a certain action or result.
In fact, the landing page is one of the most crucial components of your online marketing efforts. By designing the right landing pages on your website, you can perfectly complement your online marketing efforts for getting the right results. Since the landing pages are created with a purpose of a specific action or result, if you are able to drive a stream of incoming traffic to the targeted landing page, you will surely succeed in improving your possibilities of converting that traffic into leads.
However, the issue is that many online marketing executives are not really reaping the benefits of efficient landing pages.
Learn and recognize the critical mistakes made by many people with landing pages and get information on how to avoid them with the following strategies: You owe it to your website!
Have a look and check if you are making any of the mistakes mentioned below: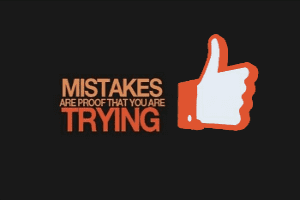 Confusing the visitor : Every landing page should have a purpose. If your landing page portrays more than on objective, many off-page links, displays too many choices or if doesn't match the traffic source; you are in a serious trouble.
Cluttered & complicated design : Efficient landing pages have only one objective – to get the visitor to a specific action. For this, every element on the landing page must be supporting this action. Anything else on the landing page might be a distraction for the visitor.
Weak copy : Only having a landing page is not sufficient for achieving the conversion rate that you want. The compelling copy acts like a 'secret ingredient' that convinces the people to take the right action. You need an impressive headline that promises something to the reader and builds an emotional connection with them. It is important for you to step in the customer's shoes and speak the customer's language.
Focusing too much on yourself, your company and your product : Nobody cares about you all they care about is how you can help them. Your website landing page should feature all the benefits for the readers / users / customers.
No prominent call to action : Can your visitors can easily identify the call to action? If your landing page is not capable of telling your visitors about what they have to do next, they won't do anything. This straightaway means that you are losing out on a lot of potential customers.
No credibility : You don't have a lot of time to grab your visitors attention, you might get 2-3 seconds. Irrespective of whether you are asking the people to provide you with their email address or if you are asking for money; the bottom line is if they don't trust you, the transaction is not going to get completed.
Not utilizing the one column format : A lot of research has been conducted that shows that the centered or the single column landing pages have the best conversion rates. This format looks cleaner, it has a lot of white space and it enhances the readability.
Disparity with the look, feel and tone of the original ad or email : Your website headline and the other landing page elements should be similar to the ad copy that drove the click. In simple words, the page should have relevance to your ad text and keywords.
Ignoring the prominent principles of landing page design : Best practices should be followed for creating an efficient landing page. These include concealing your website navigation elements, keeping your form 'above the fold' and underlining the links. A perfect landing page must consist of a headline, benefits / features, call to action and an opt-in form.
Unproductive use of images : This is where a lot of marketers fail to do the trick. They take the easy way out with clip art. At times there are uncaptioned images on the landing pages that don't have any connection with the objective of the landing page. At times, the images are also not clickable.
Not optimizing the buttons : If the buttons on the landing page don't really look like buttons or if they just say 'submit' or 'send', then you might have a problem. It's extremely important to be creative at this. A study showed that approximately 40,000 landing pages with submit buttons that said 'submit' had lower conversion rates as compared to the ones that had smart submit button text.
No reason for the visitor to take the right action : It is important to portray an ethical bribe or a sense of urgency for the user to take the right action. If your visitor is on the last part of the landing page and if there is no reason for him / her to take the right action, then it won't happen at all. Ask yourself, is your website giving a good reason to the visitors to take the right action?
No testing : It is rightly stated that there is always scope for improvement. In case of a website, you will never know about the areas that need improvement unless you test the website. You can perform split testing or AB testing in order to know about the problem areas of your landing pages.
Now that you are aware of the truth, you can imagine that the effect of the mistakes mentioned above can be devastating! When it comes to website marketing, ignorance is never the bliss!
It is important to realize that your customer / visitor deserves the best landing page experience and your website can be capable of delivering that. If you are able to improvise on the 5-15% of the average conversion rate for the landing pages, you will definitely secure a competitive edge.
If you think that online marketing works for your business, then it's time to know about a little secret – There is never a point where you know it all. You might not complete everything on your 'to do' list. However, you still have a business to be operated and you have to operate it.
Here's how:
It's time to get rid of your landing page problems once and for all!
Now that you know about the dangerous mistakes that most of the people make in case of the landing pages. Although the list of landing page mistakes mentioned above provided you with some clues about improvising on them, here are some important guidelines to achieve a perfect landing page:
Get your visitor's attention as soon as they visit the page and maintain their focus on the page and the offer that you are making. Don't use the navigation bars, visual clutter or anything else that creates a distraction. Your aim is to get the reader from having an issue to seeing your offer as the best solution. In the offer that you display, make sure that you are using powerful words that create a good impression on the visitors.
You must make the visitors feel comfortable and assertive about doing business with you. This can be done with a social proof, customer testimonials, a realistic guarantee, a good logo, displaying state licenses etc. You can also achieve this by making claims but make sure that you are realizing them. Offering an incentive for the visitors taking a particular action is also a smart way of creating a good impression.
Make use of the visual elements in order to get your visitors attention towards the call to action. You can take reference from the successful business landing pages. It is also crucial to conduct regular tests on the landing pages in order to improve the conversion rate. You will also come across easy to use tools that can be free or paid.
After all, great landing pages are made up of art, research and science!