Most of the businesses are already established over the internet while some are still under the phase of setting up their business online.
It has become quite easy to build an online presence these days because developing an e-commerce store or a basic business website is no more a tedious job. But sadly, there is all kind of partial, false or misleading information on the internet about starting a business online.
To help you with taking the right step while you begin with your online business in 2019, here are some misconceptions and the realities to make a note of.
Myths
1. A Business Plan or Strategy is Not Required
Most businesses fall because they don't have a strong business plan- as said by Investopedia. It's not essential to have a 10 pages long detailed document describing your mission statement or quarterly project's road map, however, a plan still needs to be there. Here are a few things you can consider:
Income goals for a month.
Products and services you're going to offer.
Prices for your products and services.
Processes, procedures, and timelines that need to be followed.
Monthly expenses.
Marketing initiatives and plans.
Any legal formalities, if needed.
Thus, a business plan is needed to set your goals and expected outcomes for your online business. Do ensure that there's a scope for the product you are selling and try not to over or under-value the price of your products or services.
2. Marketing Strategy is Not Needed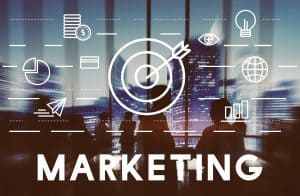 The businesses that fail to analyze their market and don't have a strong online presence are likely to collapse. If you really want the netizens to know about your brand, you need to reach them through correct mediums. Adwords, social media, video, email marketing, etc. are some of the common ways to market your products online. Prepare a plan that defines your target audience, how you'll reach them and the content that engages them.
3. It Doesn't Require a Lot of Your Time
Many of them think that only their passion and ideas are all that they need to make their business successful. But that's not true. You will need to invest a lot of your time for learning things that you might already not know. At least till the time, you don't have enough funds to hire an experienced team.
Let's consider an example. As a business owner you might be good at developing a software but at the same time, you may not have the skills to design a picture in Photoshop. In such cases, you'll need someone who has hands-on designing and takes care of all the designing requirement or you can even learn Photoshop on your own.
4. You'll Need Just a Little Investment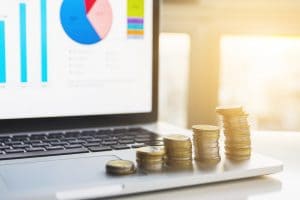 For starting an online business one of the important things are web hosting and domain. If you find a web hosting provider that offers to host at an affordable price and a website builder you can save a little. But if you want to reach a large number of audience, grab their attention and encourage them to buy from you, you'll need to invest a bit for things like:
Online marketing and advertising.
Content development, content marketing and distribution.
The cost needed for creating, developing and delivering your products or services.
Workspace, software, tools/equipments, services that you'll need.
Hiring fulltime employees or freelancers.
5. Getting started with an Online Business All by Yourself is Difficult
A lot of resources are available out there to help you get started with your business online. Web hosting platforms and website builders help you make this process of taking your business online simpler.
Some platforms like MailChimp and Hootsuite allow you to automate some of the online marketing processes like sending bulk emails and scheduling social media updates. Additionally, there is some accounting software like Wave and QuickBooks that helps with getting invoices paid, accepting payments, etc. Finding talents on the web is also not burdensome anymore. With some online platforms like Upwork, Fiverr, WorknHire you can hire freelancers to get your work done like creating your website or content creation.
All that you need to run a business is easily available on the web and with the help of appropriate tools and software, you can make your online business fruitful.
Truths
1. Data Analytics is Important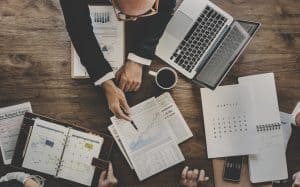 An article that was published by The Economist in 2017 mentioned that oil is no more the world's most valuable resource rather data is. Wondering what does it has to do with your business? Irrespective of the size of your business you'll need to study and gather data about users who visit your website more often, their search pattern, purchasing habits, etc. Ignoring this can lead to lagging behind among your online competitors.
Doing data analysis every now and then will help you launch an online business thats nimble and ready to adapt with all the latest marketing trends online.
2. It's Not Essential to Make Profit Immediately
Despite the fact that Amazon was founded in 1994 it didn't earn any real profit until 2003. It only made $140 million in the first few years of operation. Passion is that what matters for an online business. You'll need to hold on to your goals and continue working for reaching your target market. A high return on investment may now show up immediately, but if you are getting at least a few orders every month, you're on the right track.
3. Give Priority to Customer Service and User Experience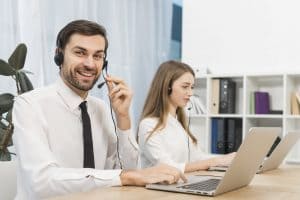 One single blunder online and your online reputation drops instantly. Social media has a great power to make or break your name in the market. A few negative reviews on social media or review sites will affect your brand in a flash.
For this, make sure you have the best team for customer service. So your customers get the best solution for their queries and problems. Responding to customer complaints and inquiries will take your brand to the next level.
Take timely feedbacks from your customers and constantly enhance your products and offerings to build a good reputation. Another important factor is that your website should be compatible with all screen sizes (mobile- responsive). Else, your visitors will leave your website even before checking out the products or services.
4. Creating Appropriate Content for Your Business is Vital
While starting your business online, it's critical to know your target audience, which platforms are they using, what they care about. For standing out from your competitors make sure you build a content that is engaging, helpful, informative and relevant to your audience along with optimizing it for search engines.
5. Security and Trust are Really Important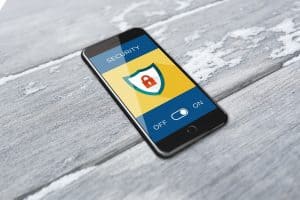 With the increasing number of data breaches and web attacks, online users don't easily trust all the businesses that are online. Give them a reason to trust your brand by installing security certificates for your website and adding a privacy policy. Security certificates are mainly important if you have an e-commerce website that requires your users to fill in their credit/ debit card/ net banking details for making a purchase. Ensure that none of your customer's data is jeopardized and do tell them how you are going to keep their data secure so they don't hesitate to buy a product or service from your website.
Are you planning to start your business online? Ensure that you keep all the above-mentioned myths and facts in mind to make your online business a successful one.