Regardless of the size of the business, branding is quite essential. If you haven't yet branded your business, then there is a void that needs to be filled right away! However, branding is not everyone's cup of tea. Several factors play a role in branding your business, such as being able to target the right audience and convey your message correctly.
Before you start working to turn your business into a brand, you first need to be aware of what exactly does branding mean. In this detailed guide, we will highlight the essence of branding and then walk you through the powerful benefits that branding brings to business owners.
What Is Branding?
Branding is a phenomenon well beyond choosing a name and creating a simple logo for your business. Branding is about instilling an image of your brand in people's minds as soon as they hear your brand name. Take the famous fast-food chain, McDonald's, as an example. No matter where you see the yellow "M" it will instantly remind you of your favorite meal there.
The same is the case with other market leaders such as Apple. Seeing Apple's logo reminds us of all of their premium designs and the quality that they are offering. Creating a perception in the minds of people is not that easy, and it's not just the logo that does that. Yes, choosing the right logo will affect your brand, but there is a whole story at the back-end.
Companies can gain a powerful reputation by instilling the right brand elements in their business. Did you know that through the right branding, you can improve the revenue of your company by 23%! If you are still not convinced over how branding can be useful for your business, then the next section can give you an insight into how branding is important for your business.
The Importance of Branding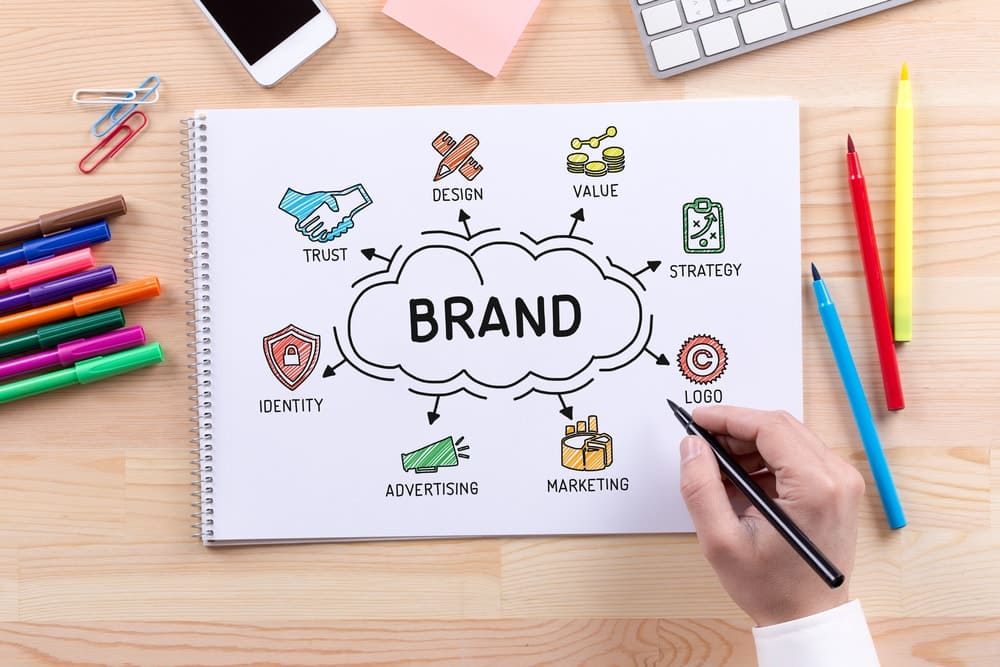 1. Gaining Customer Loyalty
Businesses that have a strong brand image are more likely to develop a customer base that is loyal to them. People are more likely to trust brands that are aligned with their values and are transparent about their goals. For example, if your brand supports eco-friendly products, then naturally, it will be able to attract a customer base that is also inclined towards the same pursuit. Ideally speaking, brands should follow the following practices to gain customer support.
Provide quality goods and services: Your product alone can play a huge role in how others perceive your brand. Positive reviews can be the motivating factors for several buyers to make that purchase on your website. On the flip side, one bad review or a 1-star rating can drop your product sales considerably!
Customer value: Social media has made everything transparent, one bad online shopping experience, and it will be on all platforms, and your brand will come under the spotlight for all the wrong reasons. Therefore, make sure that you are providing your customers with valuable experience, something which they are happy about so they recommend you to their family and friends.
Customer support: Delayed responses to your customers mean that you can end up losing them to another brand. It is essential to be vigilant at all costs when it comes to customer support. More importantly, once you have landed a customer on your chat, then it is your responsibility to satisfy them completely.
Transparency: Nobody likes to make transactions with shady businesses that are unable to share the details of their business operations. Your brand website or social media platform should show transparency in all business operations.
Related: 7 Brilliant Ways To Stay In Touch With Your Customers During The Lockdown
2. Helps Your Brand Stand Out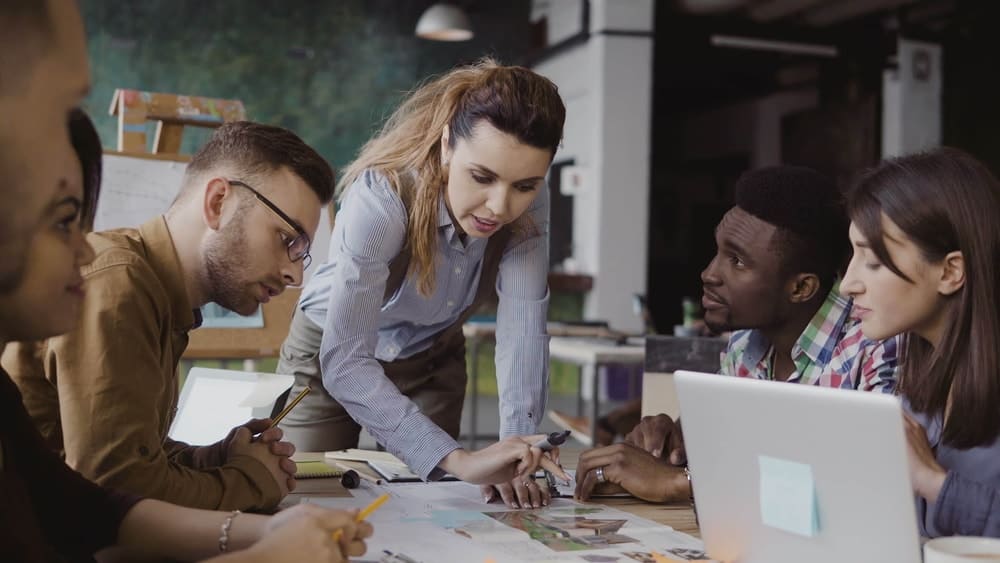 Marketing is not about blending in and being part of the bandwagon. It is about getting highlighted in the crowd.
Even if your product is not a groundbreaking invention that is bound to disrupt the market, you can still stand out among the crowd. You can easily purchase a logo online or even pick out a free one from an online website. However, it is way beyond that. There goes in a lot of time and effort to make a brand unique and noteworthy. More than anything else, there needs to be a proper brand strategy that helps you stand out among your competitors.
3. Builds A Strong Brand Identity
If you want your business to succeed, then you will need to create a strong brand identity for your business. Branding will help you establish a name for yourself in the market and act as a lead magnet. You will eventually be able to attract new clients and be able to establish your trust among the old ones as well.
Once you have started to become familiar with your target audience, then you have started to develop a brand identity for your brand. Here are a few ways of how building a strong brand identity that will help nurture your brand.
Your brand will become recognizable: Once you have built an image for yourself, people will start to recognize your brand simply by looking at the logo. They will start to visualize your products and even recommend to others when necessary.
Make your brand more trustworthy: The more people start to become familiar with your brand, the easier it will be for them to trust it. This eventually leads to more purchases, higher profitability, and increased cash flow.
Related: Learn to Build Your Personal Brand by Developing Your Personal Website
4. Improves Chances of Scalability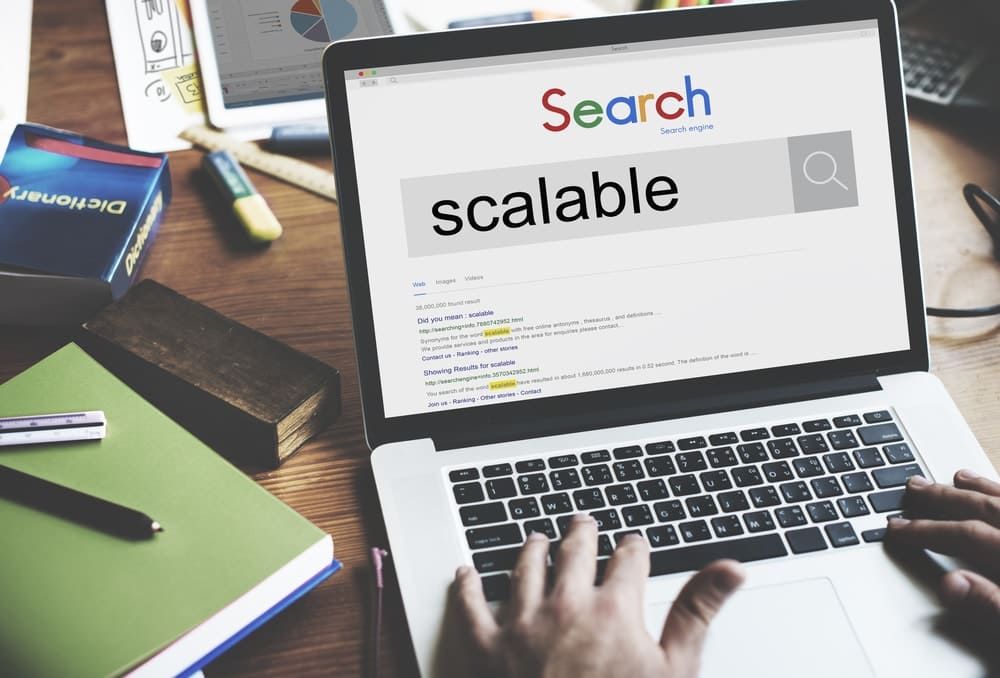 Strong branding makes it easier to add new products to your existing one. Since you already have a customer base that trusts you, therefore, they would be keen to buy new products from that brand as well. For example, let's consider Apple – Apple created a brand name for itself, and now whichever product they launch, the target audience buys it blindly.
On the other hand, if it were a non-branded generic technological company, people would think a hundred times before purchasing a new product because they won't know whether the product will work or not. The same principle is applicable for any business; if you are a carpet cleaning business with an established brand name, then it would be easier for you to sell new products such as carpet shampoos and other carpet cleaning products.
Therefore, if you have plans to expand in the future, then it is a good idea to start with a strong branding structure right from the beginning.
5. Enhances Business Value
Attracting customers is probably the most challenging part of any business. Moreover, it is even more challenging to maintain your customer base. Unfortunately, to enter the market, you might have to take whatever you are getting, and that at times is not even enough to break you even. However, if you have a strong brand identity, you have more control over the price, and you may charge a premium price. People trust a company that has a solid brand image, it makes it more authentic, and they are willing to invest without distrust.
6. Reflects Consistency
Once you have established a strong brand image, it is easier to exercise consistency on your website and social media platforms. Once people start to connect the dots and see all the elements synchronous with each other, they will be more inclined towards purchasing from your business. Here are a few ways through which you can develop brand consistency.
Develop guidelines: The first thing that you need to do is develop guidelines. These guidelines are essential to maintain the consistency of your products as well as your services. However, do make sure that the guidelines are in alignment with the brand vision and strategic goals.
Use content that reflects consistency: All the elements of your content should be in sync with each other and synchronous on all your online platforms. Did you know that majority of buyers use more than one platform when they are making a purchase? Therefore, brand messages must be consistent on all platforms.
Influencer marketing: The newest and most effective form of marketing nowadays is influencer marketing. This form of marketing has quickly gained recognition and is practiced by some of the most leading brands today to help build a strong brand. There are some dos and don'ts to influencer marketing. The first thing you need to be sure of is that the influencer is directly aligned with your brand's image. Secondly, be aware of scammers; there are a lot of influencers who pose a fake following on social media. The last thing you want to ensure is that would they be able to do justice to your brand's image or what value will they be able to provide your brand.
7. Leads to Returning Customers and Referrals
If people are happy with your services or products, there is a very high chance that they would return to you and recommend you to their friends and family as well. A lot of us ask around before we make a purchase. There are a lot of online groups nowadays that are solely created to collect genuine reviews. In fact, according to research, people are four times more likely to buy something that has been recommended by their closed ones. Moreover, a company can expect at least a 16% increase in revenue by referrals alone! These eye-opening facts should be enough for you to work on your brand image, which will eventually lead to more referrals.
8. Reduced Cost in The Long-Run
Small businesses are extremely tight on budget, and it is not easy to allocate expenses over something that is not readily showing any results. Most small businesses are hesitant to spend their money on developing a brand image and might opt to forgo it. Branding might be costly in the beginning, but if you look at it from a larger perspective, then you will see that branding is a bigger investment. Through the right branding, you can create a more loyal customer base (as mentioned above), more recognition, and, eventually, a higher ROI. A good foundation will help you go a long way.
9. Gives Clarity
With a strong brand strategy in place, business owners will have more clarity when moving forward. This will also give them more flexibility towards sorting other operational and managerial issues within the organization. Nobody likes to see companies that are going back and forth with their brand strategies. It translates into weakness, which comes across as unprofessional, and nobody wants to be involved with such an organization. As a business owner, the more clarity you have, the easier it will be to educate your employees about it. Your employees will have a shared purpose and a goal. Having a goal helps to nurture organizations and foster good relations among the internal team.
10. Helps to Attract Ideal Clients
Naturally, when all the aspects of your brand are synchronous with each other, clients will be more attracted to your brand. However, attracting people should not be the sole purpose. It is important to be able to attract clients that are relevant to your brand. People find it easier to connect with brands that share the same values as them. Therefore, staying true to your brand vision is extremely important to be able to attract the right clientele for your business.
Remember that if you deviate from the purpose of your brand, you will soon lose your client base to your competitors. This will not only help you gain more clients but will also help solidify your existing client base.
Bottom Line
If you have properly invested in creating a brand image for yourself, then it will be easier to establish yourself in the market. As we have listed above, there are multiple advantages that you can gain by building a strong brand image.
Moreover, if you plan to scale your business, then it is even more important to build a brand image for yourself. By giving your brand a solid name, you are giving your audience so much more than simply a product or a service.
Therefore, working towards a brand image should be the first of the many KPIs that you need to establish for your business. The rest will all follow through. A small investment today will give you amazing benefits in the future!