E-commerce selling has completely transformed the business model with its remarkable benefits for both sellers & buyers. The most engaging part of E-commerce is the availability of online payment. When it is about investing in this engaging business model, a payment gateway is an important thing to consider. As per reports, 70% of shoppers prefer online stores offering multiple payment modes. The payment gateway feature makes the whole checkout smooth & streamlined. But there are some key tips that need to be considered when selecting a payment gateway.
Everyone looks for security & transparency while making online payments and this is possible with the relevant payment gateways. Being an E-commerce seller, it is suggested to integrate a secure payment gateway. The payment gateway supports diverse payment modes using credit cards, debit cards, or other payment methods like e-wallets. Thus it is important to consult an experienced Payment Gateway Integrations service from a reputed development agency. It is important that the client's details remain confidential and secure. So in simple terms, it works as a mediator between the payer and payee, and its selection must be done in a smart way. In this blog, we will look at how the payment gateway works, and different gateways present, and how to select payment gateways for your E-commerce store.
What are the Payment Gateways?
A payment gateway is like a merchant, providing service to pay online, via credit card, debit card, or any other means of making payment. In this payment method, the extension or the payment gateways works as the middleman to share the funds from customers to E-commerce accounts.
How does the Payment Gateway Work?
There are multiple steps present, but all this occurs in a few seconds. Customers will love to access the website where they can freely buy a product in a secure manner. After completing their shopping, they will be directed to the checkout step for the payment process. After confirming the item, they selected, they can make payment in the desired form.
After paying, the transaction data will be forwarded to the payment gateway, which they have opted for. Using this service, the transaction will be sent back to the bank's processor.
Next, the transaction passes through the card's network, which will be sent to the bank.
Once verification is done, the transaction goes through the same path that it has taken.
Once the transaction is finished, the customer gets an alert notification. Then the data will be sent to the merchant.
How to rate a Payment Gateway for E-commerce Store?
1. Security
Running an E-commerce store, it becomes crucial to know if all the transactions are properly processed. Similarly, it's also essential for the customer to make payment in a secure transaction environment, which means security is the priority.
2. Fast and Convenient
Another important feature of the payment gateway that a customer considers while paying online is its accuracy & the convenient steps. In short, they are searching for a quick yet neat payment option.
3. Cost
It is important to analyze the operational cost of the process before investing in the payment gateway. You can also consult Magento 2 developers for the payment gateway integration work. Also, don't forget to know the charges they are asking for monthly or annual transactions.
4. Compatibility
It is crucial to check the payment gateway compatibility. If it's able to address your Magento E-commerce stores requirements and the services it is offering.
Tips & Tricks to Select Reliable Payment Gateway
#1 Easy Integration Method
Online payment gateway integration is definitely not like a walk in the park. Most payment gateways offer detailed instructions on integrating to popular E-commerce platforms including Magento. The ideal solution is to choose a payment gateway that doesn't hamper your website's UX with a sluggish payment process. Select a payment gateway that makes it easy and beneficial for your customers to make payments where they can select a payment method of their choice.
#2 Range of Engaging Features
The online payment gateway offers multiple features, depending on your business requirements. For example, if you need to reach global customers with your products and service offerings, the payment gateway should provide a global solution. It should accept different credit cards, debit cards, and currencies, based on country of origin. Payment gateways also impact E-commerce store efficiency. Be sure to select payment gateway supporting electronic invoicing, different payment types, and text/email reminders for customers, with complete backup management.
#3 Make Customers Feel Safe
Big companies have completely changed the online shopping experience and raise customer expectations from all E-commerce websites. Even running a small business, the customers will expect a high-quality website with a secure payment gateway. If you're selling online, you are directly or indirectly competing with the E-commerce giants like Amazon, & Walmart. For example, some payment gateways permit customization of the whole payment experience to reflect your brand's logo and color palette. Some customers simply switch to another website when they are redirected to a third-party website to process transactions. Make sure the payment gateway provider is certified by integrating security standards including PCI-DSS. The standard is mandated by the card brands but controlled by the Payment Card Industry Security Standards Council.
#4 Operational Cost
The pricing structure for payment gateways usually relies on the type of transactions a business conducts. Business sales, revenue consistency, transaction frequency, and the markets served are key parameters involved in payment gateways pricing. It's important to know how the business model works with the payment provider or the fee structure of the payment gateway. A few services may need setup fees, or they may ask for the transaction fees if a specific order and transaction volume aren't met.
#5 Streamlined Transactions
As per a survey conducted, over 25 percent of customers move to another website when told to create an account to complete the transaction. If your checkout technique uses a third-party shopping cart with an enrollment process built into the cart, make sure you make it an optional factor allowing for the "guest" checkout. Similarly, the payment gateway should enable the removal of unwanted form fields for a smooth checkout process. Reputed business enterprises boost conversions by up to 50%, by removing redundancies, including customers entering both billing and shipping data, even if the postal addresses are similar.
#6 Detailed Confirmation Page
It is important to have a clear knowledge of the product for the customers before making payment.
The webpage should let online buyers:
Read: A Complete Guide to Build an E-Commerce Website on Magento
Review their cart
Make them have the final decision about the quantity or remove items
Having a final price
Alert notifications when the items will be shipped
#7 Mobile Payments
Mobile payments have slowly replaced credit card buying, and even in point-of-sale environments. Payment gateway providers, with the assistance of mobile payments, help buyers to transfer money using mobile phones. Mobile payments are supported by payment gateways but are optimized for mobile gadgets including phones and tablets. The rise of digital mobile wallets include Apple Pay, Google Pay, and Samsung Pay has changed how customers pay through mobile, and payment gateways are adding support to it.
#8 24/7 Customer Support
Several payment gateways restrict their support to tickets or emails. In this scenario, users need to follow manual instructions to fix a problem. If you are comfortable in talking to a person rather than sending emails, check whether the provider offers live technical support, at least within the dedicated time period so that you can quickly address any technical problems.
#9 Recurring Billing
Recurring billing helps to set up an automatic billing cycle for the customers, making it an absolute necessity for brands with payment plans. Subscription-based services comprise of recurring payment model. In addition, non-profits have found utility in recurring billing, as this functionality boosts organizations to collect funds from continuous contributors consistently.
#10 Smooth User Experience
In this modern era, customers have the most power, in other words, they are everything. It is of great relevance to online selling businesses to have a friendly-user payment gateway, the payment details should be auto-fill to reduce your customer's checkout stress.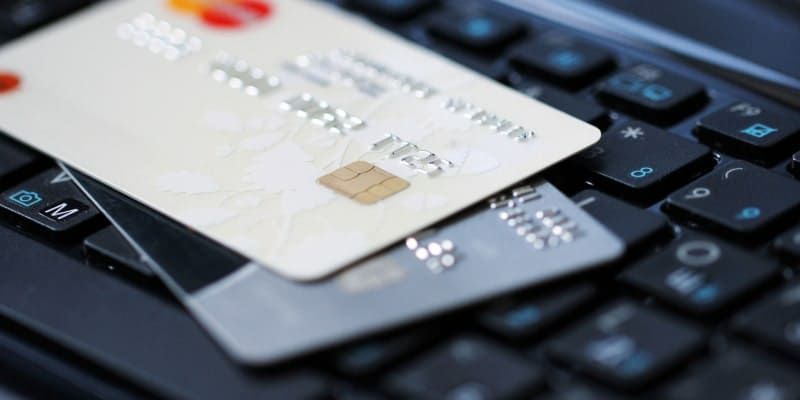 What are the top Magento Payment Gateways?
1. PayPal
PayPal is a reputed online payment gateway used across the globe by most countries. Shoppers can easily use it on any of their devices at any time. It has over 300 million users all around the globe. Its fast checkout permits customers to enjoy a streamlined checkout process.
Features:
No setup fees need to be paid.
Fast & easy for customers to use.
For every transaction, charges are made.
Helps to create and send custom-made invoices
It is available in 200 countries.
2. Authorize.net
Authorize.net is a renowned payment gateway and is serving over 500,000 merchants all across the globe.
Features:
It charges $25 as a monthly gateway fee.
Users can receive 24/7 free support.
Supports online, offline & mobile payment.
It has security tools to fight fraud.
3. Realex Payments
Realex Payments is an award-winning payment service provider. It works to double your sales with dependable payments. Payments can be accepted on your e-commerce store without any flaw. Realex payments permit payment through multiple types of credit and debit cards including Visa Debit, Visa Credit, Mastercard, American Express, iDEAL, Pay, Maestro, Giropay, Diners Club International, Sofort, as well as PayPal.
Features:
Reduction in fraud risk
Currency management
Secure store card token
One-time Payment
Enables 3D secure service
100% open source
4. Converge Elavon
Converge Elavon is a robust & secure payment gateway permitting you to accept payment on your E-commerce website. It supports all credit and debit cards including Visa, Mastercard, Discover, American Express, JCB, UnionPay, and Diners Club. It helps to grow the conversion rates by offering a smooth shopping experience for the customers.
Features:
Offers authorization transaction details
Allows multiple currencies at checkout
It costs only $10 per month.
Provides 24/7 free support
Allows order placement from website Admin
Manage transactions from website Admin
Compatible with mobile phones and tablets
Offers detailed transaction reports
5. Braintree
Braintree is a payment gateway offering tools to build a streamlined checkout method for customers on the online store. It was acquired by Paypal in the year 2013. It is used by companies including Airbnb and LivingSocial.
Features:
No monthly fees
Secure checkout for the E-commerce store
You pay 2.9% + $0.30 on every transaction made
It supports global payment methods.
6. Sage Pay
Serve more than 55,000 businesses, Sage Pay processes millions of payments on a monthly basis and is highly flexible, easily scaling to your requirements.
Features:
Fraud screening
High security
24/7 customer support
Flexible pricing plans, with the price dependent on the transactions volume
7. Stripe
Developed to make it easier for companies to perform business online, Stripe has become one of the most popular gateways thanks to its extensive set of tools offered to online merchants.
Features:
No setup or monthly fees.
Covers 135+ currencies.
Fraud and disputes handling.
Strong authorization features.
Full and partial refunds are available.
Offers local payment methods.
Accepts all major debit and credit cards.
Easy payment management.
Supports wallet payment methods.
Admin user role permission management.
So, these are some of the most popular payment gateways with remarkable features and support.
Wrapping Up
Online payment is a necessity to run a successful E-commerce selling business with streamlined checkout. The integration of a payment gateway helps to enhance the checkout work and money transferring process. E-commerce stores should integrate the Magento payment gateway extension to leverage the power of the gateway's feature list. Payment Gateway boosts sales as it helps in smooth & secure transactions. The data shared by the customers need to be secure and the gateway has proper safety parameters integrated. It is the responsibility of the store merchant to guarantee smooth integration of the gateway for advanced customer service.