You might have day-dreamed of starting your own business.
That's a good idea! And why not?
It's really amazing as you will be the boss.
No doubt your schedule would be too tight as your working hours will be more than a 9-5 job but you will really love every second of it. Won't you?
Also, once you start your own business, you won't be ever hunting for a job.
Is your heart beat increased in excitement? Want this to happen in reality?
The first step in any online business is to develop a website based on your chosen niche and then host it on the server to make it available to all. But what if you start your own web hosting business? That sounds to be a good idea! You just need to buy a reseller hosting plan, create your own hosting packages and start selling them. Click To Tweet
There will be several tips and pieces of advice about what you should and shouldn't do prior to starting your web hosting venture. So, you get stuck at whom to believe and where to start?
To clear your confusion, below is the list of factors that you should consider before starting your web hosting business:
20 Steps to Follow Before Starting Your Web Hosting Business:
1. Identify Your Business Goals
The innovative technology has eliminated almost all the barriers in any online business and so anyone can start their web hosting business. With reseller hosting it's not at all tough. While starting a business, everyone aims at earning a profit or extra income and web hosting business actually helps in that. You can completely focus on your business growth while you choose to become a reseller.
2. Find Your Target Audience
You should know your target audience prior to starting your hosting business. Since you have chosen your niche as hosting, your target audience would be all the individuals, bloggers, web developers, web designers, professionals, startups, small and medium business owners or anyone who wish to have their own website.
Deciding your target audience and how to reach them easily is a crucial factor that you must study before starting a web hosting business. This will not only help you to attract the audience but also assist in increasing the traffic of your website.
3. Analyse Your Competitors
It is always important to analyze your competitors while you are starting your hosting business. Check what they are offering in their hosting plans and then include the features that are different from them. Identify the pain-points of your target audience and then add the solutions to those in your hosting plans to make your hosting unique. Also, study the trends and promotional activities of your competitors.
4. Decide Your Brand Name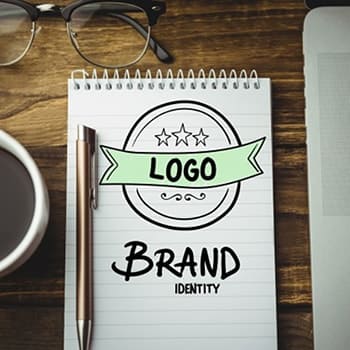 The first and foremost thing that people notice while buying anything online is the business name. So, before finalizing your brand name, a deep research is essential. You will find several companies in the market all with different names. Your brand name shouldn't be similar to any of your competitor. Remember that a brand name needs to be innovative, creative and should reflect your expertise or niche.
5. Decide the Domain Name and Build Your Website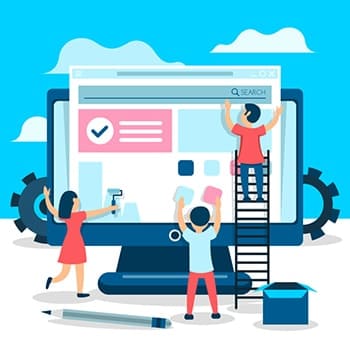 After you have decided with your business name, you can choose the same for your domain but if it isn't available select the URL that is easy to spell or relates to your web hosting business. For example, if your brand name is ABC Hosting and abchosting.com isn't available you can try something like hostingbyabc.com.
Secondly, see that your website is visually appealing as well as easy to navigate.
Related: How To Create A Website When You Are Not A Website Designer?
Reseller hosting is not only the best way for starting a web hosting business but also earning good profit. Becoming a web hosting business owner isn't a tough job as you just need to buy the reseller hosting, design your own packages and sell them. Also, since reseller hosting is a recurring business, you will continuously earn revenue by billing your clients at your own prices. But you should basically know some factors beforehand starting your web hosting business to make it a success.