Startups have to go through multiple stages since its inception, right from bootstrapped and funding to big enterprise. Hosting requirements during this journey change incredibly from small hosting to bigger cloud environments. Scaling is important and this is what MilesWeb cloud powered by Jelastic PaaS focus on. MilesWeb offers a one-stop solution for Startups which enable them to scale up and scale down easily without worrying about server infrastructure cost. MilesWeb cloud helps a Startup save a significant amount of cloud hosting bill.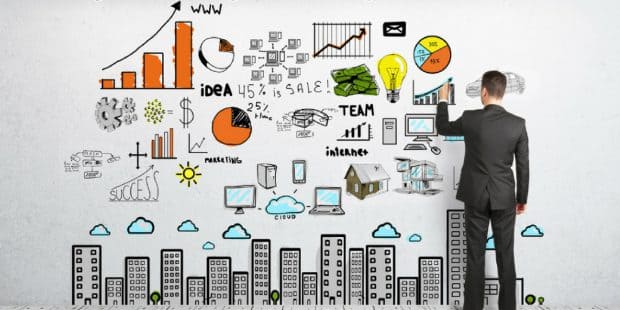 From an Idea to a Successful Startup following are the Key points a Startup should focus on:-
Focus on Innovation
To sustain in a competitive market, a Startup constantly needs to innovate its product and services by transforming new ideas into real problem-solving applications. You need to implement your idea at a faster pace than others. While other Startups are searching for a right IT team, MilesWeb cloud can help you to replace it. Rely completely on us for the cloud and IT infrastructure management. Choose the right platform for your Startup which will be successful in long run. Shorten your success journey of Startup with MilesWeb Cloud!
Focus on your Key Business
A Startup can completely bypass the administrative tasks associated with IT infrastructure management. No matter what's the size of Startup, MilesWeb's Jelastic Paas automates IT process of a Startup so that it can completely focus on its core competency. Innovation is what a startup should focus on without worrying about overheads of managing and deploying apps on the cloud.
Use of Best Technology with Maximum Uptime
MilesWeb cloud platform powered by Jelastic PaaS supports faster deployment for a wide range of programming languages such as Java, PHP, Ruby, Node.js, Python, application servers, SQL and NoSQL databases and other software stacks, as well as Docker containers.
The development team of Startup can deploy and run different applications with no code changes. The deployment can be performed effectively using GIT/SVN with automatic updates, archives (zip, war, ear) right from the dev panel or via integrated plugins like Maven, Eclipse, NetBeans, IntelliJ IDEA.
Jelastic PaaS can help Startup in achieving high availability and is capable of avoiding any unplanned outages that cause downtime. A startup can create environments with load balancing, high availability and database clustering in a click, and leave managing and configuring to MilesWeb.
Scale Up when required
The resources required to run an application online is not the same always, they might differ and in order to meet the resources requirement and to ensure cost-effectiveness, Startups need a cloud platform that is scalable and highly available.
MilesWeb cloud platform completely works at the discretion of Startups; it scales up or down whenever required without any manual intervention or downtime'. Automatic vertical and horizontal scaling is one of the unique feature offered by MilesWeb cloud.
Cost Savings
Focusing on core business and saving on IT infrastructure is the main thing that Startup should be able to achieve. MilesWeb cloud platform can help in achieving both the goals of a Startup with saving real money.
With MilesWeb Cloud, you only pay for what you use and not what is assigned to you. The other cloud providers charge you for the limits or resources that are assigned to you.
So, the question is are you really paying as per usage?
The video below will help you to catch the key points of MilesWeb cloud  pricing system flexibility and the problems it helps to solve:
Security
What happens if an application misbehaves and takes the server down? What happens if there is a hardware failure? Even worse, what happens if there is a security breach?
MilesWeb cloud platform is fully secured and understand the importance of applications that are run by Startups. Mileweb's Jelastic PaaS is completely based on container technology with which, each application and its environment is isolated from the others.
A Startup, small or big gets built-in security on our cloud platform.
Getting the Best Support
MilesWeb empowers Startups with high uptime ensured by the state-of-art data center infrastructure in Mumbai (the financial capital of India), delivering top speed along with providing industry-leading SLA. 
One more advantage we offer to Startups is round-the-clock technical support over phone, email, and chat.
Free Trial & Credits for Startups
A good news for Startups, that want to try cloud hosting service at MilesWeb for free – 30 days free trial is available with no credit card required as well as with a possibility to upgrade any time.
If you are reading this article, we are giving away Rs 10,000 in credit which can be added to your cloud account.
A startup working in the field of AI, big data, Healthcare, IOT, Retail blockchain or fintech, all are eligible for the free trial and credit
You can get in touch with our Sales Team for claiming the credit of Rs 10,000.