Web hosting has seen a whole lot of developments in the past few years. Of late, anonymous web hosting is known to have garnered widespread reach and attention amongst many globally and it has its reasons. With growing uncertainty and safety issues, many people are looking to hide their web host's IPs, domain ownership info, and other such important and relevant information about their websites. People are taking up measures to secure their privacy and safety and this is where anonymous hosting comes across as a game-changer. It is set to grow even further in the coming years. 
When it comes to choosing anonymous hosting, there are a few crucial aspects that one needs to know. Since the field is already in the budding stage, it is best to go with the help of a professional and reliable person in this regard. It is all about choosing the right hosting knowing what your limitations are and how far you are willing to give your information.
Hosting That Helps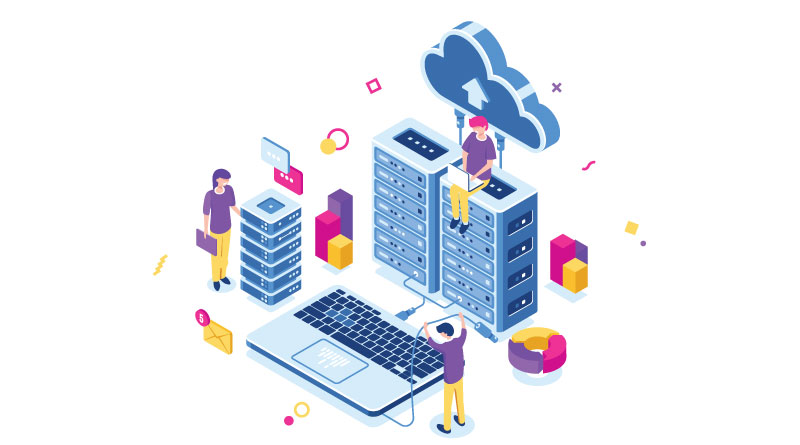 It is now possible to get all the details of hosting information in case one does some searching by choosing over a specified medium. All that one needs to do is to type the particular domain name and all the pertinent information about that domain will appear in just about a few seconds, it is that easy and simple!
Right from getting to know the hosting ownership to the date of creation of the website, all information is presented to those who search for information. By using anonymous web hosting, one can ensure that even a strong search platform is not pulling out the information about the owner and the hostname. You can choose to stay anonymous by hiding your domain ownership and hosting details to hide any sensitive information from competitors and hackers. This not just helps with building your business success but also ensures to keep it safe and secure.
Related: 5 Emerging Web Hosting Technology Trends 2021
Secure Business & Strategies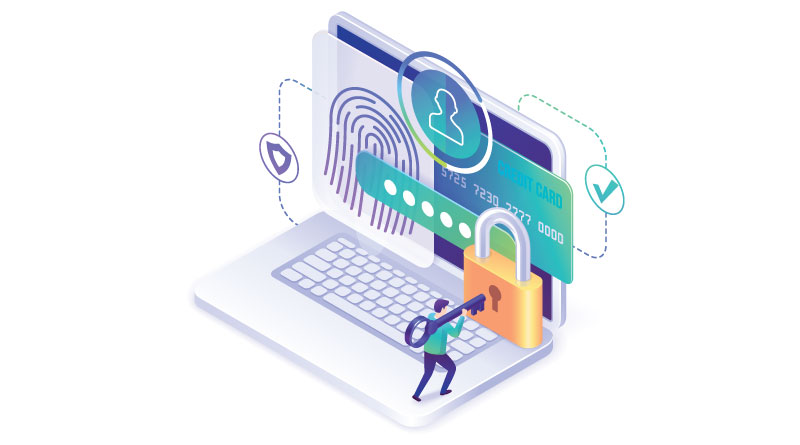 In competitive business setups, businesses are using all forms of strategies and techniques to stay ahead in the competition. Keeping identity locked is a huge benefit and support in this case. The anonymity of the hosting owner would come in handy that help to cover up the identity with ease. Many businesses and famous personalities have always wanted to go for such a system and this is why the anonymous hosting concept has witnessed huge success and is set to become further popular in the coming years as well. It is sure to provide for a new level of operation strength for your business so go for it without any sort of hesitations.
Stay Anonymous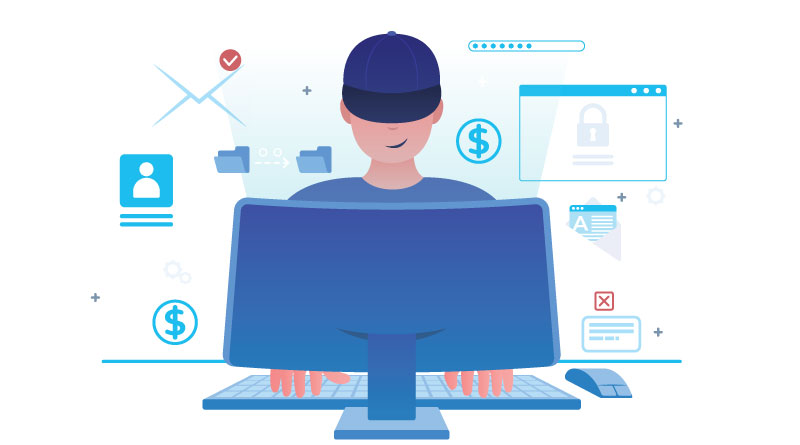 When one goes for a reputed and trusted web hosting service, it would maintain the anonymity of the owner, by all means, to encourage famous ones to pen their thoughts without having the fear of revealing their identity. Some people would like to keep it a secret as part of their business tactics and strategies from the rest. One should know that there are two types of anonymous web hosting options. One is to let your identity be known and then become anonymous and the other type is staying anonymous from the start.
It is best to go with the one that does not ask for any sort of information right from the beginning as it would greatly help you with staying anonymous without having to put in too much time and effort. In many cases, most of the offshore hosting providers are generally anonymous as well. You will be given an account with a number and that is all about it. In no case, your identity will be revealed.
Staying anonymous in the hugely vast network is the best way to stay away from hackers who could learn about specific ownership and hack into the platform with ease. It would compromise your data, information, financial position, and much more. It is best to go with an all anonymous platform as you need not have to fear the information getting leaked at some point or other.
Related: All You Need To Know About Anonymous Web Hosting
Know Your Options
There are some web hosting companies that demand to know your identity before making one anonymous and there are also hosting services that do not require your identity and you just stay anonymous right from the start. The ones that would require identity include Exabytes, Intl Alliance, and CCI Hosting. The ones that do not require identity include Zydus network, Karaboga, Ultimate anonymity, Anonymous Speech, Katz Global, and others. By no means would these companies show slack in their safety and security procedures. It puts in necessary resources and effort in keeping the hosting details and owner's name safe and secure thereby keeping everything in perfect order.
Though there are plenty of platforms out there, one must take their time in research and make an informed decision as to which provider one wants to go for. It is all about knowing what your exact needs and requirements are before coming to decide in this regard. It is best to take your time out and decide on which hosting to go right from the beginning as it would be a cost-effective method as well. It should be kept in mind that anonymous hosting services are investing a lot of money in developing their service offerings and hence you can expect to see a lot more growth and developments in the coming years.
The Growing Demand For Anonymous Hosting
There is a huge sort of demand for anonymous domain registration or that of a private domain. Since it is highly beneficial and reliable, the demand for such hosting keeps increasing day by day. It needs to be understood that even internet users are going for such anonymous options as it is convenient and safe in many ways. This comes across as a great help in avoiding phishing sites that are looking to steal personal data and information. This comes across as an ultimate solution for all those who are looking to keep the hackers and phishing sites away.
User-friendly Platform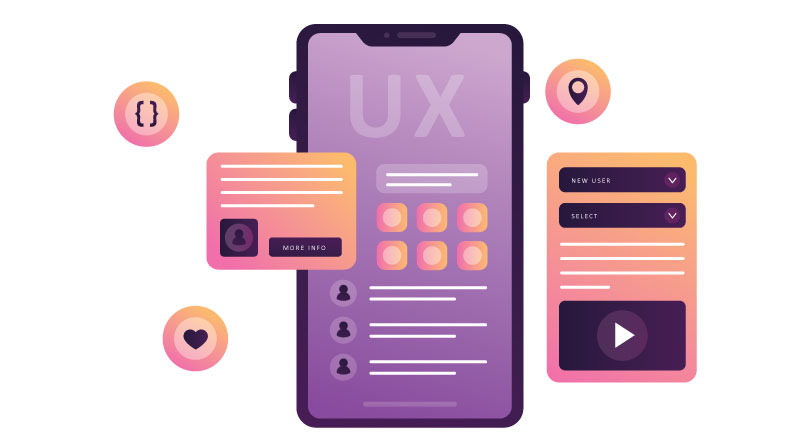 There are also many new anonymous web hosting services coming up owing to the high demand that it is seeing. Before choosing over a service provider make sure to weigh the pros and cons of these providers. Ensure that they can match up to your growing needs and requirements. The web hosting service provider should be capable to deliver high quality, trusted, and reliable. It should provide a user-friendly platform for one to check out and use without having to face any sort of problems and issues. Thorough research would enable you to make the best-informed decision as it is one of the most important steps that you will be taking to keep you and your business in a safe and secure position. There are a lot of benefits and advantages that one can gain by way of keeping the hosting and owner information hidden rather than displaying it. It is also refreshing to know that it has been made all the more easy and convenient.
Related: How Is MilesWeb Hosting?
Pricing Factor
Make sure that you also get to know your rights and advantages if you are furnishing your information to web hosting services that go on to offer you anonymity in the web hosting platform. Also, ensure to check for the cost-effectiveness of the plan that you are looking to go for as you may not want to end up spending a lot on unnecessary initiatives that do not support your cause. Different platforms come with different plans and costs so ensure to check through and pick up the plan that best meets up your needs and requirements overall. It is all about making the right web hosting choice that is manageable for you.
The Verdict
By choosing to go with this kind of managed anonymous hosting, one can bring about a completely different kind of approach and outlook for both, in the case of business or personal approach. The field is booming and is set to face a lot of growth and development in the coming years. It would be the best decision to make use of such platforms that provide you with the power of freedom in thoughts and expression without having to furnish details and information. Take complete control of who gets to see your personal information, hosting information and stay ahead in the highly competitive field. Almost all types and kinds of businesses are expected to get benefitted out of it, be it that of a small, medium, or large so check out thoroughly and go for the best managed hosting services.