"If people like you they will listen to you, but if they trust you, they'll do business with you." – 
Zig Ziglar
You don't necessarily need a website for creating a personal brand but if you have one, you can give many reasons for people to trust you. The way you think and present yourself decides the type of people you will be working with. Your brand will speak about you and your organization and its actions and values. Personal Websites are the conventional yet most convincing way to build online authority and strengthen your brand. Here are a few mandatory elements you should work on to build a strong personal brand through your website.
Get A Domain Name & Business Email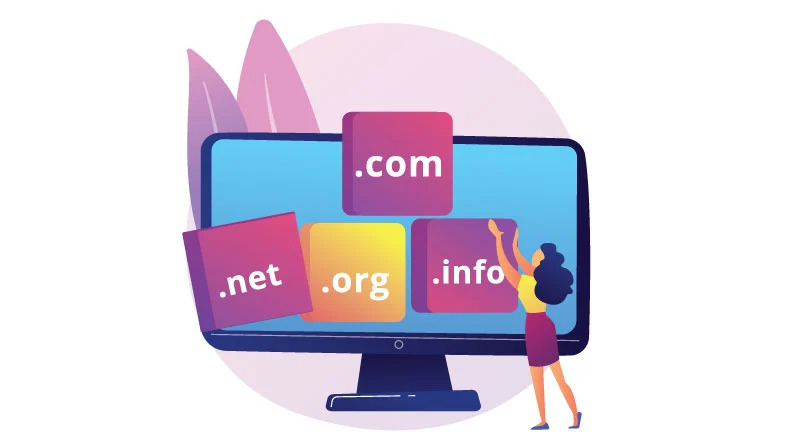 A domain name is of utmost importance to build your credibility and to distinguish you from your competitors. The right domain will help build your brand, generating a strong image for your enterprise and protecting you from being lost over the web. To do that, you have to register your website with a domain name. You'll find some important guidelines to select the perfect domain name here – Important Things To Know Before Registering A Domain Name.
In recent years, the importance of top-level domains has increased a lot the most common TLD being used is .com and some other popular TLDs are .net, .org, .info, and .co. TLDs are also meant to communicate about your website through the domain name. So, if you are trying to increase the visibility of your brand website, you must choose your TLD judiciously.
We can't think of communication without emails and having an email address matching with your website adds a more professional look to your brand. With a custom email address you can achieve goals like:
Control: Having your business email address gives you more flexibility to control your sent emails from dedicated web servers.
Professional: A personalized email address adds more value to your brand in the eyes of your prospect and future clients.
Security: Many emails you send and receive might contain classified and personal information regarding your brand and business. With your email address, they are in safe places and not ever compromised.
Importance Of An Efficient Website Builder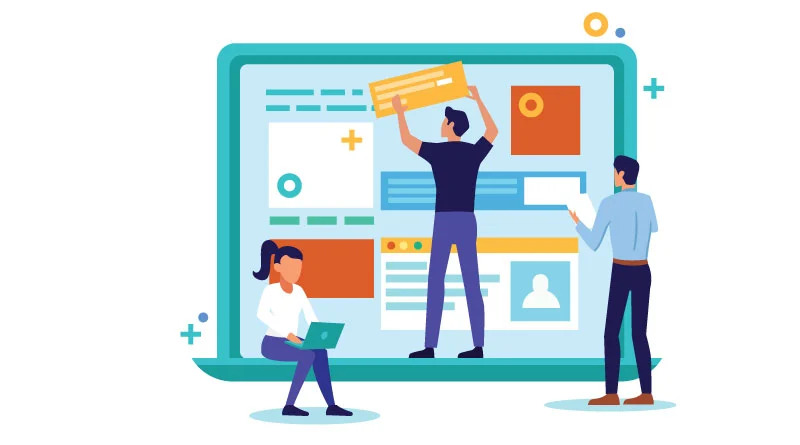 Endless coding won't make you stand out but a fast responsive website would!
It is not the best option to re-invent the wheel each time you are making a vehicle. Instead focus on its efficient engine, quick breaks, swift suspensions, and sleek design. An efficient website builder would help achieve all the desirable features in a website with less time and less effort.
Some best examples:
WordPress: WordPress is the most desired website building platform for newbies who want to build a personal brand with a personal website. This is a free and open-source website builder and is most sought after for its best features and easy-to-use tools. Hence, over 40% of websites on the web are hosted on WordPress. Whatever the kind of your website is, e-commerce or community forum or any service, WordPress makes the job easier for you with lots of free themes and amazing drag and drop page builders. It offers you powerful SEO tools to offer your site a higher ranking on search engines like Google.
Wix: Features like the drag and drop editor, many customized templates, and great tools of Wix give you the freedom to build a beginner-friendly and scalable website for personal brands. Wix is only focused to offer the best user experience with a super intuitive interface to allow you to bring changes, add or remove text, and graphical content. Skilled coders have the option to customize according to their needs through Wix code features.
MilesWeb: It is one of the most welcoming websites to ask for building your own. It is a perfect choice for those who want to make their brands popular with personal websites. This web hosting provider is packed with several best features like business tools, enough storage, 24*7 technical support, free 1-click WordPress installation, and 30 days money-back guarantee. With more than 99% uptime, MilesWeb proves to touch every mile to make your website impact mass.
There are so many other website builders available. These are just a few recommendations and suggestions you may take to start your journey with the website.
There are so many other website builders available. These are just a few recommendations and suggestions you may take to start your journey with the website.
Content That Hooks 
Make your website exclusive. Use extraordinary copy and content to retain the attention of the visitors and make them return to your site again. Lure them to subscribe to your newsletter and ask them to join your community on social media platforms. This will compel your visitors to visit your site over and over again.
Make sure to include these points and sections before your site goes live.
About you and your tagline: This is your brand introduction to the visitors. Here they come to know what kind of service or business you offer. Your serious prospect clients will visit your 'About Me' page to know more about you. A Unique Selling Proposition (USP) is very important to showcase yourself as a professional. It can be as simple as – your hosting, our responsibility! This tagline right away tells the customers that they will get any custom web hosting solution with MilesWeb.
Why you are here: Every brand tells a story that helps you to gain trust among your clients. If your visitors or customers can relate to your website, then they can easily be converted to your prospect and long-time customers.
Your expertise and experience: What do you do best? What are you good at and what are your best strengths? People like to work with people who have already brought results.
How you can help: Your expertise is the best tool to make wonders for your clients. Describe how you can help and only that feature can build a bond between your brand and your prospective clients through your website.
Your portfolio: The style of your work describes you. You can represent your brand through your portfolio on your website to increase the reach and loyalty of your prospective customers to your brand.
Client testimonial: A client testimonial is an excellent example to build the credibility of your brand and to show how you have served your past clients with your work. This is one of the best ways to show your credibility and capture the market.
How to reach you: The 'Contact Me' page makes your brand quickly accessible and reachable on your website. That page must have links to your social media accounts.
Blog section: The blog section of your website is the place to add all your content and information for your visitors. The more you add, there are more chances your website getting indexed in Google.
Related: A Marketer's Guide To Get User-Generated Content For Your Business Brand
On-Page SEO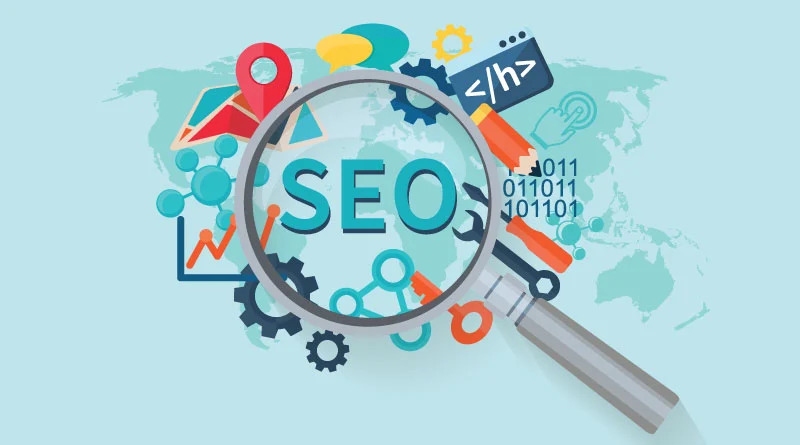 On-page SEO optimizes individual web pages to rank higher and bring genuine and relevant traffic to your website. Best quality content and HTML source codes are the two factors behind the success of on-page SEO. Few tips for a successful on-page SEO:
Publish relevant content only: Content is the king and soul of on-page SEO – no doubt. Upload the best quality and relevant content with appropriate topics and keywords only to build trust among your readers, visitors, prospect customers, and the search engines.
Update content regularly: The more useful content your visitors find on your web pages, the more they will be interested to return again and again and to know more about your brand. Creating fresh content regularly gives you more chances to talk about your brand and significantly improves your online visibility.
Keep metadata in mind: Metadata is content that is only visible to search engines. Update title metadata, keyword metadata, description metadata, tag metadata after thorough research of keywords and see the growth of your website ranking.
Consistent Posting
Showing up repeatedly will compel the algorithm to bring you in front of your target audience. So be persistent in posting content. Update about any offers to go on or solve people's problems through your blogs.
Popular topics to build the authority of your brand:
Teach them a tutorial about achieving a desirable result through your blogs.

Share your experience about some realization and connect it to your brand.

Good storytelling is the best strategy of all.

Burst some deals, offers, discounts of your service, or give your visitors a free trial at the end of your blog. Don't pitch directly.

Shout out for sharing your article over social media.
Conclusion 
The website of your brand builds your presence on the web. This step gives you more control than social media handles as you get more freedom and access on a personal website than the former. Your visitors get a strong feeling that they are at the right place when they come to your website. Following the above-mentioned steps while building your web pages add more chance to convert casual visitors to loyal customers of your brand. Creating and maintaining a website indeed needs research and planning as compared to creating a social media handle but it surely is an added advantage as people get to know about you and your services in detail on your website.