Created a terrific design, your site is running excellently and your visitors are likely to get converted? Do you want anything more?
But those soon-to-be-customers go to the payment gateway and don't find their preferred provider listed. Or maybe they get a security warning that breaks their trust on you. Or in the worse case, they change their mind and want to go back to the site for including one more item to the cart, but they find that they are lost and can't find a way to get back.
The online payment gateway is one of the most important aspects of an eCommerce website. Website owners and merchants need a platform to collect payments online from the customers in lieu of the sale or products / services through the website. Payment gateways make work easier for the website owners and for the customers as well. They enable the customers to pay easily by avoiding any unnecessary hassles. Once the customer has made a payment through a payment gateway, the online store owners can withdraw the amount either directly through their bank account or by asking for a check, this varies from company to company.
Though you aren't responsible to design them or develop the code that processes payments in the first place, but you can't just ignore saying this to your visitors. In case, you are including a payment gateway on your site then surely it is a part of your visitors' experience and needs to be looked after as you create the experience for them.
What can you do to make sure that the UX issues like those mentioned above restrict your visitors from converting? You can do just one thing, select a payment gateway provider (or providers) that will offer a reliable and secure experience.
Let's first check what is a payment gateway.
What is a Payment Gateway?
A service that processes all online payments is called a payment gateway. For this to happen, customers send their credit/debit card information at the final stage of purchase that is transmitted to the store and at last to the bank.
Additionally, you get a notification from the payment gateway about the approval of the payment. If the payment is not approved, the amount will get cancelled. Then the payment amount is deducted from the customer's account and deposited in your store account.
So, from this you can understand that the role of the payment gateway is just accepting and rejecting a transaction with your store account, prior to the amount gets deposited into your bank. In technical terms, you need to have both a merchant account and a payment gateway to accept the online payments.
In general, you can count on Payment Service Providers (PSP) for getting both. This means, what we called as the "payment gateway" until now is actually PSP.
How Does a Payment Gateway Work?
Several important operations are performed by a payment gateway, when your customer makes a payment via your WooCommerce store. At first, the payment passes through the store's server and then transfers the payment from the payment portal to the issuing bank and asks for confirmation.
Depending on the bank's response, the payment authorization request can be either accepted or rejected. This response is sent to the payment gateway via the merchant server and the server response enables the customers to proceed with the purchase. It requires about a few seconds for the task to get completed.
Usually, most of the WooCommerce stores offer the same payment solutions. But it is important to select some different options to stand unique among your competitors by offering other means of payment to your customers. So, here's a list of the best WooCommerce payment gateways for your online store.

PayUmoney offers an innovative modern payment gateway solution to online businesses by using its award-winning technology. It is a subsidiary of the company PayU India.
Features
It offers a wide range of payment options along with debit and credit cards from all card associations, 50+ net banking, UPI payment mode as a default checkout option and digital wallets.
In terms of security, it secures your account with 128 bit SSL encryption and two-factor authentication.
There is no initial setup fee.
You don't need to pay for the annual maintenance fee.
It is app-ready and supports mobile SDKs for Android and iOS platforms.
Your account gets activated instantly. It aims at offering a safe and secure environment that allows anybody to make or receive payments.
RazorPay

RazorPay is India-focused payment solution that offers an online payment process over secured and easily integrated APIs. This payment gateway allows you to collect recurring payments & share invoices etc. – all in a single platform.
Features
You get 100+ modes of payment such as Net Banking, Credit/Debit card, UPI and wallets.
It is a PCI DSS Level 1 compliant solution that removes the regulatory compliance.
With the Razorpay dashboard you get real-time data and insights.
They don't charge for the initial setup.
They also don't charge for annual maintenance.
Your account gets activated instantly.
It doesn't support multi-currency.
It takes a long time to approve international cards/payments due to bank approval. You get access to all payment modes including JioMoney, Airtel Money, Mobikwik, Ola Money, FreeCharge and PayZapp. You can fast forward your business with Razorpay.
CCAvenue

CCAvenue ranks as one of the most popular payment gateways used in India. It provides with an impressive range of payment options and processes almost all types of cards. Direct bank transfers and USD payments are supported by CCAvenue. This payment gateway is extremely reliable and it is also one of the most expensive payment gateways.
Features
There 200+ payment options that include 6 Credit Cards, 58+ Net Banking, 98+ Debit Cards, 12 Prepaid Instruments,13 ATM Cards, 14 Bank EMI.
It supports 27 major foreign currencies, like Indian Rupee, Singapore Dollar, American Dollar, Pound Sterling, Bahraini Dinar, American Dollar, UAE Dirham and many more.
It supports around 18 major Indian & international languages.
You don't have to pay any initial setup fee.
You will need to pay Rs.1200 for annual maintenance.
Mobile app integration is possible on Android, iOS, and Windows. Thus, it allows you to serve customers in some major global markets even outside India.
EBS
The services offered by EBS are closer to the standards of CCAvenue. It is the foremost secured online service suppliers globally and the first Indian online payment service provider to attain the PCI DSS 3.0 standards of compliance. EBS is equally reliable and provides with cheaper plans as compared to the other payment gateway services. In case you don't like any of the standard plans provided by EBS, you can choose from one of the custom plans.
Furthermore, it is certified by security and process adherence followed and audited by ISO 27001- 2013 standard.
Features
It offers over 100 payment options that comprise of 6 Credit Cards, 50+ Net Banking, 73 Debit Cards, 13 ATM Cards, 8 Prepaid Instruments, 8+ Bank EMI.
It is the highly secure portal.
They don't charge anything for initial setup.
They charge Rs.1200 for annual maintenance (1st year waived off).
They support 11 major foreign currencies.
They support 7 different Indian languages (including English).
The payment gateway can be easily integrated. If you want mobile app integration, you need to request them.
It takes 24 hours for activating your account. Its UI is decent and offers variety of payment processing choices.
Transecute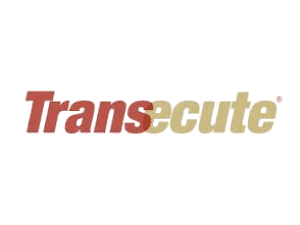 Transecute has gained popularity because of the features and services offered. It is run by Transecute Solutions Pvt Ltd in Mumbai. It is best for both small as well as big businesses which means the size of the businesses doesn't matter.
Features
They don't charge any fee for set up or withdrawal and this is what makes them the best.
The rate for one transaction is 5% and support for MasterCard and VISA cards is provided.
The application is processed within 7 days and one can withdraw on a weekly basis. In case if the transaction is reversed, Transecute refunds the commission charged.
They offer a Fraud Detection and Risk Mitigation feature that minimizes losses due to online fraud.
In terms of security, they offer physical and datacenter security, Firewall and Intrusion Detection Systems at the OS and Application layer, OS and Application security, Database security, and finally Transaction security.
With the Merchant interface, you can manage your security, branding and fraud detection parameters and settings.
DirectPay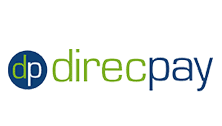 DirectPay is introduced by the Times Group and it is known for its fast and reliable services. This gateway offers various plans on the basis of the amount one is willing to pay for setup and the kind of online store one has to setup.
Features
It supports international payment and credit card with an additional refundable security deposit of Rs 30000.
It allows multi-currency and US$ is supported for merchants with International Payment Gateway activation.
They don't charge for withdrawal.
It takes transaction days plus days for settlement.
They don't offer customer support over weekends. However, you can connect easily with support team during weekdays.
If you want to open a new merchant account, you need to provide business registration documents.
It requires around 5 to 7 days to start the transaction.
It supports eCommerce CMS systems such as nopCommerce, OpenCart, Prestashop, OSCommerce, WordPress, Joomla, WHMCS, CubeCart and CS-Cart.
It supports the mobile app integration on Android and iOS.
PayPal

As we as know, PayPal is one of the most popular online payment gateways. However, it is only suitable for a merchant who deals with international clients. This payment gateway is not suitable for the Indian customers as it does not deal in the Indian currency and therefore for using PayPal in India, one has to pay additional currency conversion charges along with the taxes per conversion.
Features
You can use the payment methods such as MasterCard, VISA, American Express, Discover, JCB & Diner's.
It offers support to multi-currency. Since PayPal does not recognize Indian currency- Rupee, it only accepts international payments by setting its basic currency as US dollars or other.
There is no initial setup fee.
You also don't need to pay annual maintenance fee.
It offers encrypted and safe PCI-DSS compliant payments.
It offers easy web integrations and mobile app integration. In India, users use PayPal to receive payments from foreign customers only. This is because due to banking regulations an Indian company cannot accept Indian credit cards via PayPal.
ICICI Payseal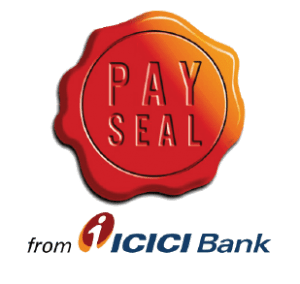 This is the venture of ICICI bank and the ICICI Payseal offers a complete technology and banking solution for your eCommerce online payment needs. It is flexible and can be customized and integrated to your platform. You get a real-time payment gateway on a reliable internet payment system.
Features
The integration fee is Rs.50,000 plus the service tax (non refundable) for a single Merchant ID.
If you need an additional MID, you will need to pay Rs.10,000.
For VISA/Master Card transaction, they charge an IMS fee as 3.00% per transaction + service tax and international card transactions 4.00% + service tax as applicable.
The rental cost is Rs.12,000 per annum where the transaction value is lower than Rs.36 Lacs per year.
Their per transaction charge is very less. The only thing is that this gateway needs is Java technology for integrating it and at times a long time-frame is required in order to set the deal.
HDFC Payment Gateway

As the name suggests, this service is provided by HDFC bank. This payment gateway is specially built for large businesses. The services provided by this payment gateway are reliable and the application is processed within approximately 3 weeks.
Features
They offer instant settlement.
The payment is accepted in 15 international currencies.
Major shopping carts are supported by it. Payment via MasterCard or VISA Credit card and Debit cards as well as Net Banking is also supported by it.
You need to pay a setup cost of INR 20,000 + service tax (this is a one-time and non-refundable amount).
The transaction cost for credit or debit card varies between 3%-10% plus service tax.
They charge Rs. 10,000 every year for annual maintenance.
There is no minimum annual business requirement.
Payment gets credited only to the current account of HDFC and it takes transaction date and one day.
They offer multi-currency support for 16 countries.
They don't charge for withdrawal.
They offer excellent customer support.
You need to give the bank account details for documentation.
It takes good amount of time to initiate the transaction. Their verification and audit process take long time as compared to other gateways. Hence, they issue everything only when they feel that it is good to go.
Major eCommerce systems like OpenCart, CS-Cart, PrestaShop, WordPress etc. are supported by it.
HDFC is now available on Android, iOS, and Windows.
IndiaPay

Last but not the least, IndiaPay is a broad, end-to-end, modular solution that offers several key features, including immediate paper check truncation with straight-through processing from merchant account's counter top.
Features
The option of collecting payments from international clients is also provided.
Moreover, they offer a comprehensive API along with fraud and risk management services.
They accept all the major Credit/Debit/Cash cards such as VISA, MasterCard, American Express, Diners Club and JCB.
They have installed SSL which ensures 100% online purchasing security to the customers.
Businesses receive the personal attention and responsiveness required for succeeding online.
Their check truncation program helps in making the complete payment collection by check process quick, efficient and fraud safe.
They also offer world-class customer support.
Bonus
Instamojo

Instamojo is one of the best payment gateways in India that powers more than over 2,20,000 small businesses in India. It is one of the largest multi payments gateways in India. One of the biggest advantages of this payment gateway is that it just takes 2 mins to set up and it's free for you.
Features
It doesn't support international payment and credit card.
It supports only India currency (INR) and not the multi-currency.
They don't charge anything for withdrawal.
It takes 3 days for the settlement in your connected bank account.
As per their IVR system, they are closed over weekends and available on weekdays.
You can view the documentation list after signing up with them.
You can start receiving payment just by signing up with your email. Payments can be collected using links via Facebook, Instagram, Whatsapp, Email and SMS
It supports all major eCommerce platforms such as Magento, Prestashop, Opencart etc.
There is an on-demand payment app for Android phones for collecting and tracking payments.
Along with having an efficient payment gateway, it is also important to support your website with the best web hosting platform. Consider MilesWeb eCommerce hosting for ensuring smooth functioning of your online store website.