The Christmas countdown has already started and we have entered the last month of the year. It's time to start thinking about snowflakes, bells, good food, and gifts from Santa. Christmas is the biggest festive season, so, let's welcome it into your online business, blog or website. Check below 15 WordPress plugins that will help you to prepare your website for the Christmas mood.
This plugin will display a cute Santa counting down for Christmas and will be placed in your sidebar. The days remaining for Christmas will be displayed on the beard of the Santa. On Christmas Day, Santa greets "Merry Christmas" to your visitors. It is a mobile-friendly plugin and gets updated automatically each year and starts the countdown over again from the day after Christmas.

Add some music to your website for Christmas jingles.
Christmas Music plugin helps you to give the feel of Christmas to your website with adaptable settings. Simply activate it for the entire website or single posts/pages, and then it will play soft Jingle bell music for your guests. It has a pause and a play button at the right base corner for the users to disable or re-enable it.

Decorate your website with Christmas elements.
Christmas Panda allows you to decorate your WordPress website with Santa, Christmas trees, snowfall, or only display a pop-up for your visitors to remember that it is Christmas. It allows you to manage decorations, enable/disable snowfall, and manage popups.

With Xmas Lights plugin you can include a string of excellent animated Christmas Lights that not only welcome your guests but also warm their hearts. Simply install and start the plugin to get an awesome festive touch to your website.

This plugin is light weighted which means it will not affect your site speed. You can add a simple string of colorful Christmas lights to your site to welcome your visitors this holiday season. It will give a Christmas look to your visitors. It still works just fine with an updated WordPress version and any theme. The plugin admin area is very easy to manage. The setup is very fast and easy.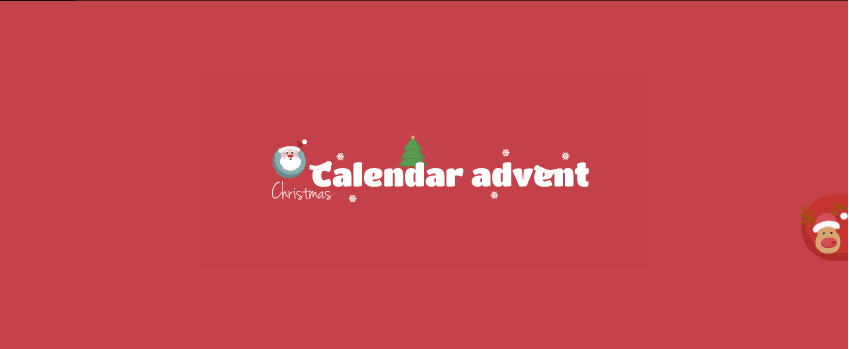 This plugin offers a calendar that enables users to open a new Xmas gift you decide each day. It can help to engage your visitors and encourage them to visit your website every day until Christmas. It is supportive on mobile. You get plenty of options to customize.
This plugin will help you to show a pleasant and sentimental snowstorm on your WordPress website for an outstanding presentation. It accompanies various design settings that you can change according to your needs. You can alter the snow shading, amount of snowfall, animated interval, enable/ disable melt and twinkle impacts. It also supports an additional feature that helps to set regardless of whether the snow ought to stick at the base of the window.
Spread the magic of Christmas on your website with this MMX plugin.
Give a delightful experience to the users by displaying Animated Wonder of Christmas, Hanging and Bunting, Snow, Snowman, Christmas tree and of course Santa Claus.

Let your users experience the joy of Christmas with this plugin.
The plugin displays greetings and messages to your visitors. You get several options to customize so that your users feel warm and cozy by the Christmas tree on the nights of winter. Additionally, you get promotions to store products, coupons with woo-commerce so that your visitors can unwrap the gifts, ecards, presents and messages. You also get options to personalize it.

Let the snowfall on your website offer a holiday experience to your visitors.
Give your WordPress website the look of the Christmas season with a beautiful snowfall effect to your website's pages. It enables a pleasant background and live snow to your website. You can customize the color, number of snowflakes, size, rotation and wind direction. It is mobile responsive.

Make your website more engaging by displaying facts about Christmas.
This plugin assists you to display all random Christmas Facts into your sidebar. It easily gets installed into your website sidebar widget without the CSS formatting that blends with your website perfectly.

Style your contact form with Christmas decorations.
Contact Form 7 Style is an add-on plugin that you can install easily to your WordPress blog. Support custom styling that can be effectively overseen by means of administrator dashboard. Additionally has predefined formats like Simple Pattern, Valentine's Day, Christmas that can be activated on your Contact Form 7.

Give Christmas mood to your website with Christmasify.
This plugin comes with plenty of features including Santa, snow, music, traditional image decorations, and elegant Christmas fonts for your WordPress website. It allows you to manage Santa to let him fly over your pages. Also, you can change every module and is easily accessible. It works well on mobile. Though simple, but gives your website a festive look.
Want to get more sales, leads, and referrals this holiday season?
This plugin allows you to launch scratch card giveaways for the festive season within a few minutes. This helps your business to get more sales and leads boosting your business growth.
Simply select a design from the vast festival library of festivals that includes Halloween, Diwali, Black Friday, Cyber Monday, Thanksgiving, Christmas, Valentine's Day, Easter and more to design your scratch card.

Do you want to make your customers feel special? Woocommerce Gift Wrapper allows you to offer your customer gift-wrapping or similar bonus on every order in the WooCommerce cart.
You can create a simple gift wrap option form on the cart and/or checkout page, or offer from robust gift wrapping options. It allows you to set individual prices, images, and descriptions for wrapping types.
Looking for WordPress Web Hosting India? Look no further than MilesWeb Hosting!!