Live chat is one of the most important communication channels that makes communication with potential customers easy. Out of 100%, 99% eCommerce website owners adds live chat support to their website for easy communication. Customer support is crucial to increase conversion rate and confidence during the shopping experience. Live chat can be helpful in many ways like it can save time and money, increase goodwill and sales, help in making the communication with customers easy,  fixing issues or errors and much more.
There are  plenty of live chat plugins available for WordPress and it is better to check and test them before making any decision. Each one of these plugins comes along with attractive features and are simply great in its own way. Here are the Top 20 WordPress plugins that you can consider for your website which can help you to serve your customers in a better way.
1) WordPress Live Chat with Web & Window Clients:
The ClientEngage Live Chat is a fully featured real-time chat plugin that can be used for WordPress website and provides extra beneficial features to Windows OS users.
Features:
1) Multilingual Interface
2) Easy customization
3) Plenty of options for Colour Schemes
4) Adaptable templates
5) Easy integration and use
Get This Plugin Here | Get Hosting
2) Simple Simon Live Chat WordPress Plugin: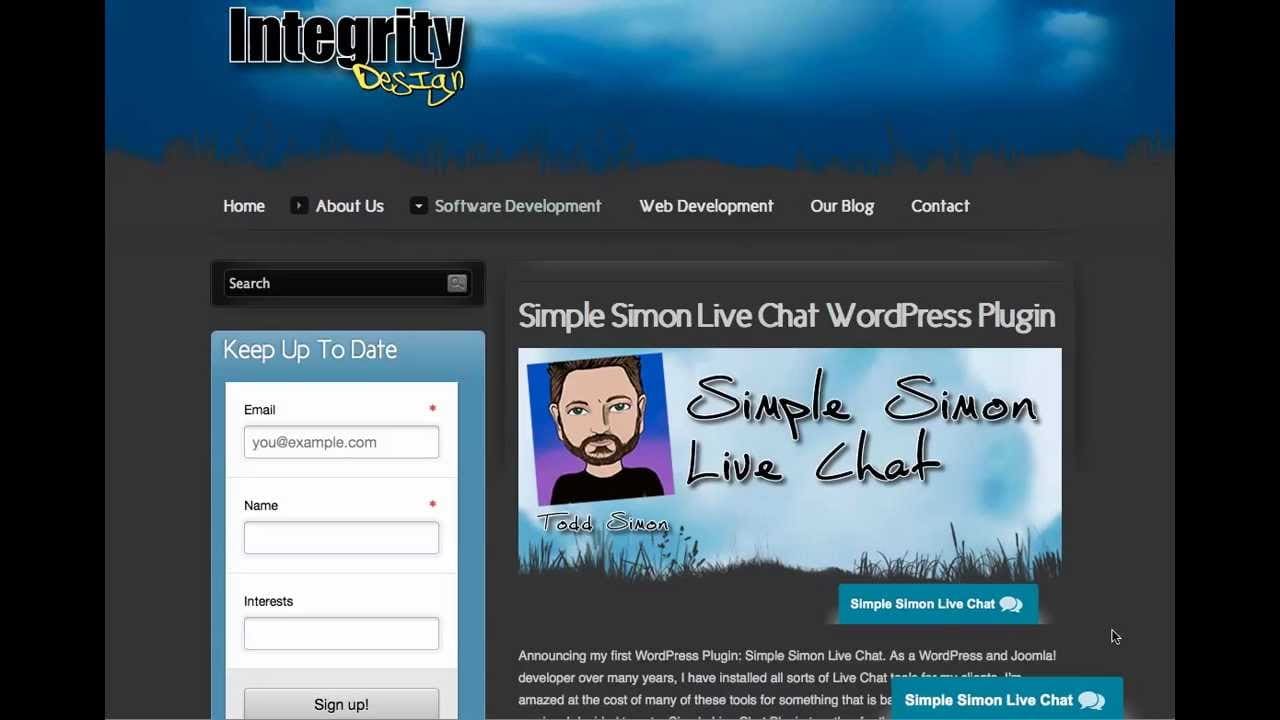 If you have an online business or an opencart website, then make the communication with your customers easy by using Simple Simon Live Chat WordPress Plugin. It is easy to use, easy to configure and easy to set-up and you can view the conversion rate too.
Features:
1) Chat with multiple users easily
2) Easy to engage with blog readers to build a relationship
3) Ability to chat with consumers who initiate a chat for buying a product or a service
4) Ability to set online or offline chat
5) Easy to change the  name and color of chat skin
Get This Plugin Here | Get Hosting
3) Rumbletalk:
A stylish and premium class plugin trusted by 528,000 users and designed for Online group chat and private chat rooms suitable for communities and live events.
Features:
1) Hosted group chat room on RumbleTalk servers.
2) Integrated social sharing
3) The admin has several tools to effectively moderate group chats
4)  Ability to look for user profile who has logged through social networking websites
5) Library of themes in admin panel
Get This Plugin Here | Get Hosting
4) Facebook Live Chat for WordPress: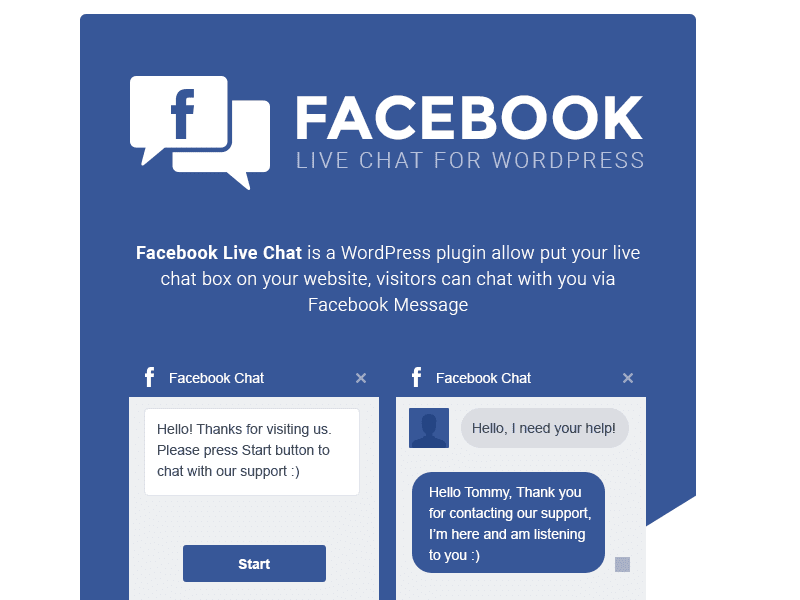 If you are willing to use the Facebook Chat box, then Facebook Live Chat is the perfect solution for your website. With this plugin, users can chat with you via Facebook Messenger and it is one of the simplest ways to connect with new users.
Features:
1) Unlimited bandwidth
2) Ability to chat with multiple users at the same time
3) Ability to increase your Fan page likes
4) Unlimited chat history
Get This Plugin Here | Get Hosting
5) Chatnox Live Chat Plugin: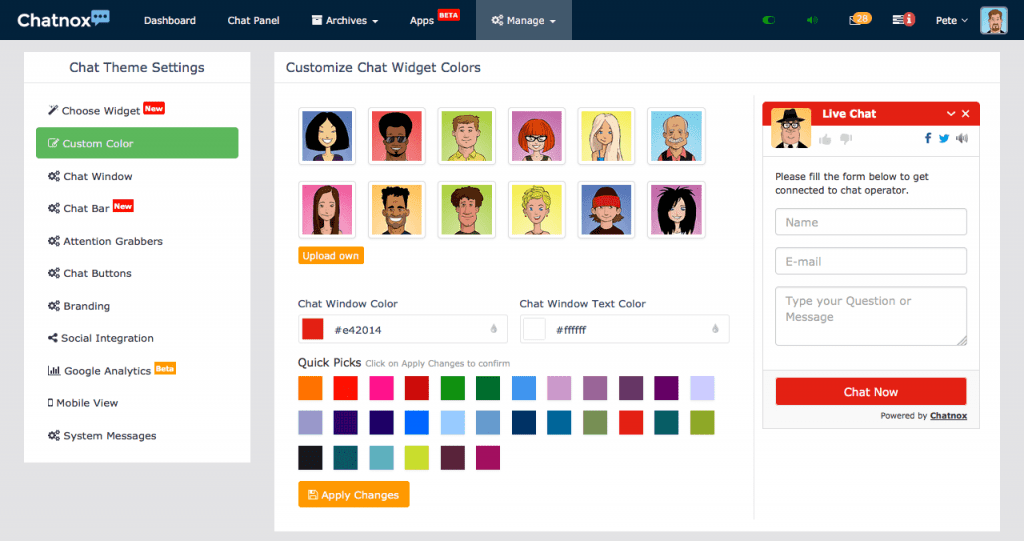 With a 15,000+ trusted users and 4.4/5 rating, Chatnox Live Chat is a popular plugin that has a beautiful live chat widget.It also helps to engage with visitors and increase the sales.
Features:
1) Real time visitor tracking feature shows you the list of visitors
2) Proactive live chat allows you to automatically push targeted message to website visitors
3) Ability to take chats on mobile with IM integration with trillion app on both iOS and Android
4) Offline live chat messaging
5) Ability to login with a social networking account to initiate a live chat
Get This Plugin Here | Get Hosting
6) Pure Chat- Live Chat Plugin:

If you are looking for more lead generation, then you should opt for Pure Chat- Live Chat Plugin. Trusted by 73,653 users and 4/5 rating, it is one of the leading live chat software that allows businesses to communicate with their consumers. Its website visitor tracking feature allows you to see the details about your active visitors and helps you to analyze the conversion rate.
Features:
1) Easy to install
2) Mobile chat supportable
3) Multiple chats support
4) Ability to track performance for every interaction
5) Easy customization for any language
Get This Plugin Here | Get Hosting
7) ActiveHelper:
A strong live chat software plugin that gives you authority to communicate with your website visitors, monitor traffic and analyze visitors behavior. From your main WordPress CMS installation, you can manage the chat on other WordPress websites, shopping carts or different CMS. This live chat plugin is the most scalable and adaptable Live Chat for WordPress websites.
Features:
1) Live chat customization
2) Easy to set-up
3) Support proactive chat message
4) Supports 29 Multi-language support
5) Highly customizable
Get This Plugin Here | Get Hosting
8) In Chat – WordPress Plugin for users to Chat: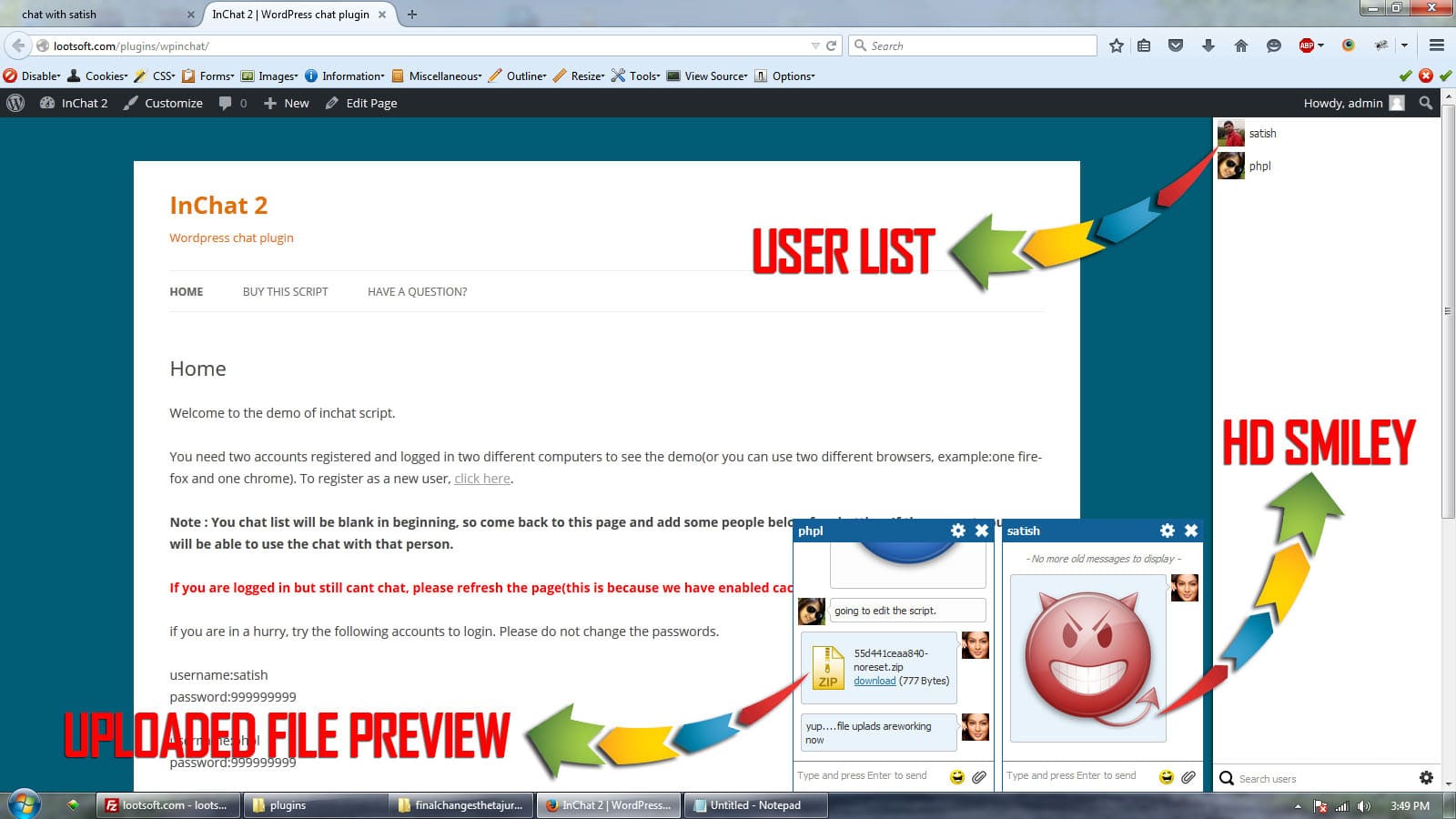 A WordPress plugin that helps your website's registered users to chat with each other. It comes with countless unique features, which are described below. It has got a similar look like facebook chat app and also supports HD emotions, file attachments, custom contact list creation method by sending chat requests (like friend requests on facebook).
Features:
1) Support HD smiley packs
2) The admin has the option to choose whether the chat list will have all users to chat or custom contacts
3) Ability to upload files during chat
4) Chat history remains for a long time
5) UI (User Interface) is rewritten
Get This Plugin Here | Get Hosting
9) CustomeriCare live chat:

A Plugin that is crafted for small businesses, helping them to expand their online sales. CustomerIcare is one of the best alternatives that is suitable for small businesses to chat with website visitors in order to increase interaction. You can opt for a free trial of Pro Plan and get Unlimited Chats, Auto Messages, Advanced Analytics, and more.
Features:
1) Ability to see people browsing your website
2) Ability to choose language during chatting
3) Automatically send chat request to your engaged visitors
4) Able to track chat conversation
5) Export chats and user data into CSV files
Get This Plugin Here | Get Hosting
10) Casengo Live Chat Support: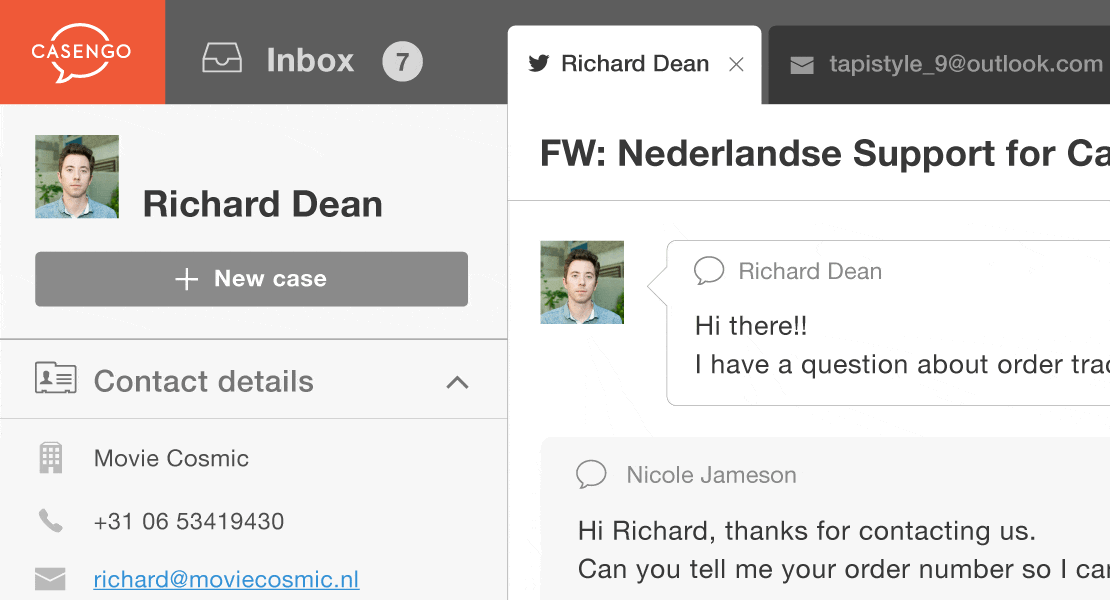 Casengo Live Chat Support permits you to add a live chat to your website effectively. With Casengo Live Chat Support, you can deal with inquiries by means of live chat, send an email directly from your website. Casengo Live Chat Support helps you to react quickly to the questions in short span of time and to enhance user experience with an interesting combination of the live chat and email.
Features:
1) It supports WhatsApp as a customer service channel
2) Helps in adding short time users for flexible support
3) Ability to manage multiple websites
4) Support live chat customization
5) Hybrid messaging
Get This Plugin Here | Get Hosting
11) Zendesk Chat: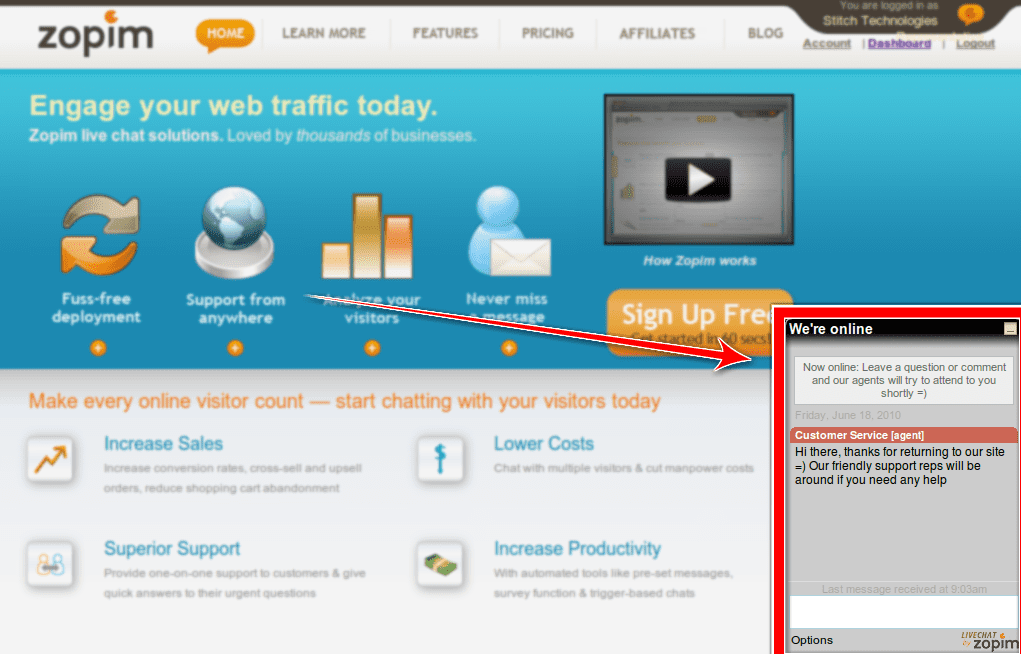 With 545,136 downloads and 4.6/5 ratings, Zopim chat is best to communicate with potential clients online empowering you to develop a connection and increase revenue.The Zopim live chat application will help you to answer your client's inquiries progressively and add simplicity to the communication.
Features:
1) Available in 40 languages
2) A simple and highly customizable chat widget to complement your website and chats
3) Analytics dashboard helps you to monitor visitor flow, usage patterns, and customer queries
4) The user can chat with you from any device using a mobile optimized chat widget
Get This Plugin Here | Get Hosting
12) Comm100 live chat: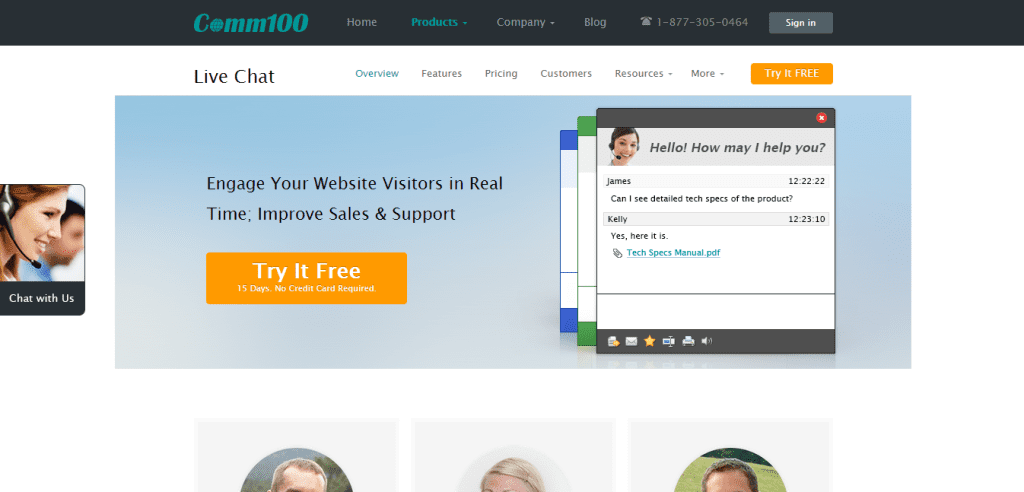 Yet another live chat plugin available at a premium value, which can be the best choice if you have to give support to a lot of users at one time. It can be integrated into any WordPress website effortlessly and the set-up procedure is also simple. If you want to try Comm100 Live Chat, you can opt for 15 days free trial.
Features:
1) Ability to customized your live chat
2) Set-up a live chat survey to monitor your visitor information and comments
3) Evaluate customer service and performance by live chat reports
4) Collaborate with other operators this helps to improve chat efficiency
5) Auto chats distribution
Get This Plugin Here | Get Hosting
13) SnapEngage:

This module set is specially designed for medium and large-scale business owners. It is affordable to purchase and its basic plan will cost you $60 (permitting most extreme four operators). It accompanies end number of tools that can help you to set-up a live chat alternative on your WordPress website effectively. It supports client-end and operator-end programming that is synchronized completely delivering what you anticipate from it.
Features:
1) Advanced chat portal
2) Offer complete customization for chat box and buttons
3) Offer reporting tools that need to monitor and optimize engagement efforts
4) Keep safe chat data
5) Social engagement
Get This Plugin Here | Get Hosting
14) LiveSupporti:

An effectively incorporate free live chat support for your website. This plugin empowers you to chat with your potential clients and give them an outstanding support . Attempt free plan with an unlimited chats, unlimited websites, more than 100 chat sessions for each month, chat history and SSL encryption. You can check chat history for analyzing your administration and enhancing it on a long run.
Features:
1) Desktop notification
2) Support social logins
3) Draggable and Embedded chat box
4) Geolocation
5) Responsive design
Get This Plugin Here | Get Hosting
15) nChat: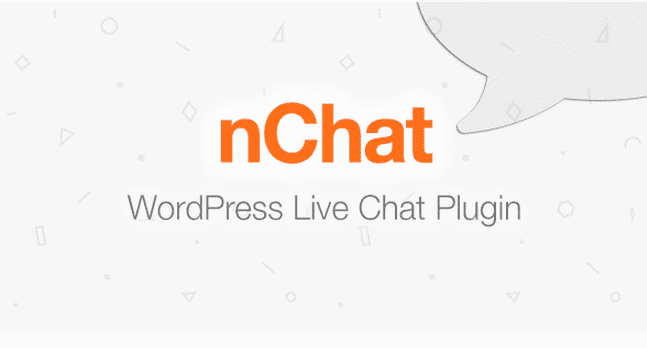 nChat is a one-time payable module for your website. With the assistance of nChat, you can get to a completely functional WordPress live chat module. You can have full control over the process of chat and it supports an interesting feature like email transcripts, "See who is writing" and considerably more.
Features:
1) Clean interface
2) Plenty of themes option
3) Ability to send chat transcript to users
4) Get email notification about customer query when operator is offline
5) Support auto chat initiated
Get This Plugin Here | Get Hosting
16) Leap- WordPress Live Chat Plugin: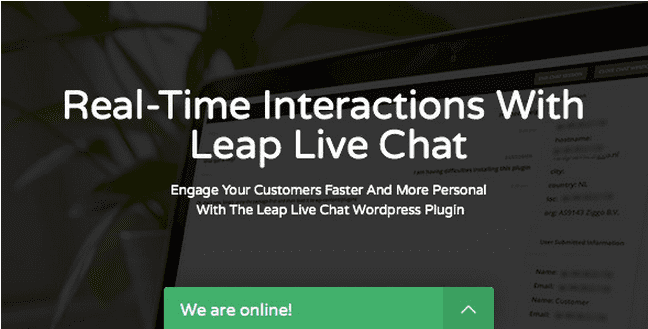 This module is one of the most comprehensive and advanced modules available in the marketplace. It recommends tons of customization options, interface plan, Chat history and archives, custom sound inputs, numerous operations, notifications, garbage collection and much more. It also provides both offline and online mode for effective communication. With this plugin, you can increase your income by supporting the clients at the right time.
Features:
1) Ability to delete analytics and transcript
2) Ability to set notification whenever new user arrives
3) Fixed firefox bug for notification
4) Mobile friendly
Get This Plugin Here | Get Hosting
17) Chat X: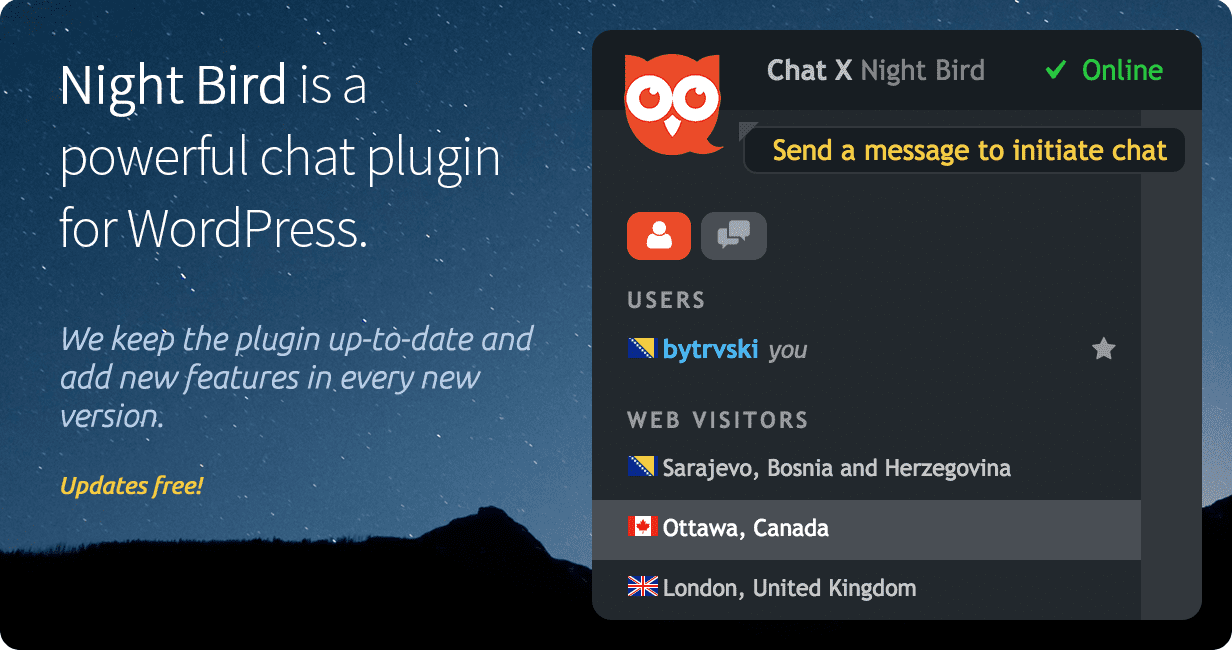 Different organizations have different requirements. Some might use the live chat for dealing purpose and others may use for Support. It is one of the most interesting modules that is available on CodeCanyons. The advantage of this module is the dashboard wherein you can create forms very effectively and efficiently. For consistent users, this plugin is the best choice as it recommends a well-equipped arrangement with support.
Features:
1) One time payment (1 license = 1 website)
2) Clean and fast, fully customizable.
3) Visitors can fill out contact form when operators are offline
4) Ability to set email notification when a new user is online
5) Support 100 users chat at one time.
Get This Plugin Here | Get Hosting
18) WP Flat Visual Chat- Live Chat & remote View for WordPress: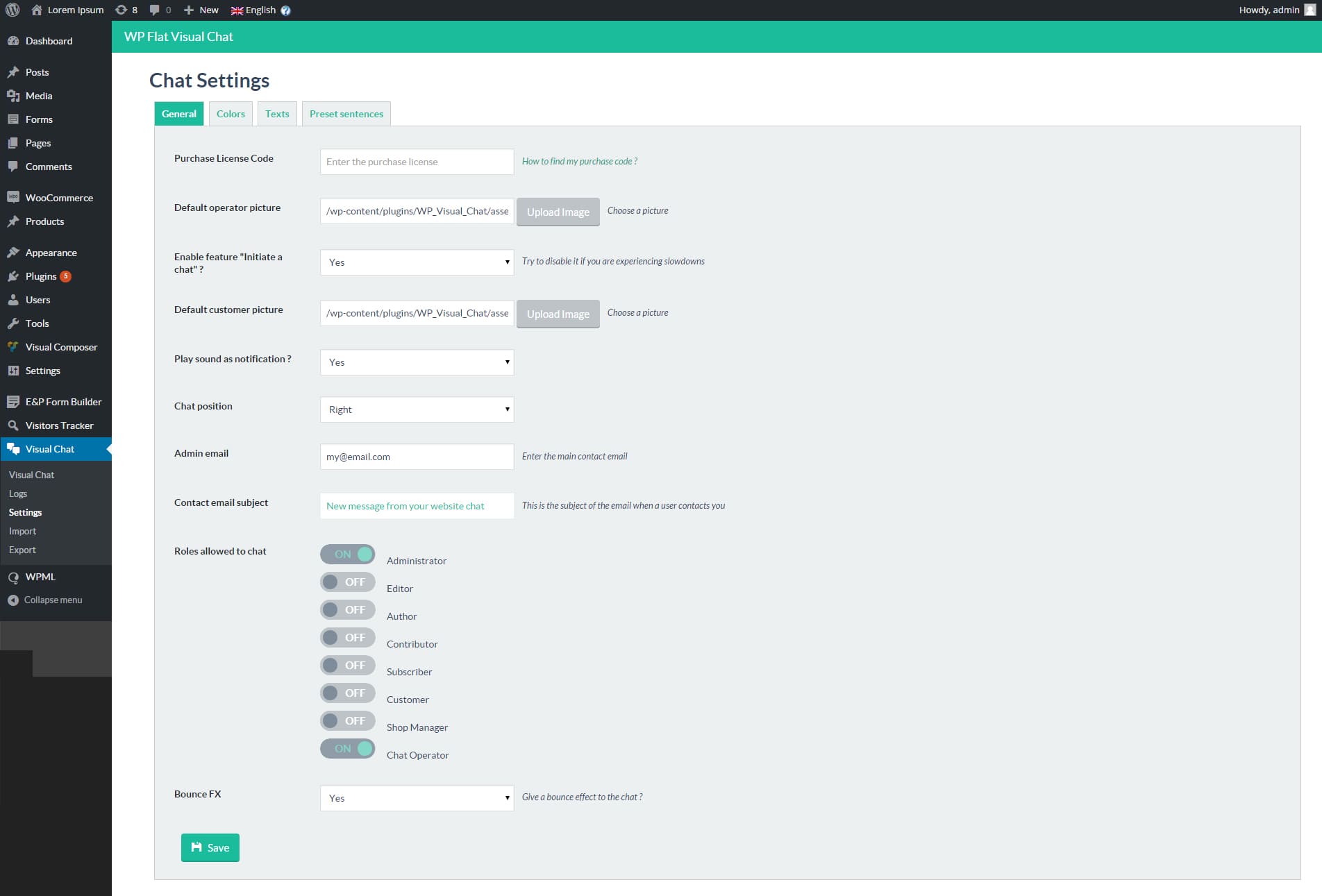 WP Visual Chat gives an elegant look to live support chat – the only live support chat Plugin available in the market that permits you to showcase Live View! You can Upload and start the Plugin by means of WordPress Dashboard. It gives you another component in your Sidebar to manage your chat logs with a simple and instinctive Chat Logs and Filters.
Features:
1) Support Ajax chat
2) The operator can view online users and analyze the chat against visitors ratio
3) Operators can use pre-programmed sentences using shortcuts
4) Ability to manage chat log
5) Support customer IP Detection
6) Responsive
Get This Plugin Here | Get Hosting
19) ChatRoom:
A chatroom is a WordPress chatroom and group chat plugin that is suitable for any client who is using WordPress blog, forum, group, catalog, ecommerce or BuddyPress website. This plugin uses BuddyPress for group chats wherein all users can initiate a private chat. You can develop BuddyPress group and control members.
Features:
1) Ability to carry multiple chats and private chats at a time
2) Support 80 smiley icon with slide control
3) Auto load users thumbnail image
4) Auto-scheduled chat history cleanup feature for free space
5) Responsive design with sliding sidebar control
Get This Plugin Here | Get Hosting
20) Awesome Live Chat:

This premium chat plugin allows you to handle the setup process without the interference of the third party. It supports geolocation functionality that helps you in knowing visitor location, flag, IP etc. It has a perfect plan and can be profoundly modified.
Features:
1) Non-breakable chat sessions
2) Support infinite operators and departments
3) Ability to post chat transcripts
4) Ability to have continuous chat flow
5) Chat becomes contact form when you are offline
Get This Plugin Here | Get Hosting
We hope that you'll choose best plugin to serve your client in a better way and if you have used any of the above-mentioned plugins then please impart your experience with us.