All businesses are trying to get at the top in the search engine. To achieve the best results, they are adopting many techniques such as building the website, web hosting, marketing, social media, advertising, content creation, etc. At the same time, implementing all these strategies are time-consuming and stressful. However, selecting a reliable managed WordPress hosting is the best solution for a business to get instant results.
Managed WordPress hosting provides all necessary features that help a business to reach its goal. You can optimize the website without learning the coding and other technical terms. In the same way, managed WordPress hosting is full of great features that will pass on great benefits to all types of businesses. This article will guide you to know why you should consider managed WordPress hosting to host your website.
What is Managed WordPress Hosting?
In managed web hosting, the web hosting provider offers additional services or support that reduces the burden of the business owner to manage the server technically. You only have to focus on other aspects of your business like marketing and promoting, the rest of the thing is taken care by web hosting provider. If you are a new blogger then managed WordPress hosting is the best option, because your provider manages everything and you only have to write and promote the articles.
Why Choose to Managed WordPress Hosting?
1) Quality Support is Assured
The first reason for considering managed WordPress hosting is quality support. If you're buying managed WordPress hosting then it means that your WordPress hosting provider will only deal with the WordPress platform. In short, they will not entertain your queries on other CMS like Drupal, Magento, etc. The support team of MilesWeb consists of experts that have a decade of experience in web hosting. We believe that if your customer is getting satisfied service then you can expect more clients from that particular customer. This will build a long term relationship with that particular client.
We provide 24*7*365 days support service to our clients and they can communicate with us through chat, email and phone. Furthermore, you will get the support service in local languages like Hindi, Marathi and English.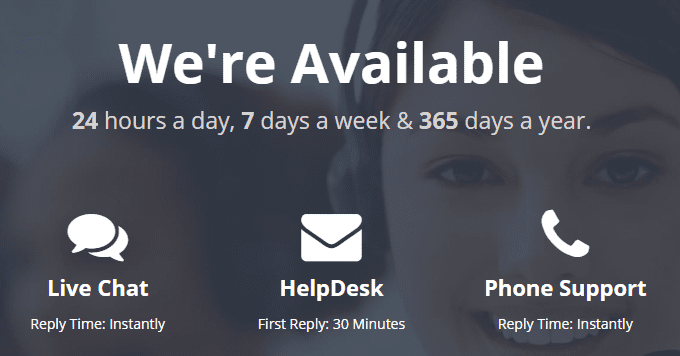 Related: Understanding Managed WordPress Hosting and When do you need one?
Check some reviews of our clients that have appreciated our support services.
Review 1

Review 2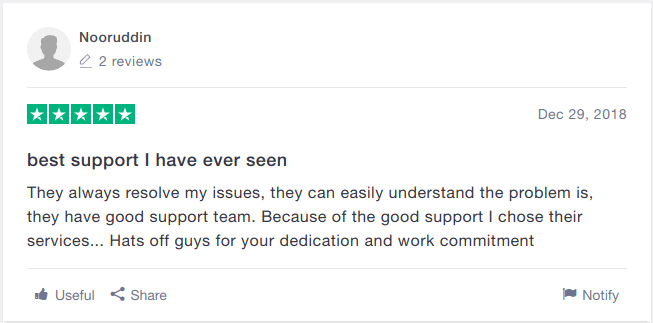 2) Optimized for High – Performance
The second thing that you need to check is the working environment of managed WordPress hosting. If you opt for shared hosting then it will become hectic for you to install the software and optimize for better speed. Whereas in managed WordPress hosting, it's completely opposite, because you get optimized software that indirectly affects the performance of the website in terms of speed.
For instance, our managed WordPress hosting plan offers a server-level caching feature. This indicates that caching is managed by us. You don't need to search for the caching plugin. Being a hosting expert, I will also not recommend using a caching plugin, because server-level caching works faster than any plugin.
Additionally, you should also get the latest and advanced architecture and technology. Our managed WordPress hosting plans run on the latest Intel Xeon processors with SSD storage and hardware RAID 10. You can check our managed WordPress page to know more about the plans and features.
3) Security
Security is the foremost priority of any website owner, because every minute, hackers are developing new techniques to harm the reputation of the website. Such techniques are breaking the password, looking for outdated themes, plugins and core code. You might get a question that why my website only? This is not the case. Hackers not only target your website but they come across with thousands of websites every hour and your website can be the one in their target list. So, follow and implement the famous quote "precaution is better than cure"
Here at MilesWeb, security is the main concern and we are working on it thoroughly because your website protection is our responsibility. Our WordPress plan includes free SSL Certificate that helps to protect your data from hackers and data is safely encrypted all the time. If you're an online business owner then your data is safely transmitted between you and your website visitors. Furthermore, our security team regularly monitors for vulnerabilities related to WordPress. You get free SSL certificate included in the plan without paying a single penny.
4) Daily Backups
Time is unpredictable. You never know what will happen someday and your data will get lost. So, it's necessary to get prepared for the future by taking a backup plan. MilesWeb offers backup feature included in managed WordPress hosting. If you have purchased Jack/ Queen/ King plan then website backup is taken every 24 hours and data will get restored at free of cost. We use cloud backup software that scans all the changes performed on your website daily and helps to get back all your website data immediately with a few clicks.
5) Developer – Friendly ( SSH, Git, WP – CLI)
In managed WordPress hosting, you can access additional developer-friendly features that you can't avail in shared hosting. We offer features like SSD storage, Jetpack premium / professional, Cloudflare Railgun, GZIP/Brotli compression, SFTP Access, WP – CLI, CDN and Cloning, etc. This makes easy for developers to access the features as per their requirement. These additional features in managed WordPress hosting assure faster performance.
Also Read: Tips to Choose the Best WordPress Hosting
Summary
Being a blogger or startup, these mentioned pointers are enough to consider managed WordPress hosting to avail all the benefits for better performance. You can opt for shared hosting but make sure you're ready to face the consequences equally. So, it's good to opt for managed WordPress hosting instead of opting for any other hosting solution.
If this article has motivated you to buy managed WordPress hosting then we are sure that you'll find our plans affordable and beneficial.