Prior to diving into the important WordPress security plugins, let's first check an example. Suppose you purchase a new house. This new investment though seems to excite you but requires a hefty down-payment, you're most likely not used to spending. Additionally, you're hit with inspection fees prior to buying. Next are the mortgage and insurance payments that are paid straight from your pocket.
Of course purchasing real estate is one of the best investments today, but that investment might burn your pockets.
For making such a huge investment (and something that could help you earn big bucks in the future,) won't you protect it to the best of your ability?
Therefore, you buy insurance and consider setting up an alarm system or some security cameras. As per many experts, placing a security system sign on your door is important to scare away those who don't want to take the risk.
This complete security is needed to secure the initial investment including the potential for that investment in the future.
Likewise you should think in the same way for your WordPress website.
When you start a blog, ecommerce website, or small business site, you need to invest for services and products like hosting, themes, plugins, and website development. Apart from this, you also need to invest in hiring a customer service reps or salespeople.
This initial investment made is enough to secure your website from the start. But significantly, you make sure that you remember to secure the potential money you're going to make in the future.
WordPress core comprises of some security measures in place by default. But it's similar to what a reputable security plugin does for you. For instance, the best WordPress security plugins offer the following things:
Monitoring for active security
Scanning files
Scanning for malware
Monitoring blacklist
Strengthening security
Actions after post-hack
Firewalls
Securing against a brute force attack
Notifications for when a security threat is detected
Much more
So, let's explore the 7 best WordPress security plugins to keep your website safe:
Wordfence Security

One of the most popular WordPress security plugins is Wordfence Security. This security plugin comes with simple and powerful protection tools, such as the robust login security features and the security incident recovery tools. Wordfence allows you to gain insight into overall traffic trends and hack attempts, which is one of the main advantages of it. The plugin is installed by more than 2 million people and is continuously gaining trust of millions of WordPress users globally.
Wordfence offers one of the more impressive free solutions, right from firewall blocks to brute force attacks protection. However, you can buy the premium version for your site which offers more features. If you as a developer signup for multiple site keys you get steep discounts. For instance, if you opt for 25 keys, the price gets reduced to for each site. So, you should consider Wordfence, if you're developing multiple websites and want to protect them all.
Unique Features of WordFence Security
Smaller sites can opt for the free version as it is powerful enough to secure such sites.
Tons of money can be saved by the developers when they sign up for multiple site keys.
It comprises of a full firewall suite with tools for country blocking, manual blocking, brute force protection, real-time threat defense, and a web application firewall.
When the plugin scans the website it destroys the malware, real-time threats, and spam. It scans all the files for malware, instead of just WordPress files.
The plugin keeps a track on the live traffic by looking at things like human visitors, Google crawl activity, logins and logouts, and bots.
Users can gain access to some unique tools like the option to sign in with your cell phone and password auditing.
With the comment spam filter, the need to install a separate plugin for this gets eliminated.
The unsafe or hacked plugins are monitored by it to give a confirmation, if they have been removed from the WordPress plugin repository and are no longer being updated and have been abandoned.
iThemes Security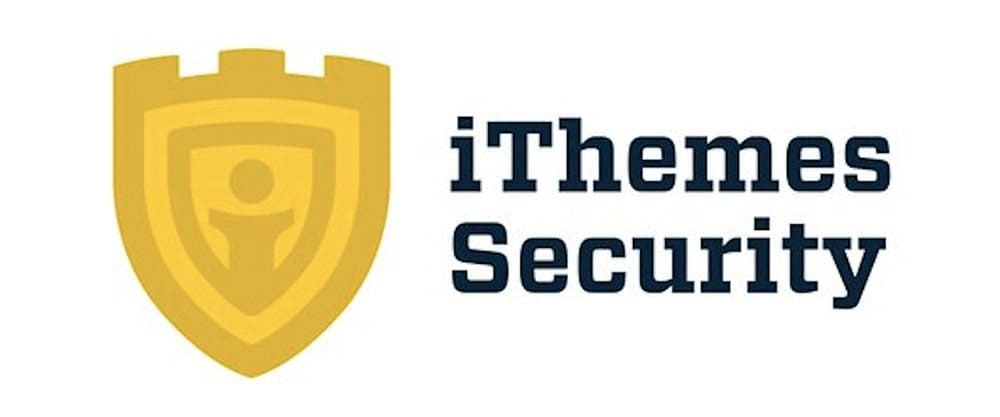 Previously known as Better WP Security, the iThemes Security plugin is one of the more impressive ways to secure your website, with more than 30 offerings to stay away from hacks and unwanted intruders. It aims at recognizing plugin vulnerabilities, obsolete software, and weak passwords. This plugin offers more than 30 total security measures that make it highly valueable.
Unique Features of iThemes Security
You get file change detection option, which is important from the webmasters' point of view as they don't notice when a file is messed with.
The Google reCAPTCHA integration to your login adds an extra layer of protection.
Your WordPress core files are compared with the current version of WordPress which further helps you to understand if anything malicious is placed in those files.
Your WordPress salts and keys are updated for adding an extra layer of complexity to your authentication keys.
The plugin offers an "Away Mode" which can be turned on when you're not making constant updates to your site and want to completely lock your WordPress dashboard from all users.
In addition, you also get other essentials like 404 detection, brute force protection, and strong password enforcement.
Sucuri Security

Both free and paid versions of the Sucuri Security plugin are available, yet the majority of websites get everything with the free plugin. For instance, for the website firewall you need to pay for a Sucuri plan, but not every webmaster requires that type of security.
In the free version, you get security activity auditing to check how well the plugin is protecting your website. It comprises of file integrity monitoring, blacklist monitoring, security notifications, and security hardening. With the premium plans you get customer service channels and more frequent scans. For instance, if you want a scan to be completed every 12 hours, you will need to pay a small amount of fee per month.
Unique Features of Sucuri Security
You get multiple variations of SSL certificates for which you have to pay a certain fee, but it's available in the packages.
You can contact the customer service department via instant chat and email.
If something goes wrong with your website, you receive instant notifications.
You also get advanced DDoS protection with some plans.
You get valuable tools for blacklist monitoring, malware scanning, file integrity monitoring, and security hardening even if you don't pay money for them.
WP fail2ban

WP fail2ban delivers one important feature and that is protection from brute force attacks. The plugin offers a different outlook which many find as more effective as compared to that of some of the security suite plugins listed above. WP fail2ban records all login attempts, without considering their nature or successfulness, to the syslog using LOG_AUTH. You can implement a soft or hard ban, which stands unique from the more traditional approach of only choosing one.
You don't need to know much about the configuration for the WP fail2ban plugin. In fact, you just need to install it and let it do work on its own. Additionally, the brute force security plugin is completely free so you don't need to spend your money. Since the users give positive review for this plugin that it works flawlessly, it stands out from the other plugins.
Unique Features of WP fail2ban
You can select between hard or soft blocks.
It is possible to integrate with CloudFlare and proxy servers.
You can log comments to prevent spam or malicious comments.
It also logs information about spam, pingbacks, and user enumeration.
It offers the option to create a shortcode that blocks users immediately prior to getting a chance to reach the login process.
All In One WP Security & Firewall

All In One WP Security & Firewall plugin is one of the most feature-packed free security plugins that offers a user-friendly interface and decent customer support without any premium plans. Being a highly visual security plugin it offers graphs and meters for explaining the metrics such as security strength and things that need to be done for strengthening your site to the beginners.
The features are categorized into three types: Basic, Intermediate, and Advanced. So, even if you are a beginner you can still take the advantage of this plugin. This plugins mainly works by securing your user account, blocking forceful attempts on your login and improving the security of user registration. The plugin also comes with database and file security.
Unique Features of All In One WP Security & Firewall
This plugin comprises of a blacklist tool which allows you to set certain requirements to block a user.
It also allows you to backup .htaccess and .wp-config files. Additionally, you get a tool to restore them, if anything goes wrong.
It displays one graph to mention how strong your website is and another graph that points to certain areas of your site. With this, the average user can visualize what's going on with the site's security.
You get this plugin free without any upsells along the way.
Jetpack

If you are using WordPress, you might already know Jetpack and it is mainly because the plugin offers multiple features as it is developed by the people from WordPress.com. Jetpack comes with modules that help in building up your social media, site speed and spam protection. It offers so many features in Jetpack and so, it is surely worth exploring.
There are some security tools that are included with Jetpack too which make it an appealing plugin for budget savvy and those who depend on reputable solution. For example, the Protect module is offered for free and it helps in blocking suspicious activity. The basic security functionality from Jtepack also offers brute force attack protection and whitelisting.
So, the paid versions of Jetpack are highly powerful in terms of security. For example, the Personal plan comprises of malware scanning, scheduled website backups, and restoration if anything goes wrong. Moreover, the Professional  plan comprises of on-demand malware scans and real-time backups for the ultimate protection.
Unique Features of Jetpack
You get a decent amount of security for a small website with a free plan and later, you can upgrade to the reasonably priced premium plans that offer complete support and a plugin that's one of the best on the market.
With the premium plans, the plugin gets converted into more of a suite, with benefits like backups, spam protection, and security scanning.
All the plugin updates are managed entirely via Jetpack.
It also offers downtime monitoring.
With Jetpack, you don't feel the need for other plugins as it offers a complete package for website security. For example, it comprises features for email marketing, social media, site customization, and optimization.
SecuPress

SecuPress is a new security plugin in the market (previously released as freemium in 2016), but it's the one that's growing rapidly. It is developed by Julio Potier, one of the original co-founders of WP Media who develop WP Rocket and Imagify. There are both free and premium versions available which include a lot of additional features.
It has a great UI and easy to use interface and so, SecuPress is definitely the plugin that you shouldn't miss to go for.
The free version includes features such as blocked IPs, anti-brute force login, and a firewall. Additionally, you also get protection of your security keys as well as a feature that blocks visits from bad bots (for which you usually need to pay in other security plugins).
For more features, you can buy their premium version. It includes additional features such as two-factor authentication, alerts and notifications, PHP malware scans, GeoIP blocking, and PDF reports.
Unique Features of SecuPress
The UI of SecuPress makes it very easy to use, even for beginners.
Additionally, the premium version also adds a lot of value. It offers 35 security points to check in 5 minutes and a complete report, and then hardens your WordPress site.
Moreover, you can change your WordPress login URL so that the bots can't find it.
You can even detect themes and plugins that are vulnerable or that have been altered to include malicious code.
Which WordPress Plugin is the Best for You?
After going through the best WordPress security plugins, you might have found that each of the plugin has one or the other feature that makes it stand out. Depending on your security requirements, you can select one of the plugins and secure your WordPress website from the bad guys on the internet.