Are you having an SSL certificate on your website but it is not considered secure? The problem may be Mixed Content.
The Secure Socket Layer (SSL) certificate is one of the most important security elements for a website owner since it is responsible for encrypting the information exchanged between a web page and the user who is browsing it, which ensures confidentiality for things such as credit card numbers and documents.
Also, once SSL became one of Google's requirements to better position a site on its results pages and Google Chrome began flagging sites without the certificate as unsafe, the number of sites that adhered to the security protocol has grown even more.
But sometimes, even after the user hires an SSL certificate for their site, it remains unsafe for navigation. At this point, it is normal to be very frustrated and find that SSL is not fulfilling its role.
However, what usually happens is a conflict generated by mixed content, something that can be easily solved in hosting of the site.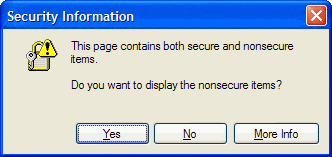 What is mixed content?
When a site receives the SSL certificate, it also lets you have the HTTP prefix on the address, which is the default and has the HTTPS protocol, which provides an extra layer of protection.
Of course, the fact that the homepage has HTTPS would be enough for it to be considered secure, but what often happens is that there are notes and content provided by an unsecured source that has only the HTTP protocol.
In other words, even if you've added an SSL certificate and your site and is already HTTPS, if there are videos, scripts, or any other material derived from an HTTP page, browsers will probably see your site as untrusted.
It is this mixture of HTTP and HTTPS content to display the same page that we call mixed content.

How to fix mixed content conflicts?
Because mixed content is generated by the HTTP content aggregated to HTTPS, the best solution is to find all the divergent material and make the correction by exchanging HTTP paths with other HTTPS. So the whole site will have SSL-certified notes and can be considered secure.
For each browser, there is a different procedure to check whether or not mixed content exists, but clients that have SSL certificates and hosting will now be able to do this verification in a much simpler and more efficient way.
After you install the SSL certificate on your hosting, you can query within your own dashboard to see if the problem is mixed content or not.
In addition, there is one more facility in the SSL dashboard with which you can check where exactly the HTTP content is allocated in your site code and thus fix it more easily.
By doing the analysis on the dashboard, the system itself will acknowledge that the certificate installation was done correctly, but you will need to hit some notes to make the site really secure.
Then, the names of the files that contain mixed content, the addresses with HTTP protocol, and the number of the line of code they are on will be listed.
This means you can, in a few minutes, not only find out if the cause of the error is mixed content but also know where it is, without having to search the entire site to find the HTTP source.
Once located, you can do the replacement of HTTP notes over HTTPS. For example, if the site is using an image hosted on http//site.com/image1 should try to use https://site.com/image1.
When it is not possible to make this exchange directly on the link, the user can try to use content from a different source, which is safe, download the file and host it in its own environment (where this is a legal operation and the material does not is protected by copyright) or still fail to use the content in question on your site.
With this small adjustment, your site must be fully covered by SSL, it will be identified as secure and will gain the trust of the public, Google, and browsers.