Your company's online presence is crucial to its success in the digital era. This significant online presence might mean the difference between your company being relevant for another 10 years or going out of business.
The user experience and your site's SERP ranking factor are all components of performance best practices that will increase your company's exposure in search results.
Additionally, the COVID-19 pandemic has increased the number of people who depend on the internet to stay afloat.
However, web design and development may seem tedious if you are new to setting up your online business. Fortunately, several tools are available to simplify the process and guarantee that your website performs correctly and stands out from the competition. 
The Google Pagespeed tool is one essential platform that portrays the performance of your website and guides you about improvisations. It is a helpful tool for webmasters, developers, and website owners. However, many people obsessed with optimizing their websites spend hours to receive a perfect score on Google Pagespped Insights.
You will get many benefits for your website when you concentrate on putting the platform's advice into practice rather than focusing on the number at the top of the page.
Related: Server Speed And Business revenues: Exploring The Connection
What Are Google Pagespeed Insights?
The search engine's free service, Google Pagespeed Insights, allows you to analyze the effectiveness of your website based on how quickly it loads and performs. For instance, it evaluates how quickly text and graphic elements of your website page load.
Google Pagespeed Insights offers excellent information about potential website upgrades that might benefit your users, such as speeding up individual web pages and the entire website by using lab data on time to the first bite. Your page speed will increase overall, and your bounce rates will decrease with these insights!
It's pretty simple to use the Pagespeed insights tool; all you have to do is paste the URL of your website into the search bar. When calculating your score, you must select the appropriate device because the Pagespeed insights report also considers desktop and mobile devices.
The Pagespeed Insights tool evaluates the functionality of your website and assigns it a score out of 100. These results provide a general overview of your web pages' page speed. Three sections comprise the scores:
| | | |
| --- | --- | --- |
| Bad (Red) | Average (Amber/Orange) | Good (Green) |
| 0-49 | 50-89 | 90-100 |
The tool will also inform you about the elements of your website that function correctly and the actions you can take to improve them further. It also provides insight into how quickly users can access your website on mobile devices.
Related: Website Speed: The Factor That Makes Or Breaks Your Conversion
How Google Uses Pagespeed Insights?
Performance affects SEO in addition to having an impact on User Experience (UX) on your website. Your score would impact your Search Engine Results Page (SERP) rankings, given that the most well-known search engine operates Pagespeed Insights.
In reality, Google utilizes Pagespeed Insights to determine ranks. Simply put, website speed affects rankings. So you can choose where you stand on that front based on your performance test results.
Why Does My Google Pagespeed Insights Score Matter?
Your Google Pagespeed Insight is crucial since it affects how your clients will use your website and whether they decide to stay on your website or not. Nobody waits long enough for a website that loads slowly; people find alternatives immediately. If you make it as easy as possible for them to access your content, especially if they're in a hurry, their opinion of your business will improve. 
From a technical perspective, your Google Pagespeed Insights rating impacts your SEO or how frequently you appear in searches. As a result, businesses with low scores will find it challenging to increase positive interaction or attract new viewers or customers. The faster your website loads, the better it will rank, increasing business growth.
How Can I Score 100% On Google Pagespeed Insights?
Fortunately, several actions enhance your Google Pagespeed Insights – and this article will help you earn a perfect score!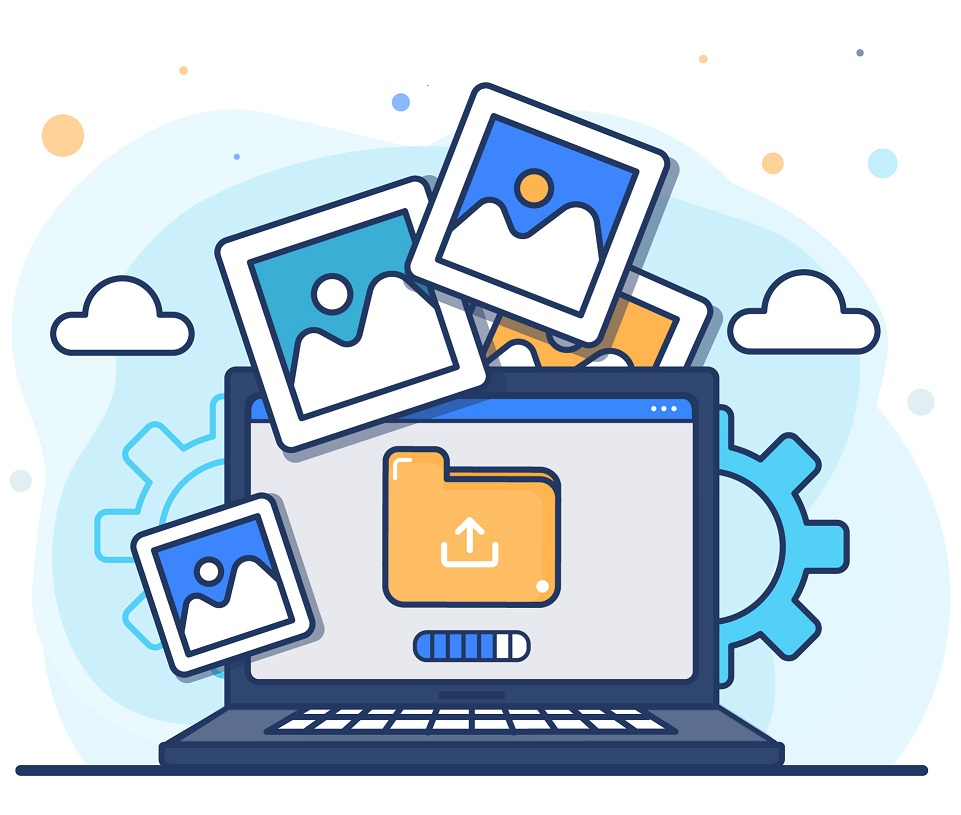 The images on your website might sometimes affect the speed with which your site performs, determining your Pagespeed Insights score. To solve this problem, you do not have to remove all images from your website and replace them with text; instead, you can do the following:
Use The Correct Image Size: If you do not correctly scale your images, they may take much longer to appear on-screen. Numerous online guidelines will walk you through which size is appropriate for which portion of your website. For example, according to the general guidelines, images on your initial landing page should be around 100 x 100 px. In contrast, product images on sales-driven websites should only be around 400 x 400 px.
Use The Correct Image Formats: You're undoubtedly used to saving and downloading photos in JPG and PNG formats, but several newer image formats can help boost your Pagespeed Score. JPEG 2000 and JPEG XR are examples of this. In addition, a plethora of online websites will convert your images into various formats for free – make sure to keep the quality intact while doing so.
Deferring Offscreen Images: Offscreen images are on some pages of your website but are not immediately visible until the user scrolls down and comes across them. For example, an e-commerce website's sales page may contain up to 50+ images. As you might expect, this might harm the speed with which your web page loads. You improve your Pagespeed score by deferring the speed at which the images load because the user does not have to wait for several images to load before they can begin browsing your content. You're also making it easy for potential customers to access your content, dramatically boosting the likelihood of them making a purchase.
Use Of Gifs: Gifs are a fantastic way to add something unique to your website, but they may have a detrimental impact on the loading speed. You can overcome this problem by saving and uploading them in video rather than gif format. 
Take A Closer Look at Your Render-Blocking Resources
Render-blocking resources come in various types, but while discussing website development, you'll most likely come across them in the form of CSS and JavaScript files. However, while they improve your website's appearance, they can negatively impact your Google Pagespeed Insights.
The negative impact may be because when a browser meets a render-blocking resource, it instantly stops downloading other resources until it is processed. This could add several seconds to your loading time – and while this may not seem like much, it will cause your website to fall in the rankings. Fortunately, you may mitigate the impact of render-blocking resources on your site by:
Streamlining The Render-blocking Resources: This stage entails incorporating your CSS or JavaScript files into your HTML. This phase typically only works if few files are available, making combining the files more accessible. This option may only be appropriate if you have a few inline JavaScript because it increases the number of HTTP requests, potentially increasing load times. In addition, because of the slower site speed, your Pagespeed insights score may suffer.
Deferring Your JavaScript: Deferring your JavaScript means that it will not slow down the loading time of your website. It works in the same way as delaying offscreen images.
Removing Unnecessary Files/Render-block Resources: Scrutinize your website to see if any of your codes are valuable to how it looks or operates. For example, a code that was once beneficial may no longer be suitable for purchases due to software changes. If they aren't needed, don't allow them to take up space or harm your Google Pagespeed Insights; remove the code.
Minimizing HTML
Don't worry if the preceding phrase needs to make more sense to you. The language used to discuss coding can be challenging to understand at times. This stage, on the other hand, is quite simple.
Minimizing refers to reducing your website's code, markup, and white space to improve loading times. It can also help to save bandwidth.
Robust Web Hosting
Your website speed depends on getting a good score on the Google Pagespeed Insights tool. It is crucial to ensure that you sign up with a good web host that provides all the necessary resources to support the functioning of your website. If you sign up with MilesWeb, you get features like unlimited bandwidth and SSD storage that ensure your website performs efficiently during peak traffic times. This way, you can ensure good website speed and affordability.
Related: Server Speed And Business Revenues: Exploring The Connection
Use Browser Caching
Browser caching is a method that enables you to build a 'static' version of your website so that it does not have to reload the content each time a user comes. It helps browsers remember or recall previously displayed resources such as images, footers, headers, and text and helps load the website faster.
Reduce The Number Of Redirects
A redirect allows you to route users (and search engines) to a different URL than they initially chose. Reducing the number of redirects on your site is an easy method to fix this problem.
Related: The Connection Between Your Website Speed And Google Rankings
Take it Easy!
You should not worry and try to make hundreds of adjustments at once if your Google Pagespeed Insight score is lower than you'd like. While this could boost your rating, it might also harm how visitors engage with your website.
Instead, make an effort to keep it natural and take your time going over the tips stated above or those that Google Pagespeed Insights itself has given you. Additionally, it would be best to concentrate on building a high-quality website that accomplishes its goals and effectively uses contemporary technologies.