AI and AR leverage the shopping experience to a level beyond expectations. Augmented Reality makes available every solution a user needs for shopping online in front of them. Artificial Intelligence makes the user experience more interesting and fabulous.
The Covid-19 pandemic changed the shopping equation altogether due to less travel possible. More users are shifting from physical to digital mode, so eCommerce is innovating to improve customer satisfaction and convenience.
According to data, after the pandemic, in three months, the eCommerce sector has seen growth equivalent to growth in the past ten years.
Forbes says that the eCommerce business growth accelerated to the extent that would have taken another four to six years.
34% of online purchasers return the product due to a mismatch of color, size, or didn't fit their requirements.
Augmented Reality aids the consumer to see how the product looks in real-time.
Google survey says that 90% of the customers prefer to use the AR feature for shopping.
Artificial Intelligence learns about customer requirements and shows them the best-featured products available in the market.
Artificial Intelligence is influencing the eCommerce sector deeply. AI is bringing a wide range of solutions for online businesses. It helps in future prediction, sensing, and automating smartly for optimizing business performance.
AI assists retailers, SMEs, and manufacturers to reach more customers by improvising their market strategies, smart campaigning, and building brand reputation.
AI helps in customer retention, improves decision-making, and reduces business operational costs. AI has enormous potential and capabilities to solve many other eCommerce issues.
Artificial Intelligence is leaving its imprint at such a high rate that its value in eCommerce is expected to reach $85 billion year-over-year.
Businesses need to use AI to touch the unmatched potential of improved customer-oriented products and services.
How is AI Bringing a Revolution to the Ecommerce Market?
Artificial Intelligence is becoming new normal for businesses to improve their sales and optimize user searches and demands. AI uses smart analytics and competitive Intelligence to tell sellers about the best direction to upgrade their services. Shopping trends are witnessing gradual drifts in terms of
1. Delivery of products available within a day or two.
2. Shopping more and more but with fewer items in the cart.
3. Increase in range of consumer goods in the market.
4. Retail market shifting to the online market.
To suit these needs, AI is providing many features from Smart Searches, Voice Search to Automated Product Description.
Personalized Recommendations for better customer experience
The personalized experience of products is a powerful way to grab the user's attention onto eCommerce platforms. Due to the wide variety of options available, consumers don't stick to one shopping site. Businesses need to change their strategy to retain consumers.
AI recognizes customer's preferences, tastes, and previous purchases. When a user searches for a shirt and spends some time on it, this history is saved as digital footprints. AI recommends similar items in the future.
Advertisements:
If advertisements match with the user's concerns, then they consider it as important; otherwise, they ignore it. AI employs algorithms to make sure that advertisements are displayed in coherence with the consumers' interests. It benefits both companies as well as consumers.
Read: How AI is Revamping the Landscape of Affiliate Marketing
Intelligent Searches:
AI-powered search engines use predictive analysis based on user's browsing patterns and behavior to enable smart searches. It guides them by displaying the most relevant products.
Manage stocks:
If certain goods are more available in stock and match with the customer behavior analytics, then AI suggests those in a non-intrusive and natural way. It helps businesses sustain all products and save customers time.
Benefits of Personal Shopping Recommendations:
1. Helps in customer retention and returning consumers.
2. Reduction in bounce rate and increase dwell time.
3. Increase in conversion rate and sales.
4. Capacity to send more shopping-related emails.
Voice and Visual Search Assistance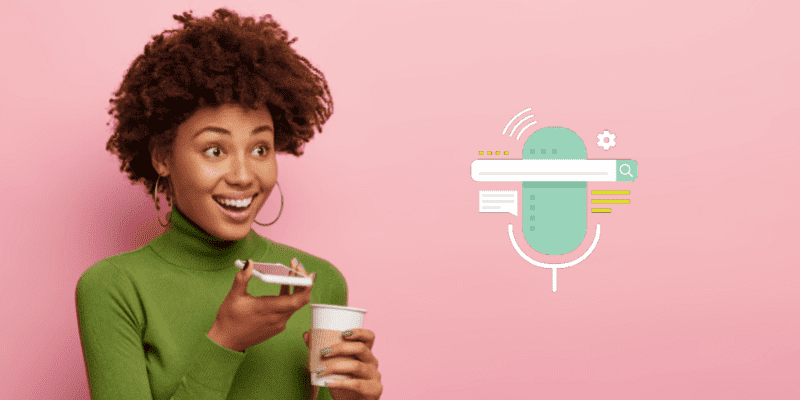 Voice search is the most impactful feature of Artificial Intelligence. But how many sites are using this functionality? Voice search has stored in saving user's time, assisting blind persons, and addressing query-based searches.
AI makes web search experiences more holistic by using a speech-to-text format and understanding the exact customer's needs.
Voice market has a huge market share of $49 B. Google Home and Amazon Hexa are allowing online shopping while sitting and ordering with voice search.
Platforms are working to make Voice Assistants multilinguistic, using area-wise slangs and addressing local customers. It assists in reaching out to more customers, being more communicative, and achieving more accuracy.
AI-driven visual search assistance is a wonderful attribute meant to recognize real-time image searches like screenshots, graphs, maps, human pictures, places, bar codes, and so on. Google lens can identify 10 billion images.
Visual assistance offers a rich media experience to the user by precise product discovery.
Many platforms are using Visual Searches, such as Wanna Kicks, Gartners, SalesForce, and IKEA Place.
Sales Predictions
AI employs Smart Software Solutions for Sales Predictions. AI analyses purchasing trends in the past years, economic trends, and comparisons across markets.
It saves manual errors and results in the fulfillment of demands throughout the year. AI predicts which of the products will be required in the future. It guides manufacturers to finish up with experimentation and trials to start manufacturing usable goods on time.
Smart Predictions save time and act as good ROI for intelligent sales.
Benefits of Sales Predictions:
1. Forecast future growth and sales revenue.
2. Help businesses know the number of sales that would happen on a short-term and long-term basis.
3. Tell sellers to allocate resources, manage the workforce, align their budget and inventory accordingly.
4. Reduce the shortage of stocks in times of peak demands like a festival season which comes along with celebrations and shopping.
5. Guides retailers reserve the number of items in each category to fulfill orders.
6. Prevent stockpiles of perishable products, which reduce the possibility of rotting and spoilage.
Conversational Chatbots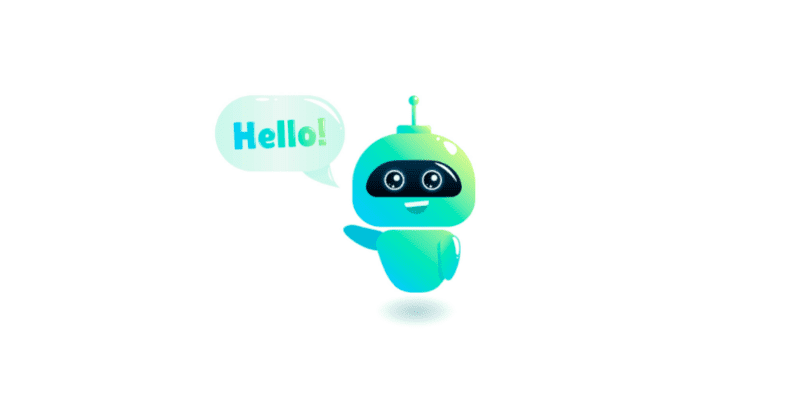 Chatbots can offer great value for eCommerce markets. Active interaction is always preferred by both customers and online sellers. AI-powered chatbots are getting evolved day by day.
How are Chatbots effective in helping consumers and sellers?
1. Customer service and Support: 24-hour customer support and coverage of general queries. It is very beneficial when human assistance is not there. It results in more customer satisfaction and timely grievance redressal.
2. Offers and Discounts: Informing consumers about new offers, sales, and thundering deals. Chatbots welcome the user and greet them with available discounts. It even facilitates email and message marketing.
3. Cart Recovery: Chatbot keeps track of when shoppers abandon their cart and inform them about the same. It leads to cart recovery and higher lead generation.
4. Smart customer engagement: AI chatbots actively engage with consumers and enhance user's quality time spent on online platforms. It results in more sales and customers looking for different items available.
Filtering Real Reviews
Fake reviews are quite common these days to attract the consumer market. But it can play havoc with the brand reputation. Online businesses are investing in Artificial Intelligence for filtering out fake reviews.
According to data, 88% of consumers trust online reviews to determine the quality of products.
AI uses its authentic customer reviews and smart analytics to see which of the reviews are real and which are added by other brands, robots, and competitors. Thus, it aids businesses in delivering genuine products to customers. It results in building and reinforcing consumer trust and thus improves conversion rates.
Enhanced Cybersecurity
Security is the biggest asset for eCommerce websites. Artificial Intelligence can easily identify cyber vulnerabilities by recognizing any abnormality in the network. AI-powered research is expanding its direction towards cybersecurity by:
1. AI uses machine learning to assess all input and output data from all channels. AI can detect any spyware or cyber threats from any backlinks, retailer, or consumer-oriented data.
2. AI can smartly detect any untrusted data, malware actions, security flaws, or cyber risk and raise the timely alarm to owners. Machine learning assists in analyzing any potential loopholes for cyber attacks.
Automated Product Description
Automated product description highlights all the product descriptions just by cursor movement on the product link. Artificial intelligence benefits eCommerce merchants in uploading user manuals, manufacturers' data, colors, stuff, or everything a buyer needs to know about an item.
AI is quite flexible in the real-time updates of information like handsets, car manuals, medicines, etc., from the authentic resources on the cloud. Automation leaves no chances of missing information due to human delay. It gives full product description content in a readable manner.
Augmented Reality is leaving no option unturned to influence the eCommerce market.
Augmented Reality in the eCommerce
Have you used Snapchat's interesting features for adding to your story recently? Or used the IKEA app for experimenting with furniture placement? If it seems known to you, then you're using Augmented Reality features.
AR has been widely used in making Animation movies. Reality shows and News channels use AR extensively for animated holograms and showing 3D models.
Augmented Reality potential needs to be fully explored by the eCommerce sector yet. No doubt it is being used, but it's like the tip of the iceberg.
According to Statista, Augmented Reality's present market value stands at $11 billion, and it will go up to $198 billion by 2025.
AR has a wide range of features to facilitate shopping, so this technology is worth investing in the eCommerce sector.
What is Augmented Reality?
Augmented Reality is immersive technology. When users click the photograph of the physical world, computer-based software adds layers of digital information onto it. Digital information complements real-world images.
It could be Pokemon standing by a person side with Pokemon Go, or trying different clothes, fashion items by customers. It gives a clear description of whether a dress will suit a person or not. AR technology weaves together the digital world and the actual world.
AR can be categorized based on its applications:
1. Marker-based AR: It recognizes images with proper edges and displays their features to the user. Image act as a reference; its description could be in the 3D form as well.
2. Markerless AR: It allows buyers to move the virtual objects and see where they fit best in the real world. Sometimes they partially or fully superimpose with the physical objects.
3. Location-based AR: Software recognizes the location of the user and displays photos, information, or objects specific to that place.
4. Projection-based AR: It is used for showing interactive images to be a user. It could be holograms or synthetic lights to illustrate surfaces.
How will AR play a major role in eCommerce Businesses?
The advancements in AR is taking place in leaps and bounds and getting positive response from consumers. It has the awesome capability to grasp customer attention by live try-on features.
Many companies are shifting towards AR like IKEA place, GUCCI, Rolex, Nike, etc. AR saves the customer's time by making products engaging, unlike static markets that offer to just select and place orders.
What are out-of-the-box attributes of AR?
AR allows customers to understand how items will look in real environments, including their orientation, direction, 3D modeling, and illustration with proper lighting. Augmented Reality is taking the place of fitting rooms in shops. There are many possible options with AR. In the fashion market, watches, glasses, accessories, jewelry items, and clothes are quite popular these days on screen with AR. AR gives an amazing customer experience by:
Flexible Virtual Try on Solutions
Virtual Try-on feature is mostly covering fashion, clothing, accessories, and home appliances.
IKEA place application provides users to try their furniture in the simulated environments of Tablets and phones. Customers can try Sofa, chair, table at different locations by rotating them and trying different combinations.
Wanna kicks boost the buying confidence of the consumer giving them the option of seeing how shoes look. Users can select the AR option, required sneakers, then click the image of feet; Sneakers automatically get updated on the screen. It even provides "compare options" between two shoes.
There is a choice of trying hats by considering 3D coordinates point of person's head by applications like Quytech. The research in the clothing section is still going on to fit clothes according to person orientation and size.
Retailers can even experiment with Virtual Aisles to give their purchasers the feel of the real store on their screen with AR.
Social Media Filters
Snapchat has many interesting features of AR to entice its users. It provides many options for scanning products with an AR-powered Lens. It has different shopping categories of household items, shoes, makeup, and others.
Several companies run their AR ad campaigns on social media like Facebook and Instagram to help users try their product on them. Instagram stories have AR-based shopping choices with users redirected towards the camera to try different products and services.
We Makeup brand developed a lipstick "try-on" choice with Facebook.
It leads to a dramatic 28-point increase in sales and a 7.9 pt lift in brand recognition as compared to normal video ads.
These ads are quite effective in improving CTR. It's even beneficial in reinforcing ad recalling rate, rising user engagement time, and making better marketing decisions.
Augmented Reality Instruction Manuals:
AR-enabled Instruction manuals are perfect user manuals. Features of products get displayed in a much smarter way with AR.
1. The laptop and its specifications are shown all over in the 3D visual space. It even includes the audio guide that surpasses the language barriers.
2. Manual instructions are immersive, which assists users in digging deep into product features interactively.
3. AR scans the product and shows easy-to-understand information in the step-by-step format while ignoring any redundant data.
4. Many companies provide a detailed description to user queries with the video and images systematically and playfully.
The Ask Mercedes app combines intelligent dialogue with AR for instant solutions of operating elements.
In Brief:
AR and AI are helping in making the eCommerce Sector more intelligent and interactive. It is adapting to the needs of users while improving the sales of eCommerce merchants. If you want to bring AR and AI to your online store, then you must consider the following facts:
1. Business Goals: Which of the sectors you want to address? Your target age group, gender, and their liking? Will it benefit your clients? If you're clear with these answers, then switch on to technical details of AI and AR.
2. AR and AI Tools: AI tools are very useful in understanding users' needs, behavior, and search history. Before investing in AR technology, consider the License of the tool, operating systems support, and capabilities such as location-based, sharp images, or open space.
3. Experimentation: Start using the tools; don't forget to do proper marketing to create a buzz amongst your customer. It will create brand awareness, and your site will land up well in the SEO sales funnel.
The above strategy will increase customer engagement by keeping them on your platform longer than before. In addition, satisfied customers are more likely to share their experiences with others through word-of-mouth marketing and sharing on social media.
It will attract new customers and build a strong brand reputation. In addition, a strong social presence will boost conversion rates and generate more revenue. So, it's the best deal to invest in new technologies when it matches with your objectives as they save time and improve profits.