Mobile Commerce is soon emerging as a new way of browsing. While customers continue to enjoy the convenience of online shopping, companies are always looking for new methods to improve the customer experience. Mobile commerce is a hot new trend that has already been profitable for many businesses.
It is possible to acquire products and services through mobile devices from any location, at any time, thanks to mobile commerce. Thanks to this retail strategy, new information and items may be sent to mobile customers constantly.
Many various forms of mobile commerce exist, each with its benefits and drawbacks. Before embarking on a mobile commerce initiative, organizations must be careful to consider all of the possible ramifications.
In recent years, India's reliance on mobile phones has grown exponentially. According to current data, approximately 70% of Indians use a feature phone. Smartphone commerce, often known as mCommerce, has grown in popularity as e-commerce and mobile use increase.
Reports from the IMF and the Central Statistics Office (CSO) show that India's economy is one of the world's fastest-growing ones. Digital India, Make in India, Start-up India, Skill India, and the Innovation Fund are some of the measures that the Indian government has implemented to boost e-commerce development in the nation. Bharat Interface for Money (BHIM) for mobile payments has also been implemented.
Mobile Commerce: What Is It Exactly?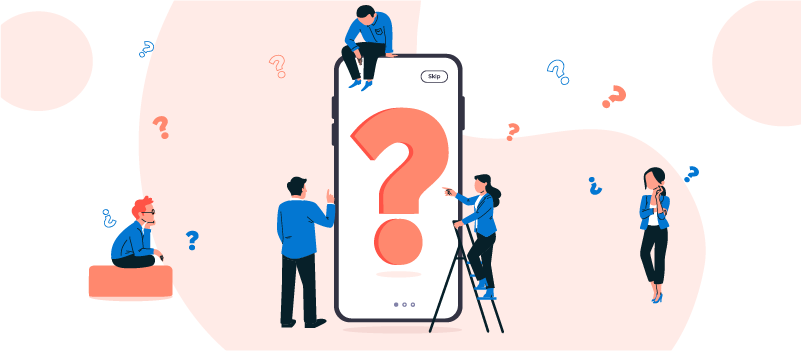 MCommerce is another term for mobile commerce. Using mobile devices, such as smartphones or tablets, to access the internet over a wireless connection makes mobile commerce. As a result, it's a beautiful internet buying experience, but on a mobile device. Furthermore, mCommerce made all products and services available and ensured complete connection.
Mobile devices are becoming more common, and people spend more time with them than with conventional PCs with internet access. Mobile commerce is growing in popularity with an increase in the use of smartphones. MCommerce is anticipated to become the most popular means of promoting and selling in the future since it has a wide range of uses. In addition, mCommerce has simplified the process of browsing, paying, and receiving things.
The report predicts that there will be 2.32 billion smartphone users worldwide by the end of 2018 and 2.87 billion by 2020. Over 2 billion individuals are expected to do some form of mobile commerce transaction this year.
Small and big companies alike may benefit from mCommerce. Because of the vast and growing number of people who own and use cell phones, there is an expanding market for a wide variety of products and services.
Rise Of MCommerce In India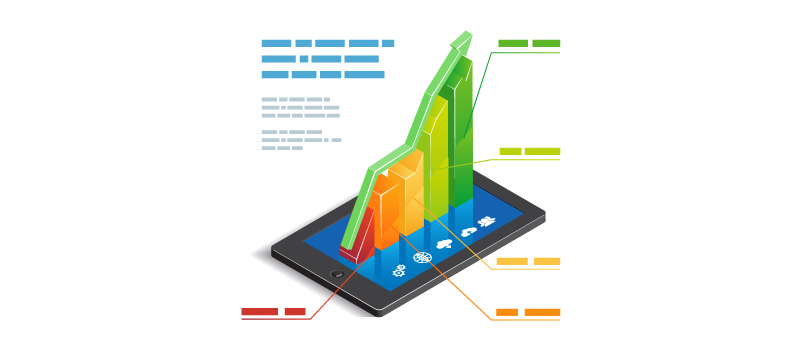 Mobile e-commerce is predicted to be a benefit to the e-commerce industry. According to a recent study by PayPal, 70% of Indian shoppers prefer to make purchases using their mobile phones.
In India, mobile devices account for 51% of online sales volume. Only 43% of people worldwide like to purchase on their mobile phones, but India is leading the pack in terms of e-commerce.
As of 2017, the Indian e-commerce industry reached USD 38.5 billion, and by 2026, it is predicted to reach $200 billion. In 2017, 34.5 percent of all e-commerce sales were made using mobile devices. By 2023, the figure is predicted to rise to 54%. Mobile e-commerce websites like Amazon, Flipkart, Nykaa, Myntra, Paytm, Snapdeal and IndiaMart are among the most popular in India.
Mobile Commerce Benefits To Businesses
Store Access Is Easier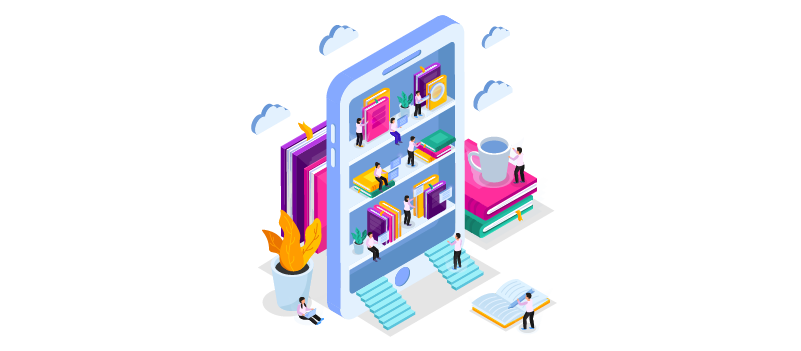 Using wireless devices, MCommerce makes finding items in the market more accessible. Customers no longer have to go to the shop to acquire their necessities since mobile commerce allows them to do it online. As a result, this reduces their effort, money, and time. With mobile marketing, you can make upgrades and provide your eCommerce site better than ever before, which is another benefit.
Improvements To The User Interface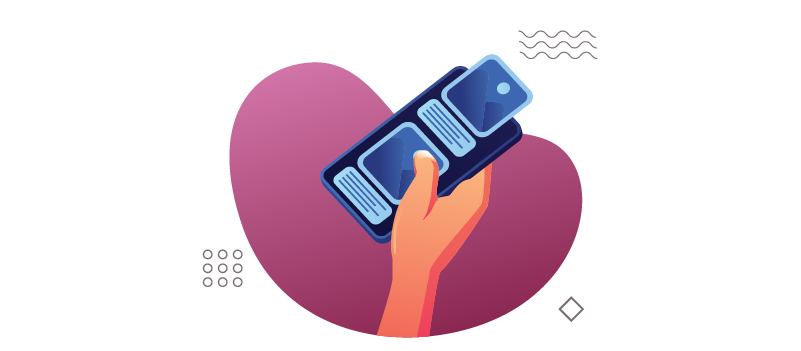 In eCommerce, it's all about the customer's experience. In the modern world, most individuals have a basic understanding of how smartphones and tablets operate. On the other hand, customers have already figured out how to find what they're looking for in a matter of seconds. Apart from that, clients may ask for guidance from their fellow shoppers or show off their newly purchased things to their social circles. As a result, a positive user experience leads to higher conversion rates and revenue.
For your eCommerce company to prosper, you need the following features in your mobile app: Good speed, user-friendliness and intuitive interface.
A New Marketing Channel Is Created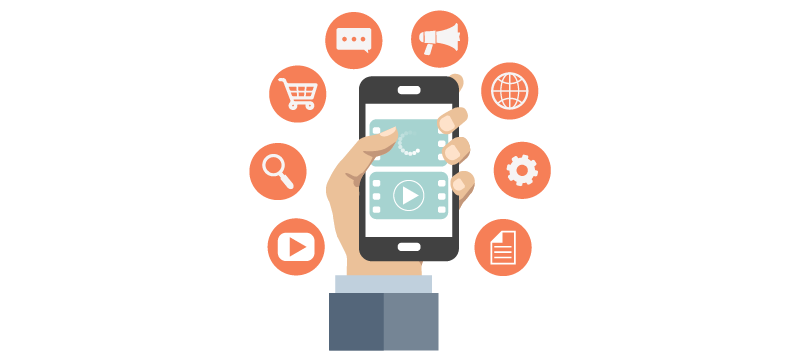 Creating a new marketing channel is yet another benefit of mobile commerce. Mobile applications allow you to offer your goods and services to end-users swiftly. As a result, it provides a wide range of functions, including general information (such as a search function), news feeds, and product pricing. However, one of the significant benefits of having a mobile app for your company is that your customers can access all the information you like to present to them. This necessitates the use of special offers and discounts. You may get even closer to your customers by sending them push alerts. Thanks to this, your customers will be reminded of your goods and services anytime they need them.
Tracking Your Location and Receiving Customized Notifications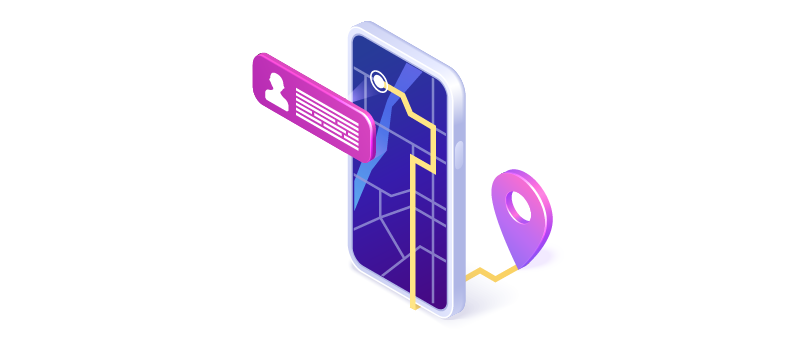 Using location tracking to aid customers in finding directions or the transportation service they need might be beneficial. This means that when a customer subscribes, you may send them location-based push alerts with customized offers and boost sales. As a result, more people will be able to convert more quickly. To put it another way, customized push notifications are more popular with customers than marketing emails and have twice as many conversions.
Traditional Retail Sales Have Several Advantages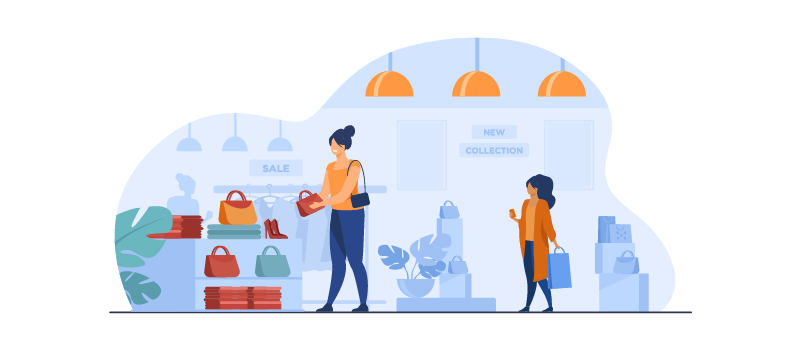 Traditional retail sales may benefit significantly from the use of mobile commerce. A retail shop might look like after it has covered all the accessible parts of each product. Manually updating such data would be a hassle for the company's employees, but it would also be confusing and inconvenient for everyone using the system, including consumers. There's no doubt that mobile commerce is gaining ground in the retail industry and will continue to do so shortly.
Getting Started with Mobile Commerce: Best Practices
Use The Power Of The Masses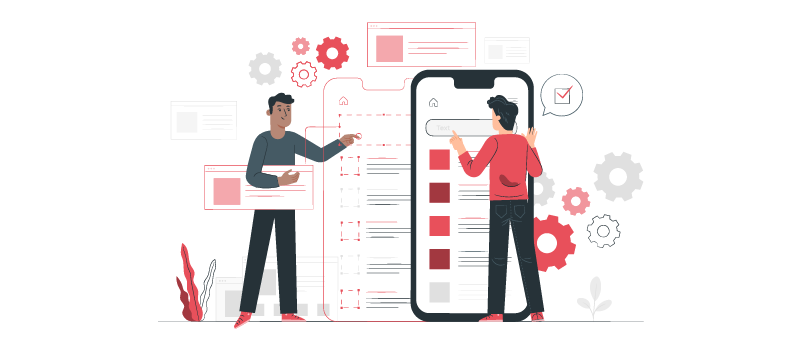 Customers abandon their shopping carts because of concerns about payment security, whether on mobile devices or the web. Abandoned shopping carts are a source of frustration and a missed potential for revenue for your company. This is particularly true when you've established yourself on a new platform. Customers are likely to have a lot of reservations about purchasing in the new world of mobile shopping. As a result, social proof has come to our aid. No matter how long you've been in business, social proof may help your clients see you as a trustworthy company. Incorporate social proof into your mobile platform to help clients feel more secure about purchasing decisions.
Boost Website Speed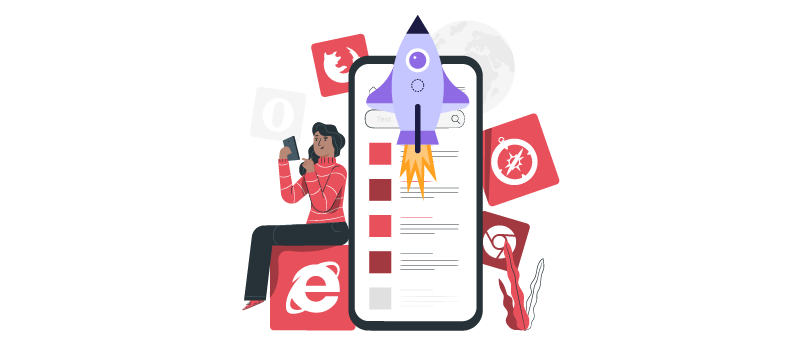 Nowhere in eCommerce does Slo-mo need to breathe life; it's just good for Instagram. There should be no delays in opening your mobile pages. Delays in page loading might have a negative influence on your clients. Make sure that your website pages open quickly, especially if you want to increase interaction on your mobile platform. One of the best ways to ensure this is by hosting your website on a robust web hosting platform that guarantees the best uptime. The bounce rate rises by 32 percent when the page load time grows from one second to three seconds. Additionally, a website load time of six seconds results in a bounce rate of 106%.
Design For Mobile Browsing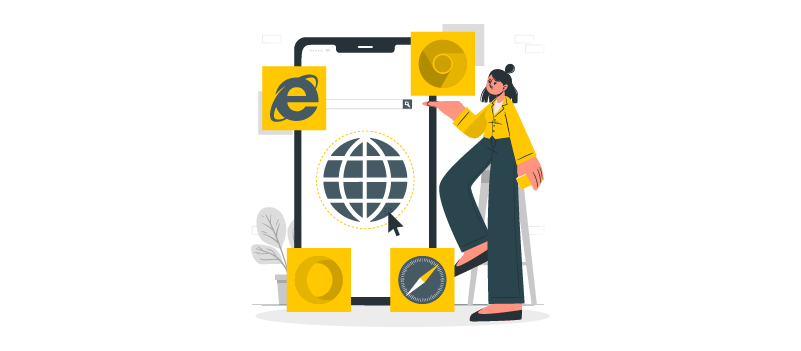 To be successful in mCommerce, you must adopt a "mobile-first" strategy. Whether starting from scratch or upgrading an existing e-commerce website, you must keep mobile in mind. Many variables must be considered, such as the responsiveness of the design and the selection of legible colors even in low-light mobile devices. Because most online searches are now conducted through mobile devices, Google gives preference to mobile-friendly websites.
Get Web Customers On Mobile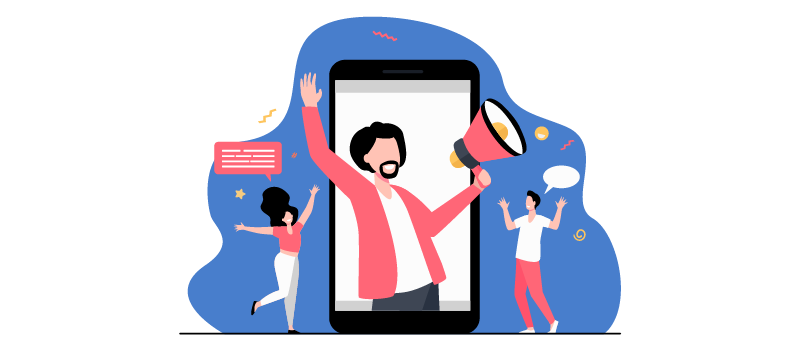 A few people may be unfamiliar with your brand, but the vast majority of your consumers are already familiar. Keep in mind that your mobile design should be in sync with your web design or a platform previously developed by your company. For example, utilize the same hue and put your logo on various mediums. Similar choices and product categories should be made available. If you want your consumers to have a seamless shopping experience, you should connect their purchases and profiles across all of your platforms. To locate their wishlist and purchase history, users must search all platforms regardless of the device they use.
Putting Things To Test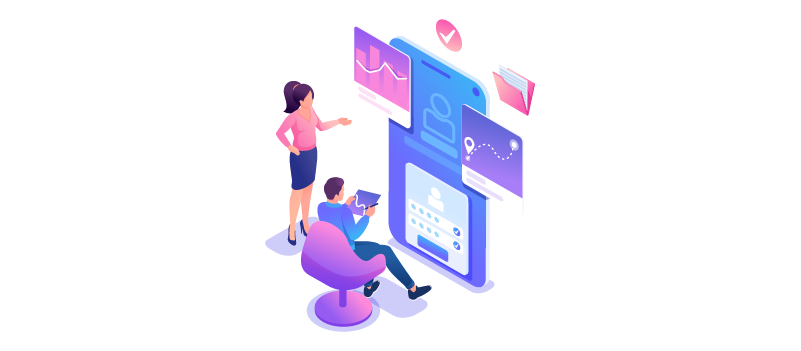 No matter what modifications you make to your current website, be sure you test it first. Keep an eye on how your consumers react due to these modifications. There are several advantages to doing an A/B test of your new mCommerce platform. Make use of the information provided and improve.
The answer is YES if the numbers are correct.
Conclusion
Mobile purchasing is on the increase and this marks the importance of mobile commerce. We may safely assume that your customers would anticipate the convenience of buying on smaller screens, given the rise in social media and mobile payment use. If you don't take advantage of mobile sales, you're missing out on a chance to make more money.
It's not difficult to get started with mobile commerce. For your mobile customers, many platforms allow you to create an appealing storefront along with experimenting with Progressive Web Apps (PWAs), mobile applications, and more. You can use them for setting up your mobile store. Having a mobile store will ensure an increase in leads and conversions, this is the best way of reaching out to people as of now.