Are you the one who always wants to earn money from own business?
Are you fed up with your regular 9 to 5 job, and looking for something to work on according to your flexibility?
Are you a mommy who is looking for a work from home job?
Well, then I must say, all your wishes will come true and in this article, I'll tell you how.
We all know about the increasing usage of the internet and the number of options it provides us to start successful home business ventures. All you need is a computer and internet connection to start your home business online with or without any kind of investment. So, just get yourself ready and work for what you want to achieve.
"It is never too late to be what you might have been."
– George Eliot
Working from home gives you the feeling of running your own business and being your own boss. Nowadays, you can start almost any business from your home and immediately begun earning from it.
Is it the right time to start your home business?
If you think that working from home will give you the leverage to work only in your leisure time. Then I must tell you that you are mistaken. Initially, your home business will also require your time and efforts to make a strong base in your business. You may be considering working in pajamas is cool stuff but you need to stay organized, determined and passionate at the same time.
So, if you think that you are ready to get committed to your work then only you should start working on your home business ideas.
Here are the 10 Home Business Ideas that you can do with the help of internet.
1. Home Bakery or Tiffin
Do you love to bake or cook?
If you like to try new recipes and love to serve them to others, then starting your own tiffin service is the best option for you. Due to the job or college locations, many people move out of their local places and settle at another place away from parents. After eating fast food for many days, bachelors may crave for the homemade and healthy food which ultimately leads them towards the tiffin service provider.
Similarly, the cookie chips, cakes, and biscuits are everyone's favorite and if you know the art of variations then, believe me, you will definitely grab the kitty party, birthday party, etc. orders.
So, make your cooking hobby a great source of income for you.
2. Online Teaching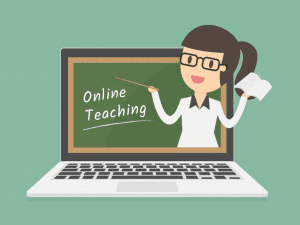 If you think you are best at something, then why not share it with others?
May it be your mathematics skills, or quill arts you can always develop the tutorials to teach your online audience.
If you have the zest of teaching and knows how to deliver your points to others then online teaching is a mind-blowing platform for you.
For example, you can search on YouTube, people with some technical knowledge share reviews and feedbacks of electronic devices like mobile phones, speakers, smart TVs, etc. You can also watch videos of unwrapping the upcoming gadgets and the audience here is massive.
Similarly, you can teach math tactics, English grammar, French, German, or other languages via online videos.
3. Research and Fact Checking
There are many research organizations that hire freelance research associate to find the statistics and other data required for reports and presentations.
Also, media organizations always need some facts and figures to alter them with their records. So, you can join any such organization that allows you to work from home, and provide them the accurate figures and stats that really exists. There are plenty of opportunities present on the internet that allow you to get started researching at home. You need to have eyes to see beyond Google and Wikipedia to get success in these fields.

If it is your desire to work in an IT sector that too from your home, that you can join MilesWeb affiliate program. Being an affiliate with a high commission web hosting company, you get complete leverage to work as per your time and location.
You also get expert advice and support from their team at every phase of your journey. MilesWeb provides you customized banners that you can use to display on your website. Your earning potential on MilesWeb is only limited to the amount of efforts you put into selling products. It is your choice if you want to work as a part-time or full-time affiliate and make your living from it.
5. Freelance Writer
Writing is a low-cost business to start from home. If you love to express your thoughts, ideas, creativity, etc. through your writing style, then working as a writer is a suitable job for you. The importance of content will never fade and each day every website needs fresh content. Get to the right platform and start writing as per your flexible timings.
Organizations may require writers for the following work :
1. To write content for blogs and articles.
2. To write technical documents.
3. To write content for websites and eBooks.
4. To write content for brochures, product manuals, press releases, etc.
5. To write content for daily social media posts.
6. To write content for a newsletter.
You can also create your own portfolio to promote yourself on the internet.
Be active on LinkedIn and Facebook freelancing groups, this will land a good-paying client to you.
6. Virtual Assistant
Virtual Assistants offer specialized services to clients and companies by serving their queries from home or office. There are many people out there those don't know, how to use and send emails or other technical kinds of stuff, so being a virtual assistant you need to help them to carry their task. The virtual assistant also looks after digital activities and voice emails, podcast activities along with blog management, proofreading, clients and customer listing management, travel and event planning, administrative tasks such as booking, and confirming appointments, etc.
You can start home-based virtual assistants with an internet connection, fax, telephone, and few online collaboration tools.
7. Jewelry Designer
The trend for jewelry changes every now and then. No one wants to copy the design from others and every time jewelers' shops have to provide unique designs. Therefore, for each type of product, every jewel shop requires multiple designs that can attract customers. For example, an engagement ring with a date, names, diamonds embossed are very famous. Similarly, for every type of ornament, you need to design attractive and creative designs. If you think you have the creative skills in you, then you can definitely give a try to this.
8. Graphic Designer
Every company needs to do branding and promotion to let people know about them. There is always a great demand for graphic designers who can come up with creative ideas every time they work for the client. All you need to do is follow company guidelines and accordingly work on customer needs. Get your Photoshop or Illustrator skills brushed up and start working on your ideas.
Graphic designers may need to work for following media channels :
• Logos
• Social media posts
• Newsletter
• Magazines
• Fliers
• Information sheets
• Menu cards
• Advertisements
• Pamphlets
• Banners
9. Domain name buyer and seller
Every website needs a domain name before coming on the internet. The demand and supply for domain names are boosting in this digital world where every business wants to get recognized locally and globally. There are companies that sell domain names and you can buy one or multiple domain names from them. To buy a domain name, you don't need any kind of website or blog, you can just register a domain for yourself and sell it to other who needs it on the price higher than at what you have purchased. To do this you need to :
• Identify profitable domain names.
• Identify the domain names that are less confusing and easy to remember.
• You can also learn about SEO and keyword optimization so as to select the best domain names.
• Understand the niche and type of domain names can be included in them.
Related: How to Earn Good Profit by Buying and Selling the Domain Names?
10. Data Entry
Data entry is a very easy and most popular online home based idea as you don't need any kind of vocational expertise rather than a typing speed. If your word counts types using keyword impresses your organization then you are in for this job.
Few good websites to search data entry jobs are Fiverr.com, FlexJobs.com, Freelance.com, Upwork.com.
Still, you should do some research before joining any company so that you don't become an online fraud victim.
To give a new level of freedom to your work, you can always start your home-based online business. Home-based business gives you an opportunity to hone your skills and you can also learn other skills to work in your interested field.
Conclusion
There are some pros and cons associated with quitting your regular 9 am to 5 pm job and start an online business such as :
Cons –
1. You may not get regular income
2. You may get bored working alone
Pros –
1. You earn as much as you work, there is no salary limitation.
2. You can work as per your wish, on your choice of day, date, time and place.
3. You don't have to leave your house and kids.
4. You can make your hobby as your business.
In the above article, I have listed some of the easiest ways to start your home-based online business. Tell us more such ideas in the comment section.