You did it! After all the decisions taken, wasted time and effort, you could start a new WordPress website, and now you want to be seen all over the world. Exciting, isn't it? The world began to seem a little bit better and full of possibilities!
But you probably already realized that this is just the beginning. One of the most important things you need to do after the launch of a site on the Internet is, get it indexed by Google. Without indexing, Google will never display your content in search results for keywords. And your dreams may get broken.
And although Google has changed a lot in SEO, but the site remains a simple indexing. Some cope with it for a few hours, while others may need more time. But the main result! Let's stop the empty talk and get down to business.
Watch this video to learn how to index your site in Google
Here are some tips for quick indexing of your website in Google.
How to check if your WordPress website is indexed by Google or not?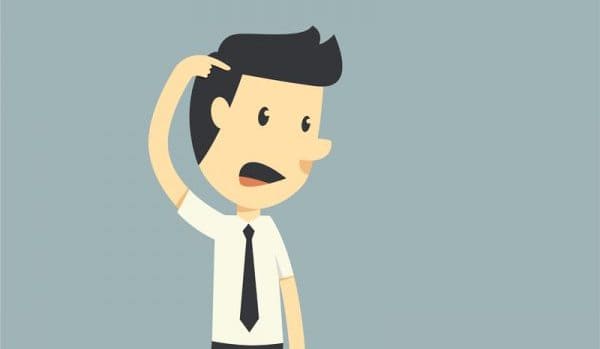 Before you work on indexing your site, it is worth checking out, as Google may already be behind you.
Here's a quick hack, how to check if you are in the system. Put the following in the search box:
site:yourdomainname.com
You will see what content and pages are already indexed. If Google has already added your site, your site pages will appear in the results that Google has indexed: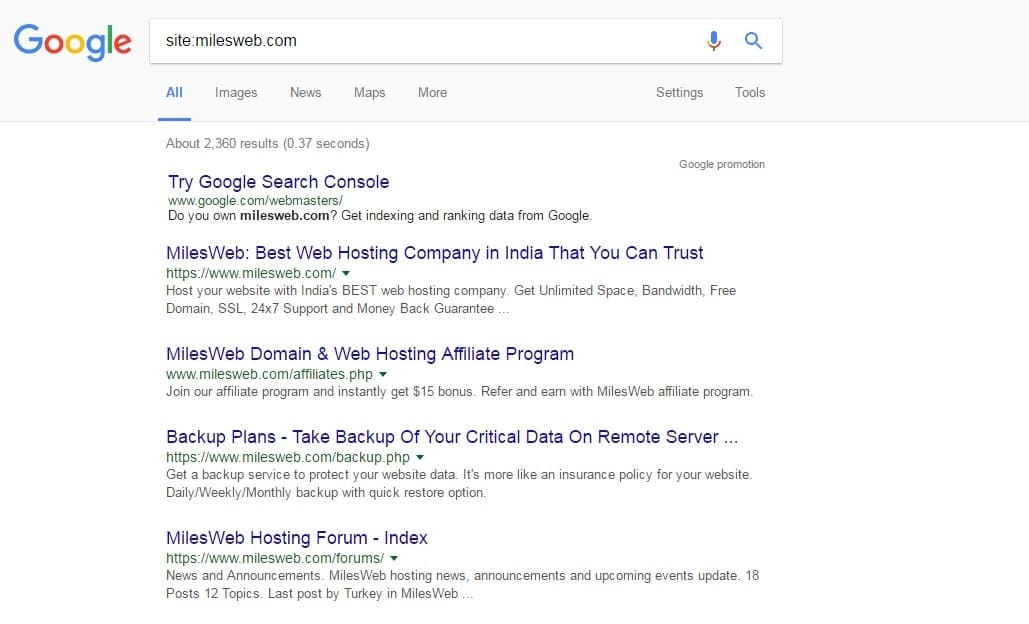 If your site does not appear, it means that you have to do it yourself.
Prepare content for your WordPress website
In order for Google to notice your site, you need to understand its requirements. Google can call the online library that contains information about everything. As with any library, the Google divides information into categories, so it is easy to find.
Consider This:
What if we get a book on the subject of design from a library but after opening it, we see that it is empty? What should be done? Maybe put the book aside, because it is useless.
So does Google. If its bots visit your website, and it's empty, it just lays it aside. That's why the first step is to fill the site content. All website pages must have useful and unique content. Then the indexing of your site will be a success.
Creating and adding a sitemap for your WordPress website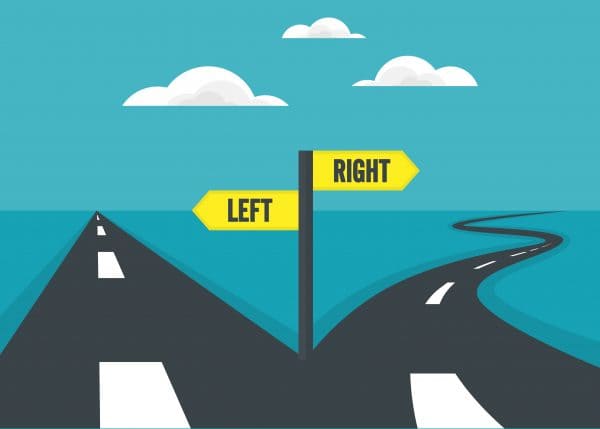 When you create worthy content, the time comes to draw the attention of Google. The best and quickest way is to create a sitemap. Recently, we published 50 Most Useful WordPress Tips and Tricks for Beginners.
Do not worry, it just sounds scary, actually create and upload a simple sitemap. To do this it is best to use a special plugin. At the top, plugins like Yoast, Squirrly SEO, and even Jetpack has this option.
Before you create a sitemap, you should do a few things.
Check your WordPress website in Google Search Console
You surely have a Google Analytics account already, but many people forget to set up an account in the Google Console, the Search (previously known as Google Webmasters).
If you submit a sitemap to Google, you should start it with the test site. If you do not have an account yet, it's time to create it.
Submitting your sitemap to Google
After connecting your site to Google Search Console, it is time to submit your sitemap. Fortunately, it's very simple.
Sign into Search Console and locate the menu item Crawl → Sitemap.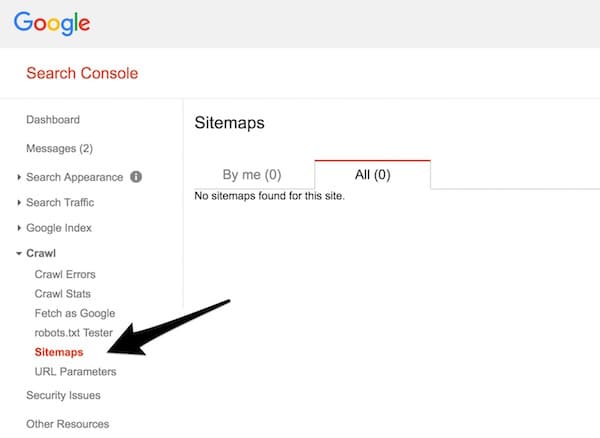 In the upper right corner click on the Add / Test Sitemap.
You will add a URL parameter of your XML sitemap.

Then add the URL (which should look something like this: MilesWeb.com/blog/sitemap.xml) and add it.
That's all! Now Google can examine your website and determine it in some category.
You can stop reading now, but our goal is to help you index your site quickly. We want to share a few tips that will help you to attract the attention of Google.
Start getting traffic to your WordPress website
Even if your site is not indexed, it's like a live site, and people can come to it. Google search is getting smarter and now not only by just looking at the website content.
The direction of traffic to your website – It's a great way to help Google understand why your site should be indexed as soon as possible because people have started coming to it, and therefore it is useful to them.
Also, there are several ways to attract visitors for faster indexing.
Social networks
This may sound not very modern, but the use of social networks and the buttons can bring a lot of traffic to your site.
This is the reason why we insist that the content should be the first step if you want to attract visitors.
Facebook, Twitter, Google+, LinkedIn can help you with this.
Blog Commenting
Using blog commenting technique for building backlinks is almost dead. Although life in it is still warm, but this method is not suitable for a solid SEO strategy.
However, leaving really useful comments in the top blogs on your subject is a great way to attract visitors to your new site.
Harsh Agrawal used this method on his new site to index a site in 24 hours, so it is definitely worth a try.
Too many comments in the blogs in one sitting can be regarded as a scheme to attract attention, and it can do more harmful than help.
Participation in groups in social networks
There is no limit on the number of groups in social networks, to which you can join. Facebook, LinkedIn and Google Plus have a wide selection.
Look for the group on these platforms and join the favorite. When you get some success in those groups, you create an opportunity to share a link to your website that will attract few visitors.
It is a bit time consuming but can pay off over time.
Start creating your own links
Publication of guest posts – This is a great way to build some high-quality links for your site, even if it is not even indexed.
If you do not write very well, then there are a couple of other options:
Practice writing content for your blog until you cannot write a guest entry for your sphere of blogs.
Find a freelance writer or content manager and work with him. Most writers do not pay for posting in their blogs. But building a good relationship with them, you will have more chance of getting a high-quality link.
Conclusion
Once you have directed traffic to your site and submit your sitemap, go to the Google Search and try to find your URL again.
If your site is indexed, we congratulate you, if it is not, carry on with the activities!
Have you ever indexed your site using some other technique? Share with us in the comments!