Traffic is the lifeblood of any website. We all want more of it and no matter how much you get, it's never enough.
While the common trend is to just get as much traffic as possible, the real secret to making money with your website is not quantity but rather quality. Getting the right audience to see your website is vitally important to help you find the right traffic.
Read: How To Use Reddit To Drive Traffic To Your Website?
Here are some awesome ways to increase your website traffic and generate more sales and leads for your business without any hassles.
#1. Social Bookmarking
These days social bookmarking has become an integral part of most SEO strategies and now webmasters are looking for some simple but smart ways to promote their websites on different social networking websites.
If you have found the secret of doing it correctly, a major boost in your website traffic is a must and you may also be ranked higher in the Google PR system. Here are three ways that can definitely help you make the most of your social bookmarking efforts.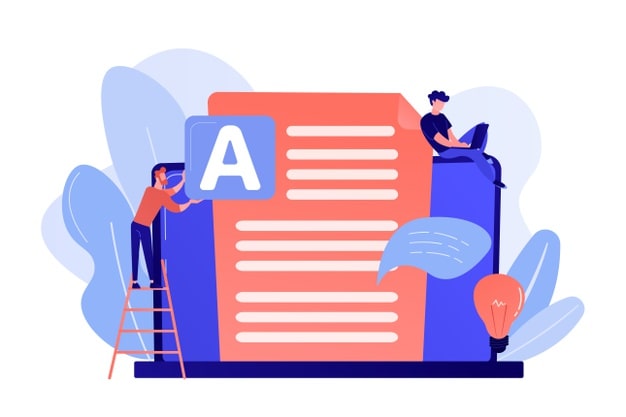 1) Though using the right tags in the description area is a must, most seem to overlook this important factor. Keep in mind that all these websites utilize the same kind of applications to generate your pages and visitors on them.
So you must put the tags in the descriptions for different pages of your website. Keep also in mind that several tags let your bookmarks belong to one or more categories.
2) Another thing that many don't care about is their page description. Often they make it messy rather than making it clear and concise.
Your description must be easy to read and it should convey all that you want to express with your post. The introductory lines are very important as they make people read your content.
3) It's better to promote those pages that have the most content, as pages with more content have the chance of getting more traffic that can stay longer on your website. Keep in mind that people want to grab maximum information when they are online.
So, you need to provide them all what they are looking for, otherwise, they wouldn't stay on your pages for long.
#2. Article Marketing
As of today, there are multiple different ways that you can market an item, business, or website. You may be thinking of the tired, worn-out, traditional forms of marketing, but thanks to the internet, all of those methods can be a thing of the past.
The internet provides us with a way to market faster and stronger. By this, it means that you are able to market whatever it is that you are marketing easier and to a larger audience. One of the great ways of doing this is article marketing.
You must be wondering, what is article marketing?
Marketing with articles is a great way of internet marketing that people are utilizing frequently, and it is paying off. This form of marketing has proven to be an extremely effective marketing tool on the internet and people are taking notice and putting this method to use.
This form of marketing requires you to write an article about what you are marketing and then place it on the internet. The article is placed in a resource box and internet users can search the articles.
#3. Social Media Marketing
Social media marketing is all about establishing relationships, and building networks and contact lists. It provides an opportunity to build a reputation in your niche and establish yourself as an expert.
The more contacts you make the more you'll be able to leverage your reputation, your content and the networks you belong to.
There are three basic types of social media sites that you can use to send traffic to your website:
Social networking sites like Facebook and MySpace. Subscribe to these sites and join niche-specific groups to start building your presence. Be approachable and helpful and you can establish yourself as an expert who people will turn to and recommend to others.
User-generated content sites, like Squidoo and HubPages. These sites let you put web pages online related to niche topics. As Google tends to crawl these pages often and rank them well they can be a useful source of traffic for your own website.
These sites allow users to share and recommend content that they find online. Share some of your own content in the mix and people will follow the links to your site.
#4. Start a Personal Blog
A fantastic technique for creating visitors for your website is as simple as starting up your own personal blog. This will help to create awareness about your website and every time you post an article on your blog, make sure you add a website link aimed at your original website.
This will assist you in building links to your site, and the major search engines value blogs and one-way links.
In the event that you wouldn't like to create your content all on your own, for your blog, well then you do not have to. You are able to visit an article service and make use of an article from their website on your own blog. Whenever doing this you will have to make certain that the actual writers' resource box, as well as the backlinks in the resource box, continue to be live when you place it on your site.
Of course, you can also add backlinks that are pointing back to your original website.
#5. Blog Commenting
Commenting on blogs won't get you much traffic from the blogs themselves, but they will get you more traffic from the search engines. Each time you comment on a blog that is do-follow, it will create a backlink to your website (if you include your website link on the comment). The more backlinks that point out to your website, the higher your page rank will get, and you will get more traffic from the search engines.
#6. Write Fresh, Relevant Articles
People will visit websites where they know they will get more quality information. Providing short, informative articles (such as this one) will show readers you have more to offer at your site. Once they read the article they will look for a way to your site.
Placing a small author's resource box at the end of the article gives information about yourself and your website. Because articles are great search engine fodder, they rank very high making your chances of being ranked on the front page much higher.
#7. Go-Pay per Click, But With Caution
Pay per Click marketing is really the ace in the hole for internet marketers. This strategy allows you to have tremendous amounts of traffic, almost instantly, to your website and guaranteeing your ad is placed on the front page of a relevant search.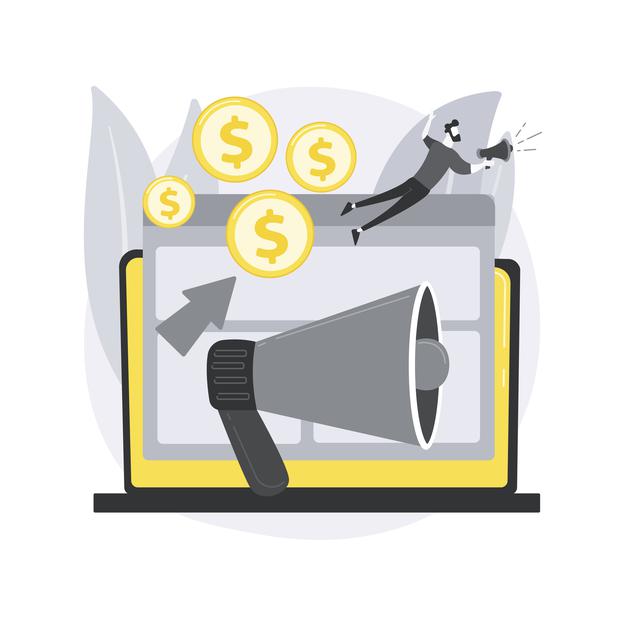 However, the downside to PPC advertising is that it can get expensive. If you keep your eye on it, keep your daily click allowance down to a minimum, you should be all right.
#8. Be Active In Forums
Take time each day to visit your favorite forums and blogs and interact with them. In forums, this is done by either answering questions or asking them yourself. Blogs have a feature called comments that are amazing in getting constant traffic.
Being active in these two mediums will help you build credibility, authority, search engine rankings by proxy, and much-targeted traffic. Most of the time, these are the people who have a great interest in your website or product.
#9. YouTube Marketing
One free method for attracting traffic to your website is to make videos and put them up on YouTube and other video directories. If you don't want to show yourself on the video, just make a PowerPoint slide presentation and do your voice-over.
If you don't want your voice on the video – say you have an accent that you notice people have difficulty understanding – then go to Fiverr.co.uk and hire someone to do the voice-over. You can do a Google search to find a video recording program.
Make good use of the description area below your video where you should put the address to link to your website. Then again you want to capture their name and email address to be on your list.
#10. Search Engine Optimization
SEO content is perhaps one of the cheapest ways to boost traffic, and the great thing about it is that it doesn't have to cost you a thing. While it may be advantageous to get with a professional, who is capable of guiding you in some of the more advanced techniques, it is not necessary to see immediate results.
All you really need is to put in the time and effort of developing keyword-rich content that is useful to your potential audience. I would recommend using Semrush as it is one of the best SEO tools in the market right now. Here is a guide on how you can activate the Semrush free trial.
Once you have done this, you need to be hitting the article directories, and make sure that your resource box allows for easy navigation to the website.
Frequency and quality are the two most important ways to drive traffic with SEO, so make sure that you keep the content coming on a regular basis, and that you are hitting the more reputable directories.
#11. Experts Interview
Interviewing experts in your niche is a great way to do two things. Increase your brand as a force in your niche. And the second is to drive traffic to your website or blog.
But first, what do I mean by interviewing? You probably have seen written transcripts of conversations with people posted on many blogs around the net. You can do the same thing. Ask a knowledgeable member of your niche a few questions and post the answers in transcript form.
So let's talk about these two benefits of using interviews. The reason it boosts your credibility and brand is that you are associating with a respected member and brand in your community.
It is the same way advertisements often feature a celebrity to boost their credibility and eventually sales. You are associating with a mini-celebrity and therefore you are likely to be respected too. That means when you launch a product for example an eBook you will have more weight in your visitor's mind and it will sell more copies.
#12. Advertise Offline
There are limitless possibilities here, I will provide you with a few ideas to get you started:
Talk about it. Tell friends, neighbors, family, everyone you know!
Volunteer to speak at public events. This is a great idea because listeners will regard you as an expert in the topic you are speaking on.
You can also close your speech with a website address or phone number. Turn your car into an advertisement. How do people sell their cars? They use it to advertise themselves. You can use your car to promote your online business.
Take advantage of free publicity – Post advertisements on telephone poles and in areas near road intersections.
Contribute – Write a column for a local newspaper or magazine.
Use billboards. If you are feeling up to it, you can go as far as renting a local billboard and posting your advertisement.
#13. Free Reports
Let's face it, people love free stuff. Giving away a free report can attract many visitors and if
it contains really good information you can be on to a traffic gold mine. The good thing about creating and giving away free reports is that they are easy to create and can send you traffic long after you've finished writing.
To create a report the easiest way, you can expand on the information you have already in your articles. You can use the articles to lead people to your expanded report in exchange for their contact information.
#14. Implement Affiliate Campaign
One of the best and most popular ways to generate more traffic to websites is by the way of implementing an Affiliate Campaign into your Marketing Strategy. This is where you get people to sign-up as Affiliates to the website and start promoting the products on behalf of the site owners. Now for every sale they then make they will receive a commission of usually between 20% to 75%.
The Affiliates are usually provided with Marketing materials such as Banners, which they can then place on their own website or articles or emails which they can send out.
The number one problem here is that these AFFILIATES are not shown or taught HOW to market these products correctly, resulting in a lot of missed opportunities, with many affiliates walking away because they are not making any money!
The website owners are left scratching their heads saying to themselves: "What have I done wrong and what can I do to make sure these guys get the necessary training?"
That, my friend, is why so many affiliate campaigns fall flat and never work. I, myself have been an Affiliate Marketer for a number of years and have made a steady income promoting other people's products but have never really hit the BIG TIME!!
You see the real problem was that I was never really shown how to do this type of Marketing properly. Sure I read countless books and scoured the internet for information, but no one really sat me down and showed me how to do things properly.
I think things are much easier these days with the evolution of the internet and the introduction of the Web 2.0 interface. It's now much easier to sit at your laptop and watch videos on YouTube that actually teach you in a step-by-step process, it's much like having your own private tutor.
Conclusion
There is so much information out there online which will help you to get started if you are new to online marketing. When I first started, this is exactly what I did.
Pick up as many resources as you can to help yourself understand how to drive traffic to your website and learn the secrets of the gurus who have been doing it for years and years.
If you have already begun your internet marketing campaigns and you haven't had much luck, then there is good reason for you to be looking around for new solutions to the traffic driving problem.
A lot of it has to do with patience and hard work, but you also have to pick a few tools and decide to focus on them long enough to decide and analyze whether or not they will work for you.
Everyone is going to have different opinions and philosophies about what tools you should use in driving more traffic to your website, so don't be alarmed if you see a variety of differences out there.
There are several ways that I currently use to drive traffic to my websites. If you are confused about which direction to turn, you are not alone.