Social media has helped many businesses to reach a wider audience and potential customers as well. If you are an online marketer looking for exposure to promote your brand, you must be searching for different platforms to grab the attention of new customers.
When it comes to marketing a brand, the first social media platform that comes to your mind is LinkedIn because it is more ideal for targeting professionals while Facebook can help you reach an audience of specific niche through groups. At the same time, a new app "TikTok" has started booming in the market and is leading in the race of these social media platforms that were popular till now.
TikTok has advanced options for security check that helps users to report misuse and harassment online thereby, making it appropriate for marketers to promote their brand online. TikTok is a powerful way for branding and promotion to get the highest reach with minimal investment.
Planning to add TikTok into your digital marketing strategy for 2020? Keep reading to discover more about this trending app for short videos. In this post, we'll give you a piece of in-depth knowledge about TikTok marketing.
What is TikTok?
TikTok is a popular video-sharing, Chinese-owned social networking app. This app is used to create short lip-sync videos, funny videos and talent videos.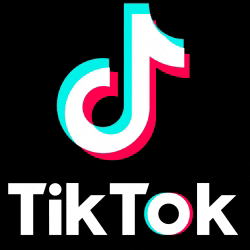 It is the world's fastest-growing social media app. A user can shoot, edit, share a 15-second video clubbed with music, animation, filters, special effects and do a lot more. Same like other social media apps, a user can like, comment and share videos as well as follow other users on this platform. TikTok can be installed on both the mobile platforms Android and iOS.
A Short History of TikTok
Musical.ly a popular lip-sync app for videos was acquired by ByteDance– a Beijing-based company founded in 2012. They merged this app with their lip-synching app- Douyin that was launched in September 2016 for China. TikTok was launched in the year 2017 for the international market. There isn't much difference between Douyin and TikTok, it's just that they run on separate servers because of the Chinese censorship restrictions.
How TikTok Became Popular?
TikTok's popularity was skyrocketing among millions of users since the time it launched. In October 2018, it became the most downloaded app on the Apple store in Thailand and some other countries. Currently, TikTok has 500 million active users and the US is the most popular country in which it has been downloaded over 80 million times.
Here are some reasons that added up in TikTok's popularity:
Celebrity Endorsements: Celebrities like Jimmy Fallon and Tony Hawk joined TikTok in November 2018 which made the app more popular. Along with paid partnerships, these celebrities started "challenges", they urged the viewers to take challenges and post those videos on TikTok with the challenge specific hashtag. For example, Jimmy Fallon started with #TumbleweedChallenge that went viral and within a week it received over 8,000 entries and 104.4 million engagements.
Localized Content: Although TikTok is a global app, it focuses on localized content. This app runs challenges and contests with localized hashtags. Across several countries TikTok runs a "1 million audition contest" and for this, each participant is given a theme to create videos and later, the best video creators get awarded. Additionally, it also sends users personalized recommendations about the latest trending videos, hashtags or challenges.
Effortless Content Creation, Sharing, and Viewing: Creating videos on TikTok is pretty simple. All you have to do is create a short video of anything from your daily routine and post it. As soon as a user opens the app, random videos begin to play one by one in the loop and the viewer gets drowned into the sea of entertainment. Because of these short video making formats, neither the video-making process or the watching process is time taking.
How Does TikTok Work?
As mentioned above, you can post a 15-second video on the TikTok app. These videos can be created either directly in the app or you can also upload previously created video from your phone as well.
We've listed a few things that you can do on TikTok:
Videos
Creating and watching videos is the main job of the TikTok app. Along with videos, you can also create or upload slideshows in this app. It also gives provisions to start recording, set timers and add other effects.
Video editing
With TikTok you can add filters, split-screen, add slow motions, time effects, add transitions, GIFs, stickers, emoji and do a lot more stuff for editing videos.
Music
A user can add new music as well as trim, or discover music from TikTok's library. It's also said that TikTok plays a major role in helping tracks gain popularity.
Interaction
Like other social media platforms, a user on TikTok can follow other accounts that they like, as well as write comments, give hearts, download videos, or share it. In your profile's favorites, you can even add videos, hashtags, sounds, and effects that you like.
Profiles
Along with keeping a track of followers and accounts followed, TikTok also shows the hearts and comments the video has received. As on other social media platforms, the official account gets a blue badge, similarly, on TikTok popular creators are designated with blue checkmarks.
Live to stream
Not all users, but a few of them can live-stream on TikTok.
TikTok Demographics and Algorithm
Although TikTok has restricted sharing of any statistics and user data below is the only available information we have:
Gender:
It is observed that TikTok has more female users, approximately 60%. The age range of these female audiences is 16-24 years.
While on Douyin this ratio is 4:6 roughly for (male to female).
Age
This app is mainly popular among teenagers, they are commonly referred to as Generation Z.
41% of TikTok users are between 16 and 24 years as per the Global Web Index.
While 75% of users are between 18 to 35 years in China on Douyin. This age group happens to be the most active segment on TikTok.
Geography
TikTok is highly popular in its native country, China. It has 500 million monthly active users.
With the highest userbase, China may be on the top. At the same time, it is widely popular in 154 countries while 40% of users are located outside China.
India has major user accounts with approx 25% app downloads to date. In Japan, the app has around 9.5 million active users noted in the last quarter of 2018 and in Thailand, one in seven people download the app.
In the U.S, this app is downloaded more than 96 million times.
Algorithm:
Just like other social media platforms, TikTok works more on user-generated content. The only thing that differentiates it is that TikTok shows you content from random people on this platform, while Facebook, Twitter and Instagram display content based on the people you follow.
The "For You" section on TikTok displays the content that they think users will engage and do alterations based on their behavior patterns. John Herrman- the New York Times columnist says: "Imagine a version of Facebook that was able to fill your feed before you'd friended a single person. That's TikTok."
How Do People Typically Use It?
TikTok is a mixture of funny, serious and confusing videos. The users on this platform have already found ways to manifest themselves on the app.
The trends on TikTok are moving rapidly, but the following ones have been holding their place on top since long:
Duets
This is a well-known feature on the TikTok app which allows users to make a video using another user's video in a split-screen called a Duet. The final output of the video looks like call-and-response format meaning it looks like both the users are interacting with each other.
Challenges
The challenges usually come with a hashtag that encourages the user to participate by using the challenge specific hashtag and create a video around the same theme. Some examples of these challenges are #AirplaneChallenge, #LiteralLyrics etc. The challenges go viral quickly and of course, the reason is that TikTok features the trending hashtags on the search page.
React Videos
Along with comments and share options on TikTok, under a user's video, the viewer can also post a reaction. You must have seen this thing on YouTube where the influencer creates a reaction video of a trailer or a movie. The same feature is used by TikTok but they have perfected it. While the video is been played, a user can record their reaction and later place it where they want their reaction video to play along with the original video.
Safety and Security Concerns
There's a controversy about the TikTok app. It has a young user base and due to that, the concerns about kids being exposed to predators have increased.
To overcome this problem, TikTok released a set of videos for "awareness" on its channel @tiptoktips that encourages the user about maintaining safety. These videos show a creator explaining in-app features for safety like reporting inappropriate content, choosing who can send you a message, screen-time limit setting, etc.
Additionally, it has also fallen under attack from politicians over its Chinese ownership. Some time ago, Chuck Schumer (D-NY) and Tom Cotton (R-AR) asked the U.S intelligent officials to investigate any dangers to national security.
According to Smith, Carmichael Lynch Relate is suggesting to take the approach of sit back and wait with TikTok for an older target audience. He says:
"We are telling some clients to just hold a little bit and see how it plays out, but Facebook got ripped apart during the last election and the next year bounced back with even better engagement. Instead of abandoning it, people just got smarter about using it."
Should Brands Pay Attention to TikTok?
If your target audience is Gen Z and you are not on TikTok you surely are missing out the chance. Instead of looking at it as a medium for generating traffic or leads, consider it for using brand awareness.
Not only this, but you can also use it to engage your young fellas and show off a lighter side of yours through funny videos, taking up the challenges and other strategies that can be seen only on this platform.
We can definitely say:
#TikTok is the next big thing in #marketing for #brands
Click To Tweet
So, are you ready to get started with TikTok marketing for your brand?
Ways That Brands Can Utilize TikTok
TikTok Marketing is not as difficult as you think.
For now, you have three options, if you want to market your brand on TikTok:
Create a profile under your brand name and upload videos.
Reach out to influencers to talk about your brand, this will help you reach a much wider audience.
Run paid ads across the platform through their paid campaign options.
Influencer Marketing on TikTok
For brands, it's difficult to reach out to Generation Z audiences because of their disliking for any traditional ads. You cannot be too salesy on Tiktok and the reason is that its users are mostly youngsters.
The key to being successful on TikTok is reaching your target audience through influencers, whose followers match your group of consumers at which a product or service is aimed.
To start with, find reputable TikTok influencers to partner with. While selecting an influencer to represent your brand, you must judge an influencer carefully. Say for example, if you sell cosmetics, then targeting a fashion influencer would be a good decision rather than picking the one that is into sports or athletes.
Some of the Top TikTok influencers are:

Kristen Hancher
Aashika Bhatia
Loren Gray
Manjul Khattar
Gil Croes
Related: 5 Steps To A Flawless Influencer Marketing Campaign!
Advertising on TikTok
If you don't want to hire an influencer for TikTok marketing of your brand, another way is by promoting your brand with the help of an advertising option. Although it took a while for TikTok to implement this option, now they have sponsored ads option available. This can also be done by using a business TikTok account.
Just like other social media platforms, it's not easy to build a considerable audience on TikTok especially, for the accounts that have different demographics than that of TikTok users.
Therefore, advertising is an effective way to market your brand on TikTok.
Hashtag Challenges
Challenges are the primary feature of this platform. The users of TikTok are passionate about creating and uploading challenge specific videos. These challenges are added with a hashtag so that they are easy to remember and easy-to-find.
Some popular hashtag challenges are
#InMyDenim
#InMyDenim challenge was started by Guess. And it was the first promoted hashtag challenge on TikTok in the U.S.
#Wavez4India
This challenge was led by Lay's India's which crossed 9 billion views.
#SwagStepChallenge
Yet another example is #SwagStepChallenge started by Pepsi India's crowd-sourced videos for that has over 23 billion views on the TikTok.
Most of these hashtag challenges are created by brands, while some hashtag challenges became popular based on user-generated content. While even you can create a hashtag challenge under your brand, you may not get that much exposure or popularity unless you approach an influencer and ask to kickstart your #hashtag challenge. Once you get a little boost with your #hashtag challenge on TikTok, other users can engage easily.
Brands That are Already Growing on TikTok
As mentioned earlier, there are approx 30 million active users in the U.S. Professionals say the brands doing great on TikTok are Sephora, Chipotle, Fenty Beauty, and Teen Vogue.
For example, Chipotle created the #GuacDance challenge asking users to show their moves for National Avocado Day which is on 31st July. There were 250,000 videos of this challenge with almost 430 million videos within a period of 6 days.
Not only brands like Taco Bell are getting attention on the platform but also The Washington Post is engaging the young audience with BTH at the press.
When all the brands were moving to Tiktok, Google also didn't stay behind. #HeyGoogleHelp was sponsored hashtag campaign by Google. Using this hashtag, the users had to create videos making use of Google Assistant or other products by Google Voice.
As a brand manager, you must be thinking whether it's the right platform for your brand or you should set up an account for your brand, or whether you should take advantage of influencers who joined TikTok already and have a good number of followers.
Some brands have already used TikTok to become popular and some more are jumping onto it every day.
Below we've rounded up a few brands that have established their presence on TikTok and are doing good:
The Future of Tik Tok
Even though on today's date, TikTok has become widely popular but still, we cannot say that it will continue to maintain the same fame down the line. The best example of this is "Vine" which became a famous video-sharing platform once upon a time. But, it completely vanished over the period of time and similarly, many other apps speedily rose to popularity and then disappeared.
For continuing with its existing popularity, TikTok will need to find new ways to keep the interest of its audience. Also, they will have to take into consideration the need for marketing for brands that want to establish their presence on TikTok.
As more and more brands are taking a step on TikTok to grow their reach on social media marketing, TikTok must pay attention to making the platform more marketing-friendly for brands. If brand engagements are capitalized, it has more chances to grow further and stay on top of other social media platforms.
Let's take a look at what Neil Patel– a famous digital marketing entrepreneur has to say about TikTok marketing.
https://www.instagram.com/p/B5nhy22Aszg/
In a Nutshell
Even though TikTok is the latest platform. It's not fully tried and tested, but it holds a lot of potential as an effective marketing strategy for brands.
We believe 2020 is going to be the year when social media marketing will slow down and we will notice brand marketers hopping around platforms other than Facebook, Twitter and Instagram. Here comes the big question, if your audience moves to TikTok will you be already present to greet them?
What's your stay about TikTok marketing? Are you planning to start marketing on TikTok? Do let us know in the comments below, we want to hear from you.