People perceive private cloud as a platform that offers cost reductions, energy savings, speedy implementation, and client empowerment. But what exactly is a private cloud?
Cloud computing has advantages for different businesses. When public clouds are insufficient for a company's purposes, private cloud hosting is ideal. A public cloud might not be able to guarantee the service or uptime that an enterprise requires.
A crucial benefit given by the private cloud is that users don't have to share resources. A private cloud computing architecture is appropriate for dynamic demands that require direct control over their environments to fulfill security, business governance, or regulatory compliance requirements. Virtualization, whether Microsoft's Hyper-V (with all System Center products built on IT or VMWare, can help with flexibility in the private cloud.
5 Main characteristics of cloud hosting include:
Self-Service On-Demand — A client may simply administer their services without the assistance of their IT staff or a hosting provider.
Resource Pooling – Services running in a data center share infrastructure with numerous other clients; broad network access – cloud services are available through standard broadband networking technologies.
Rapid Flexibility — It is easy to modify the cloud services according to the demand.
Measurable Service – Resource utilization is recorded in a real time basis when you host on a cloud platform.
Related: How Does Cloud Hosting Promote Data Security?
How Do Private Clouds Function?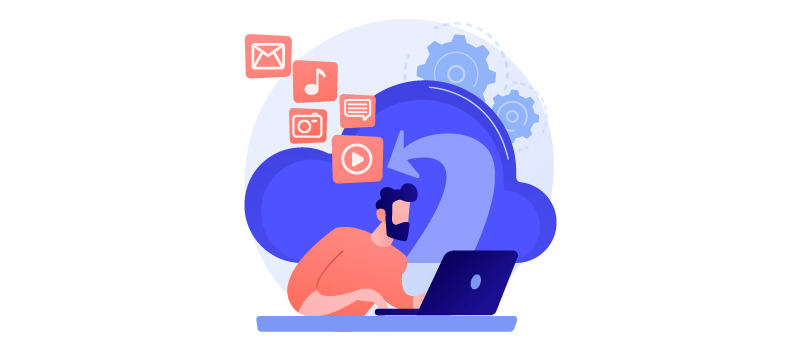 Many technologies go into the making of a private cloud. Understanding how virtualization works are essential for understanding how private clouds work.
In a private cloud, resources are pooled through virtualization technology. This eliminates the requirement for the cloud to create environments by virtualizing resources from several physical systems at the same time. The resources are gathered from a single source through a regulated IT procedure.
A layer of management software offers administrative control over the infrastructure, platforms, applications, and data in the cloud by supporting cloud administrators in measuring and optimizing consumption, overseeing integration points, and keeping or recovering data.
Virtual private clouds provide hardware and storage configurations along with the benefits of a secure, private network. Businesses who want to use the private cloud but don't have the funds to invest in an on-premise solution might profit from cooperating with a private cloud service provider.
Who Can Use A Private Cloud?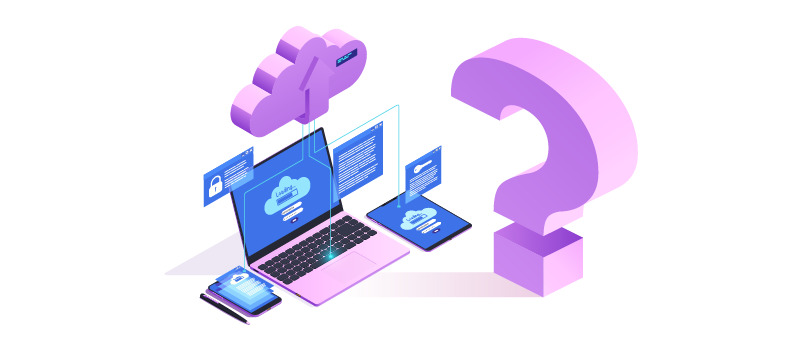 You should have a solid sense at this stage if a private cloud is the best solution for your business. A private cloud is ideal if performance, privacy, and control are crucial elements for you. Any application or service is operational on private clouds. Ideal for confidential information like proprietary data, financial statements, or customer data. Each business has its pool of resources that dedicated leased lines or onsite internal hosting can access.
IT leaders unable to shift to the public cloud but want enterprise resources on-demand can opt for private clouds. Banking and security sectors can utilize encryption methods and firewalls for protection. Private clouds, as opposed to public clouds, provide an added layer of security.
The workloads will also determine whether you should or should not invest in private cloud infrastructure. Enterprise virtualization systems are well-suited to traditional applications.
There are two alternatives when it comes to private cloud implementations:
● The customer's own data center is used to implement the private cloud.
● The private cloud is set up in the data center of the service provider.
Related: What Is Cloud Hosting? – Answered!
Advantages of Private Cloud
Private Cloud Service Can Be Customized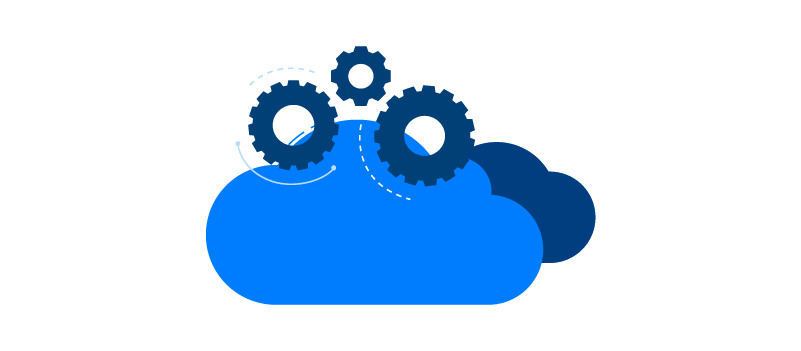 One of the most appealing features of a private cloud is its adaptability. When it comes to public clouds, you get what you pay for. The cloud provides you with the same services that they provide to everyone else. You may have a few servers and other hardware alternatives to pick from.
A private cloud provides with several alternatives. If you need certain hardware, be sure to mention it. In most cases, the seller may still provide you with advice on what you might need.
Adopting a private cloud also allows you to customize your cloud any way you want or need. You may need extra security measures or software. To support bespoke software in your company, you may need to use a specific framework. You might not be able to get it from a public cloud provider. The private cloud provider can assist you in obtaining exactly what you want. They'll also assist you in setting it up.
The result is a cloud that is customized to your company's requirements.
Ensure Better Security & Encryption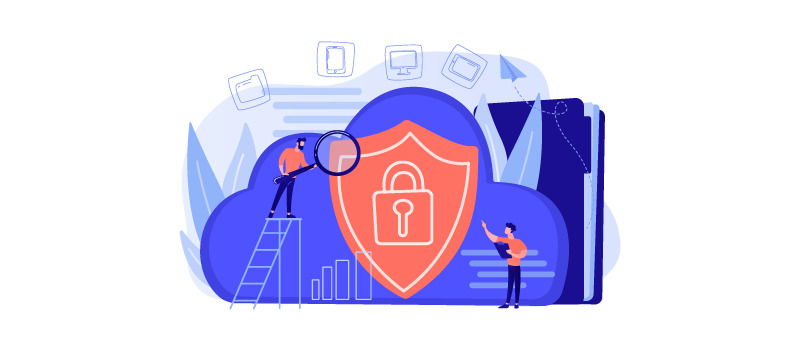 Improved security and privacy are some advantages of a private cloud over a public cloud. In the private cloud, there are many ways to strengthen security and privacy. Both the hardware and software may be customized, to begin with. Therefore, you can use security protocols or apps that you choose. Public cloud companies provide high levels of security, but not this degree of customization.
For some businesses, what they have to offer may be enough. Even so, improved security may be beneficial to any firm. The private cloud also employs hardware that is only dedicated to your business. Virtual servers on a public cloud provider's physical infrastructure deliver cloud services. This indicates that you are not the only one on your server. If hackers attack one of the businesses on the server, they may be able to access your information as well.
A private cloud may help firms meet regulatory goals besides providing increased security. When you create a private cloud, you may customize it to your company's specific demands. Security and privacy measures enable you to meet or surpass industry requirements.
Related: AWS vs Azure: Which Cloud Platform Is Best For Your Business
Enhanced Resource Management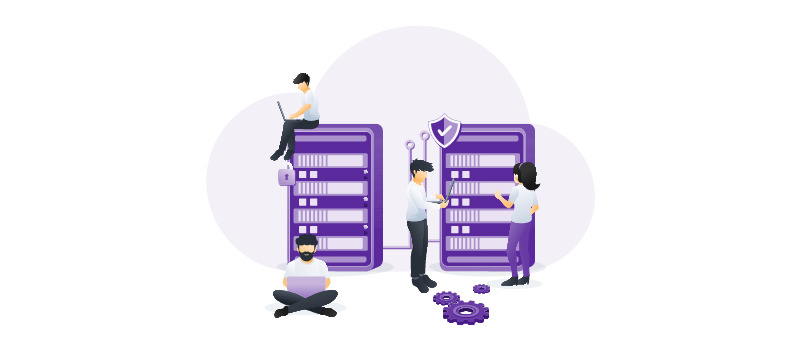 A private cloud gives your company more flexibility and better resource management. The most important features of any cloud service are flexibility and scalability. You can perfectly accommodate your business and IT needs in public cloud platform. Vendors enable you to add resources as and when you need them. Resource utilization is never utilized completely in a public cloud.
These solutions are more effective in the private cloud. This implies you can achieve efficiency on a large scale without new installations. There is no competition on the server because it is a private cloud. When you place a request, the server can respond.
As a result, the server will be able to use all its resources to serve your company. The private cloud can handle any need, whether it's processing requests for an app or storing up your data. Faster servers, as well as improved budget management, result from better resource management.
Business Continuity Through Data Integrity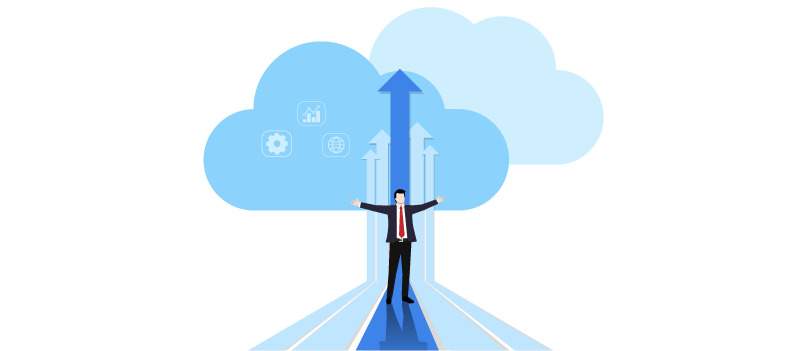 Business continuity is one of the reasons why corporate executives use the cloud. This is in the form of data storage. This is a smart practice since cloud storage can meet part of the backup requirements. They can, for starters, provide an off-site storage option, which increases data security. Your data will remain safe and accessible even if there is a natural disaster in your region. It's also a good idea to keep at least three backups on hand. Cloud hosting can assist you in establishing a second or third data storage place.
The cloud does this by enhancing data accessibility and integrity. Cloud computing assists your team in making data more accessible. If you keep your data on your computer, you may not be able to access it when you need it. If one of your internal servers fails, the cloud may act as a backup. It's difficult to tamper with data stored off-site. You can double-check your data or recover files that have become damaged in some way.
For many enterprises, the private cloud provides better security than on-site storage. This helps your company to continue operating even if you have a setback. The ability to access secure backups can ensure company continuity in adversity.
Related: Brighten Your Future With MilesWeb Business Hosting In Cloud
Energy Efficient System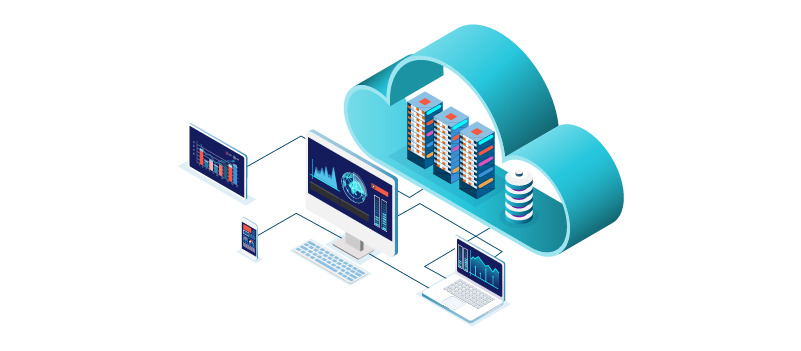 Many businesses look for efficiency and affordability. Energy efficiency is another upcoming theme. The distribution of resources is what sets the private cloud apart. Private clouds arrange resources in a way that doesn't overburden your network. This results in lower costs, better flexibility, and increased production. A private cloud hosting enviornment is ideal for companies that have varied infrastructure requirements.
Conclusion
The flexibility of the private cloud is due to the on-demand self-service, resource pooling, and measurability. The IT department is now only in charge of the general infrastructure. Users can use the resources as per their requirements. This is the computing of the future!