With the growing use of cloud computing, concerns about cloud security are also on the rise. With hackers invading sensitive and personal details, many don't like to store their sensitive information online. While this may be a realistic concern, cloud services are ethical and companies managing these services try their level best to provide users with the best possible secure environment for all their customers.
With data breaches continuing to make headlines and cybersecurity threats continuing to be a serious point of contention, data security providers have been continuously working on innovative solutions to enable topmost security for their customers.
Today, more and more organizations and businesses are migrating their data to the cloud, and thereby the need for certain radical approaches to proactively optimized stacks and resilient cloud-network is also on the rise. To satisfy all these needs, coming year is witnessing quite a few new cloud security trends which are likely going to change the way we see enterprise security of the future.
Here is an insight into the emerging trends and innovations in cloud security and how they can change the way we perceive enterprise security. 
The ZTNA (Zero Trust Network Access)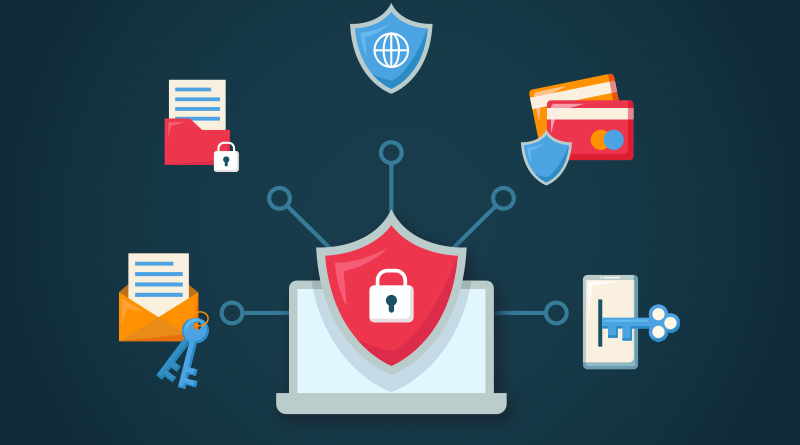 In the past few years, ZTNA has been constantly creating a buzz in the cloud world. With the shifting priorities of organizations and businesses, and embracing zero trusts, ZTNA is the new technology that is trusted for its liability in achieving an actual zero trust model.
What is ZTNA?
ZTNA consists of a set of technological innovations that function on an adaptive trust model. Also being known as the SDP – Software Defined Perimeter, with ZTNA trust is neither implicit, access is only granted on a least privileged basis, 'need to know' granular policies. ZTNA provides its users with secure and seamless connectivity for all private applications without the need to place them to exposing apps over the internet, and not on the network itself.
Unlike FWs or VPNs, which are network-centric solutions, ZTNA's approach is different fundamentally in securing access to all internal apps, which are based on the four core principles:
With ZTNA, it isolates any chance of granting apps access from network access. This minimizes the risks to the network, thereby, omitting all chances of infections by violated devices, and grants access only to authorized users.
With ZTNA, the allowed connection is outbound only, thereby, ensuring that both the network and the application infra are invisible to non-authorized users. The IPs are hidden and never get exposed over the internet, thereby, creating a 'darknet' that makes it almost impossible to be found.
With ZTNA's native application segmentation, it is ensured that once an authorized user application is accessed, permissions are granted on one-to-one parameters. Authorized users will have access only over specific applications, and not over the full network.
With ZTNA, the user gets only a user-to-application approach and not a network-centric approach to security. The network turns de-emphasized and the internet a new corporate network, ensuring end-to-end encryption of TLS micro-tunnels and not of MPLS.
Serverless Computing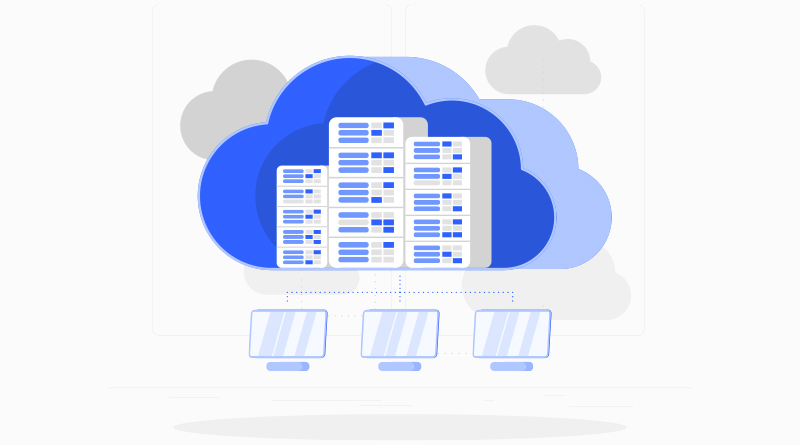 Well, this seems interesting! Serverless computing is a way that provides all backend services on an as-used basis. Though severs are still used, you get all backend services from a vendor which is serverless, and you are charged based on usage, and not any fixed amount on the number of servers or any fixed amount of bandwidth.
The serverless provider allows you to deploy code and write without any hassles of caring for any underlying infra. When you get backend services from such vendors, you are charged based on your computation and there is no need for any reservation and being charged with a fixed number of servers or bandwidth, since the service is all auto-scaling. Though being called serverless, actual servers are still being used, but the developers are not needed to be aware of the same.
Previously if you wanted to develop a web application, you would have to own physical hardware to run the server, which was very expensive and cumbersome at the same time.
But it was after cloud computing came into being; a fixed number of amounts or servers' space was possible to be rented. Companies and developers rented these fixed servers' units, mostly over purchased, to make sure that if there is a spike in activity or traffic, it will stay within the monthly limits and not break their apps. This simply meat that most of the server space that was paid for uses, or goes to waste.
With the introduction of auto-scaling models, the issues are rightly addressed, but still, with auto-scaling, any unwanted aggression in the activities, like DDoS Attacks, ended up being highly expensive.
Benefits you get with serverless computing:
Cheaper costs are highly cost-effective when compared to traditional cloud service providers that used to result in paying unnecessarily for idle CPU time or unused space.
Simplified scalability: Using serverless computing architecture, you don't have to worry about policies scaling up the codes. It is all on the serverless vendor to handle the scaling and on-demand.
Easy backend coding: With serverless computing, developers have the power of creating simplified functions which independently operate for a sole purpose like API calls.
Quick turnaround: With the ease of modifying code on a piecemeal basis, developers don't have to deploy any complicated processes for bug fixing and adding new features.
Confidential Computing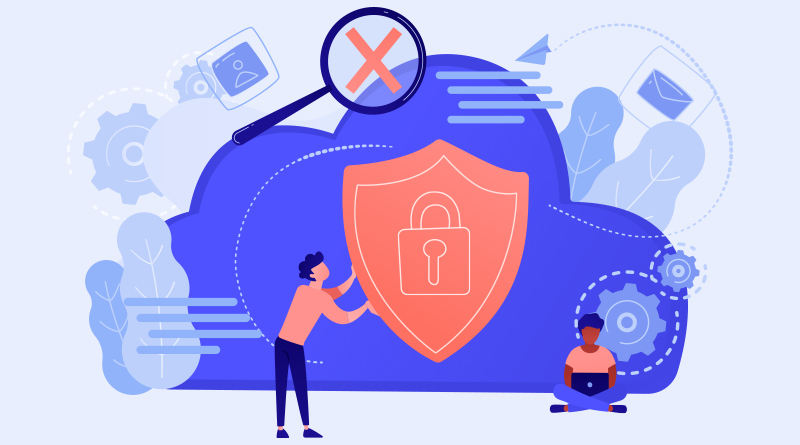 To secure data in use, one of the best innovations in the world of cloud computing and the emerging industry is confidential computing that is focused on securing the data being used. The idea behind this is to enable encrypted data to be processed in the memory thereby, lowering all risks of being exposed to the rest of the system. This reduces all sensitive data being exposed with higher degrees of transparency and control for the users.
Organizations and businesses these days need higher levels of protection and control that can safeguard their sensitive data and IP wherever they reside. Confidential computing omits the gap by enhancing data protection and ensuring the best-in-class cloud security.
Using confidential computing will allow you to run your sensitive business workloads over the cloud, and that too without the dangers of malicious accesses, and allow in building cross-cloud data applications from various parties with enhanced cloud data privacy.
Why would you need Confidential Computing?
Confidential Computing has numerous advantages for organizations. Some of them are:
Protects all your sensitive data during the processing phase, encouraging more and more businesses and organizations to leverage cloud computing for processing and storing of highly confidential workload.
Protects your organization's intellectual property. The use of confidential computing is not just to safeguard or protect your data, but it also aids in executing applications safely and hidden in an isolated environment, safeguarding from any kind of infiltration.
– By using confidential computing, you can opt for the best cloud service provider that meets all your business and technical objectives without you having to worry much about the security of the stored sensitive data.
Confidential computing provides you with complete end-to-end encryption of the cloud data.
Confidential computing makes it easy to transfer data from one environment to the other and also between cloud providers, without the risks of exposure to unauthorized entities.
Confidential computing allows new opportunities between organizational collaborations without the dangers of exposure of confidential data. Even multiple organizations can work together analyzing separate data sets without the need of accessing each other's data.
DevOps Secure Automation
DevOps is referred to a set of software development practices that amalgamate the two cores – DEV (Software Development) and (OPS) Information Technology Operations) for the optimization of delivery of a solution, platform, or, product.
The whole process can be imagined much like a production factory where a product moves over a conveyor belt, and developers are working on it at various stages to make the product finally ready for the customer, and that too with very minimal interaction.
DevOps or DevSecOps stands for Development, Security, and Operations. It is an overall approach towards Culture, Automation, and Platform Design that integrates security as an additional responsibility.
There are built-in security parameters, and not just not security that works as a parameter working around data and apps. In this approach, the feature releases and software occur in real-time. The security processes are automated so that workflows can run smoothly, making organizations worry less about network security and more about development.
While the year ahead having inherent limitations, you can be optimistic that the coming days will see more innovations in the cloud security domain. Whatever you may call it, ZTNA or Serverless or Confidential Computing or DevSecOps, the road ahead is certainly leading us towards cloud computing. The pace at which cloud computing is evolving, this technology is going to be imbibed in all the processes performed in daily life and the level of security is also going to be enhanced.