Holidays are a part and parcel of our life, right? But if you are running an online business then it is assumed that you are working 24x7x365 days to serve your client. For example, web hosting, eCommerce or other businesses which are giving 24×7 support service to their clients. It becomes difficult for them to manage their support service in the holidays.
Managing customer support for holiday period is crucial because, if you are targeting globally then holiday pattern may vary location wise. Make sure that your support team is able to manage the holiday rush and you have to plan it accordingly. Unfortunately, if you neglect the holiday season then it is 100% sure that you are going to miss the benefits of the potential customers for that period.
Preparing strategies and strengthening your support team is a key towards success for your online business, as you are helping your clients by providing assistance for necessary queries and making them stress-free. If you are not prepared with such strategies then still you have time. Check this article and follow below-mentioned tips to prepare your support team for handling the rush during the holiday period.
Why support service is essential during the holidays?
If you're working like us 24x7x365 days then its obvious that you are going to get busier in the holiday season. Holiday is not only for getting relaxed, buying gifts or eating good food but also, it's a critical period for businesses, because it's time to deal with the new and existing users as well.
This period is beneficial for businesses and it is suggested to take full advantage of the same. This can happen only if your support team is worth to handle the massive load by providing the best solutions to your clients.
In case, you are not prepared for such situation and experience sudden rush on your ticket board, chat, email and phone then there are possibilities that your team may get frustrated and end up dealing in a wrong way with the potential customers. I know no one wants to experience such a huge loss in their online business. Therefore, it is necessary to prepare the plan and implement properly. By doing this, you can ensure that your clients will get top-notch service in the holiday period.
Related: Top 12 Tips to Promote Your Small Business Website During the Holiday Season
7 Tips to Prepare Your Support Service for the Holiday Rush
#1 Monitor Last Year's Data
A calendar consists of 365 days and it's a long period for any business to analyse their working. Likewise, the first step you have to take is, monitor your customer data of 2018 in terms of the volume of calls and messages you have received. This data will help you to know the common issues that your team is lacking and those need to be corrected.
As per this data, you can also manage your rush in future. This will allow you to work on those areas, where you were struggling in the past. Additionally, you can prepare replies for commonly asked questions.
This analysis part is totally dependent upon the tool set which you are using for chat purpose. If you are using software like Zendesk, Awesome Support or any other software then you should check its statistics and queries of last year. Moreover, you can also have a word with your other team members to know more about issues that they faced during the holiday period last year.
#2 Mention Active Support Channels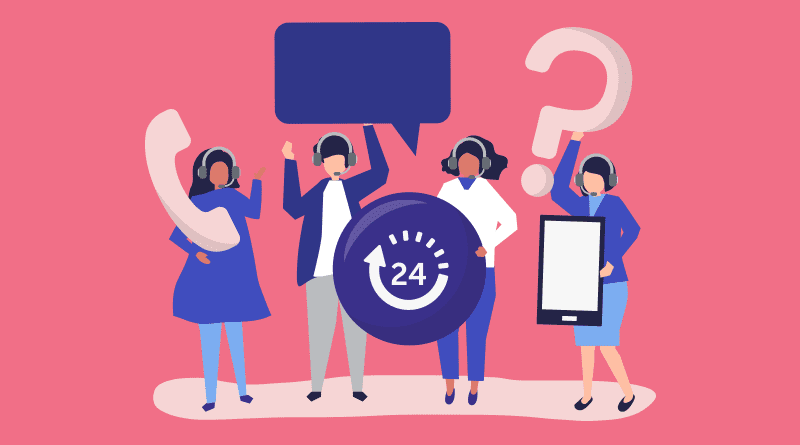 To manage the rush of the holiday, its necessary to focus on different modes of communication that you are going to offer such as live chat, email and phone. Let's assume that you have a small support team offering all modes of communication in the holiday period. In such a situation, imagine that your team experiences a sudden load of customers and all communication modes are simultaneously juggling then it will surely affect your support service quality.
To overcome such problem, you need to study which communication channel will work actively, and then allocate the specific number of team members to handle that particular communication channel like phone calls along with emails. As mentioned above, analyzing the last year's data will help you to know which communication channels are most used by customers to connect with you. In case, you feel there is a need of more manpower then you can hire and expand your support team.
#3 Keep Your Customers Informed
The easiest way to avoid customer frustration is to meet their expectations. This can be done by informing your customers about the working schedule that you are going to follow during the holiday period. In short, you have to mention your working hours and communication channels that they can use to communicate with your support team. You can also mention a specific phone line and email details for those clients who are in need of urgent help from your side.
Also Read: Website Or Online Store: Which Is Better To Sell Online?
#4 Use a Triage System for Support Queries
Implementing a triage system can somehow give you relief. This includes sorting of tasks and support queries into different categories based on their urgency. You can determine the dealing pattern and give first priority to the most urgent query, whereas non – emergency tasks can get handled later.
This will help you to know how much time is needed to solve the query. If a specific query requires more time then you can work on solutions that can be dealt in a right way by saving the time. You can label the query categories. For example, the critical query that can be looked first, the urgent query that can be handled within 1 – 2 hours and issues that can wait for the day or two can be labelled as low priority. Additionally, you also need to focus on all requests that you are receiving from the clients.
#5 Update Your Blog and Knowledge Base
Previously, in the 3rd point, we have discussed that it is necessary to inform your customers. However, this is also essential in terms of updating your blog and knowledge base section. By providing the necessary content on small and frequently asked questions can help your clients in many ways. Moreover, this can lower down a load of support team during the holiday period. You can have a word with your team to know what are the questions and queries that can be used in the content form to help your clients. In case, you have set up a blog and knowledge base section then update the content on a regular interval.
Related: 7 Ways In Which Your Business Can Benefit Through Blogging
#6 Study How to Help Stressed Clients
Being a web hosting or other online company, it's your duty to satisfy the customer. Holidays are used for getting relaxed and keeping away the stress. In this period also, you will come across with few customers who are facing difficult issues and due to this, they get frustrated. For such customers, you need to plan something different to make them stress-free. However, handling difficult customers is a tough task. In such a scenario, you can train your support team to stay calm and professional all the time, irrespective of what customers say.
#7 Provide Compensation to Customer
It is the best way to calm down your customers and build the best relationship with them. In a difficult scenario, compensating to a client will help to take over situation immensely. Sometimes customers also accept such type of treatment and in return will appreciate your service. Your ultimate goal is to keep customers happy and satisfy them, despite of their current grievances. You can follow compensation activities like providing a small gift, coupon, discount or anything else that you feel useful for your customer.
Conclusion:
Being an online business owner, the support team is the backbone of your business. You should aim to provide fully satisfied and quality service to your clients. Because if your clients are happy then they will recommend your service to others as well and you can run your business smoothly.