The way people shop has revolutionalized completely. E-commerce has become a new-norm to buy what the consumers need. People are ignoring the traditional way of shopping and are drifting towards online shopping because of the ease of the purchasing process and better discounts.
For this reason, e-commerce sellers are growing every year and this rise is remarkable since last 5 years. As a result, e-commerce business has set up a huge competition in the online world. It's time to roll up the sleeves and jump into the competition.
Let's catch a glimpse of some statistics from Statistica report – The e-commerce sales worldwide in 2018 reached up to 2842 billion US dollars and it can reach up to 3453 billion US dollars. These figures are huge. Aren't they? So, your e-commerce website can hit the bull's eye, if built with the right strategy and plans.
Let us help you plan out peerless e-commerce marketing strategies for your business to get the best out.
Here are some tips to to grow your e-commerce website
Click To Tweet
Top 5 effective e-commerce marketing strategies
#1 Analyze where you stand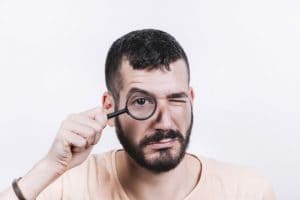 The first thing that needs to be done is, see your current position and for that you need to:
Try to figure out why are they ahead of you.
Compare yourself with your competitor.
Weigh where you are winning and where loosing.
Once you figure out your strengths and weaknesses, you can begin with your new business strategy. After doing self-analysis, you will have a fair data for taking the next footstep.
#2 Before you start, create a content marketing strategy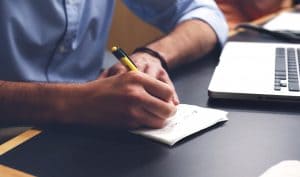 Without building a proper plan, nothing can go a long way. Just the way a building is built by first layout design, detailed plan and later construction process, similarly an e-commerce business needs to have a content marketing strategy. You need to figure out all the methods for reaching out to your customers. Let that be website content, video, banner ads, blog posts or newsletters.
Later on, ensure that you audit with a strategy at regular intervals like weekly or monthly. This will help you to take account of how the content creation and distribution process is going.
Related: Top 5 Content Marketing Hacks
#3 Make use of social media platforms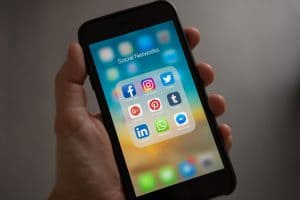 Social media will never get old. It will surely get you the best outcomes to your business so, ensure that you make the best use of it. When you make the right use of social media platforms you can reach a good number of audiences for your brand.
Creating brand awareness helps to get more leads for your e-commerce business. The most effective social media platforms are Facebook and Instagram. Linkedin is used to reach out to a more professional audience and build brand awareness among them.
Showcase your products by posting visually appealing images on social media platforms. Respond to people who comment on your social media updates. There are many groups available online that can get you connected with other e-commerce business owners. Besides this, giveaways will also give you good results for growing your followers and page likes.
Related: Social Media Trends For
#4 Mobile Responsiveness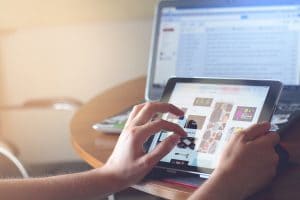 A few years back, developers had to build separate websites to meet the need of different device sizes. The number of devices in the market kept on growing and it became a challenge for them to build that many numbers of websites.
Mobile responsive- this concept was actually introduced by a web designer Ethan Marcotte in the year 2010. Since then, developing a mobile responsive website became easier.
On today's date having a mobile responsive website is not an option- it has become a requirement.
Mobile users are more as compared to desktop ones. The best way to convert these visitors to customers is by developing a mobile responsive website that displays everything that they need on their portable screen.
A responsive web design enhances user experience and translates users positively for your brand. There are high chances of them returning to your website for more business if they find that your website is easily accessible across any platform, which ultimately means more conversion rate. In this era where much of the traffic on the website comes from mobile devices, it's crucial that you are considering this factor for your website.
Related: Advantages of Responsive Website
#5 Get Testimonials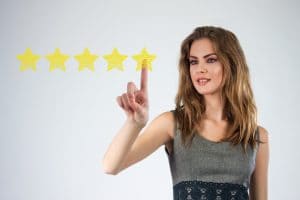 Majority of customers check reviews of the products before they buy any product or service. So, having a great number of positive reviews can really influence your visitors to buy your product.
You can even ask your existing customers to write a review about your product to add some authenticity and trust to your brand. Besides Google and Facebook reviews, there are a number of sites available that can add your brand listing wherein people can share their reviews.
You get an additional benefit, if your reviewers include their locality in the review. This helps in boosting your search rankings. Also, replying to these reviews will create a good perception about your brand to your visitors. It doesn't matter, if it is a positive or a negative one.
Sharing these reviews on your website and social media platforms will also be advantageous too.
Related: 8 Significant Digital Marketing Trends to Promote Your Business
Wind Up
Something which is vital for any successful e-commerce website is to stay updated with all the latest online marketing trends. It's also crucial that you reach out to your audience in a variety of ways and that you have a team with strong skill sets. All the creative ideas if brought together can help you find new methods of bettering your current campaign and ways to outreach.
Along with this, ensure that you are keeping a close watch on your website analytics to track your results.
With the correct use of marketing strategies and techniques, you can enhance the conversion rate of your e-commerce business which will continue to expand over time.
I hope this top 5 strategies guides you in your e-commerce marketing journey and makes your e-commerce business a success.