Choosing the right ecommerce platform for your online business is quite a challenge especially when the market is saturated with an overwhelming number of options. It's essential for the business owners to consider specific metrics like architecture, pricing, functionality and flexibility to identify the right tool to achieve their goals.
Novice ecommerce professionals or individuals exploring new strategies to energize their online shopping cart are always on the hunt for different ecommerce platform options. Users need ecommerce platforms to connect to existing systems, apart from directly powering an appealing storefront with a superior customer experience.
Although there are many ecommerce options available, this article provides insight on two ecommerce platforms- open source vs. Software as a service (SaaS). Both these software architectures differ in various ways and complete information on both these platforms will help you to make a better decision for your ecommerce website.
Here's a detailed insight about how both of these two distinctive platforms function to benefit your business.
Comparison : SaaS Vs. Open Source Ecommerce Platforms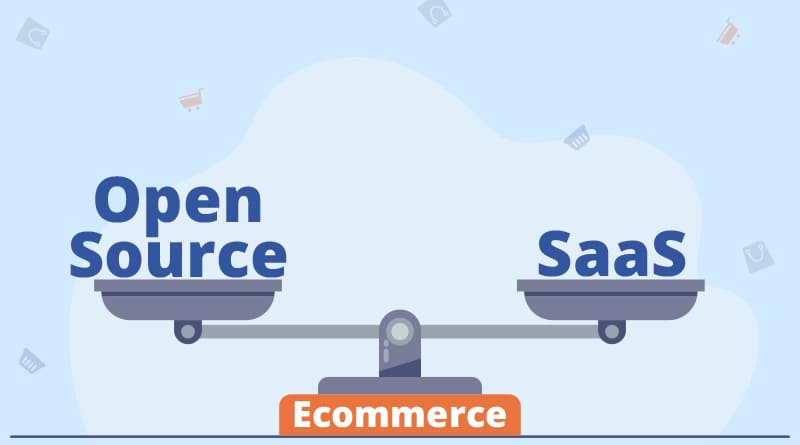 When running an ecommerce website, it's essential to base the tasks around ecommerce software architecture for smooth and flawless running. This also directly contributes to the smart functionality and payment structures of your website. It is also crucial that you understand the value and the difference of terms like "open source" and "SaaS."
Definition : SaaS Ecommerce Platform
Software as a service or SaaS is a software licensing model used to permit software under a subscription structure. Industry experts also classify Software as web-based or hosted software. Software is required because you cannot purchase or install the platform on individual computers. Instead, the user will have to host it from a cloud with third-party assistance.
SaaS ecommerce platforms are hosted by their providers and later licensed out to business runners. You can run SaaS through our browsers and subscribe to the service by paying up a charge.
The most significant benefit of SaaS is that you cannot install or maintain the platform individually on premise. Instead, the ecommerce provider will create, host and maintain the platform on their private servers. This also means that the user is limited in adjusting or changing the Software's source code.
Examples : SaaS Ecommerce Platforms
Shopify and Shopify Plus
BigCommerce
Volusion
Squarespace
Several of these SaaS ecommerce platforms, most prominently Shopify, have enjoyed market recognition due to their exclusivity to host, thereby maintaining their ecommerce software.
Definition : Open Source Ecommerce Platform
Alternatively, there are open source ecommerce platforms. Contrary to SaaS, open source provides the users with the option to view, adjust and distribute their source code for individual purposes. For better understanding, it could also be said that open source ecommerce platforms are developed collaboratively.
The most significant benefit of using an open source ecommerce platform is the temporary access to the Software's source code. This means the user can create functionality in Software if that is missing by any chance. Open source ecommerce platforms also have a dedicated community that for supporting the users. To put it merely, open source Software is primarily acknowledged for its customizability and flexibility.
Examples : Open Source Ecommerce Platforms
Magento
WooCommerce – ecommerce plugin for WordPress
X-Cart
Prestashop
OpenCart
Both the open source platforms and the hosted ecommerce platforms are gaining popularity for the levels of customization provided.
Related : 6 Reasons Open Source Is Great For Your Business
Comparing SaaS Vs. Open Source Platforms
Upon studying SaaS's definition and the open source platforms, it is not hard to comprehend that the two are fundamentally distinct software types. Both have their architecture that can significantly impact on your business.
Factors For Consideration
Go-to-Market Time
Ongoing Maintenance
Security / PCI Compliance
Customization / Features
Integration / Flexibility
Total Cost Of Ownership
Go-To-Market Time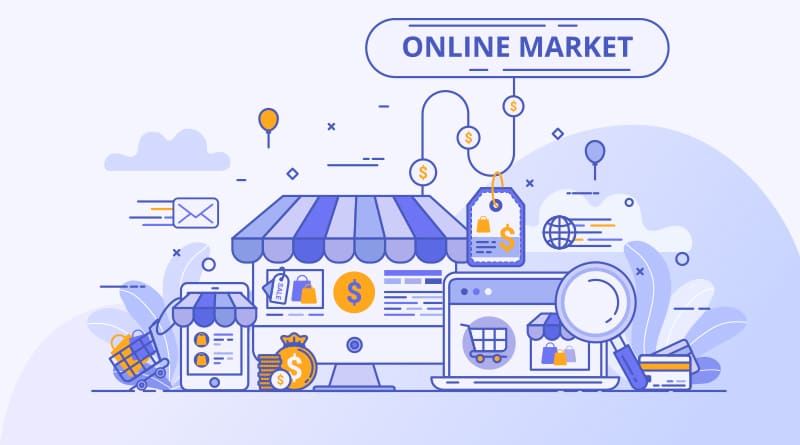 It should be mentioned that both open source and SaaS platforms are relatively easy to install. You can install an open source framework free of charge, whereas popular SaaS platforms as Shopify include a free trial period before you opt for the paid version for accommodating the beginners.
But coming back to the open source ecommerce platforms, users must realize the hidden catch here. Although the platform is provided for free, the users will need to work more with extensive coding knowledge to get the system up and running. Furthermore, the user will have to pursue hosting, security and create their theme.
On the opposite spectrum, SaaS platforms are developed for innovative functionality. They come with a smart and user-friendly interface and pre-built themes to support the user's business. Furthermore, they come with hosting and security privileges, thereby relieving the user to set up individually.
Related : Best 5 Shopping Cart Software To Run eCommerce Website
Ongoing Maintenance And Support
It is crucial to mention that SaaS ecommerce platforms demand minimal effort from the user for maintenance. As mentioned above, SaaS platforms come with Software licensing, meaning the provider sets up, monitors, improves their Software at every interval. The user is free of any responsibility for performance, server issues and more. Furthermore, the user can also count the provider as support if there is any software breakdown.
Conversely, open source platforms hand over the maintenance and support duties to the user or the relevant developer agencies. The user is responsible for every infrastructural and administrational decision on the forum. Similarly, the user must also set up hosting and monitor the software updates and upgrades.
A section of merchants and business runners crave this absolute control over performance, website speed and structural foundation.
Security / PCI Compliance
Another pressing topic that sticks out like a sore thumb is the website's security and PCI compliance. The increasing threat of hackers in the online spectrum means that the user must safeguard their confidential data.
SaaS software providers are enthusiastic about handling the website's security and PCI compliance, whereas open source platforms leave that to the users. In the latter case, the user must be extremely vigilant in meeting PCI compliance standards and remain updated with patches or bug fixes for firewall security.
Customization / Features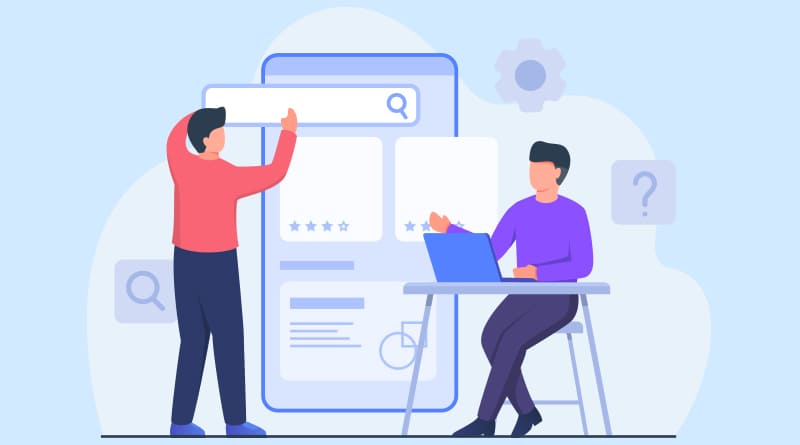 SaaS and open source platforms are skillfully designed to cater to the user's commercial needs. The ecommerce platforms provide the necessary support for readjusting the website's theme, service pages, check-out experiences, marketing trails and a lot more. However, the user must refocus on improving the overall customer experience.
SaaS ecommerce platforms provide smart and effective build-up as they depend on innovative and unconventional functionality. Furthermore, they offer extensive app support to extend the functionality of email marketing, cart abandonment, loyalty programs and more. In case of SaaS, generally the user is refrained from accessing the source code, thereby limiting any customization.
But, open source platforms are developed for supervising customization, smooth adaptation and platform evolution. The functionality in open source platforms is limitless. This is why plenty of enterprise businesses choose open source platforms to create a superior customer experience.
In any case, the users must have a conscious judgment when building the website—deliberately preparing a bulky website will breakdown while functioning in due time in the future. It is crucial not to use resources just because they are available for use.
Integration / Flexibility
While ecommerce sellers prefer to operate their business with multiple systems, which is not the expected norm, users could also opt for an ERP, POS, inventory management system, PIM, or 3PL provider. This is because ecommerce platforms seldom tackle rigid order processing, product information management, supply chain management and cross-channel experiences.
It would be best if you always realized the potential of both the platforms when it comes to integrating into other Software. You will have dedicated APIs for connecting to the respective platforms- although each forum differs in its APIs capabilities.
Related : Easy Ways To Make Your Ecommerce Website Faster
Total Cost Of Ownership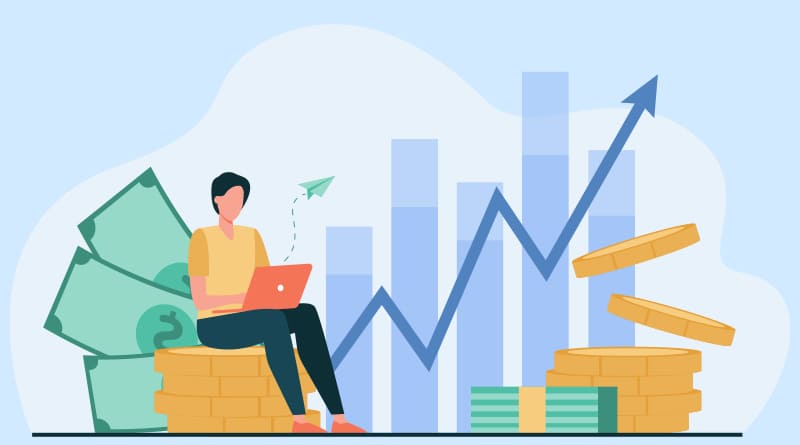 All the factors that have been used for the comparison directly or indirectly affect the total ownership cost. Here's a detailed breakdown of the expenses for both SaaS and open source platforms.
Open Source Platform Total Cost Of Ownership
Free ecommerce framework
Security and PCI compliance costs
Integration into other systems
Licensing fees
Hosting provider
Apps or extensions
A web developer or agency fees
Additional costs to fix bugs or patches in software updates
SaaS Ecommerce
Monthly subscription rate
Agency fees
Apps or extensions
Any integrations into other systems
SaaS ecommerce platforms are developed to host and maintain billions of sites regularly. Such high volume enables them to provide lower costs for the merchants and business owners. Users are encouraged to pay a monthly subscription rate for continued access to ecommerce software.
How To Choose The Right Ecommerce Platform?
Suggesting the ideal ecommerce platform straightforward is a challenging task as the preferences are morally subjective. Merchants and business owners must evaluate their requirements and financial prowess before choosing their next ecommerce platform. You must opt for an inclusive ecommerce platform with which you can grow your business and you won't have to opt for any heavy or risky migration at a later point of time. Your decision of going for open source or SaaS ecommerce platform must depend on your budget, unique business needs and the resources.