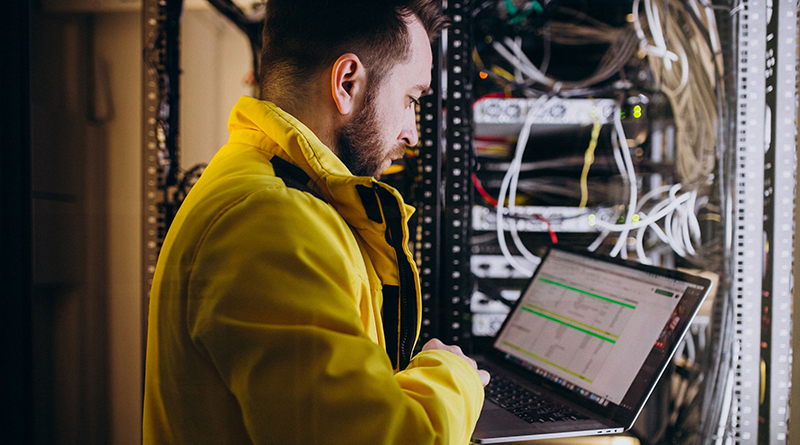 Having a hard time understanding what is a nameserver? Well, imagine memorizing numbers to look for different brands & companies. Would that be an easy task? No, right?
Numbers here are IP Addresses. These IP Addresses are hard to remember. We, being human, do not hold the capability to remember a bunch of numbers for every website we want to visit or available on the internet.
So, to make it easier for the visitors, nameserver act as a messenger between IP Addresses and Domain names that redirects the visitor to the websites containing the web content and files.
To make it even simpler for you to understand what is a nameserver, here are the steps –
For instance, you typed an address, say 'www.milesweb.co.uk' in your browser's address bar and press Enter.
The browser requests your domain's name servers
Nameservers get back with an IP Address of the website's server
The browser then requests files from the website's IP address
Now, the browser holds the content and throws it into your browser
Boom! You are seeing the homepage of the website you wanted to visit
If you look from your end, it is easier. You can type 'www.milesweb.co.uk', and you will land on the site's main page. But, there's an entire process that takes place to show you the page you are looking for.
Name servers point the domain name into numeric terms. That is also because our computers are not humans. They do not understand the language we speak, so they have their own language.
When nameservers point domains to IP Addresses, the computer/browser understands and takes you to the relevant website.
Nameserver Vs DNS
The basic difference between a name server and DNS is that DNS looks for an IP Address of the webserver and the nameserver provides the IP Address of the specific web server.
Then it translates the IP Address provided by the nameserver to the domain name.
In simpler terms, a nameserver carries all the IP Addresses while a DNS looks for individual IP Addresses to redirect you to the website content.
Where Can You Register A Nameserver?
Well, if your domain and hosting providers are the same, you do not have to worry about it. For instance, if you buy MilesWeb hosting services, you will receive a free domain with all our plans. And on purchasing, you will receive an email which will have the nameserver details. You will just have to start hosting your website.
However, if your domain provider and hosting providers are different, the host will provide you with the name servers. You need those nameservers to set in your domain registrar.
Vanity Nameserver
Vanity nameservers represent your business, instead of the host's name. These nameservers are of great help if you want to come across professionally to your clients.
The IP Address will be the same as your host's and, just the nameservers will have your domain.
Can I Use My Own NameServer?
Yes, you can have custom nameservers.
Custom nameservers are a better option if you have reseller hosting or VPS. That means instead of using your host's nameservers, you will have a nameserver under your domain name.
The reason why a custom nameserver is a better option as it ensures brand identity and security towards your reseller hosting clients and customers.
You can share those nameservers and will not have to manage with what your host has provided.
Any client who is new to your services will look for protection, reliability and quality services. So, when you use a custom nameserver (your own), it helps you establish your brand identity.
And it gets a lot easier with a nameserver named as your domain name.
Can I Register Custom NameServer With MilesWeb?
MilesWeb allows its users to register custom nameservers. The benefits are endless. The registration process is simple and takes very little time, aside from the DNS propagation.
Here are the steps to register your nameserver with MilesWeb-
Go to MilesWeb client area
Login with your registered email id and password
Go to the 'Registered Domains' section
On the 'My Domains' page choose the domain you want to change nameserver for
Select 'Manage Domain'
Now go to more and click PRIVATE NAMESERVERS
Put the required information in the 'Register a Nameserver Name' section
Now enter your actual IP Address in the IP Address section
Click on SAVE CHANGES.
Conclusion
NameServers are the messengers between Domain and IP Addresses. They provide the IP Address of the domain to redirect you to its web content. It is simple to understand if you read it carefully.
When these name servers provide the IP Addresses to DNS, you see the results from the website you were looking for.
Well, I hope our curated content was of much help. To know anything more, leave a comment below.