Intro About The Contest
We at MilesWeb, had organized the Blogger's Mela contest from 16th January to 15th February 2019.
Click here to see our contest details: https://www.milesweb.co.uk/blog/contest/milesweb-blogging-contest-2019/
About The Huge Response
We have received an overwhelming response from bloggers all over India. The total number of participants of this contest were 46 who took the initiative and displayed their writing skills via this contest.
A big thank you to all these bloggers for actively participating in our contest and making it a success. As a giveaway, all the participants received a FREE web hosting for 1 year.
With so many great blogging entries, it was difficult for us to decide the best one. But our panel of judges declared the winners on the basis of criteria defined previously. And the winners of our Blogger's Mela Contest are: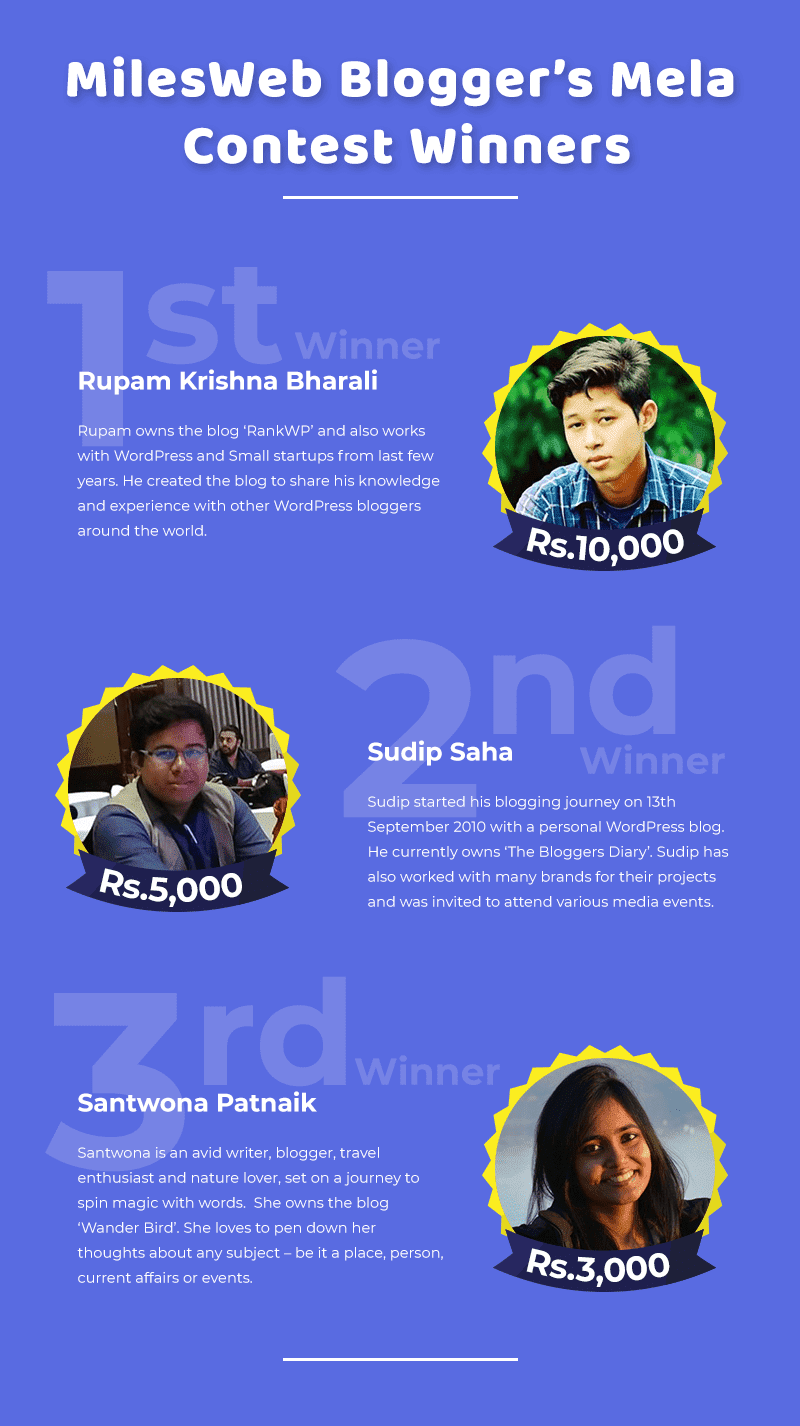 Heartiest congratulations to all the winners!
In case you missed participating, don't worry, you'll get another chance very soon.
Stay tuned for our next contest!