Blogging is an important element that helps in increasing brand exposure, develop authority, and helps in connecting to a new audience. Back in those days, marketing seemed a no-brainer. But with the latest technological advancements, digital marketing has come under the limelight.
A blogging website gives you all the freedom to drive profit from merchandising, affiliate commissions, advertising, and membership content! Put these together, and you have a sought-after career choice in influencer marketing.
With influencer marketing stemming up in popularity, people are switching from their routine jobs to blogging to earn a living. Creating a blog might sound fascinating, especially when the thought of blogging strikes your mind. Additionally, an expanded audience base and augmented revenue are two indicators that determine influencer blogging as a lucrative career opportunity.
An influencer gets famous either by having a successful blog or building a strong presence on social media. With a massive audience base, the professional receives income from affiliate marketing, product reviews, and advertising.
As a newbie, starting your journey can be bewildering. So, to give you a solid foundation here's presenting the most effective ways of creating, promoting, and monetizing an influencer blog.
Selecting The Right Niche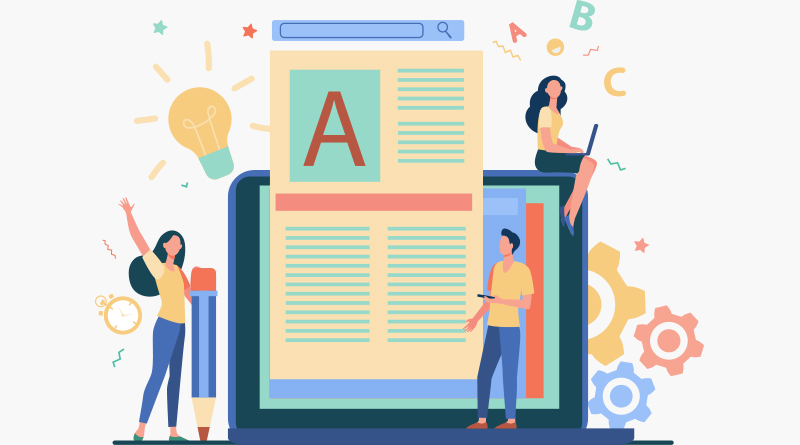 The primary concern should be selecting an attractive niche that your audiences will prefer. And if you want to attract a loyal group of audiences, the most crucial parameter is to find the right topic. Let's remind you that the topic is not just the only criterion. You also need to select the ideal subtopic, practically in the area where you can show your expertise and experience.
Let's take travel, for example. When you select traveling as your core topic, you need to look for a subtopic too. The best instances are backpacker traveling, luxury traveling, budget-friendly traveling, and so forth.
Writing about luxury traveling for the first two months and shifting to budget-friendly traveling would only confuse your audience. It means losing a large section of loyal fans. It entirely depends on your passion and effort where you can focus on learning and becoming a pro.
Think Of A Perfect Name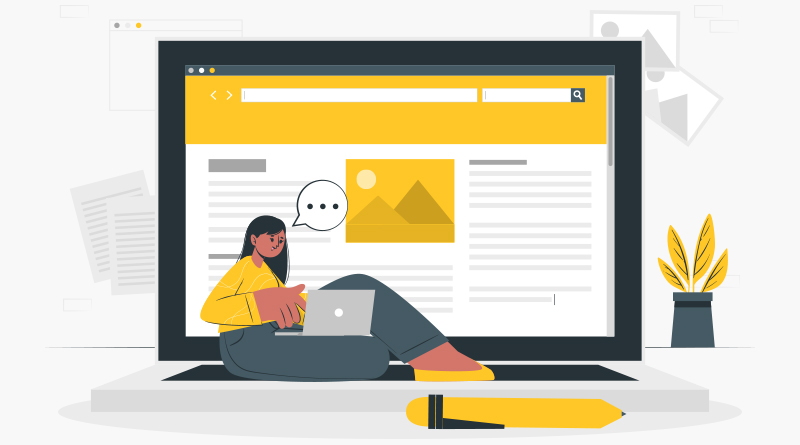 When it comes to creating an influencer blog, a lot of significance is there in its name. In addition, you will require having a solid presence on social media to share your content and advertise brands swiftly.
This is where the importance of an authentic name comes into the picture. A unique, crisp, and easy-to-find name is suitable. When your platforms comprise the same name, your audience can find you easily.
Related: Register Your Domain Name With MilesWeb
Having a website is important to showcase your talent. The domain happens to be the website's name while hosting is the space where videos, articles, and photos get stored. Although there are free hosting websites, it is important to go with a professional web hosting service that provides prompt customer service and makes sure that your website is up during peak traffic times as well.
ü Hosting Services: It is recommendable to buy a domain alongside the hosting service. It's incredibly cost-effective and enables the best experience while creating websites
ü Free Sites: If you've heard about WordPress, it allows you to create free blogs. However, they don't make you look professional, and neither do they help you monetize or customize the names
As a beginner, it is imperative to select a convincing and reliable tool like WordPress. However, as a proficient professional, it does not let you down with its intriguing features.
Related: Domain Name And Hosting Selection: What You Need To Know?
Selecting The Right Theme
What becomes a prerequisite is to select the right theme for your website. The theme demonstrates the prime design that the website features, some of which are order and appearance, fonts, and colors. According to your demands, you can change them from one time to another.
So, there's no need to worry about your selections. Although there's an array of free themes available on the Internet, you can also buy specific themes from companies. You can adapt them to your preferences.
Related: A Definite WordPress Themes Guide For Beginners
Adding Some Plugins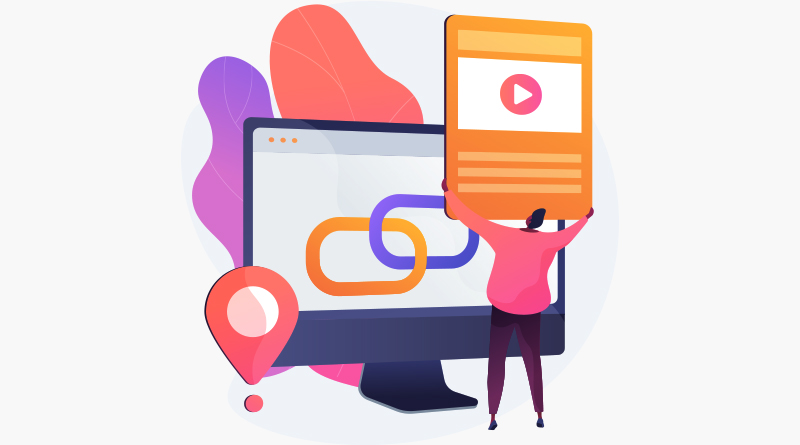 To understand the term, plugins are the applications that help the blog look and work much better. The superiority of plugins lies in easily addable features. All you need to do is visit Dashboard and from there, click on plugins and choose the 'add new' option. After this, you need to choose the 'install' option in the search box.
Some plugins help your blog protect against spam comments, while others optimize the website for the search engine. On the other hand, Google Analytics enables you to measure and analyze your traffic.
Related: 15 WordPress Security Plugins To Protect Your Website
Building The Sidebar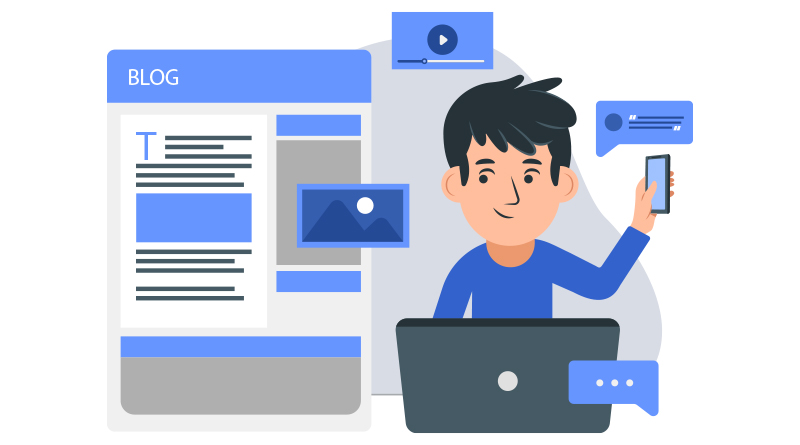 Next to the blog posts, you will see an option called a sidebar. And to control the content that gets displayed here, all you need is to access the widget section. Here, you will be able to put the following areas:
About: You can add a photograph of yourself alongside a brief description that best explains your traits as a blogger
Popular Posts: You may include posts here that has the maximum impact on your readers such that new users find them
Social Networks: You can promote your social media channels by integrating the links accordingly
Newsletter: You may invite readers and subscribe to the updates. Some plugins also let you send emails with the content you want readers to receive
Related: 15 Web Design Trends You Need To Know About In 2021
Creating Pages & Blog Posts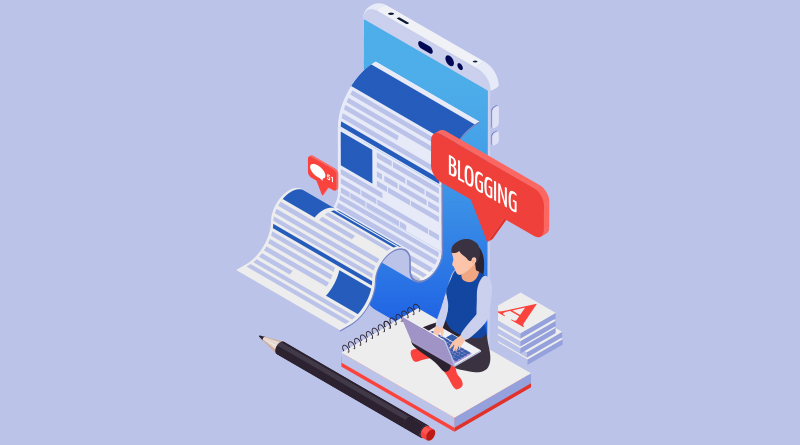 When it comes to creating web pages, all it takes is to follow the below-offered pointers:
Write an about section elucidating the brief about your website's purpose and who you are.
Let people connect to you through email and call via a contact section; eventually, you can also add a contact form.
Protecting your rights and affirming the protection from blogging liabilities is vital, so include terms of use or privacy policy.
Different sections following the topics of the blog, take an instance of including travel, fashion, and food as sections where you can consist of content accordingly.
If you're new to creating blog posts, you must follow these pointers below:
Become a professional in your chosen niche by researching, following inspirations, creating unique content
Create engaging and original content
Prioritize quality over quantity
Publish content regularly
Upon the completion of the web design, add blog content pieces. It may include blog posts, videos, and images. The fact is, it's easy to share them on your media channels. The most effective advice is to ensure that you post engaging and original content regularly. Having an expanding audience means they want more from you.
Stay dedicated to your post timings. Let's say, if you post once every week on the same day or every day at a particular time, never neglect the timing! Interestingly, you can also schedule posts in advance.
It is imperative to give yourself time to perform things involved in starting a blog. Take the example of something like responding to the comments from followers, tracking posts to see the subjects that people like the most, keeping the website safe, and so forth.
Related: How To Make Your Blog Posts Popular In 15 Simple Steps?
Promoting The Blog On Social Media Platforms & Search Engine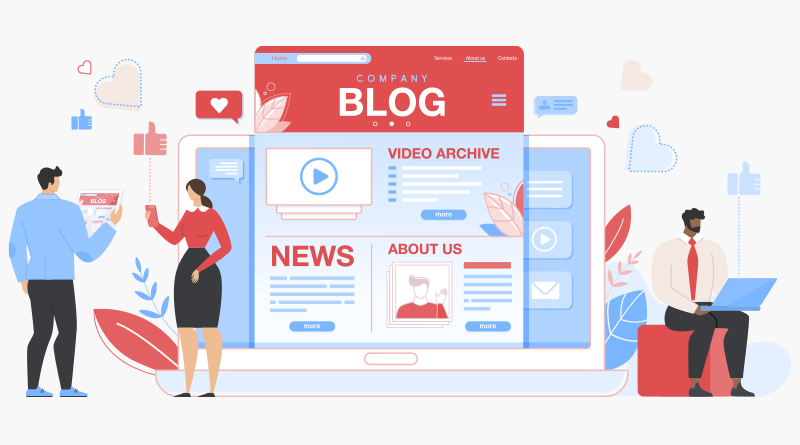 Once your blogging procedure gets completed, and you have enough posts on the platform, it's time for promotion. For this reason, you need to add it to the social media handles and search engines. Register your website and send the sitemap with the help of a plugin.
For social media platforms, you need to create individual pages on each handle. Ensure that they aren't personal profiles! What you need to do is to copy & paste the URL of your blog.
If you want it to get famous across the world, you may buy advertising and show it in selected countries to people with a higher degree of interest and characteristics. Some social media handles you can choose are Facebook, Twitter, Instagram, etc.
Related: Ways To Boost Customer Engagement With Social Media
It's Time to Monetize!
Upon generating a minimum amount of traffic to earn money, you can integrate the practices of advertising and affiliate marketing. You can implement advertising in between tests in pages and posts of the blog. Affiliate marketing allows you to receive your commission only when readers wish to purchase services or products.
If your blog has an association with traveling, you can write product or service reviews based on homestays, camping, clothing, or trekking (depending on your sub-topic). Upon acquiring enough followers, you may charge a fee and contact brands directly or from your social media handles.
You may also create your service (web design and more) or products (handmade jewelry, digital books, cotton clothes, etc.
Related: Monetize Your Blog – Main Methods Of Earning From The Blog
Conclusion
Establishing an influencer blog does not seem as challenging as beginners would ever imagine, neither does it happen to be expensive! As influencers can quantity audiences through social media, it's the latest trend in online marketing. So, as a beginner, the secret lies in the prime step you take to grow your brand and focus on the core objectives.