If you are struggling to come up with new content to increase traffic for your blog or website, you might want to consider taking another look at your existing content. Do you have a lot of old, forgotten blog posts on your website? Many people do. But these articles can have more value than you think – before you move on to creating entirely new posts, consider how you may be able to find a new format or audience for your existing content.
Almost any old blog content sitting on your website, collecting dust and losing traffic, can be given a second run at life. This content can be easily repurposed in a number of ways and put back to work in getting conversions and leads, by redesigning outdated posts as fresh, new content. Here are few ways you can do this:
Update for a Niche Market
One of the most effective ways to repurpose your old content is to update it to make it appealing to a certain part of your target market. This means taking a fully written blog post and tweaking the information to apply to a slightly different, more specific group of readers within your wider audience.
This is one of the easiest ways to repurpose old posts, since you already have the majority of the content written out – all you have to do is adapt it a little bit so it fits your new target niche.
Let's say you have an awesome piece on exercising techniques and the best practices for effective exercise. It isn't bringing in traffic anymore and needs something different to renew its appeal. You can use that existing material to create a fresh new article for the best exercising techniques specifically for people over the age of 50, for example. This allows you to reach a niche audience of readers within your audience and will drive more traffic to your site. You could adapt it into something even more specific and use your original article as inspiration for a post on the best exercising techniques for people over the age of 50 who suffer from some kind of heart condition, for instance. By increasing the specificity of a post, you are simply making it that much more useful.
You can use this approach no matter what your industry is. All that matters is that you are familiar with the niche and what the audience wants. It's also important to do research in order to provide proper information to your audience.
Change the Medium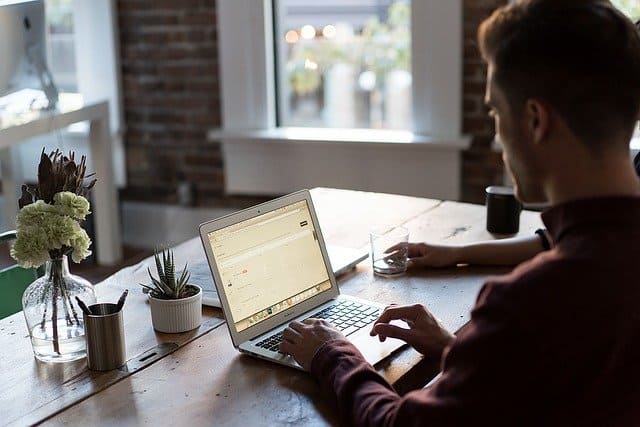 Changing the medium is one of the most popular methods for repurposing old content. The reason is simple – it works. To do this, take a blog post that originally got a lot of attention and drove traffic to your site and turn it into a video, for example, to give it new life.
However, this process is a little more complicated than that for a few reasons. For one, you have to consider whether the content can work in a certain medium and, if so, which format/platform would suit it best. Then, you have to adapt it in a way that will allow it to retain all of its usefulness and virtue, while bringing it new relevancy and a second chance at success.
There are several mediums you can convert your blog posts into, including, but not limited to:
Video – Widely used for content repurposing because it helps make the tone more conversational and the topic more interesting through visual examples and animations, thus, making it more available to wider audiences.
Infographic – This is a fun way to represent and freshen up the information that you already have on your website. Introduce some colorful animations and graphs to get the most out of this format. It's also effective if you use multiple blog posts as sources of information for your infographic, as it will provide another channel for users to view your original content.
E-book – You can use e-books for many different things. For one, you could offer them as an incentive for people to sign up. You could also sell them on your website and earn an additional income from that. An e-book would usually require some reworking to make different blog posts work well together and it should also be centered around a single topic. For instance, you could use a category from your website and pull content from all your existing posts.
Newsletter – This is another common solution for old blog posts. It gives them a lot of exposure and offers high quality information to your subscribers. You do need to rework and update your blog posts a bit before creating the newsletter. You should also have several posts available, or enough material in one blog post to spread across several emails.
Course – Creating courses, even more than e-books, can help you increase your revenue. These also increase your credibility and authority on the market. It's a great idea to take several blog posts and turn them into a single course. Make sure that you add some extra information to the course – something that can't be found anywhere on your website – in order to convince people that it's worth buying it.
Slideshow – This can be quite similar to the video, only with more educational elements. You can usually use it in courses and it's focused around a single blog post.
Podcast – Podcasts are fun and improve the conversational aspect of your blog posts. Podcasts are also an increasingly popular medium in online content. Freshen the information up, invite some influencers from your industry to speak and create a wonderful podcast.
These are just some of the possible uses for your old blog posts, but you can also do many more things with them. Make them shorter and publish them on Medium or LinkedIn, for instance. Use them to do more research or repurpose them as copy for your website. Whatever new medium you choose, be sure to optimize your old content effectively.
Utilize Social Media Platforms
Social media is a great place to republish your old content in a new, shorter format. You can create educational snippets out of your old blog posts and share them regularly. This can help you get more attention on social media, more followers, and also gain more credibility and authority.
You should also use some images or place these snippets over images since this is the most noticeable format on most social media platforms. Short videos or infographics could work as well. In short – use visuals. People have shorter and shorter attention spans nowadays, so offering easily digestible visuals and only snippets of text makes it more appealing to a broad audience of readers.
Consider using popular social networking sites like Facebook, Instagram, or Snapchat. Alternatively, if you don't want to use another medium to publish your old content on social media, you can also share these snippets with relevant images.
Related: What Does Social Media Mean To Your Business?
Take Advantage of Evergreen Content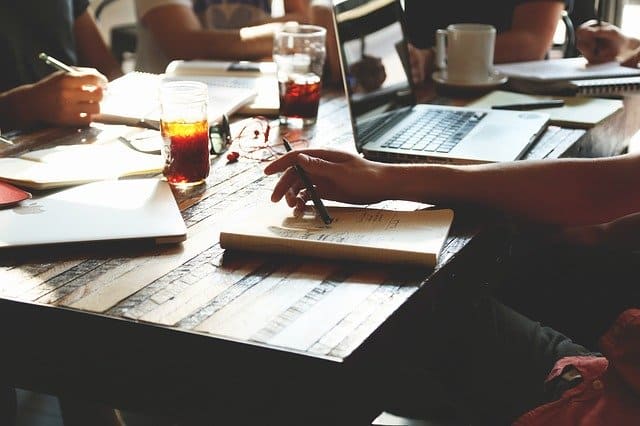 Your evergreen content is the most important part of your website content. These are the type of posts that will hold their relevancy, with some updates, for a long time.
These posts, when updated, can be used to get more readers and boost your ranking for those specific pages. Freshen them up and post them as updated content with the same link. Market them as your most popular posts – this way, you are taking advantage of social proof that those comments provide.
Similarly, you may want to consider using portions of your old posts as quotes or callbacks in newer content, to keep the topic relevant with updated information. This may also be useful if you are writing a new post that has some topical overlap with older content, as you can re-use the applicable sections.
Related: How to Recycle Old Content (Repurpose Content) of your Blog?
Syndicate Your Old Content
Before you disregard an old post that no longer brings in readers, consider syndicating your content. This means getting other sites to publish your content to reach an entirely new audience. The reposted content will be marked as non-original but you can also add a link to your original post within the syndicated article.
Usually this involves paying a little to those hosting your content, typically via pay per click. By using this method, you don't actually have to do any extra work in repurposing old content – instead, you simply find a new audience. Your posts will then show up on other blogs as 'related reading' or as 'recommended reading' for audience who are interested in similar content.
You can also go the guest posting route here, by reposting old content on another blog. Only some blogs will allow you to do this though, so you may have to create new posts when guest posting more often than not. However, this doesn't mean you have always have to start from scratch: use old content as inspiration or a starting point for an original post to reach a new audience and boost traffic to your site.
Spin-off Posts
Sometimes the information in an article is rich enough to be expanded on easily – such as with a post listing the top ten ways to do something, where you could simply write as many spin-off articles as possible on individual items from the list. This means you can create entirely new content by taking old posts and building out from them.
You could also generate content by just writing about the exact opposite of the original post. For example, if you have an old post about the worst mistakes digital marketers make, you can give it a second life by writing a post on the best digital marketing techniques and linking the old post at the end.
Update Your Posts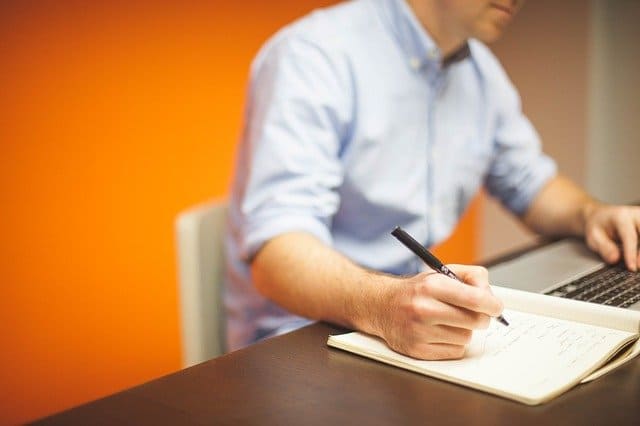 Another way to give your old content a fresh boost and bring it back into the reader's attention is by updating posts with new information. This means you don't have to put in the time and effort of making an entirely new post, but it brings your old content up to date.
This method involves making edits to a post and republishing it at the same address. You can then choose to market the updated version in whatever way suits you best – whether you usually send out emails, newsletters, social media posts, or anything in between to alert your readers of new content, include your updated post! Make sure it is clearly identifiable as 'updated,' 'refurbished,' or labelled with some other signifier that it isn't 100% original content but still has plenty of content to offer readers.
Create Content with Repurposing in Mind
While repurposing certainly wasn't the first thing on your mind when you started out with content marketing, you should absolutely make it a priority in the future. As a seasoned website owner, you should create content that will be easy to repurpose in any of the aforementioned ways in the future. Frequent updates can also make the job easier.
Repurposing old website content may not start out as your favorite activity – it is a lot of work, after all – but it can improve your content marketing strategy considerably. Despite this, it can often be much simpler than generating entirely new, original content. There are so many ways to reuse old content, whether it has lost its appeal, is no longer relevant, or has just fallen off of readers' radars, there are plenty of solutions available. Repurposing old content means providing more value for less work on your part, because most of the information is already there. It can do great things for your site's SEO (Search Engine Optimization), it can widen your audience reach and accessibility, and it can drive new and increased traffic to your content. Hopefully, the methods we have listed here will help you in giving your blog a fresh new twist on your old, high-quality content!