The realm of web hosting isn't what it was once! More than 60 percent of the world's population is spending on online services. And as per recent research, over 75 percent of the global population will use internet services.
Even today, web hosting remains a competitive business and a compulsory service for anyone developing a website or blog portal. But what will be the future of web hosting? What trends will govern the web hosting arena?
No doubt, staying updated with the industry trends is quite a challenge. As more people go online, businesses would be looking forward to developing apps and websites for their businesses. In simple words, the demand for servers, hosting services, along domains will only increase. 
Keeping up with the latest trends and ensuring your infrastructure complies with the latest technological innovations will be imperative. The overall development of traditional web hosting defines that all the workload would be shifted towards SaaS services. With these things in mind, let's take a glance at the five profitable web hosting trends. 
Green Hosting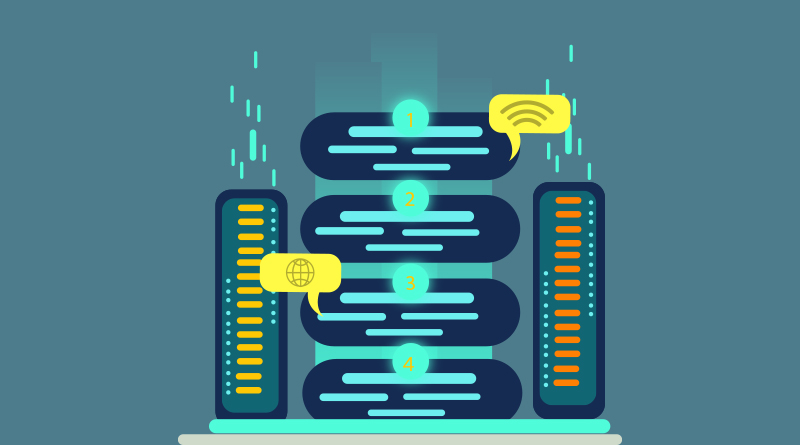 Are you worried about the environmental impact of your business on the planet? Are you considering your online presence to decrease your carbon footprint? Green web hosting is increasingly becoming popular among a large number of companies. 
And with a large number of brands following the corporate social responsibility practices, green hosting will only grow popular. As the name suggests, green hosting is the most eco-friendly way to take care of the planet. 
In green web hosting, the web host uses renewable energy resources to power the hosting infrastructure. But why do you need green web hosting for your business? To make this concept easier, let's think of web hosting as real estate on the internet. 
In web hosting, you are buying your space where the files of your website will reside. The web server works non-stop across the year to provide connectivity to your website. And as it works non-stop, it consumes a lot of energy in the process. 
To decrease the overall usage of energy, hosting providers are investing in resource-optimized servers. For instance, shortly, a majority of web hosts will rely on ENERGY STAR-rated servers. These servers draw 30 percent less energy than conventional servers.
Natural cooling is another way through which web hosts provide green hosting. Traditionally, web hosts need a lot of energy to cool the servers through artificial measures. With natural cooling, hosting providers don't have to rely on artificial measures to cool the servers. 
Using geothermal heat exchange loops is a great way to decrease energy consumption on cooling the servers. Do you know that Facebook owns a naturally-cooled data center in Sweden? Even Apple and Google are building naturally-controlled datacenters in Nordic Iceland located close to the Arctic. This pace has become a popular destination for data centers.
In the tech world, web hosts are the biggest energy consumers. By opting for a green web host, you could be doing your best towards reducing carbon footprints. 
Websites that take advantage of green web hosting will be labeled as green websites in search engine results. In short, you would be able to build the credibility of your brand among target audiences.  
Investing In Comprehensive Security Measures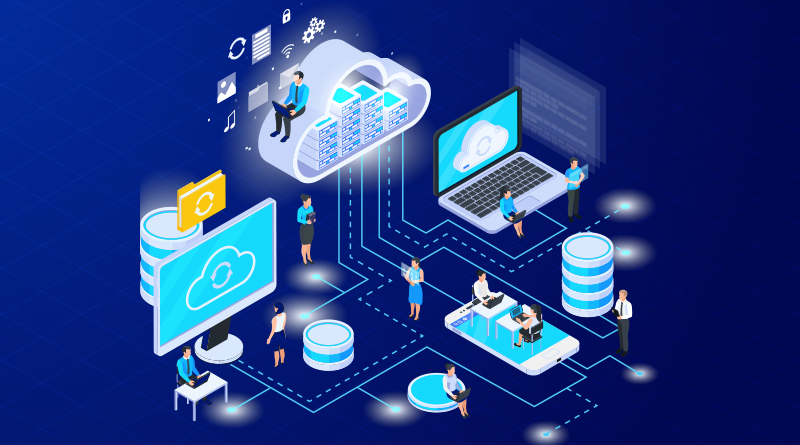 Do you know that investing in robust security measures can be profitable? Web hosts who support proper security measures can save big in the future. No doubt, cybersecurity is evolving as the primary threat in the online domain. 
The COVID-19 pandemic has further complicated things with the emergence of Coronavirus-related scams. That's why it's no wonder that web hosts are leveraging the latest security measures to improve their reputation. 
For instance, a large number of hosting companies across the world are opting for two-step authentication, SSL certificates, encryption, etc. On the other hand, website owners are depicting an increased interest in securing their websites. 
When a website owner registers a domain name, WHOIS, a public database, stores their data, keeping in mind the increasing instances of data breaches, web hosts nowadays provide domain privacy. With domain privacy, the website owner's data will no longer be stored at WHOIS. 
When the context is about hosting security, it is worthwhile to mention HTTPS. Since 2018, Google Chrome started to mark non-HTTPS websites as insecure. If a website owner doesn't shift to HTTPS, the website's ranking and online credibility are significantly affected. 
There are many advantages associated with HTTPS. With HTTPS, your website can rank higher on search engines. Moreover, HTTPS can develop the trust of the customers and protects sensitive data. Therefore, it is important to secure your website by choosing a web host that offers an SSL certificate included in the web hosting plan. 
Cloud Hosting Emerges As The Quintessential Hosting Solution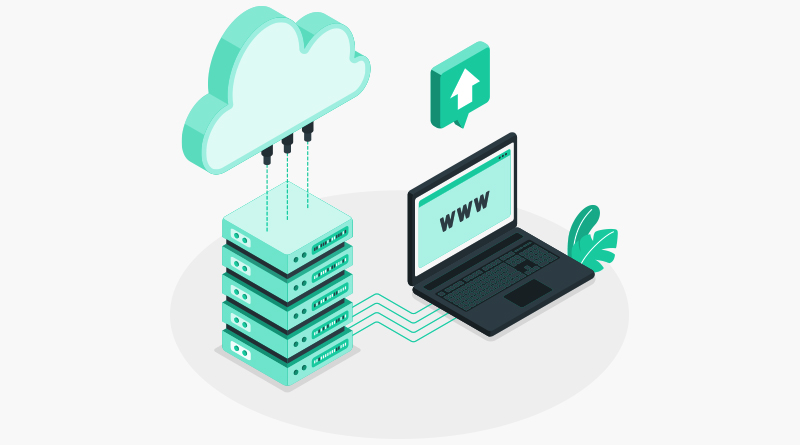 Cloud hosting has already become quite popular among website owners. Shortly, its popularity will increase, owing to the evolution of advanced tech platforms. Some web hosting experts believe that cloud hosting will soon surpass physical hosting. 
Unlike traditional web hosting, cloud solutions don't rely on a single physical server. In cloud hosting, websites and apps are usually hosted on a complete network of physical and virtual cloud servers. One of the best aspects about cloud hosting that makes it a lucrative hosting solution is that it works on the pay-per-use model; customers only have to pay for the resources that they use.
In simple words, cloud hosting is more scalable and reduces unnecessary energy use. Furthermore, in case of a server malfunction, users can execute their tasks with the help of the other servers. Cloud hosting provides users with a great deal of security. 
Storing a company's data in the cloud can protect it from accidental loss. Hence, migrating sensitive data to the cloud protects your sensitive information from damage. Cloud hosting also provides a website owner with lots of savings. 
Managing a heavy network of storage and other IT infrastructure can be expensive. Cloud hosting allows website owners to offload these unnecessary burdens. In a majority of cases, the cloud hosting provider handles backups and updates your organization's storage requirements. 
With cloud hosting, website owners will have access to a lot of collaboration opportunities and the convenience of executing the tasks. For instance, data stored locally can never be accessed by your employees working remotely. With the cloud, business owners will be able to eradicate accessibility constraints. 
In simple words, cloud hosting makes data and services available at all times. Any user with an internet connection can access essential files, which boosts collaboration. 
Related: How MilesWeb Can Make Your AWS Cloud Journey Successful?
Data Centers Might Diminish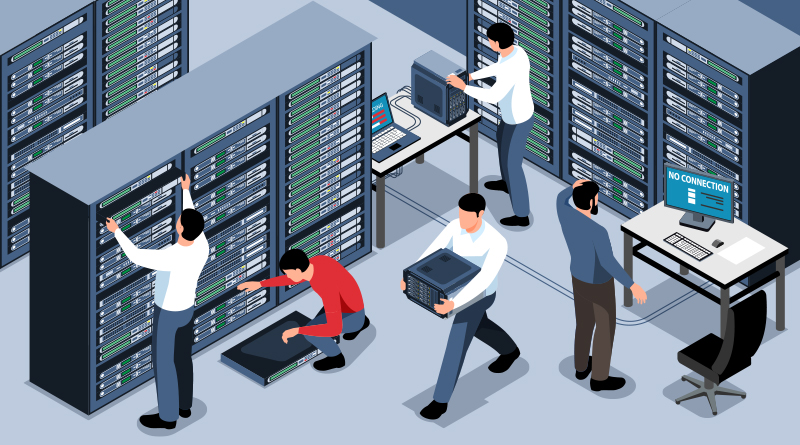 The total number of data centers is expected to reduce in the future. A large number of web hosts are rethinking the placement of apps based on network latency and geopolitical limitations. 
Hosting providers with conventional data centers are unlikely to rebuild them. In other words, they would rather have someone else manage the physical infrastructure. Colocation is emerging as a popular replacement for traditional data centers. 
This is because colocation offers higher availability and energy efficiency. With the evolution of virtualization and cloud hosting, physical data centers will reduce. 
Addons & Extra Features Will Become More Popular 
There is no denying the competitiveness of the web hosting market. To become more user-friendly, a majority of hosting providers are offering a large number of addons and extra features. Note that web hosting will have additional choices in line with IoT. 
While hosting packages will fluctuate by cost, the exponential growth of websites suggests that free plans may be available. From time to time, web hosting providers offer addons to increase their popularity. 
Some extra features include improved website security and enhanced performance. Other additional features included are:
Cloudflare CDN

Prevention of DDoS attacks 

Frequent backups 

Marketing tools 

SSL certificates 

Unlimited storage and bandwidth 
Apart from the features mentioned above, users will also get DIY tools. DIY tools like website and page builders will be readily provided by the web hosts as they simplify tasks for the customers. 
Value addition is key to differentiation
When it comes to the service industry, extra is always desirable. This holds for the web hosting providers as well. Differentiating yourself is not so much what you offer as it is what you offer extra that lures customers in.
This is more relevant in today's age where the customer is looking for value. Those days of just hosting servers and storing files are over. Today, tons of different offerings can make you stand out from the competition. There are a number of services available, including SSL, web design, e-mail marketing, automation tools, control panels, website optimization, SEO, and more.
Conclusion
As you can see, web hosting is a dynamic industry. With the growing evolution of various tech platforms, entrepreneurs and website owners must be on top of the current trends. To stay relevant in the realm of web hosting, you should be aware of the latest trends. Although the complete existence of these trends is not certain yet, it is good to be aware of them so that as a web host, you can plan for the coming future.