If you are having an e-commerce website that is built using WordPress, Joomla, Magento, Drupal or any other content management systems, you must be having a MySQL database. It is mandatory to backup a copy of your database on everyday basis to be on a safer side and stay away from an unwanted headache. You can backup your database easily via PHPMyAdmin. So here is the step by step process to backup your database using PHPMyAdmin.
So let's see how to Backup the Database
Step 1: Once you have logged into cPanel, click on "PHPMyAdmin" icon in the databases section. Once you are done, you will see a screen like the one below.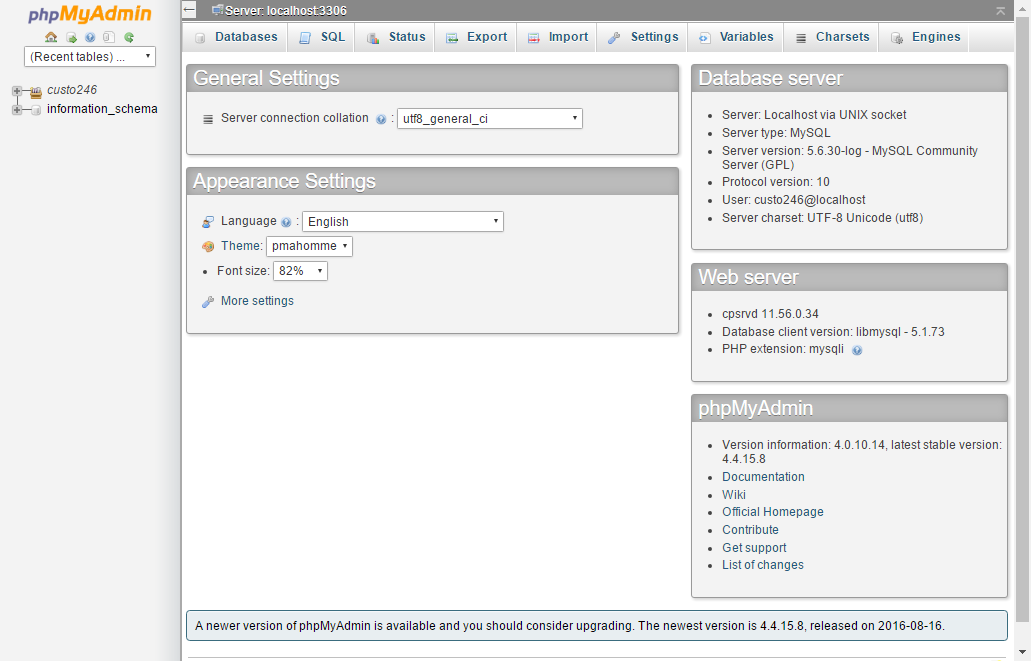 Step 2: Select the database you need to export to your system by clicking on the box next to the database name as indicated in the screenshot below.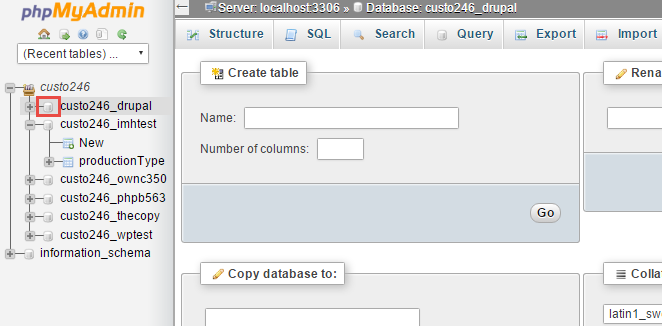 Step 3: Now click on Export in the menu located at the top of the phpMySQL screen. This will display the options for export and will also give you a confirmation of where the export is coming from.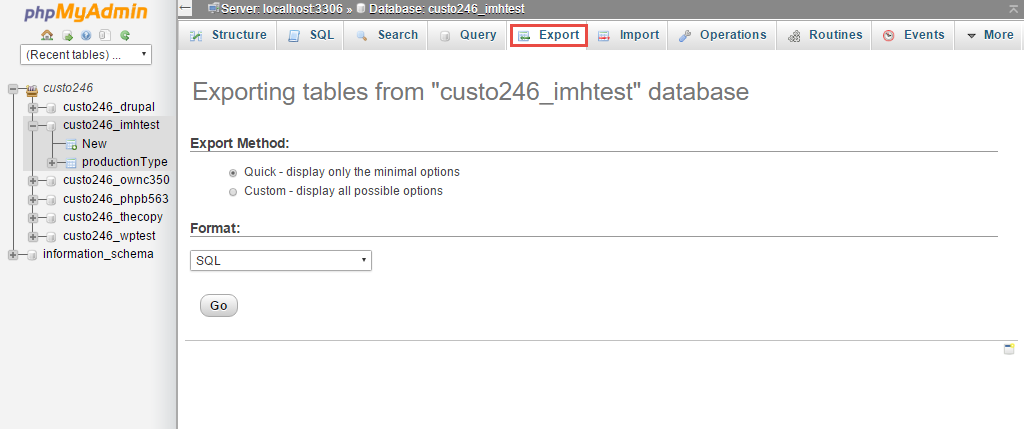 Step 4: We will be using the Quick export method here. This exports the file in SQL format. If you need to select specific options for the export, then click on Custom and select your options. You should only select this if you are familiar with exporting MYSQL databases. Click on Go to complete the export.

Step 5: You will see a screen that asks to choose the location to save the export file. You will also have the option to name the database backup file as per your requirement. Don't forget to make sure that the files are saved to a safe location once the export process is complete.

Step 6: Now you have now successfully backed up your database!