Watch this video for a step by step process on how to Disable ModSecurity in cPanel
ModSecurity or Modsec is an open-source web application firewall. It is a software tool for the Apache HTTP Server that protects your site from brute force attacks. It is set to automatically run on all new accounts by default.
However, there are times when you have to deactivate ModSecurity temporarily to resolve an issue.
To Disable ModSecurity in cPanel
1. Log in to your cPanel account.
2. Click the ModSecurity option in the Security section.

You can see the list of the domains under your cPanel account.
3. To switch/disable the ModSecurity of a domain, click the Off switch under its Status.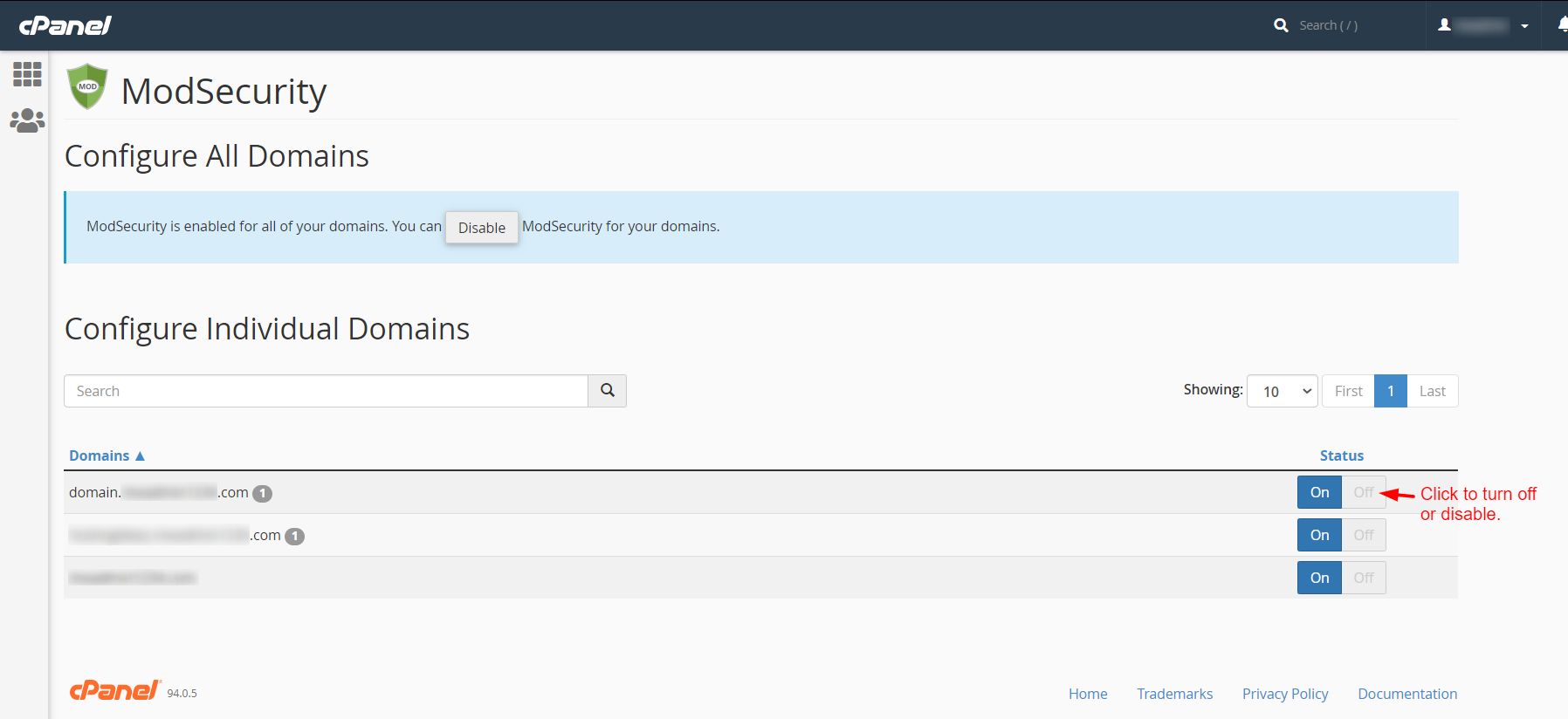 4. Sort out and fix the issue you have.
5. Right after that, enable the ModSecurity by clicking the On switch for the domain.

Warning: Immediately switch On the ModSecurity of the domain after you troubleshoot the issue. If you don't,  it may cause serious security concerns. Never leave the ModSecurity disabled for long.