Unlimited Hosting in India, US, UK and Romania
What is 'Unlimited Hosting'?
By Unlimited Hosting what we mean is there is no restriction on number of database accounts, number of FTP accounts, amount of bandwidth, amount of disk space, number of i-nodes, etc. Unlimited hosting is right for users who wish to legitimately use the hosting account without overloading the server or affecting other users.
In a way, unlimited hosting actually gives the freedom to host as many websites as you want and that too at a lower cost. You can continue to grow your business with us by adding and hosting more domains, sub-domains considering the technical capabilities we have and unlimited resources we will continue offer.
What does 'Unlimited' not permit?
Every shared hosting package at MilesWeb comes with set of policies which needs to agreed upon before signing up for an account. Although its "Unlimited Hosting" it doesn't mean that a single hosting can consume maximum resources of the server. Shared hosting is a service which is shared between multiple accounts and their multiple websites on the server. Shared Unlimited Hosting is basically for small and medium sized businesses whose requirement is low and doesn't consume that much of resources. One needs a VPS or a Dedicated Server who wish to host their custom application, high usage websites or is typically an Enterprise customer. MilesWeb will take reasonable efforts in order to provide additional resources to the websites which are very much within the limits and running as per our terms and conditions.
What is Unlimited at MilesWeb?
Our recently launched Unlimited Hosting plans in India, USA, UK and Romania do not place any limits on amount of disk space and bandwidth any account may use. We want our customers to grow their business online and not to worry about disk space and bandwidth utilization.
Although it's Unlimited hosting, there is some cap on kind of website you wish to host. The website we don't allow are mentioned below.
File upload / Online Storage / archiving of files / backup / mirroring / distribution sites.
Traffic Generating websites / Video and Audio files/ Log Files etc.
We have also imposed a cap on database size which will be created under one's hosting account. User can create as many database's he want but size of that database should not be more than 1 GB. List of things where there is no cap at all are mentioned below.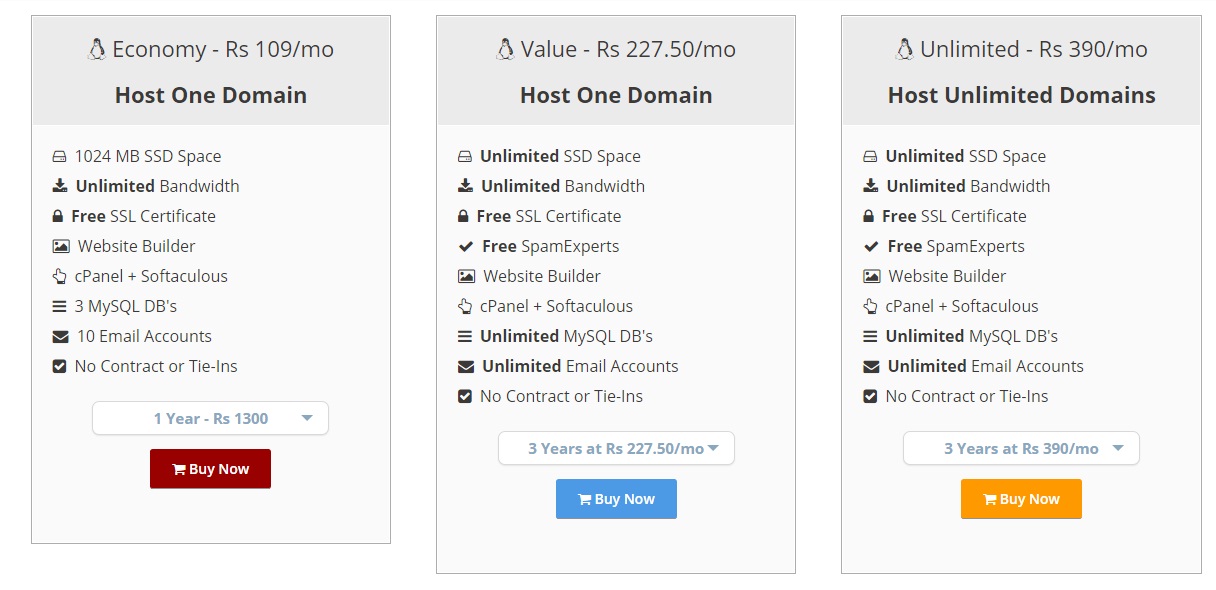 Unlimited SSD Storage
Unlimited Bandwidth
Unlimited Email Accounts
Unlimited SQL DB's
Free SSL Certificate
Cloud Flare CDN
Free Daily Backups
cPanel / Plesk Control Panel
Anytime Money Back Guarantee
No pre-defined restrictions on I/O, Inode,
No cap on CPU and memory usage
What happens if I exceed my limit ?
We really hope that you do not exceed the resources. We monitor our servers 24×7 and we will do everything in our power to contact you before your account affects other accounts on the server. We will also send an email asking you to reduce usage incase its affecting our server.
MilesWeb vs Other Providers
We compared our service with top providers in India and global hosting providers. You may check the comparison chart below.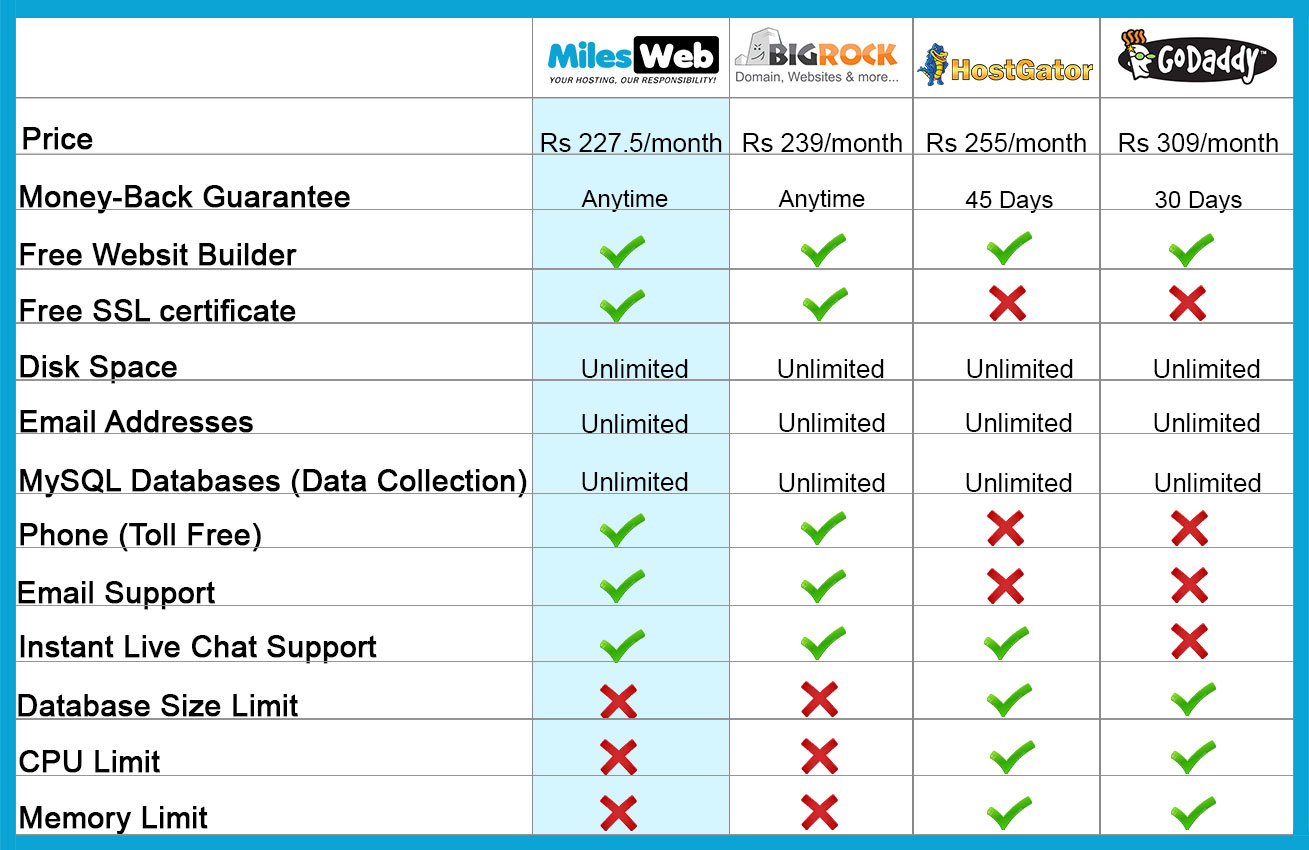 Unlimited Hosting Features
Free Website Scripts

Message Forum (PHPBB and More)
Form-mail Scripts
Social Networking Scripts
Blog Support (WordPress, b2evolution, …)
Mailing Lists
Image Galleries (Coppermine and more)
Poll and Survey Software
Moodle
Tikiwiki
Drupal
Joomla
Project Management Scripts
Help Center/Support Ticket Scripts
E-Commerce Features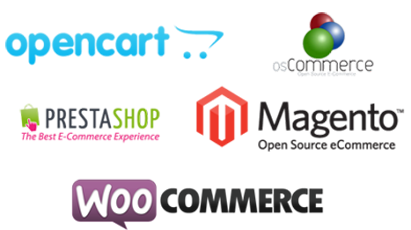 Free SSL Certificate
OS Commerce Shopping Cart
Magento Cart
OpenCart Shopping Cart
Cube Cart Shopping Cart
Zen Cart Shopping Cart
WooCommerce Shopping cart
VirtueMart Shopping Cart
Password Protected Directories
OpenPGP/GPG Encryption
CGI/Databases
MySQL Databases
PostgreSQL Databases
CGI-BIN
CGI Library
PHP 5
Support for Custom PHP.INI Files
Perl 5
Python
Ruby/Ruby on Rails
MySQL 5 Database Server
PostgreSQL Database Server
Javascript Support
DHTML Support
Flash Support
Shockwave Support
SimpleScripts 1-Click Script Installs
World Class Technology

Dual HexCore Processor Performance Servers
Tier III, Tier IV Certified Datacenters
Datecenter in India, USA, UK and Romania
Linux & Windows Operating System
LiteSpeed Web Server
24/7 Network Monitoring
Courtesy Site Backups
Multiple 10 Gigabit Ethernet Connections
Get in touch with our sales team for more information on Unlimited Hosting. You can contact us via Live chat and send us an email to sales@milesweb.co.uk