In the world where technology is present in all places and times of our lives, creating tools to help with work is inevitable. WordPress marks this generation, where the technology is used to favor the creation of content, information, and concern more with the readers and clients than with the development of the site.
The use of WordPress Frameworks exemplifies as well as a robust and well-prepared platform can optimize our time and deliver a stylish and stable system for us and our followers. Perhaps you still do not know very well what Framework is, and today's goal is to present to you the function of these platforms, their qualities and why they are so useful.
WordPress Framework
Frameworks can be found in several different ways, with different goals of use and a range of functionalities. Thus, a framework is a set of libraries that when united can execute a greater purpose – a news site has tools relevant to its branch of business, a company or automotive factory has other types of tools.
This combination of libraries or tools allows large projects to be run on WordPress, as well as robust management systems, for example.
The Importance of Using Framework
For developers to use the framework it represents having in hands an optimized and extremely effective means to create customized Themes for the need of a client and also, to deal as a basis for the creation of child themes. With a good framework in hand, you have the ability to create more than one site, but a complete system that includes both Front End and Back End that large companies and customers need. There are those who divide WordPress frameworks into 2 categories: for theme development and option development.
Popular WordPress Frameworks
At first, you may think that frameworks and themes are the same things. However, with the deepening and practice of work will become increasingly noticeable the distinction and functionality of both.
Genesis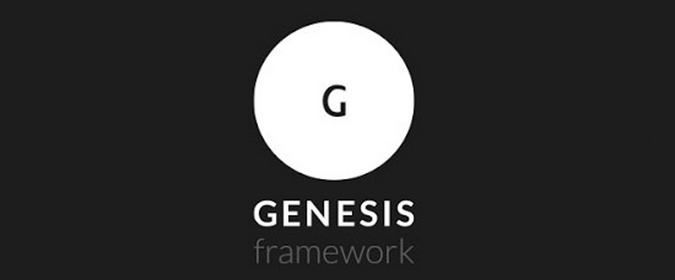 Possibly you must have read or heard about the Genesis Framework. Developed by the great StudioPress theme producer, Genesis gives you the ability to quickly and easily build amazing sites for the WordPress platform. The focus of these frameworks is the themes, but do not think you will not have a complete tool at your fingertips. No matter your level of knowledge, beginner or advanced, Genesis provides you with secure foundations and guaranteed search engine optimization.
Its solutions favor the creation of any type of site or system, with the most varied structure choices: 1 column, 2 columns, etc. Using HTML5 technology, the width settings are up to you and at the end of the day, you still have a site that is working 100% perfectly on any device that is accessed from.
UnderScores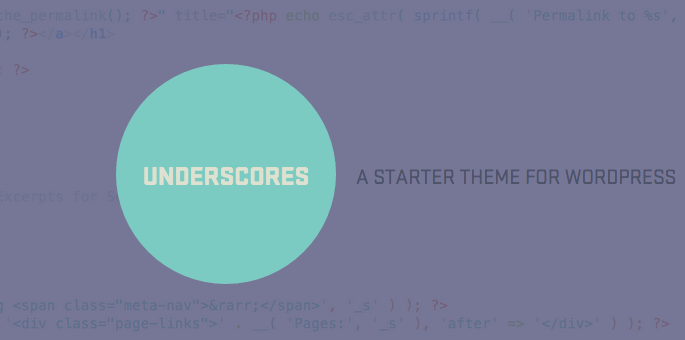 Developers of the Underscores framework describe it as a "bootable theme." So you should never think of using it as a Parent Theme. Well, it was meant to give you all the necessary hardware and support for you to create your own themes and settings for a WordPress site. UnderScores is a framework with shared files in GitHub and is constantly updated by developers interested in the growth of the tool.
Using an ultra minimalist CSS, you will not find anything that will block your way at the time of development. Extremely organized, UnderScores has tags for custom templates and will in no way cause duplication of code, but a clean and ready environment for you to develop the solution you want.
If somehow this article was useful to you leave your comment below so we can know your opinion. You can also consider sharing the article on social networks.