Losing your WordPress admin password can be a bit alarming. Don't have access to reset the password? No worries. You can now reset the WordPress admin password through the Softaculous tool in cPanel.
You don't need to change the database manually. This article gives you the steps to how you can reset the password through the Softaculous application in cPanel.
How to Reset Your WordPress Admin Password Through Softaculous?
Let's know the steps.
Login to the cPanel account.
Scroll down to the Software and then click on the Softaculous App Installer.

Related: How to Change the WordPress Password?
3. After opening the Softaculous App Installer, click on Installations.

4. You will get to see a list of your WordPress installations. Find your website in the list and then click on the Pencil icon and edit the details.
5. Scroll down to the Admin Account section of Softaculous. Enter the Admin Username and new Admin Password for the account.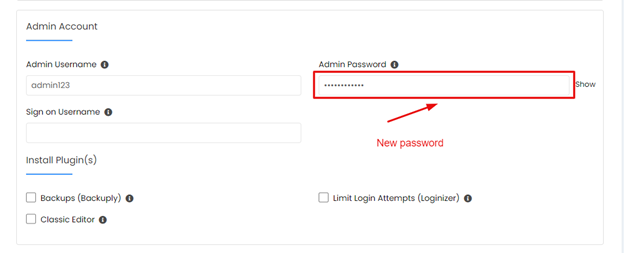 Admin username: The username
Admin password: Your new password
After entering all the information, click on the "Save Installation Details" button.
And that's it!
This is how you have changed the Admin user password, you can login to your WordPress Admin dashboard.