This article provides you steps for resetting your WordPress password through phpMyAdmin.
Requirements:
You will need the name of your WordPress database.
You will need your cPanel login credentials (username and password).
To Identify the Database for your WordPress Website:
Login to your cPanel account.
Click File Manager on the cPanel dashboard.
Browse to the location of your domain folder and view the wp-config.php file.
You'll find the database file as shown below: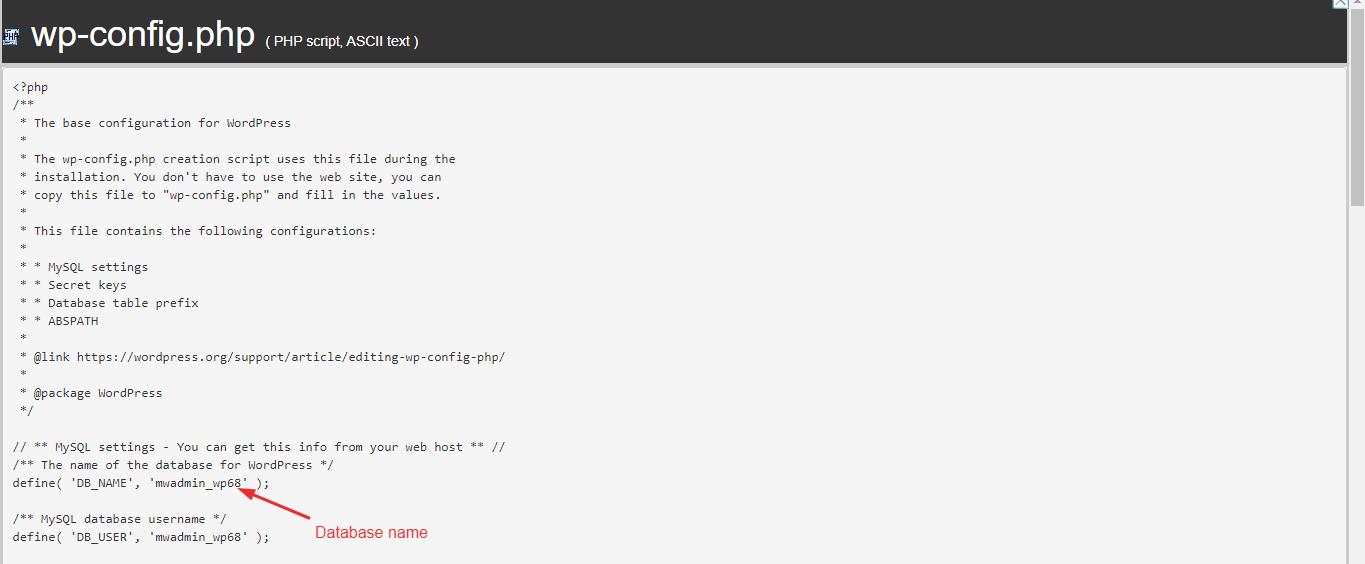 Accessing phpMyAdmin:
Navigate to 'database group of icons' and click on 'phpMyAdmin'.

The list of databases is displayed, select the database of your WordPress website.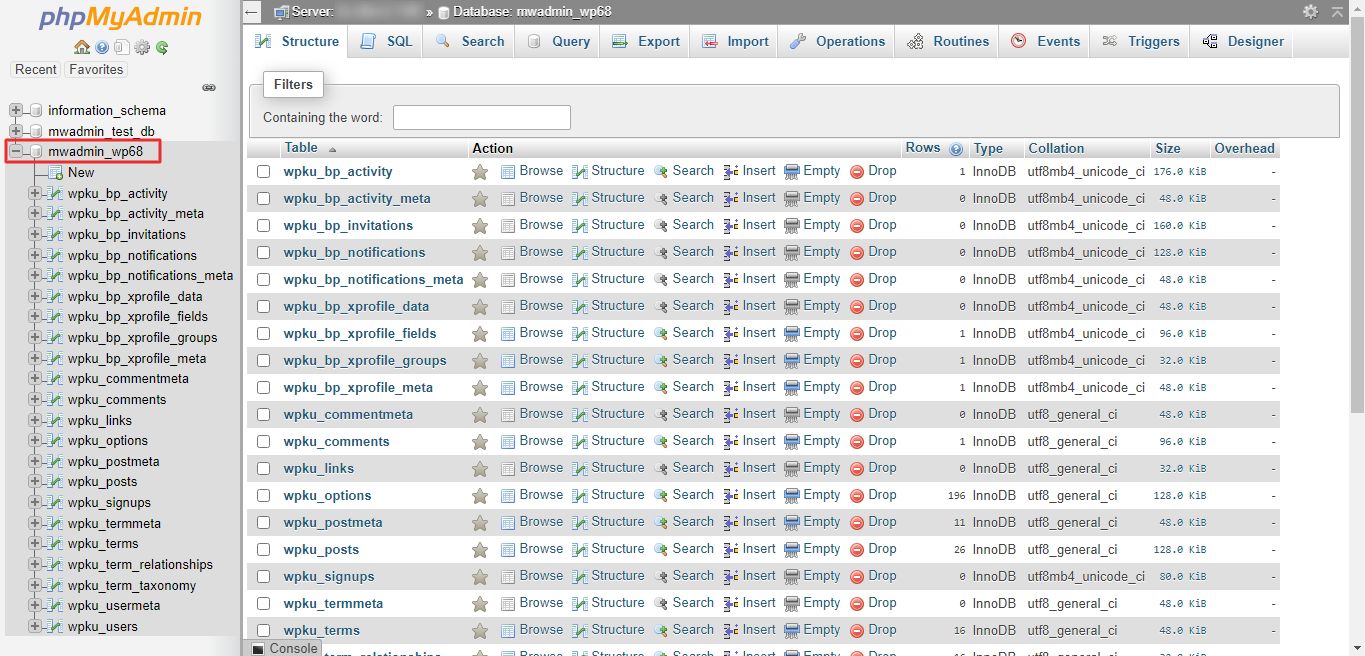 Enter A New Password:
Here are the steps for changing the password in the database.
In the table list, click on the users table. Note that the table prefix might vary for every website. Please refer to the below screenshot to get the idea.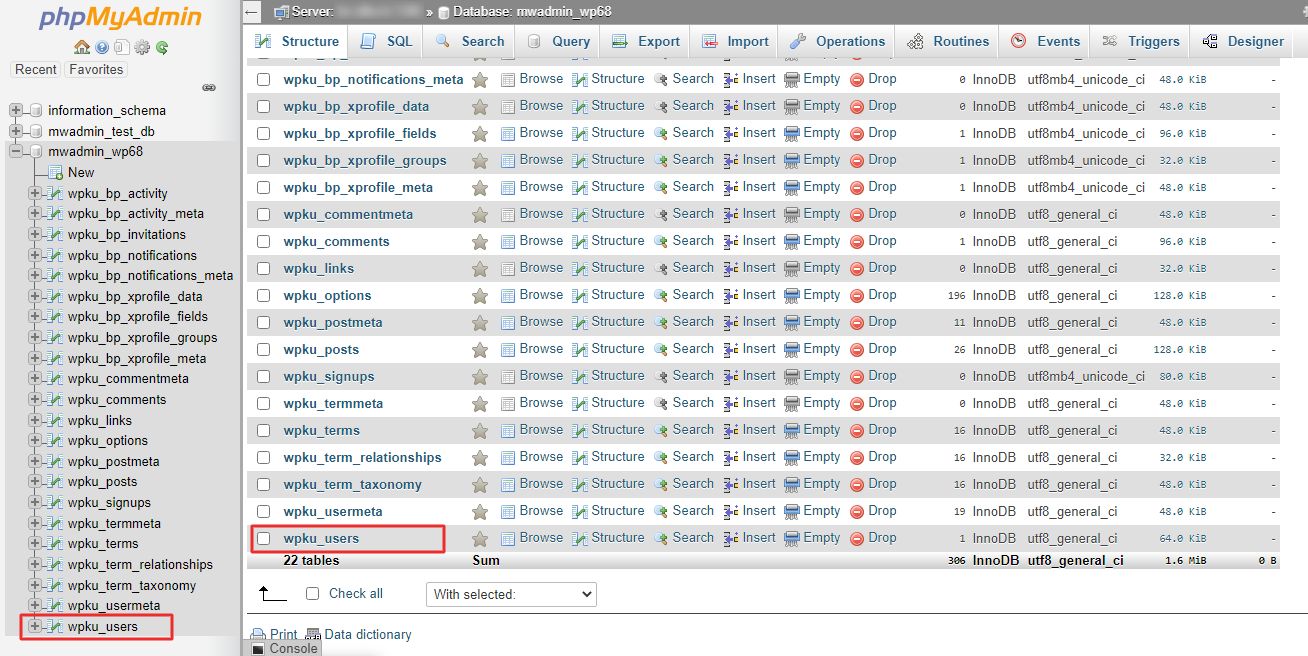 Click on the 'Edit' option present next to the user you want to set the password for.
Enter the password in the Value box of the user_pass field.
In the Function box present next to the password option, select MD5.
Click on 'Go'.
Your password has now been successfully reset.