Watch this video for a step by step process on How to Create a Private Key for SSL in Webuzo
A private key is the most crucial component in generating an SSL certification request or the certificate itself. Webuzo users can create a private key for their domain's SSL certification.
To Create a Private Key
1. Log in to your user account of Webuzo.
2. Go to the SSL section and click on Private Keys.

3. Go to the Generate Key section and,
Enter the Description for the private key you want to generate.
Select the Key Size for the private key.
Click on Create.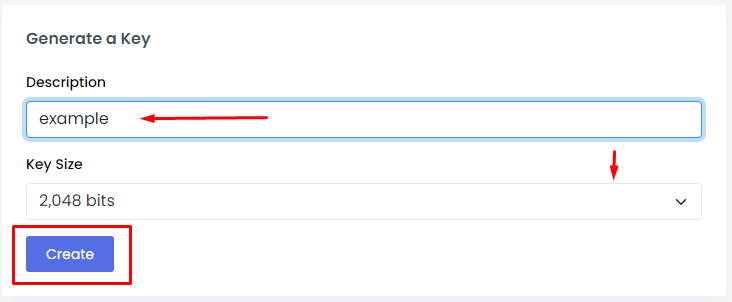 The system will flash a success message indicating the generation of the private key.
You will need to generate or upload a private key before you can create a Certificate Signing Request or an SSL Certificate in Webuzo.
Refer to this article to learn:How to Create a Self-signed SSL Certificate in Webuzo?