In this article you will learn to connect WHMCS to your WHM. Doing this, allows you to communicate for easy login from WHMCS, create automatic cPanel, synchronize packages among other options.
Steps to Connect WHM to WHMCS
Log into your WHMCS account.
Go to Setup -> Products/Services, and click on Servers.
Then click on the Add New Server button.
This will take you to the Servers page where you need to fill in the fields as required. The only compulsory fields are Name, Hostname, IP Address, Type, and WHM username/password.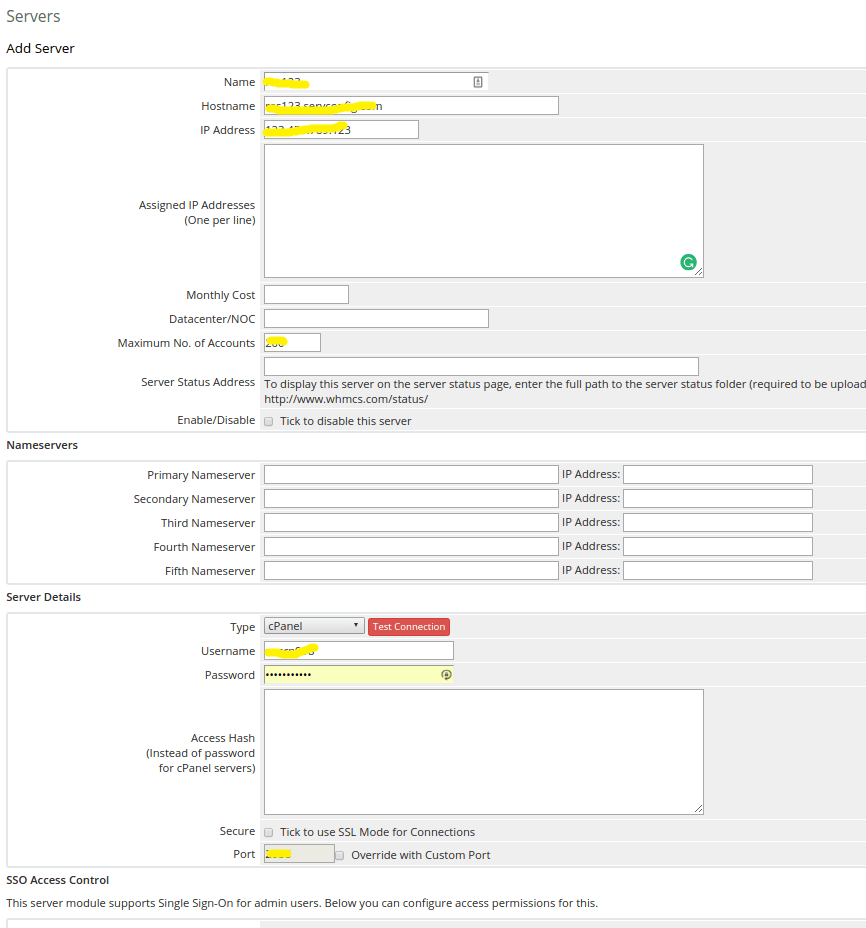 Then click the Test Connection button to check if your settings are correct.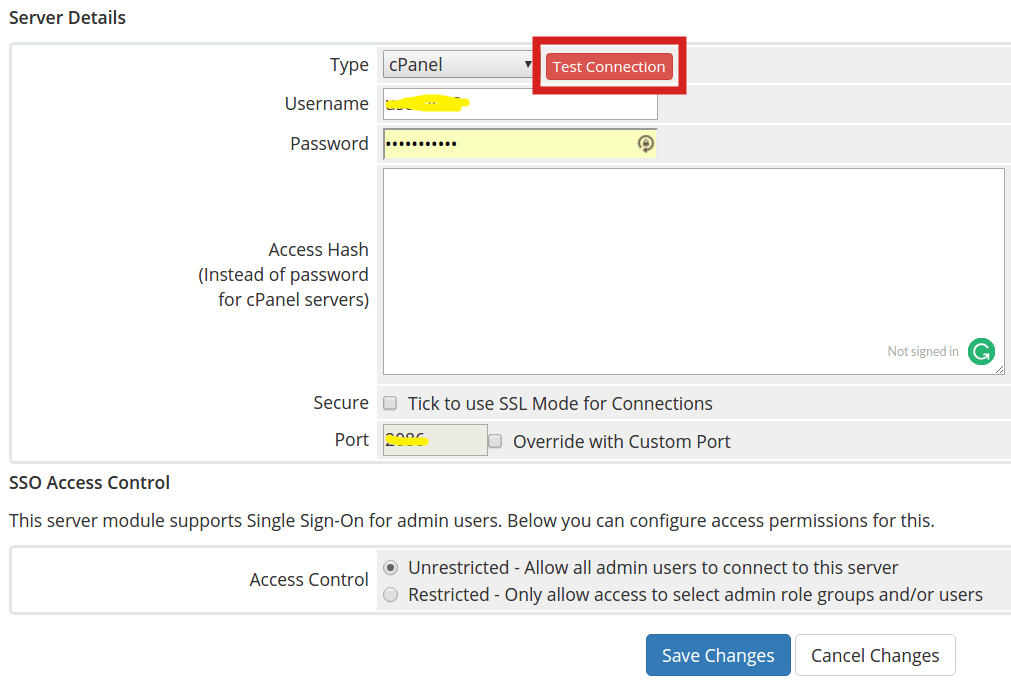 Click on the Save Changes button.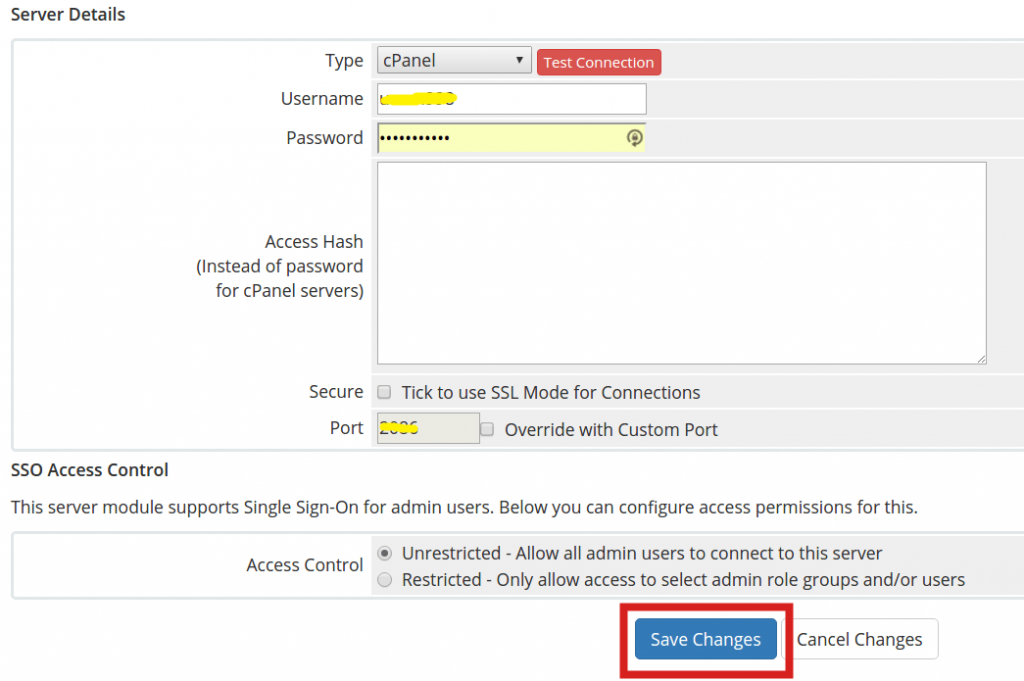 Congratulations, you have now learned to connect your WHM to WHMCS!
Also Read
How to install WHMCS from cPanel using Softaculous?
Learn to setup Two-Factor Authentication for Reseller in WHM