If users have already signed up to your site, you can create a new site within your network at example.com/wp-signup.php.
After you create a site, you can log in with a new site administrator at example.com/sitename/wp-login.php.
How to Add New Users Manually?
Initially, only the network administrator has the permission add new users to the master list. A site administrator can add his own users.
1. Log in to your Multisite as the network administrator.
2. Go to Settings > Network Settings.
3. Check the box with the name 'Allow site administrators to add new users to their site via the "Users? Add New" page'.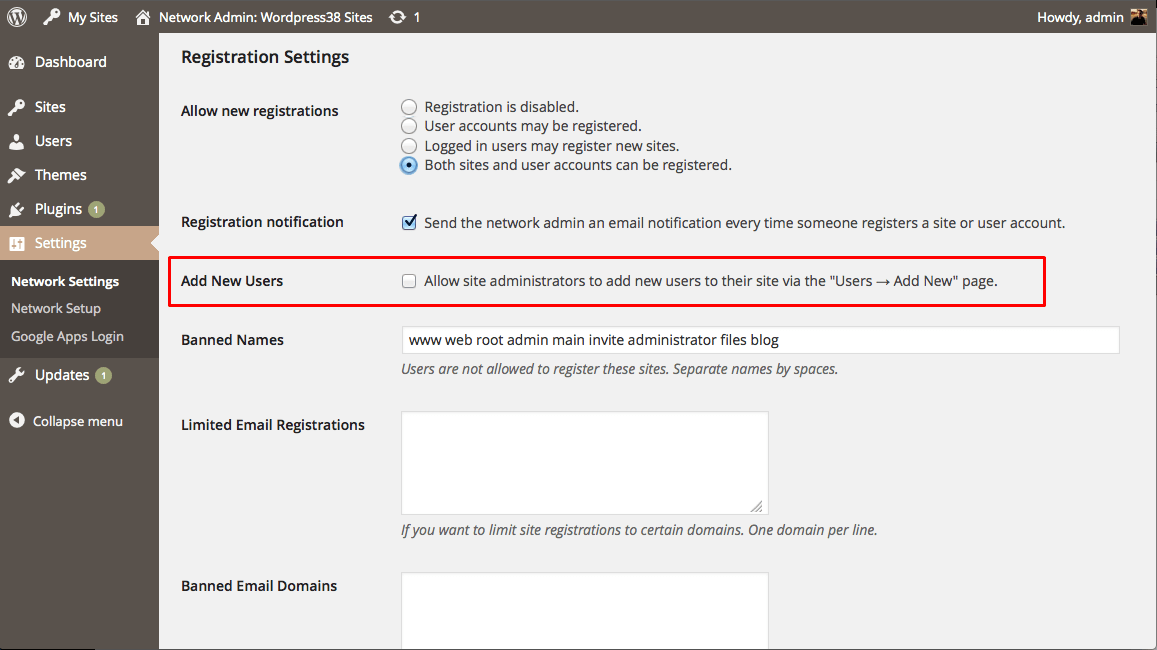 4. Click the Save Changes button below.
After site administrator logs into their dashboard, he will be able to Add New User in addition to Add Existing User.
Allowing User Registration
1. With your network administrator, log in to your Multisite.
2. Go to Settings > Network Settings.

3. Click the option titled 'Both sites and user accounts can be registered'.
4. Then, Save Changes button at the bottom.
5. Go to the login page at example.com/wp-login.php or the new site's login page at example.com/site1/wp-login.php. You will then see a Register link under the login fields.
6. Click on the Register link to create a user account or a new site.
In this way, you can easily add users to WordPress Multisite.