Watch this video for a step by step process on How to Set Email Quota in cPanel
It is a requirement that the hosting users deploy a limiter to prevent abuse of resources usage. In this article, you will learn to set an email quota with your cPanel account. With this, the hosting user can send only a set amount of emails from its account without exceeding the allowed memory space.
To Set Email Quota
1. Log in to your cPanel.
2. Go to the EMAIL section and click the Email Accounts.

A list of all active email accounts on your hosting will appear.
3. Click on Manage for the email account to set its quota.

The MANAGE AN EMAIL ACCOUNT form will appear.
4. Enter the quota as the Allocated Storage Space for the email account.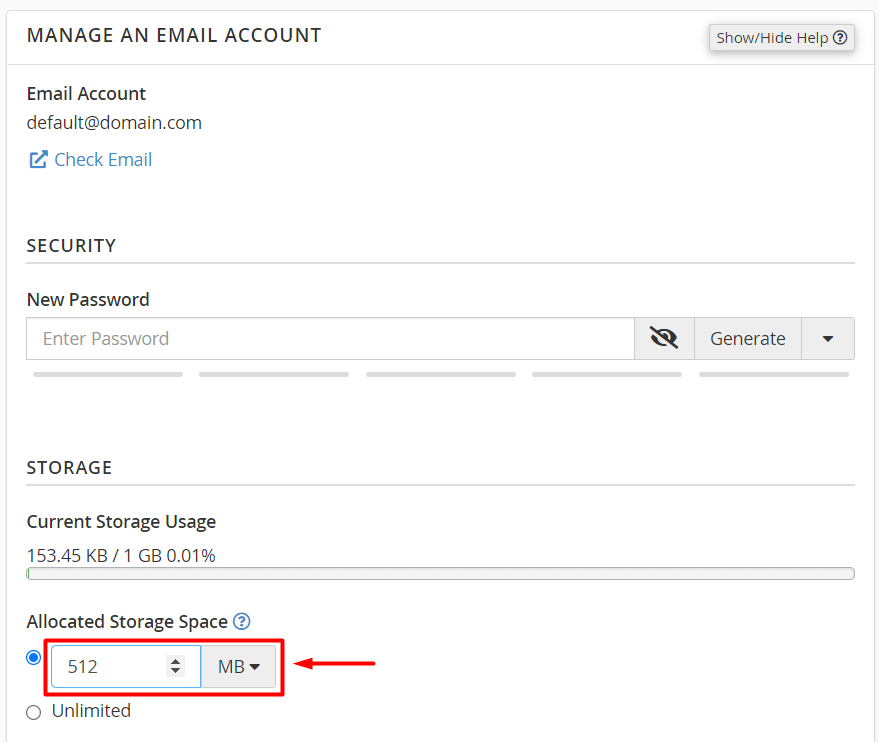 5. Scroll to the end and click Update Email Settings.
With it, cPanel will save the settings and the quota for the email account.