Admins need to receive important server notifications to stay updated about the hosting. With some simple settings, Webuzo can mail these notifications to an email address of the admin.
To Set Admin Email Address
1. Log in to your Webuzo root account.
2. Open the Settings section in the navigation menu and select General.
The Webuzo Settings interface will open with a section named General Settings.
3. Enter the email address you want as server admin in the Admin Email Address field.
4. Click on Edit Settings.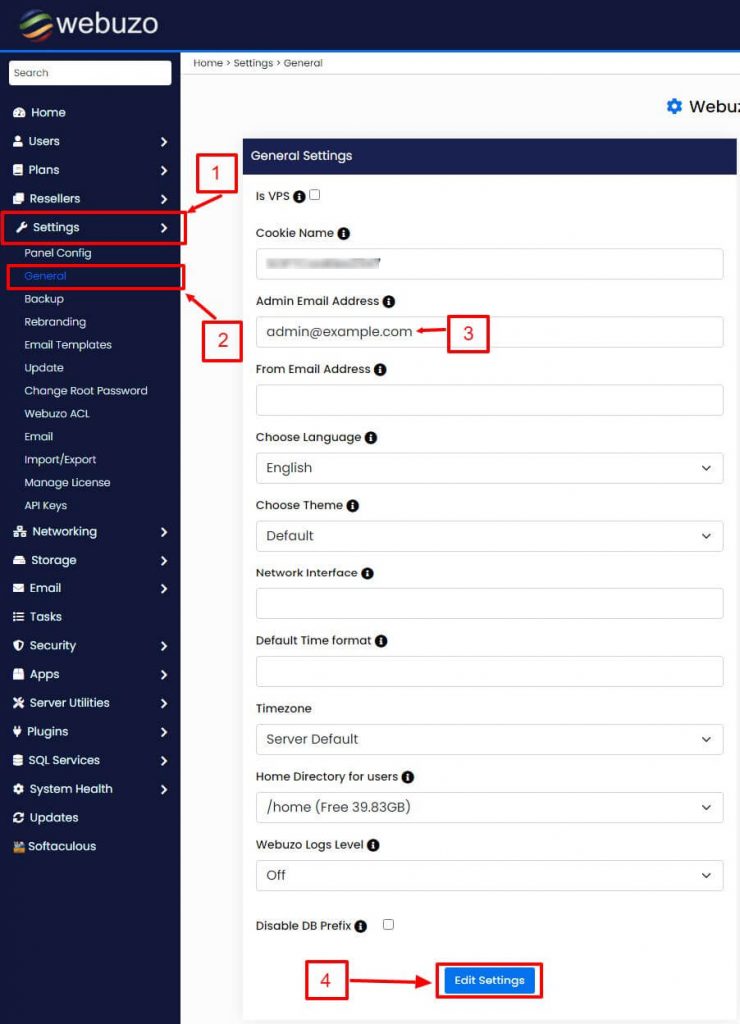 Webuzo will recognize the email address as the one to send notifications to the admin.